Rowing a dragon boat, feasting on sticky rice dumpling, often called zongzi, and hanging calamus and wormwood on doors and windows are the must-do activities in May of the lunar calendar across China. Dragon Boat Festival, also called Duanwu Festival is celebrated as one of the four major Chinese traditional festivals. This one commemorates the death of Qu Yuan, the poet, and minister during the Warring States period of the Zhou Dynasty.
Several main traditions are associated with the legend of Qu Yuan's suicide. After Ying, the Chu capital–his homeland–was captured, Qu Yuan was so overwhelmed and devastated, he drowned himself in the Miluo River. After hearing about his death, locals paddled over the river, searching for his body. And that was the origin of Dragon Boat Racing.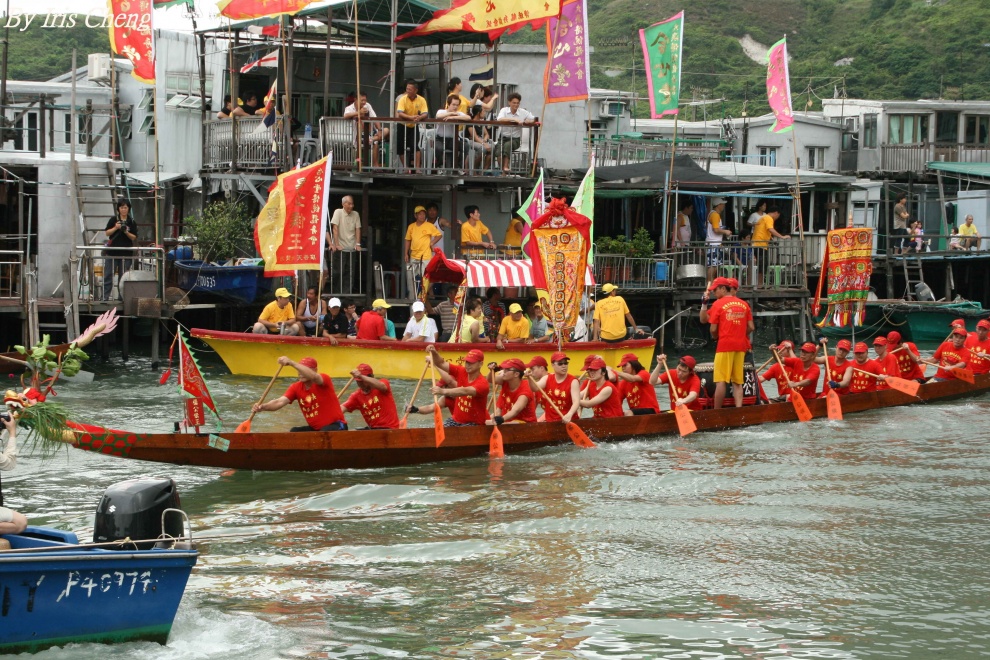 Dragon Boat Racing
Dragon Boat Racing dates back to over 2,000 years and is popular in southern China, Hong Kong, and Taiwan. The vivid, dragon-shaped boat is the main symbol of totem with a colorful head. There is no fixed rule for the size of the boat and the number of the crew members. What's intriguing is that there is a team member who usually sits in the leading position beating the drum. This is the team leader, usually with the most experience.
The influence of Dragon Boat Racing cannot be underestimated. In 2010, Guangzhou Asian Games, dragon boat racing was even an official competition.
In Hong Kong, a famous fishing village called Tai O would attract a great number of visitors to watch Dragon Boat Water Parade every year. Departing from the temple, the fishermen would carry the deity statues to row through waters while the people would worship towards the dragon boat.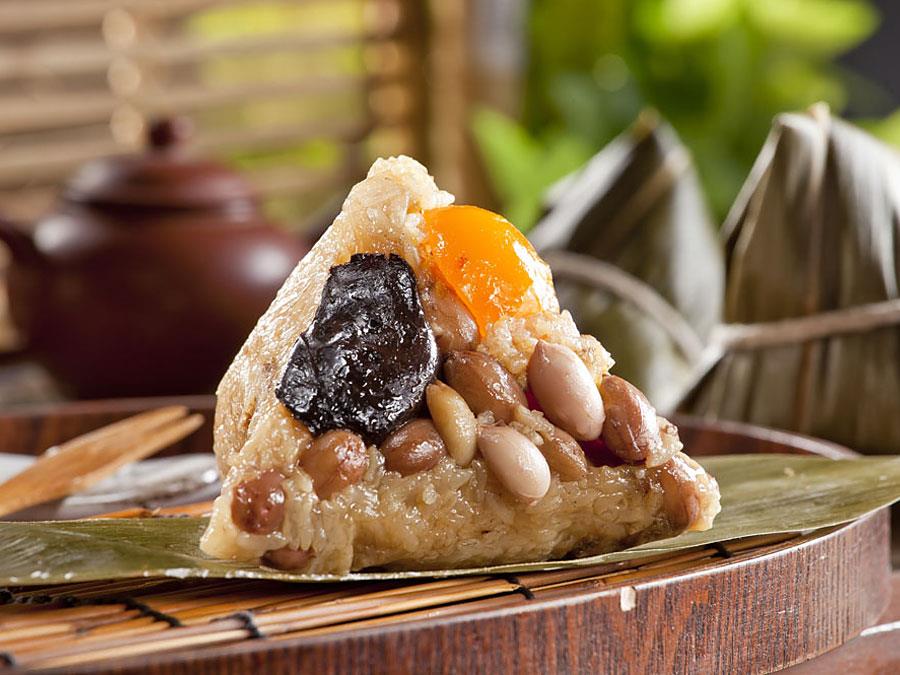 Traditional Food
Chinese attach immense importance to family. Every year, when Dragon Boat Festival discussions around the authentic taste of zongzi takes over. Two main regional varieties of zongzi in China are sweet and salty. Residents from northern China prefer sweat flavor zongzi whereas the southern people favor its salty counterpart.
Sweet zongzi is usually filled with bean paste, hazelnuts, peanut, or dates dipped in sugar as a dessert-style light refreshment. Salty zongzi have plentiful fillings include marinated meat, salty egg yolk, mushroom, etc., which can be served as a main course.
The leaves used to warp zongzi too are different. Many parents and grandparents would teach their grandchildren how to wrap a zongzi, and that becomes a family-gathering during this national holiday in many local homes.
Besides, zongzi, there is various regional duan wu cuisine. People from southern Fujian and southern Taiwan eat jiandui, a fried Chinese pastry made of glutinous rice flour. Fujian people eat seasonal fruits including peach, loquat, waxberry, and plum, which are also offered to ancestors. It is a custom for people from Guangxi province to eat glutinous rice and bitter gourd during this festival. Guangdong, Hong Kong, and Macau people have the tradition of drinking Microcos paniculata, a type of tea that goes well with zongzi and aids digestion.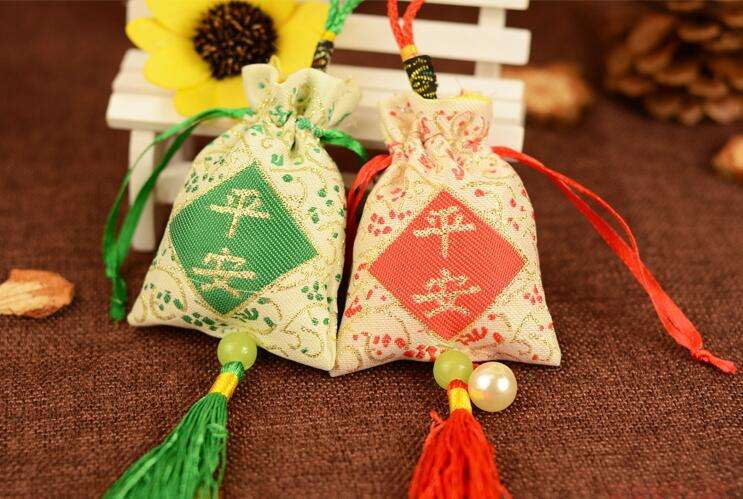 Fun Things To Do
People would celebrate the festival by drinking a kind of rice wine. It is believed that drinking this wine enables people to detox the dangerous germs and bacteria and prevent epidemic when the weather is just about to become hot.
The most entertaining custom for children is balancing an egg upright on the ground, which is not easy to do at all. It is said that if you succeed, then you will have luck in the days to come. Due to the hot and humid weather, children would be asked by their parents to wear incense bags, containing the powders of wormwood, calamus, and realgar, to avoid contagious deceases.
Different regions of China have different customs. Take Xiamen as an example. Fetching ducks from the water is an attention-grabbing competition dating back to 600 years ago.
Taboo
Dragon Boat Festival is no exception to the Chinese festivals steeped in superstition to ensure people's safety and fortune. Legend has it that the baby born at this festival will do harm to his or her parents.
Very auspicious or ominous activities should be avoided during the Dragon Boat Festival. The wedding ceremony, registering for marriage, engaging is definitely a no-no. Likewise, opening ceremony, constructing, sprucing up houses, going to the hospital and visiting a patient is supposed to be avoided too.
Experiencing many and varied Chinese traditions during Dragon Boat Festival. Do not hesitate to immerse yourself into this time-honored Chinese festival and catch all the boating action.
---
Dragon boat, voluntarily organised by the community, was not an annual event in Macau's pre-1979 era. Since then, however, the activity has been promoted as an annual international dragon boat race. Athletic teams from different countries are invited to Macau to participate in this sports event enriched with traditional features. Dragon boat teams from Hong Kong, Japan, the U.S., the Philippines, China, Thailand, Singapore, Korea, Australia and Europe frequently participate in the races.
Since the founding of the Macau Special Administrative Region, the Macao International Dragon Boat Races have been jointly organised by the Sports Bureau and Macau China Dragon Boat Association. While dragon boating is a widely popular festive activity in Macau during the Dragon Boat Festival, the Macao International Dragon Boat Races have grown to become an important sports event in the territory. Year by year, the event has become larger in scale and attracts an increasing number of participants. Thousands of skilled athletes from home and abroad gather annually in Macau to participate in this significant event. In 2001, the International University Student Dragon Boat races for men and women were included in the programme.
In the past, the races primarily took place on Nam Van and Sai Van Lakes. Since its establishment, the Nam Van Lake Nautical Centre has become an ideal competition venue for the competition.
When: June 1, 2 and 7, 2019
Where: Nam Van Lake Nautical Centre, Lago Nam Van, Macau
How much: Free admission
For more information, check their website
Share
Tags
Related Posts