Ally Martin has a dream job – he travels around the globe to top bars to serve drinks and tell people about one of the more distinctive drinks on the market – Hendrick's Gin. Hendrick's is a name synonymous with extraordinary flavors – it is a brand known for it's unusual and idiosyncratic flavor. They use an innovative technique of marrying two distillates together. As Brand Ambassador for the Scotland-based gin company, Ally Martin embraces this peculiarity–his role is to spread the interesting story behind Hendrick's Gin and show what makes it so unique.
We caught up with the globe-trotting gin connoisseur on a recent visit to Macau where he was hanging out with some of Macau's best bartenders and presenting an exclusive evening of cocktails at the Ritz-Carlton Bar & Lounge He took the time to us all about the spectacular world of Hendrick's.
Could you tell us in simple terms how Hendrick's is made and what makes it unique among others?
We use two different types of stills – a very old style called the Bennet still which was made in 1862; and a very rare one called the Carter-Head still. Now, these two different stills produce liquid in very different ways, and we create two distillates using them. We then blend them together adding a symphony of eleven botanicals, with the addition of the rose and the cucumber, and that's what makes it different.
Compared to how regular gin is made, does it mean that the process of producing Hendrick's is doubled?
Yeah, I guess it makes it more complicated. It requires a longer amount of time to do it. But the way that it creates a flavor which is very round, very unique, and very unusual is what makes it worth all the effort.
Why do you think the infusion had to be rose and cucumber?
A lot of botanicals which are used in gin, they come from all over the world such as juniper, coriander, lemon, orange – they're not very British ingredients. We wanted to create gin that is very British in character and there's nothing more British than rose gardens and cucumber sandwiches. So the infusion is very quintessentially British.
Is there a story behind the brand's Victorian apothecary aesthetic? 
Well, one of our two main stills is from the Victorian era – that's one of the reasons. The second reason is that our company was founded back in Victorian times. We're part of a company called William Grant & Sons – they're a family-owned and family-run spirit producer, and they were founded in 1886. The other reason I suppose is that juniper and gin has a lot of history based on the Victorian era. In essence, it's all going back to the brand's roots.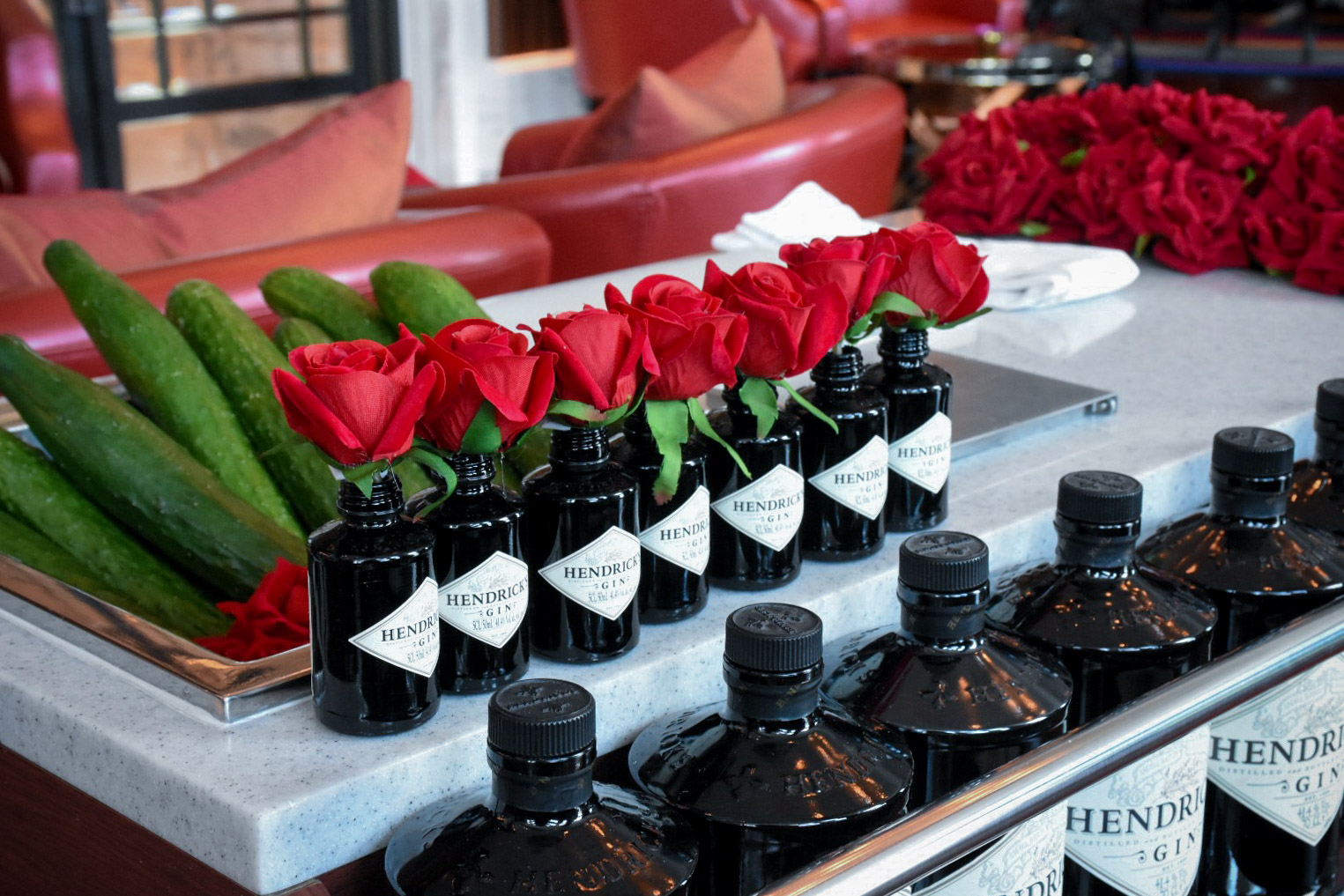 Do you think that the innovative way Hendrick's is made has impacted the way contemporary gin brands are made or the modern gin market? In what ways?
Yeah, I think it probably has. Hendrick's, along with a lot of other brands, at the end of the 90s, started looking at producing gin in different ways. Up until that point, gin had not been popular throughout the 90s and the 80s. People tended to drink vodka much more. When brands like ourselves and others started trying to find new and innovative techniques to create gin, it changed the category completely.
So aside from Hendrick's, do you think there are other brands that are doing something similar to what Hendrick's is doing?
Nowadays, there's many. What's happening now is that there are huge numbers of gin companies out there which obviously pushes everyone harder to try and be innovative and as interesting as they can in the way they produce their liquids, and it pushes us as well. It also means that with the number of gins out there, customers have so much choice and this sets such high expectations for gin producers.
Speaking of being innovative, tell us a little bit about Hendrick's Orbium? What makes it different from Hendrick's Gin?
Right, so the Orbium is a new expression of Hendrick's Gin. What we wanted to do is we wanted to take our original drink in a different direction. It's essentially Hendrick's Gin but with the addition of three additional extracts – quinine, wormwood, and blue lotus blossom. What that allows us to do is create a gin which is as recognizable as Hendrick's in many ways but also completely unrecognizable. It's made in very small batches and at the moment is only available in the UK.
Does that make it very exclusive and is Orbium considered gin?
I suppose in some ways, yes. I wouldn't say it's an improvement on Hendrick's Gin – it's not. It's just something totally different and yes, it's still under the gin category. I guess you can refer to it as a quinine-ated gin because there's quinine in there.
That's interesting. Another interesting thing about Hendrik's is the celebration of the Annual Cucumber day, so tell us a little bit about this – what is it all about?
World Cucumber Day is our annual celebration of the cucumber. It's a wonderful value that we want to put in place in the society; a chance for people to express their unusual side and celebrate the unusual fruit that is the cucumber. We do lots of different events around the world in lots of different ways. For example, in some countries, we set up banks where people could take their cucumber in exchange for currency that they could go and spend in a bar. Others would host a large croquet tournament, perhaps, or curling. There's a whole different variety of activities. It's a lot of fun.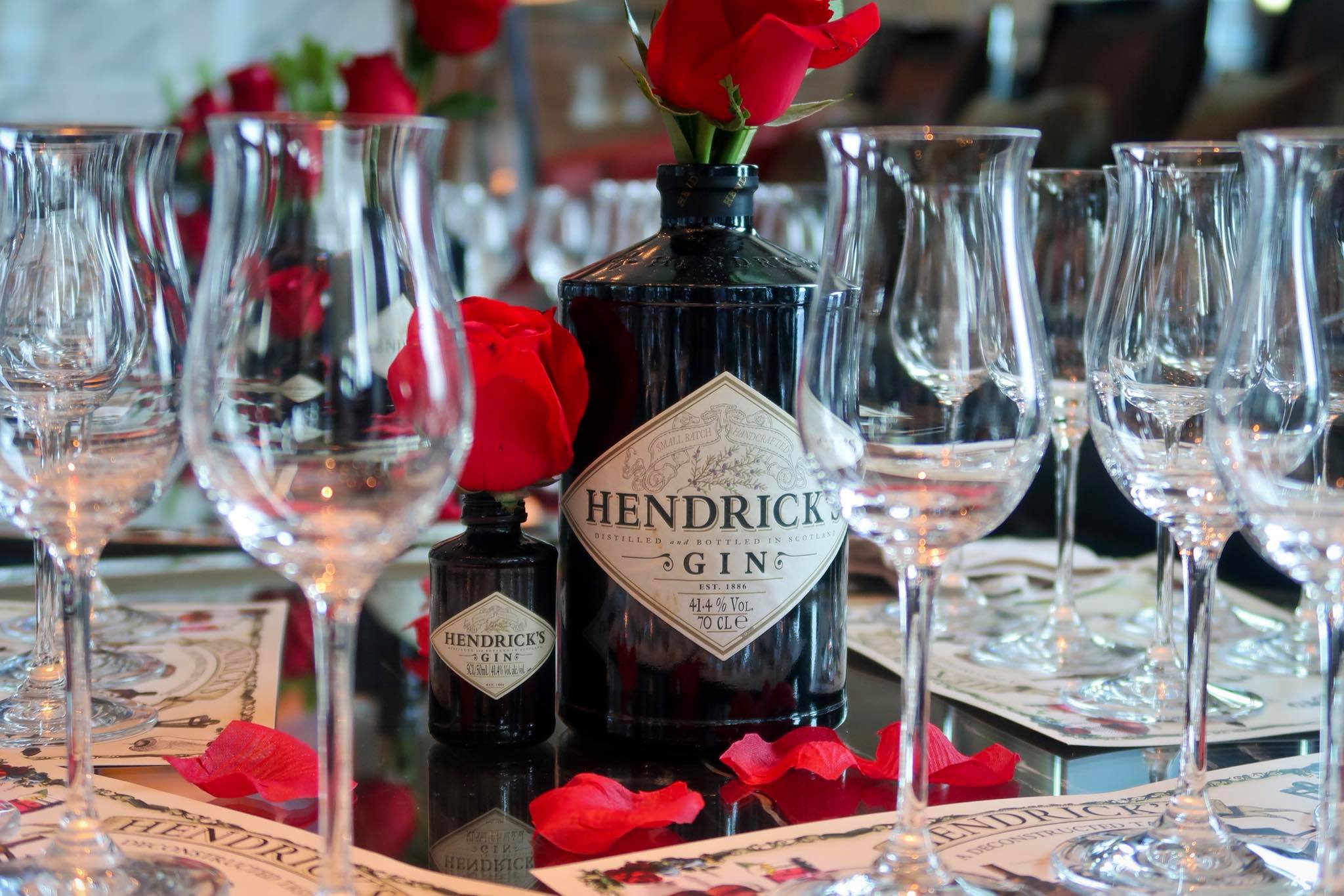 It does sound really fun. Now tell us more about you – how did you come to work for the brand? What's your story?
I used to bartend for a very long time, around 10 years. I worked in a number of bars around London and Edinburgh – my hometown. Hendrick's gin is always a gin that I really liked – it's very versatile so it's great for mixing cocktails with – it's also a gin that I've always been using in my drinks. They had an opening for a UK ambassador and I applied for it and was lucky enough to have gotten the job. So I did that for two and a half years, which is fantastic and a real privilege because then I got to explore parts of my home country that I never expected to see. Now I'm fortunate enough to have moved up in the company and become the global ambassador, so I get to do the same thing but everywhere around the world.
Is your job something that you've always wanted to do? What would you be doing if you were not Hendrick's Gin Brand Ambassador?
I didn't know these jobs existed when I was younger. If I knew about it then, I guess this would be a dream job. But I have a degree in art history so maybe something in the field of arts. Not as much traveling, but still something really interesting.
Since you have traveled around Asia, what do you think of the mixology scene here?
It's an interesting question – I think the mixology in Asia is really strong. A few days ago I was in Tokyo and Seoul, then Hong Kong and now Macau, and I noticed everywhere I go the bar scene is very diverse. Skill levels are very high in terms of the selection of ingredients and production of cocktails; the bars are always full as well.
What's your favorite Hendrick's cocktail?
For me, it's a martini. I guess it's a different cocktail for certain types of days but I have to say my all-time go-to is a martini. There's something about it that's timeless. It's simple but most of the time it's also very personal. It's a challenge for bartenders because everyone likes it in their own personal ways.
Right. So, what's next for you after Macau?
I'm going back to the UK. My friend's getting married in the countryside so I'll be heading there. It should be fun – so long as it doesn't rain.

Find out more about Hendrick's Gin at www.hendricksgin.com
Related Posts