When it comes to a quintessentially 'local breakfast', Macau and Hong Kong have a menu quite different from the rest of China. Besides fried noodles or rice, dishes such as Chee Cheong Fan 猪肠粉, and French toast filled with peanut butter 法蘭西多士 (try adding condensed milk to the mix 煉奶) or ham & cheese toast 火腿芝士三明治 are superbly popular with the locals.
These are all common in several restaurants in town. You can always try congee 皮蛋瘦肉粥 and choose to include centennial egg, pork, chicken or vegetables to it. Most of the neighborhood cha chaan tengs 茶餐廳 have the similar options too. So find your local place, enjoy some toast and coffee while the morning news plays on the battered television and the rain falls outside.
Alves Cafe
(See featured image above)
This restaurant chain is scattered around town, including on Rua do Campo or close to the Hoi Fu building. This joint is open all day and besides offering a wide choice of dining options, it also has all day breakfast dishes, such as French toast with condensed milk and peanut butter, different kinds of toasts, and cheese sandwiches. Try asking for yuenyeung 鴛鴦 to drink and you will not regret it. You can read a full review of Alves Cafe here. 
Opening hours: daily, 9:00am–6:30pm
Alves Cafe 737-741, Av. Da Praia Grande Shop A3-A4, G/F, Edificio Nam Van, Macau, +853 2892 0686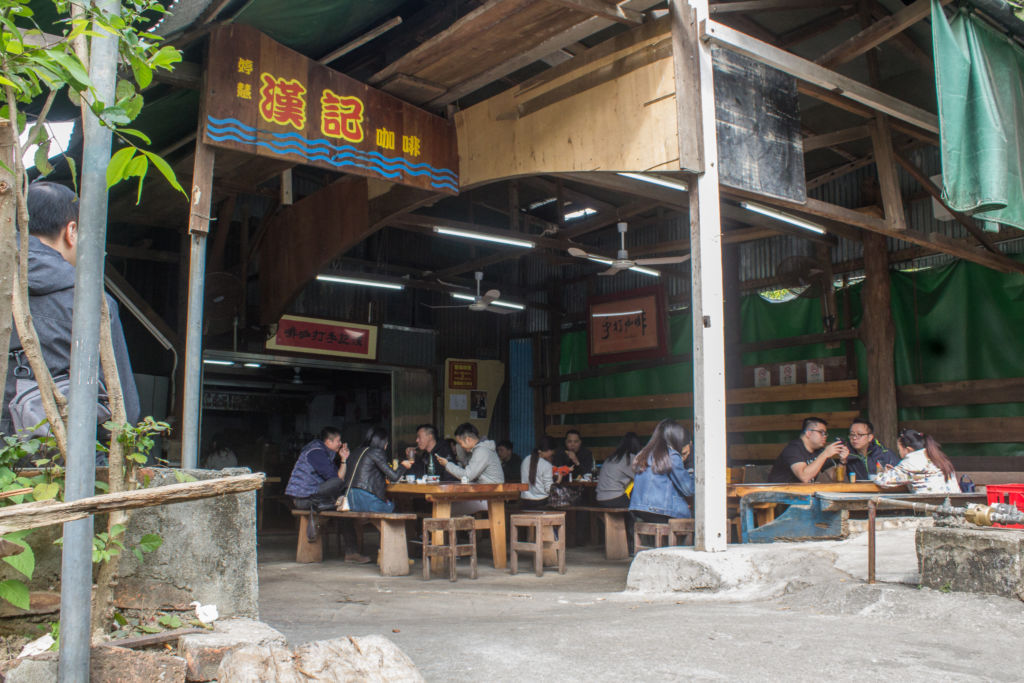 Hon Kee
An off-the-grid joint located in Coloane, its wooden open-air structure gives it a slightly bohemian ambiance. The food is awesome and really catches the Macau vibe. Noodle soup is one of their most famous dishes, but there's also an array of sandwiches to choose from, namely fried egg. Peanut butter toast is also a must and remember to ask for yeunyeung or an iced lemon tea to complete your breakfast. Staff is really friendly and Hon Kee's location offers an escape from the city hustle.
Opening hours: Thursday–Tuesday, 7:00am–6:00pm
Hon Kee Merendas de Lai Chi Vun Park, Coloane, +853 2888 2310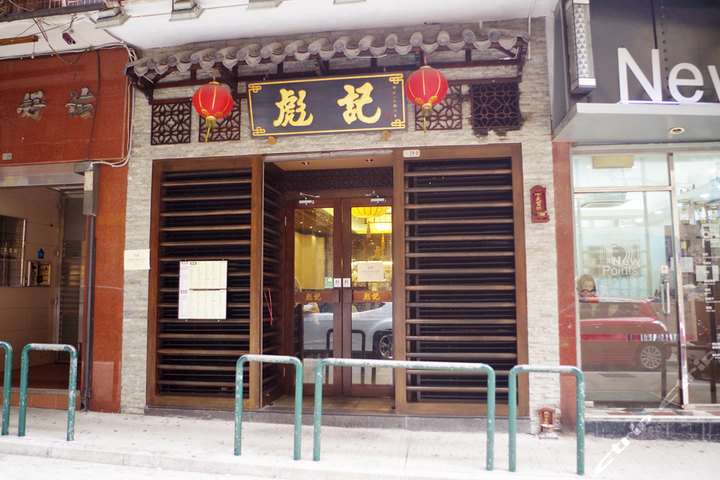 Piu Kei
Located in Taipa, right behind the Nova Taipa buildings, finding good Chee Cheong fan after 11:00am can be quite difficult here. Since this is generally considered a breakfast dish and restaurants run out of it quite fast. Besides serving all day until late, Piu Kei has consistently delicious food. Try the egg and pork or chicken congee (皮蛋瘦肉粥) and the wonton noodle soup (港式云吞面) as well. This is one of our all-time favorite places since it has an array of dishes to choose from, including boiled vegetables, fried rice, and noodles.
Opening hours: daily, 7:00am–4:00am
Piu Kei 265 Rua de Bragança Taipa, Macau, +853 2885 5184

San Hou Lei
One of Macau's best-known food joints for its egg tarts, rather than just offering the traditional tart, this restaurant also sells fresh milk ones. It is usually crowded with tourists, so expect to wait if you really want to taste this one of a kind delicacy. Their pork buns are also a must.
Opening hours: daily, 7:00am–6:00pm.
San Hou Lei Rua do Regedor 13, Taipa, Macau, +853 2882 7313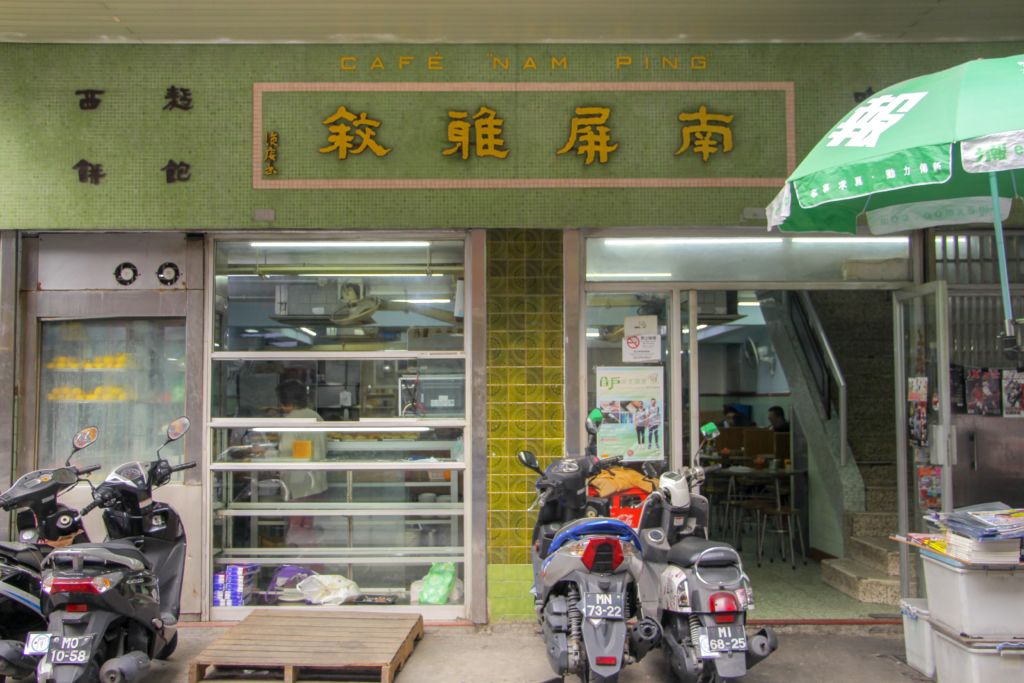 Nam Peng 
A small yet very old and well-known food joint in Macau, their menu has a notable detail: even though it's a Chinese place, all dishes are translated into English and Portuguese. One can eat a simple butter or jam toast but also opt for an omelette or fried eggs with bread. Oatmeal is also a clever option for colder weather and Nam Peng has it in all kinds of shapes and tastes. We also love their Char Sui and egg sandwich which is so fluffy and delicious. 
Opening hours: daily, from 6:00am–6:00pm
Nam Peng Rua de Cinco de Outubro 54, Macau, +853 2892 2267
Tags
Related Posts