Florilège is one of Tokyo's best-kept culinary secrets. Chef Hiroyasu Kawate is at the helm of the multi-awarded restaurant that is redefining French cuisine with innovative local ingredients. His dishes have been dubbed poetic and artistic by many discerning diners from around the world. So, we took the liberty of stopping by the highly-acclaimed, Michelin-starred dining destination on our recent trip to the land of the rising sun.
Florilège is more than just being the epitome of French elegance and Japanese warmth. The location is tucked away in the Shibuya ward, one of Japan's most bustling areas. You'll find an open kitchen with a plating station that also serves as an arrangement for luxurious Japanese Ikebana floral art. What makes this restaurant truly stand out is that the chefs deliver meals to each customer, so that the guests are oriented on the background of the ingredients, seasonal aspects of the meal, and a 101 on Japanese food culture.
The hardworking chef once worked at Le Jardin des Sens in France and also a stint at the popular Quintessence in Tokyo. Beyond the trappings of luxurious locations he once worked at, Chef Hiroyasu Kawate innovates the opulence of French food with sustainable initiatives that are both practical and long-term. Boasting the best ingredients from nature, the menu at Florilège is crafted with a variety of sophisticated techniques and presented beautifully. We delved deeper into his cooking philosophy and life inspirations in an effort to get to know the rising star of Asia's culinary scene.
The Beginning of a Dream
Chef Hiroyasu Kawate's father is a chef so the apple didn't fall far from the tree. "My father's a chef, so there was really no choice for me but to be a chef or a superhero. I looked up to my father and truly admired his hard work and resilience. Growing up in Japan, one of my earliest childhood memories have been the image and aroma of a Hamburg steak made by my father from scratch." He mentions that since his kindergarten days, he spent a lot of time in the kitchen and it influenced how he made decisions later in life. Additionally, he credits his choice of training in French cuisine to wanting to be just like his father.
Breaking Through the Restaurant Scene
"I started working as a chef when I was just 18 years old and I've always dreamt of having my own business someday. I decided to own my restaurant at the age of 30 and felt that it was the right time for me." Florilège is designed for the ultimate dining experience. It features an open kitchen style restaurant, so guests can enjoy a sense of space. In terms of the menu, Japanese food is provided which is arranged with techniques of French origin. In many ways, the intertwined influence of both culture and cuisine can be coined as a true Florilège style. Their ethos lies deeply in the usage of mainly local Japanese ingredients because there are simply amazing options within reach here.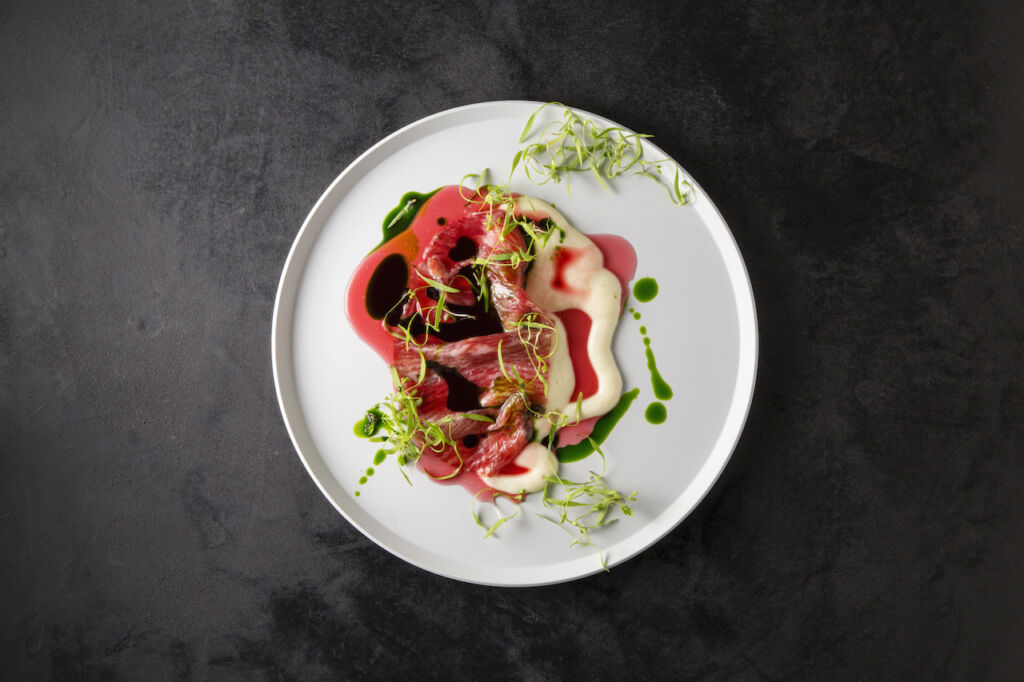 Inspiration and Achievements
Learning new things and gaining knowledge should never stop. "I learn by understanding other cultures, through travel and sometimes rediscovering the meaning and depth of our very own Japanese culture. My ideas are usually born in the realm of the kitchen where I spend most of my time."
Having been asked frequently as to the success of retaining two-Michelin stars and being ranked number six on Asia's 50 best restaurants list, Chef Hiroyasu says that it's due to him embracing change. "One should always be open to new developments to improve the quality of work. Motivating my staff to love their job is also important to me and the recognition of our hard work adds value to the way we certainly do our daily duties."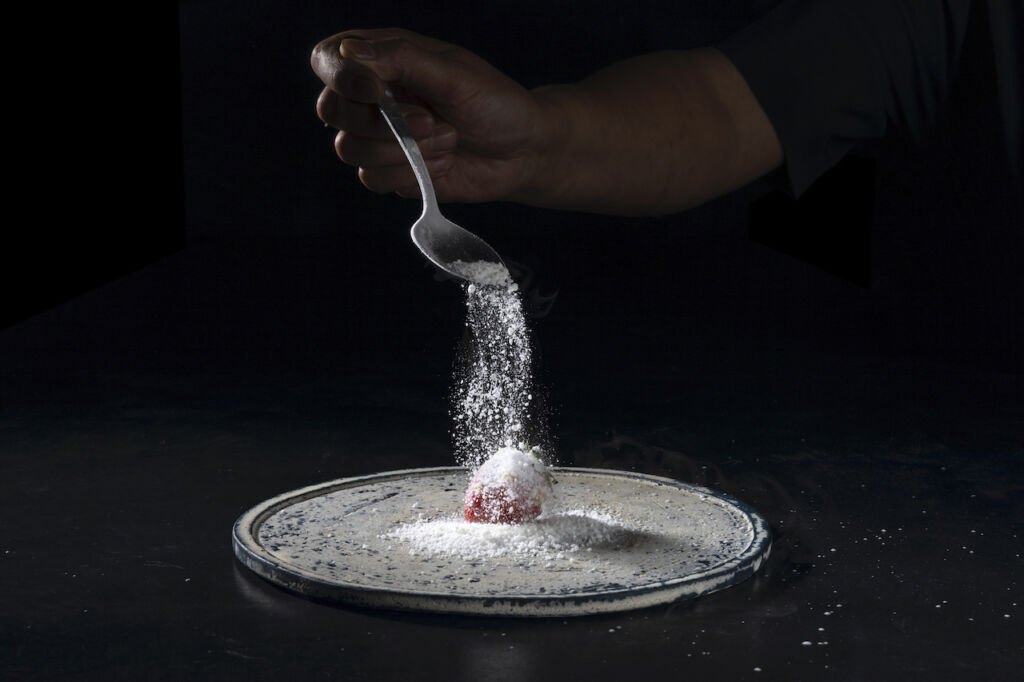 The Past, Future Plans & Pursuit of Excellence
Revealing that his toughest critics are his customers, Chef Hiroyasu Kawate places his guests as top priority. His attention to detail and meticulous technique when it comes to the handling of ingredients are perceived to be exceptional. The skillful chef explains that ingredients that are made out of love flourish in taste rather than ones that are frequently just mass-produced in the supermarket. Those ingredients are often hard to work with, he claims. Dwelling on his milestones in the last decades, he focuses on his customers and their satisfaction like he's always done before.
He divulges the three mentors that have had an impact on his life. "First is Oohara, the chef of Oohara. He taught me the meaning of responsibility as a man. Second is Kikuchi, the chef of Bourguignon. He taught me the fun of creating cuisine. And lastly is Kishida, the chef of Quintessence. He taught me about attaining the freedom of culinary arts. These values have helped me become the chef I am today."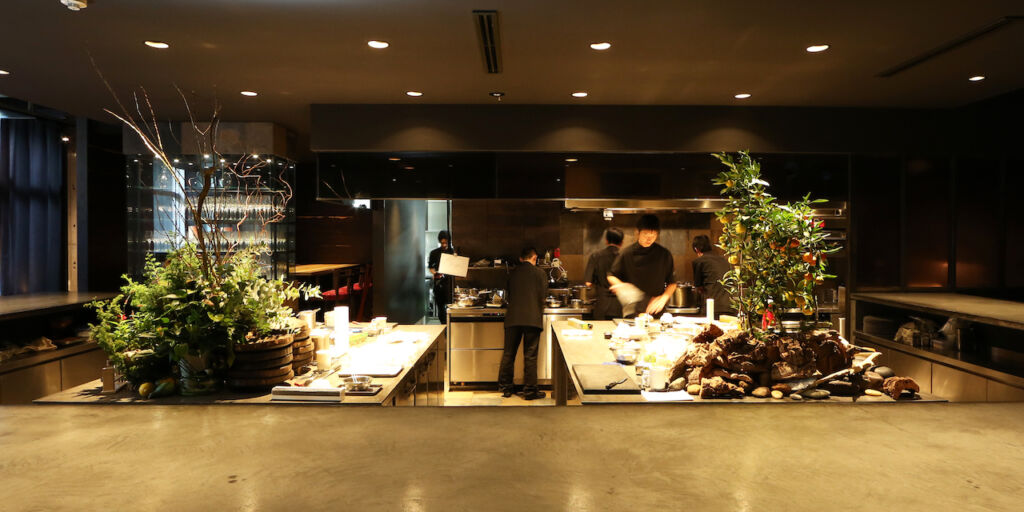 ---
For more updates and artistic photos, follow their Facebook page and Instagram @restaurant_florilege
Florilège 150-0001, B1 SEIZAN Gaien, 2-5-4, Jingumae, Shibuya ward, Tokyo, Japan, www.aoyama-florilege.jp
Tags
Related Posts