Having created dishes for Bollywood royalties and British Sports icon David Beckham, Chef Justin Paul is just your ordinary chef doing extraordinary things in the kitchen. Kitchen life has been embedded in Chef Justin's childhood. Having a close relationship with his mom and dad and often helping out with cooking at a young age has molded him to pursue a degree in Hotel Management but you cannot forget your first love that is why he eventually moved to F&B where he flourished in his skill and talent.
Having achieved a Michelin Star for Golden Peacock at The Venetian Macao is one of his greatest achievements but admits that he yearns to learn and do more. His expertise lies in a wide range of Indian and Middle Eastern cuisines. At the helm of a talented team, he is highly regarded for his innovative techniques, clairvoyance of ingredients and originality of creations. There is no doubt that the Golden Peacock stands firm and strong after four years since it's launch and Chef Justin's creativity in the center of it all considers it his family home. The first Halal Michelin-star Indian restaurant in the world is not slowing down that's for sure!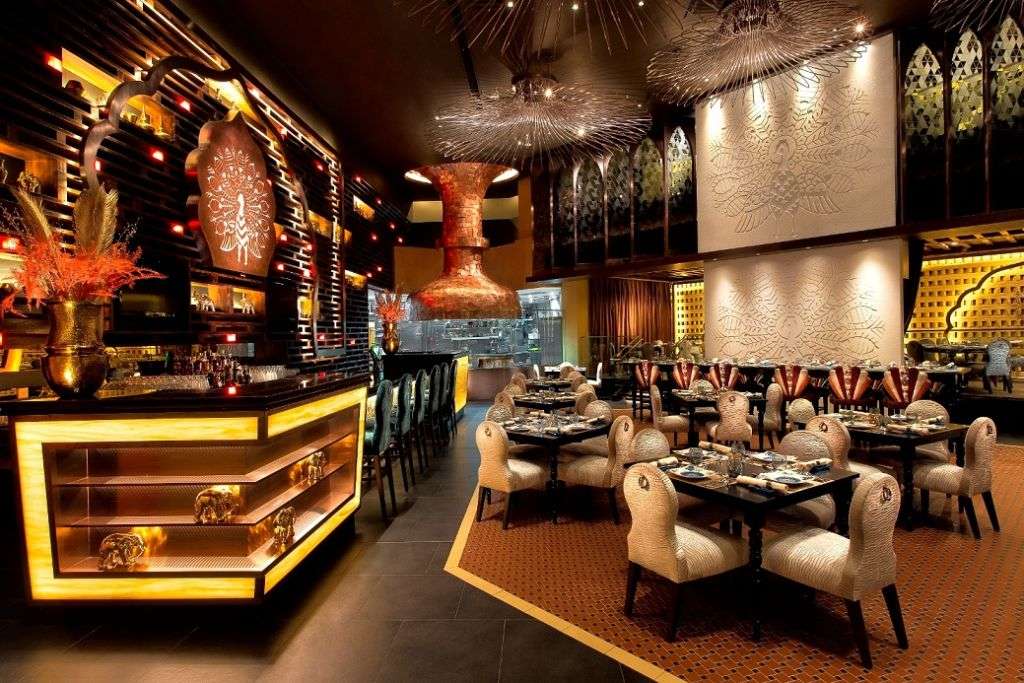 How long have you been in Macau? What was it about Macau that made you stay here?
Before coming to Macau, I was in Hong Kong so the environment was not quite new to me. When I was offered the post here at The Venetian, it was such a great opportunity. For me, it was the chance to create something really special and I vowed to do the best that I can in what I do.
What was your first impression of Macau when you first arrived?
It's been nine years in Macau and I like it very much. The ambiance is more laid-back and I love the Coloane side. It's such a wonderful place. Shopping in San Malo and discovering small shops and supporting local artisans is something I am passionate about.
Tell me a bit more about Golden Peacock and the kind of legacy it has now.
I make it a habit of visiting tables and mingling with guests to make sure they have an exceptional experience. I think that part of my responsibility is knowing that guests are pleased and satisfied or we need improvement. It's a relationship altogether.
I made a vow to create the best dishes in terms of Indian cuisine. I made a rule not to compare with others but to create our own brand. We like to innovate with spices and ingredients and experiment to produce something special. We take pride in authenticity and being creative.
What's your personal favorite on the menu? Or the first dish you would recommend to anyone visiting the restaurant for the very first time?
The Kandari Murgh Tikka is definitely a best-seller as it's one of our signature dishes. The marination process takes some time to perfect so I highly recommend it. Kashmir Khazanna is very special too. It's comprised of Saffron and layers of dates and the cake is made of three flowers. It takes quite a long time to create with intricate combination and textures.
What did you want to do when you were young? Did you envision the path that you are in right now?
I started helping out my mother and father in the kitchen and it was part of my childhood. I didn't ever think that I'd be a Chef one day. I've always been in the hospitality industry but I felt the surge of passion for being in the kitchen. I've worked with fantastic chefs from all over the world and various brands as well so I truly learned a lot in my journey.
Who had the most influence in your life whilst growing up?
My family has been crucial components of my life!
What's your greatest motivation? What's the greatest moment of your life/career? Something you feel truly proud of?
Cooking for Amitabh Bachchan twice is quite an experience for me. Creating dishes for diners of all walks of life is something I am truly proud of. I have a great team that makes Golden Peacock restaurant an incredible Indian Restaurant. David Beckham walked in this restaurant a few times and he truly loves Indian Food. He did not even check the menu, he just said, "Cook anything you'd like for me". The next time again, he said, "Ask Chef to cook 15 dishes for me". And that means a lot, to be able to trust the Chef to create dishes is a meaningful moment.
What's the best advice you can give about being a Chef? 
I encourage all members of my staff to experiment and find their own path. I tell them you can use anything in the kitchen, you have freedom to explore and learn but always remember to be humble and be kind to everyone. Everyone has equal opportunities in this kitchen to grow and learn anything.
What's inside your fridge that you can't be without? Why?
"Indian Food no doubt. My wife ensures that it's well stocked", the amiable chef replies.
What's the secret behind a successful kitchen? Do you have any special rituals in the kitchen that you observe as part of your daily routine?
We cannot do an extremely fine dining level. We focus on our customers and we adapt to their needs and wants. We ensure that quality and standards of every dish in the menu. We thrive in continuously learning, adapting new techniques in the kitchen. I think reading and observing are fundamental in being good at your work.
What can we expect from the Golden Peacock in the next few months?
"Apart from Instagram-worthy dishes, our incredible and exciting menu for the winter season has started", he joked talking about the young generation of Instagram users that continues to amaze the talented Chef.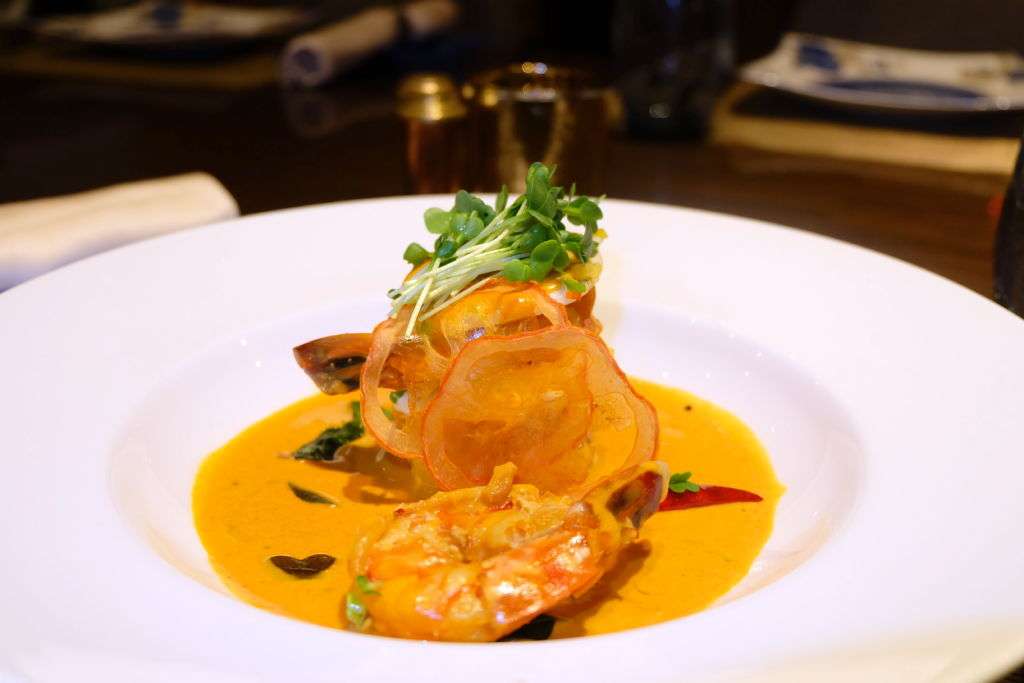 Golden Peacock at The Venetian Macao Estrada Da Baia De N. Senhora Da Esperanca, S/N, Cotai, Macau, +853 8118 9696
Tags
Related Posts