Macau continues to draw tourists from every corner of the world with its excellent food, outstanding architecture, history, and vibrant culture. The small city in southeast China has even been recognized as a "Creative City of Gastronomy" by UNESCO, affirming that there's more to the city than just casinos. Whether you are planning a complete holiday in Macau wish to visit for a day from Hong Kong or Mainland China, there are certain things you should know. If you don't want to waste time upon arrival trying to figure out where to start your journey from, which is the best way to get around, what to see, and how to pay for things, check our guide for the first-timers in Macau and start planning.
● Before going ●
When to Visit
If you wish to explore the city on foot, enjoy your days in the open air, and avoid massive crowds, we strongly suggest traveling from mid-October to December. Usually, the temperature is comfortable, and rains are rare. Depending on the Lunar Calendar, January or February is when the Chinese New Year occurs, with record numbers of tourists. The months of March and April are also peak seasons for visitors, but no matter what month of the year you intend to visit, Macau is teeming with exciting events and happenings. Should you want to experience vibrant festivities in Macau, plan and keep up to date by checking our Events Calendar. From May to October, it is normally hot, humid, and often wet. 
Where to stay 
With only 115 square kilometers of land, Macau hosts around 130 hotels, from affordable to ultra-luxurious. Whichever is your budget and requirements, you won't have a problem finding accommodation. Besides cost, you should think of where you prefer to stay–bustling Cotai Strip where most five-star hotels are or Macau peninsula with better access to landmarks and more affordable accommodation options. Before booking, check the offers section on hotels' official websites as they often have packages that include dining credit, late check-out, or exciting activities. 
Also read: Macau Hotels: One for Every Kind of Traveler
Also read: Five Affordable Hotels in Macau

Getting There
Macau allows citizens of specific countries to travel for tourism or business purposes for 14 days to 180 days on an arrival visa. That means you don't need to arrange one in advance at a consulate or with a travel agency. You can check the complete visa policy here*
The most convenient way to get to Macau is by air. The city's only airport is the Macau International Airport, with direct flights from many Asian countries such as South Korea, Taiwan, the Philippines, Mainland China, Singapore, Thailand. However, if you are traveling from another location or wish to combine two SAR's on your holiday itinerary, consider landing in Hong Kong.
From Hong Kong, travel to Macau by ferry* or bus. You can choose to arrive at Macau Ferry Terminal or Taipa Ferry Terminal, all within approximately a one-hour journey from Hong Kong. The rates range from MOP $150 for a one-way ticket. The bus will take you through the engineering wonder of Hong Kong–Zhuhai–Macau Bridge Bridge. This trip will cost you only MOP $65, but mind that you will still need to get to the Hong Kong Port from the airport and from the Macau Port to whichever accommodation, either by public bus or taxi. 
If you're feeling extravagant or just in a hurry, you can get to Macau by helicopter ride within 15 minutes.
*Due to the COVID-19 pandemic, visitors' entry to Macau is restricted.
**Ferries between Hong Kong and Macau are temporarily out of service due to the COVID-19 pandemic. 
Also read: Things to Know Before Visiting Macau

● When in Macau ●
Upon Arrival
Grab a taxi at the airport, ferry terminal, or bus port to your hotel at a starting fee of MOP $19. You can also take the free shuttle buses provided by resorts (no need to prove you are staying at that particular resort). To find shuttles, follow the directions at your point of entry. Besides, you can always opt for a cheap ride in a public bus for as low as MOP $6. All those means of transport are also helpful when sightseeing. However, we recommend spending more time on foot as it is truly the best way to explore the beautiful city.
Currency
The official currency of Macau is Macau Patacas (MOP), but you can make transactions with Hong Kong Dollars (HKD). Once you pay in HKD, the change will be returned to you in MOP based on the 1:1 conversion rate. Some businesses and hotels might also accept RMB.
Note: HKD $10 coins are not accepted
Also read: The Pataca Story: The Peculiar History of Macau's Currency
Language
Even though Cantonese and Portuguese are the dominant languages, English is widely spoken and understood, especially at hotels, resorts, and tourist spots.

What to visit
If you are unsure about the first steps on your sightseeing path, start with the main attractions. Head to the most iconic landmark in Macau and the most photographed places in the city, the St. Paul Ruins and Senado Square. From there, follow your instinct, be adventurous, and Macau will reward you by showing its true beauty and hidden gems. Walk through the side alleys, where you'll find charming neo-classical architecture with a Mediterranean ambiance. And don't hesitate to taste the local street food you will find on the way.
Discover the UNESCO heritage sites in the Macau historic center, including the Mandarin's House, Lilau Square, A-Ma Temple, and more. Should you wish to learn more about the city's history and culture, visit one of the museums. Visit the large ones like Macao Museum and Macao Museum of Art. Or head to the small quirky ones such as Tak Seng On Pawnshop and Museum of Vintage Sound Machines. 
Also read: One Day in Macau: Itinerary for History Lovers
Also read: 5 Original Museums in Macau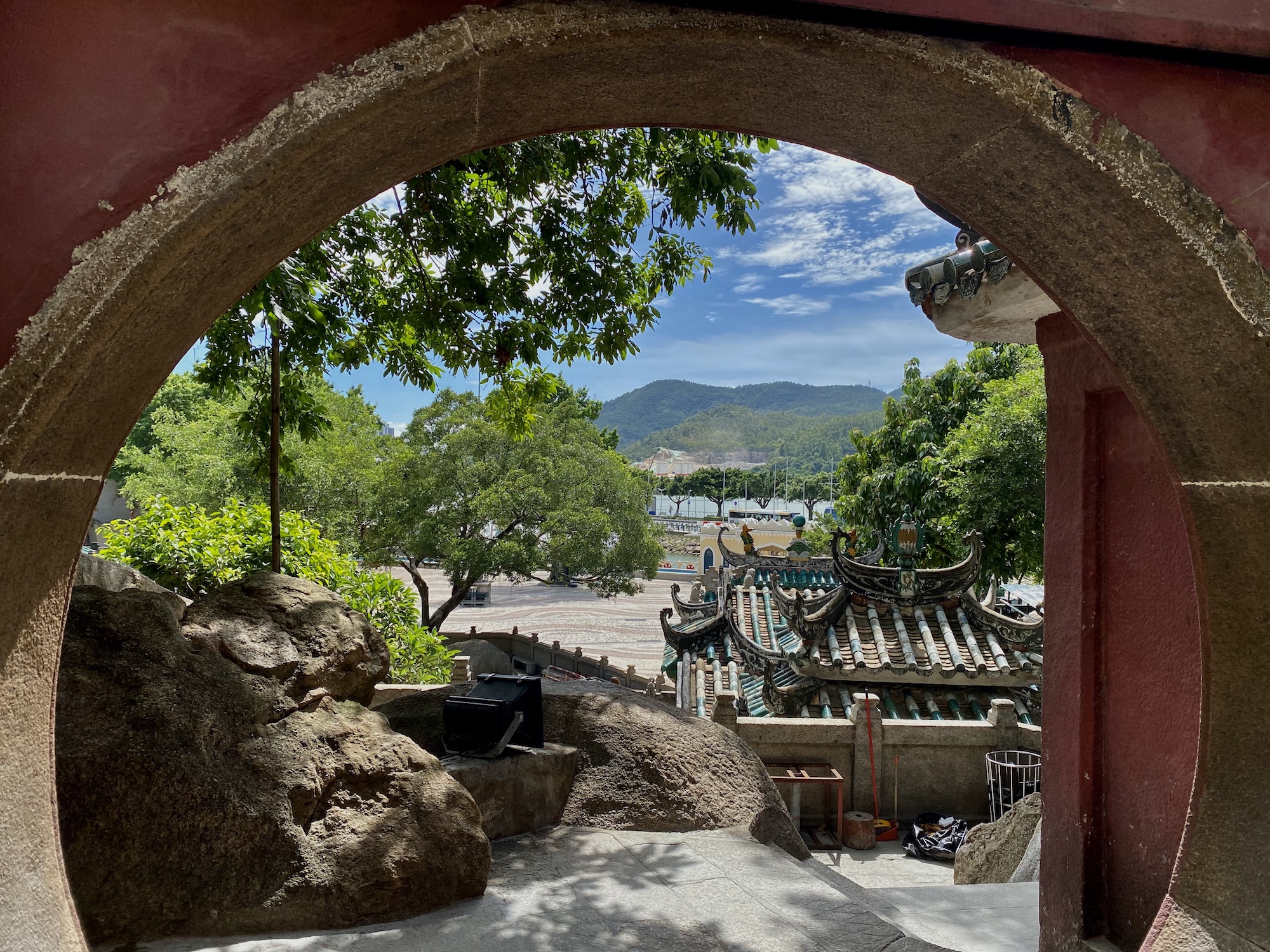 Macau's fusion of cultures is also reflected in its numerous Catholic churches, Taoist and Buddist temples, and shrines. Like most of the landmarks in town, all the historic places of worship don't charge for the entrance. So feel free to walk in and explore. 
No trip to Macau would be complete without taking a tour of the historical Taipa. The enchanting alleys of Taipa Village are filled with traditional Chinese shops, beautifully colored colonial villas, stunning churches, and ancient temples. Eat and drink your way around Rua do Cunha and get a taste of Macanese bites and treats. You'll never get stomped for ideas on where to dine at Taipa Village! 
Also read: Your Ultimate Guide to Macau's Most Beautiful Temples
Also read: The Best Things To Do in Taipa Village
This article was originally written by Apple Salangsang in April 2018 and updated by Ksenia Kuzmina in January 2022.
Tags
Related Posts