All the way from Torres Vedras, Portugal, is Chef Edgar Alves bringing his culinary arts to Grand Lapa Macau, possessing a great wealth of culinary knowledge with more than a decade of experience to his new position. Selected to represent his country in 2002, 2004 and 2008 at the IKA Culinary Olympics, where he won two silver and one bronze medal. Chef Alves is excited to continue his culinary career at Grand Lapa Macau and looks forward to creating memorable dining experiences for all patrons of Café Bela Vista.
What made you want to become a chef?
We used to have this family tradition back home where every Sunday and summer time I would hold a BBQ gathering and the feeling of cooking and seeing them enjoy my food is just incredible. I enrolled at a cooking school in my town and during my first year we had this famous cooking teacher who stayed only for the first year that gave us a brief yet great introduction about culinary which sparked my interest in my course and as soon I started I couldn't stop! Since then I have been cooking for almost 17 years. Cooking isn't just a profession it's creating magic.
How did you come to be in Macau?
I've been working outside of my country for eight years, from Africa, Denmark, Hong Kong, and while I was in Hong Kong a supplier asked me if I was interested in working as a chef at one of the most historic hotels in Macau, which is Grand Lapa. I answered, "Why not? Opportunity only comes once!" That is how I ended up in this city.
How does Macau inspire the way you cook?
I love Macau, it has a more laid back outlook than the busy life in Hong Kong. I can take my time walking the streets and see all the culture intertwining, especially the Portuguese culture preserved in this city. And what I want to recreate in Café Bela Vista focuses more on the Portuguese part in Macau. "The Story of Portugal" travelling from here to there that is the idea that I want to impart in this restaurant, the authenticity of Portuguese cuisine.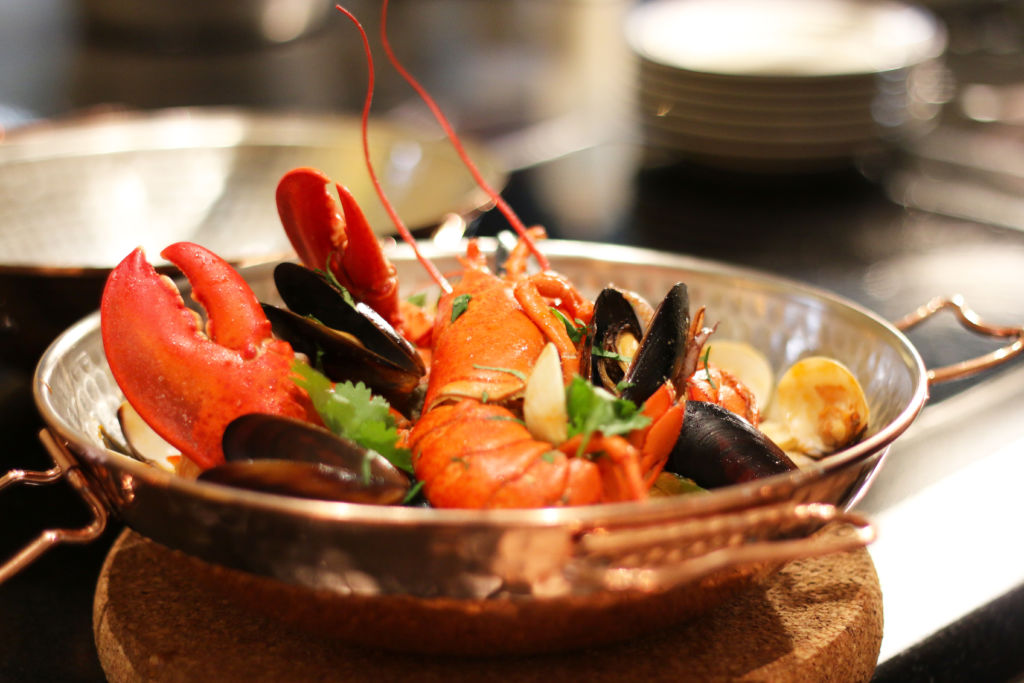 If you could eat anywhere in the world, where would it be?
I am very much interested and amazed by Chinese cuisine, its people and culture. I've noticed that the one thing Macau and Hong Kong lack is their original cuisine, one that stands out having been influenced and adapted from different cultures and is less traditional compared to some parts of China. I also would love to go to Latin America, I think their cuisine is amazing. But if I were to put both on a weighing scale I would go for Latin America because of their unbelievable spices and how they are combined and mixed in their food.
What type of food do you enjoy making the most? Do you have any signature dishes?
I love working and creating dishes with seafood. Back when I was a child our house was close to their ocean, and everyday fishermen with cars would go door by door selling what they've caught and every morning my mother would buy from them. What was exciting is that you could never expect what these fishermen caught so every time is a different catch.
My signature dish would probably be Cataplana, a Portuguese closed pan where everything cooks in one pan mixed with onions, potatoes, tomato then seafood is on top, white wine and coriander, I am very generous with coriander I add a little bit of extra after it cooks, which gives it an amazing aroma that fills the whole house and my mother loves it and asks me to cook it regularly whenever I'm present.
What is your number one rule in the kitchen?
The main priority is cleanliness and organization after that everything else follows. Time is essential in the kitchen and we need everything organized and orderly.
What do you recommend for guests visiting at Café Bela Vista?
I can assure them they will have good food and can expect everybody most especially the Chefs in the restaurant are giving their 100% best service in everything they do just for them. They are our number one priority in the room we treat them as VIPs.
What do you think is Café Bela Vista's greatest asset, how is it still in operation until this day?
The wonderful story of Café Bela Vista of how Portuguese colony came to Macau continues as it represents itself from the past up to the present, the feeling of being in Portugal having the ambiance that makes you feel like you are dining in one of the cities of Portugal, as soon as you step inside and most importantly the food, an authentic cuisine from my country which I am very much proud of and I can guarantee you will be enjoying every bite and with it taking you back in time or even back to Portugal.
---
Grand Lapa Macau 956-1110 Avenida da Amizade, Macau.
Opening hours: 6:30am–10:00pm (daily), 3:00–6:00pm (Monday–Thursday – pastries and tea)
+853 2856 7888, www.grandlapa.com
Tags
Related Posts