Ever had high tea in buffet style? The Lobby Lounge at Grand Hyatt Hotel Macau will change the way you enjoy your teas and pastries. Their newly introduced "Afternoon Tea and Me" innovates tea time in Macau, starting off with your choice of tea set: tangy orange, mint green, porcelain white, and silver rimmed. Upon entering, we immediately smell the freshly made pastries and desserts—our appetites are happy and ready to go! The Grand Hyatt lobby lounge is a great place to relax and chat with your friends over coffee and desserts…. unlimited coffee and desserts.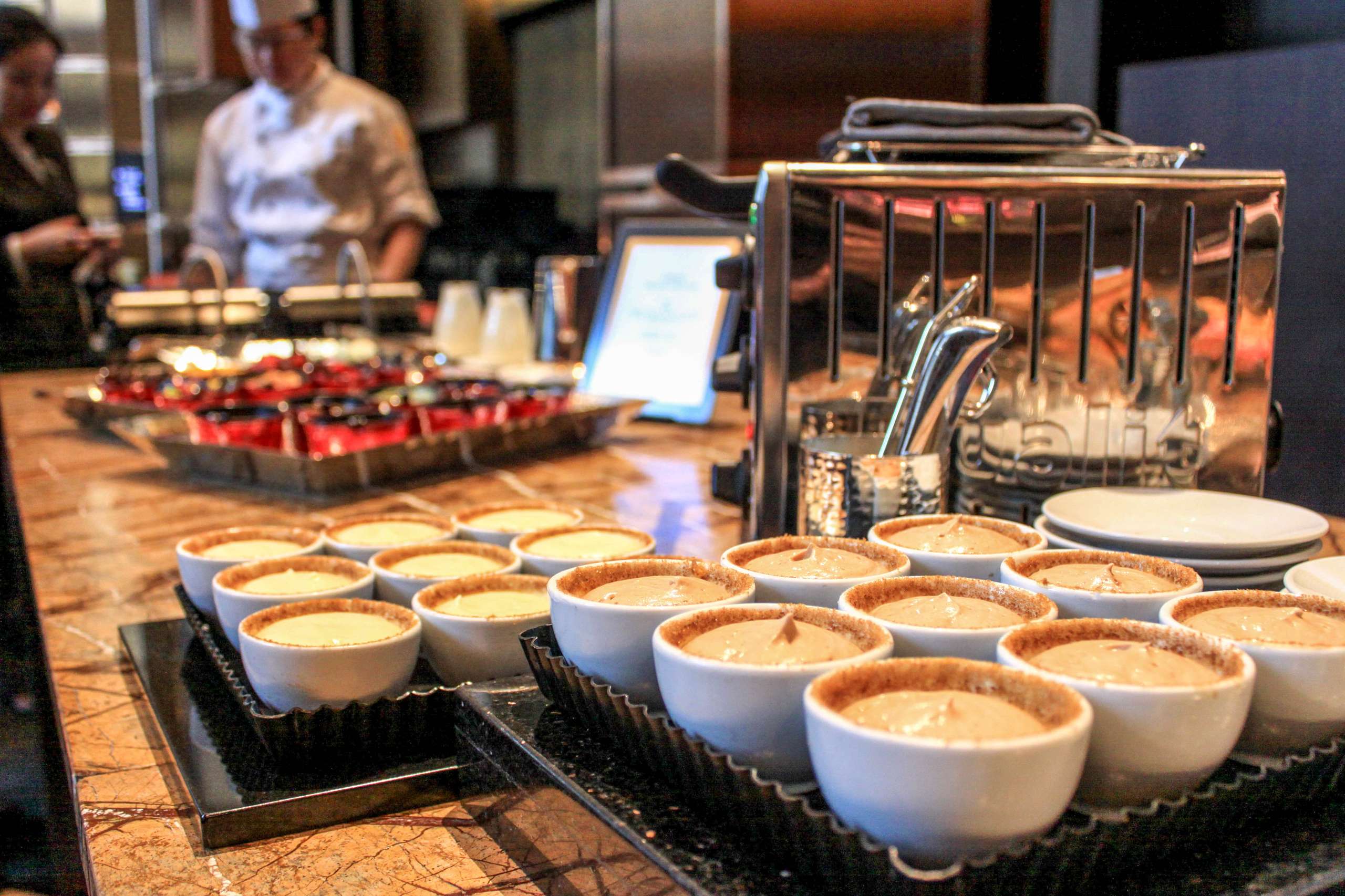 With so many options, including sweet and savory treats and even a lot of DIYs, the menu is a bit overwhelming, but this is one of those good problems! We start with some savory choices first, including their spinach and mushroom or bacon and onion quiche. If that's too heavy, try their bagel with salmon and cream cheese. The chef cuts pieces of fresh salmon for us just before serving. If you have a sweet tooth, we recommend the white chocolate brownie with the raspberry glaze and the creamy and light red velvet serradura. Their soufflé is truly enjoyable, whether chocolate or ginger flavor.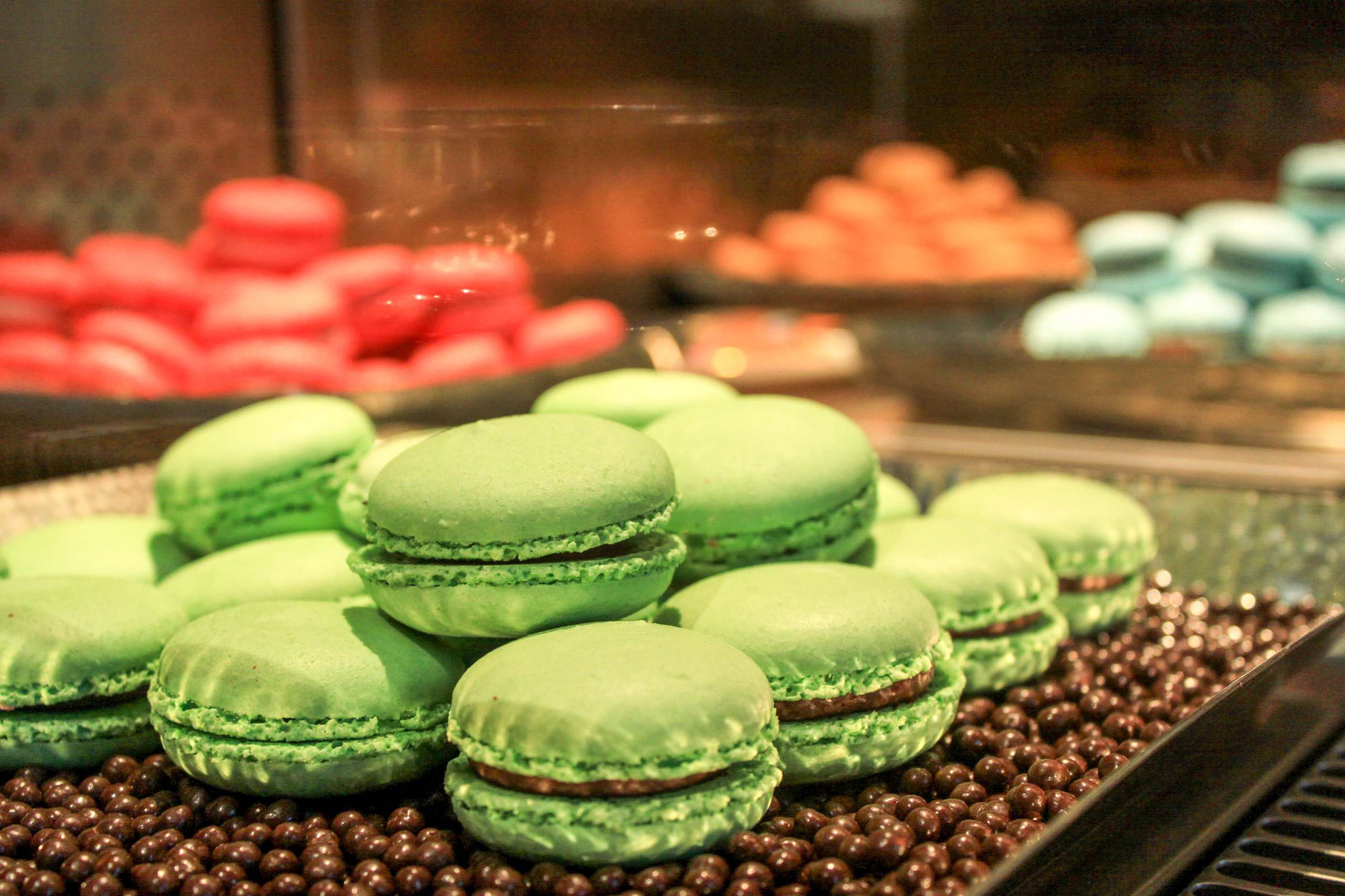 Generously filled with four different flavors such as earl gray, coffee, apricot, and strawberry, their macaroons will leave you in awe. With a wide selection of toppings and sauces, including Japanese soft serve ice cream, the freshly made waffles are a must-try. We pair our desserts with a nice warm cup of coffee and it is the perfect tea time experience. On the go? Ask the staff for a takeout box and you can grab a dessert for home. Visit the Grand Hyatt lobby lounge and give this new tea time style a try, be sure to tag us in Instagram (@MacauLifestyle) with your photos!
Lobby Lounge at the Grand Hyatt Hotel, City of Dreams, Estrada do Istmo, Cotai, +853 8868 1131
macau.grand.hyatt.com/LobbyLounge
Tags
Related Posts