Photo credit: Ksenia Kuzmina
Fifteen years ago, the Historic Centre of Macao was inscribed into the UNESCO World Heritage list, to the pride and joy of its people. Understand and appreciate the city's "outstanding universal value" with our ultimate guide to Macau's most important cultural sites.
The centuries-old East-West city of Macau is a place of Roman Catholic churches, Taoist and Buddhist temples, casinos, parks, busy streets, quiet allies, colonial monuments, and skyscrapers. Archaeological excavations have shown that the city was settled as far back as 6,000 years ago. However, it was placed on the map by Portuguese explorers in the 16th century when they turned it from a fishing village into a major trading port between Europe and China.
In this comprehensive guide, we will take the time to walk through the UNESCO trail and visit architectural legacies that give testimony to over 400 years of cultural exchange between civilizations. We start from the southern end of the Macau Peninsula and work our way north through the 12 most important historical sites plus just as many side trips or points of interest along the way.
How long will it take?
Dedicate some four hours total walking time for the 12 main sites, factoring a couple more if you plan to stop and eat or visit shops and enter the buildings. We've thrown in some side trips in case you have the time and energy for all 25 Macau World Heritage Sites on the list.
If you want to take your time and soak in the atmosphere, you can also split the sightseeing over a span of two days. We suggest starting day one from Senado Square to A-Ma Temple or the other way around if you want to end with food and day two from Guia Fortress and Lighthouse to Senado Square where you can reward yourself with a delicious meal.
Also read: Great Places to Eat Around Senado Square
"You can only feel the connection with these landmarks by walking through the city. It is a time travel experience… like seeing the evolution of a city as you go."
— Stephen Chan, Chief of the Macau Institute Cultural Heritage Department
Index
A-Ma Temple
Moorish Barracks
Lilau Square
Mandarin's House
St. Lawrence's Church
St. Joseph's Seminary and Church
St. Augustine's Square
Dom Pedro V Theatre
Sir Robert Ho Tung Library
St. Augustine's Church
Leal Senado Building
Senado Square
Sam Kai Vui Kun Temple
Holy House of Mercy
Cathedral
Lou Kau Mansion
St. Dominic's Church
Ruins of St. Paul's Church
Na Tcha Temple
Section of the Old City Walls
Mount Fortress
St. Anthony's Church
Casa Garden
Protestant Cemetery
Guia Fortress and Light House
A-Ma Temple
(See featured image)
This is where it all began, the temple that gave Macau its name. A-Ma Temple is Macau's oldest and most well-known building, built in 1488 during the Ming Dynasty and restored in the 1800s. It consists of four main parts: the Gate Pavilion, Memorial Arch, Hall of Benevolence, and Hall of Kun Iam. Don't miss the spectacular tiled roods and gardens–the temple's main features.
A-Ma Temple Barra Square, +853 2836 6866
Also read: The Goddess and the City: The Legend Behind Macau's Name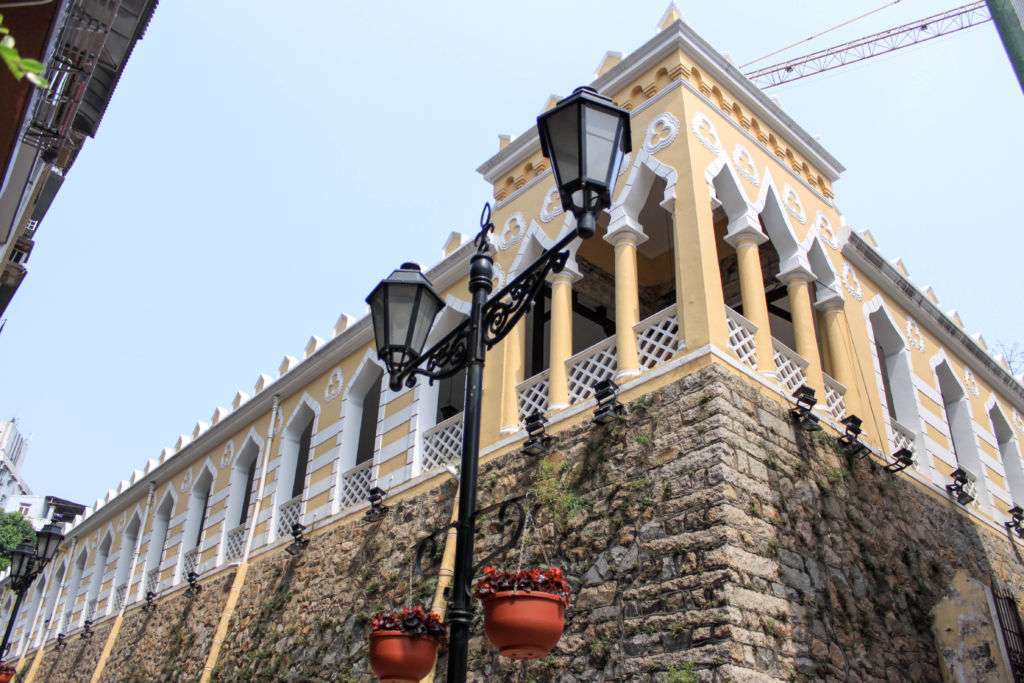 Moorish Barracks
A five-minute walk will take you to the Moorish Barracks in the Islamic style, designed in 1841 by Italian architect Cassuto. It was built to house a garrison police force that arrived in 1874. The "Moors" referred to some 200 Muslim Indians recruited to serve as security forces in Macau. Today, the building houses the Macau Maritime Administration and is known as the Harbour Authority Building.
Moorish Barracks Calçada da Barra, Macau, +853 8399 6699, www.wh.mo
Also read: Moorish Barracks: A Transcultural Landmark in Macau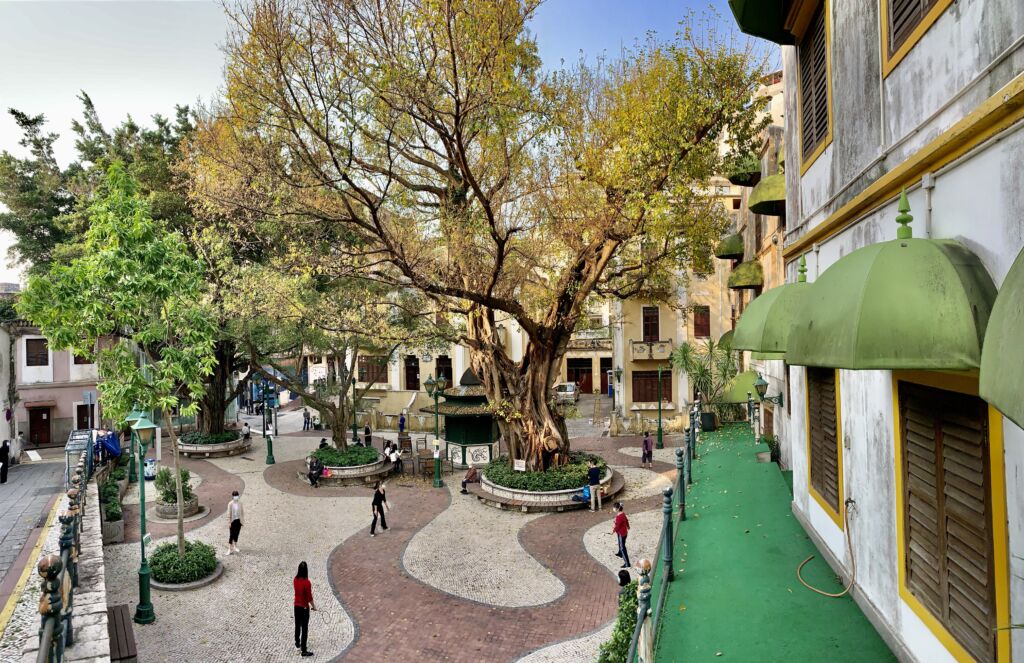 Lilau Square – Side Trip
You'll probably cross this leafy area, which used to provide the main ground-water supply in Macau. It was thus called "Lilau" or "fountain" in Portuguese–one of the earliest popular living areas for the Portuguese residents. They used to say, "One who drinks from Lilau never forgets Macau". Surrounded by Art Deco buildings, some of them now abandoned or being restored.
Lilau Square Largo Do Lilau, Macau, www.wh.mo
Also read: Lilau Square: A Fountain to Remember in Macau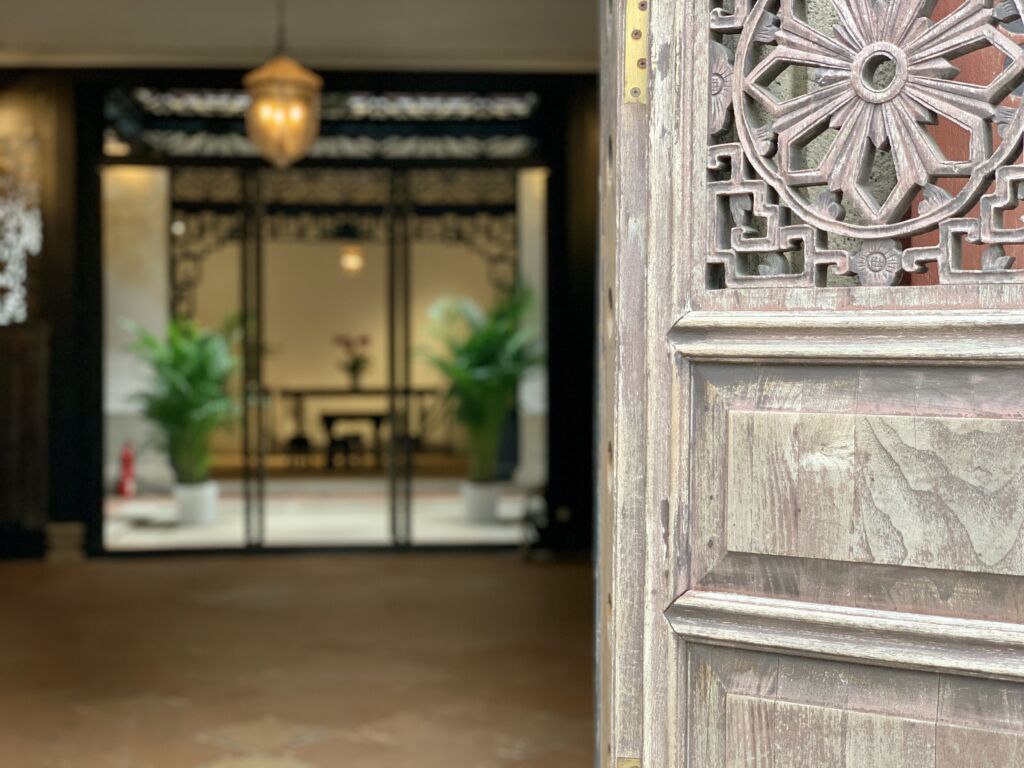 Mandarin's House
Also known as Zheng's House, Mandarin's House was the birthplace and home of Zheng Guan Ying–a renowned Chinese economist and thinker. His writings had a tremendous impact on Dr. Sun Yat-sen, founder of the Republic of China, as well as on Chairman Mao's revolutionary ideology. Built in 1881, the Chinese edifice is 4,000 square meters or 43,000 square feet in area. Its spaciousness and several courtyards recall the traditional, grand Chinese houses of old.
Mandarin's House 10 Travessa de Antonio da Silva, Macau, +853 2896 8820
Also read: The Historic Center of Macau: Mandarin's House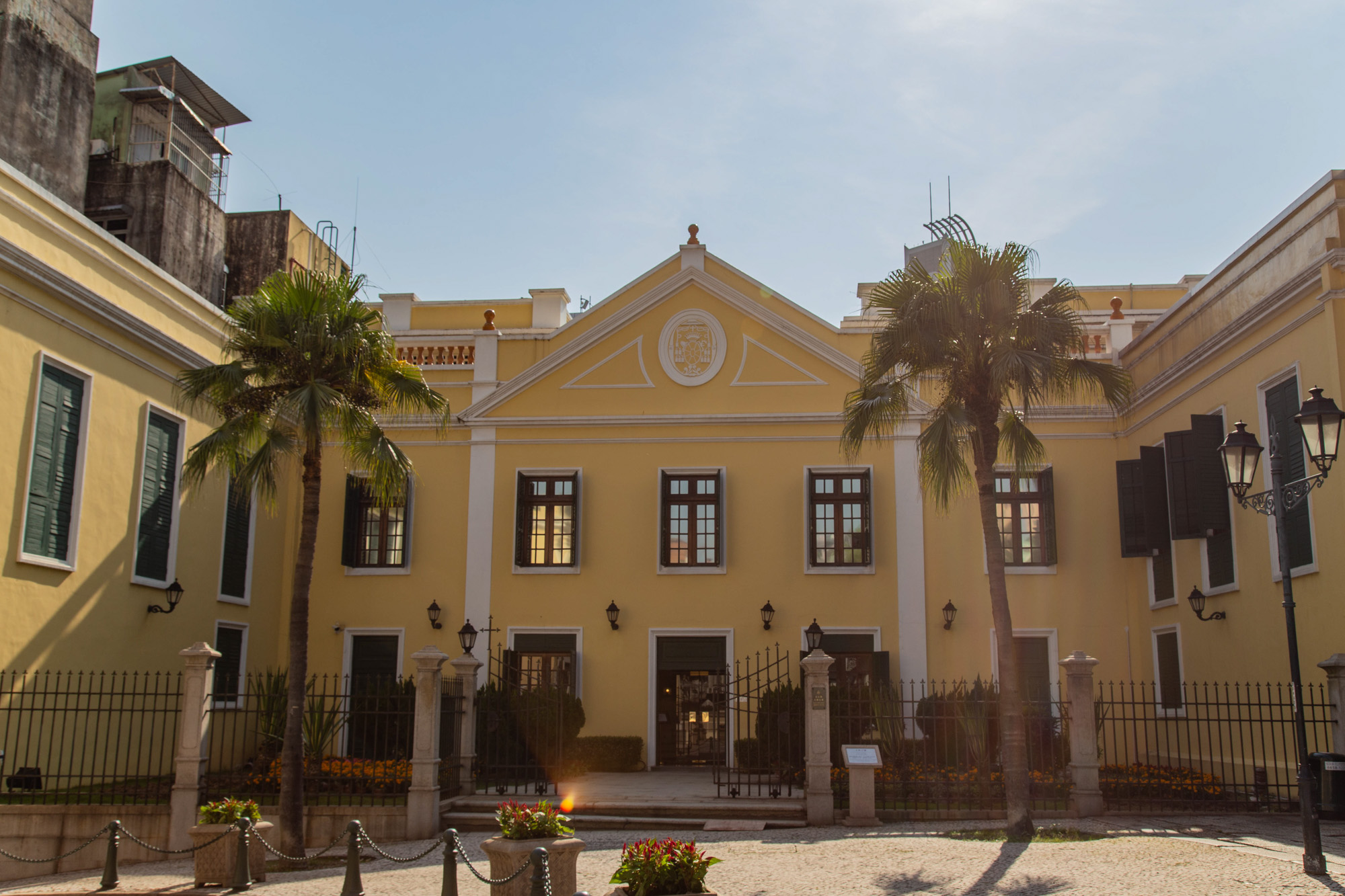 St. Joseph's Seminary and Church
Founded by the Jesuits in 1728, this seminary-trained hundreds of missionaries to spread the Christian faith throughout China, Japan, and Indo-China. It was established shortly after the nearby St. Paul's College where some of the Jesuits were first housed. St. Joseph's Church, adjacent to the seminary, was China's first baroque-style architectural building built in 1758. Interestingly, in that same year, the Jesuits were banned from working in Portuguese territories. They were imprisoned and expelled from Macau and sent to prison in Lisbon come 1762. In the absence of teachers, the two colleges folded and education standards in the city declined.
St. Joseph's Seminary and Church Rua do Seminario, Macau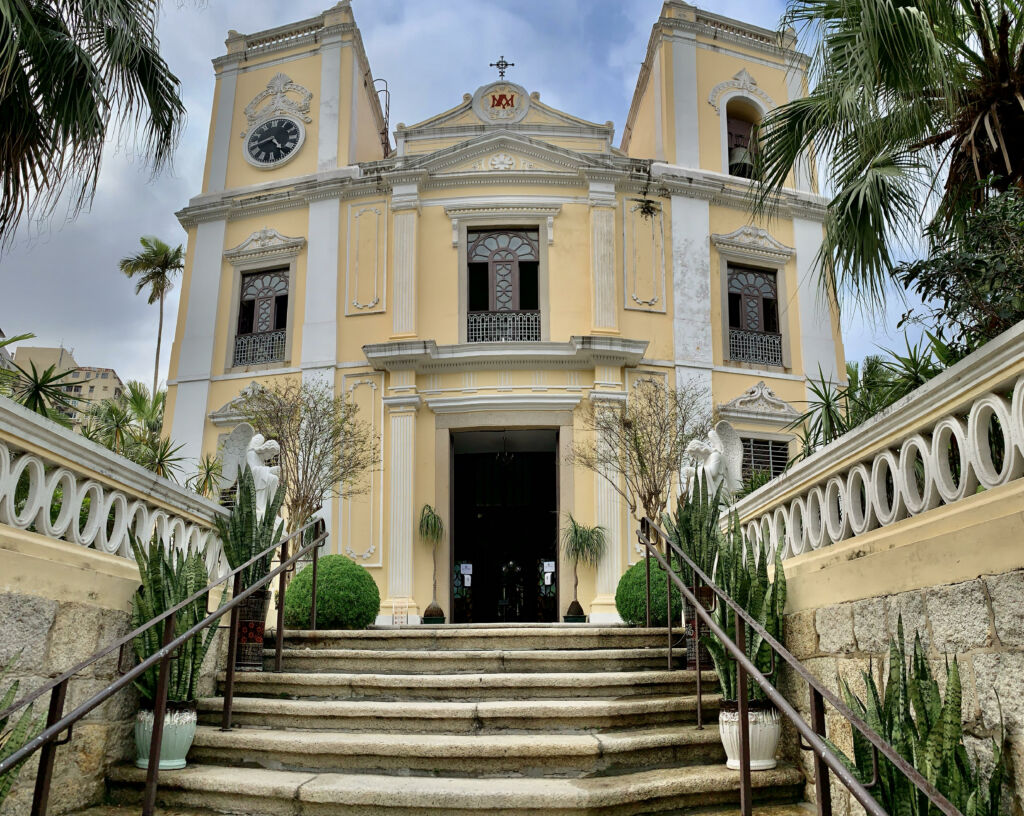 St. Lawrence's Church – Side Trip
This fashionable religious edifice stands in a garden filled with palm trees. It was built with a pair of towers: one clock tower and one bell tower. The interior is richly decorated, blending oriental and Western influences. The wooden ceiling is painted in turquoise with white and golden beams, while the hall is enriched with elegant chandeliers.
St. Lawrence's Church Rua de São Lourenco, Macau, +853 2857 3760
Also read: Explore Heritage and Architecture in São Lourenço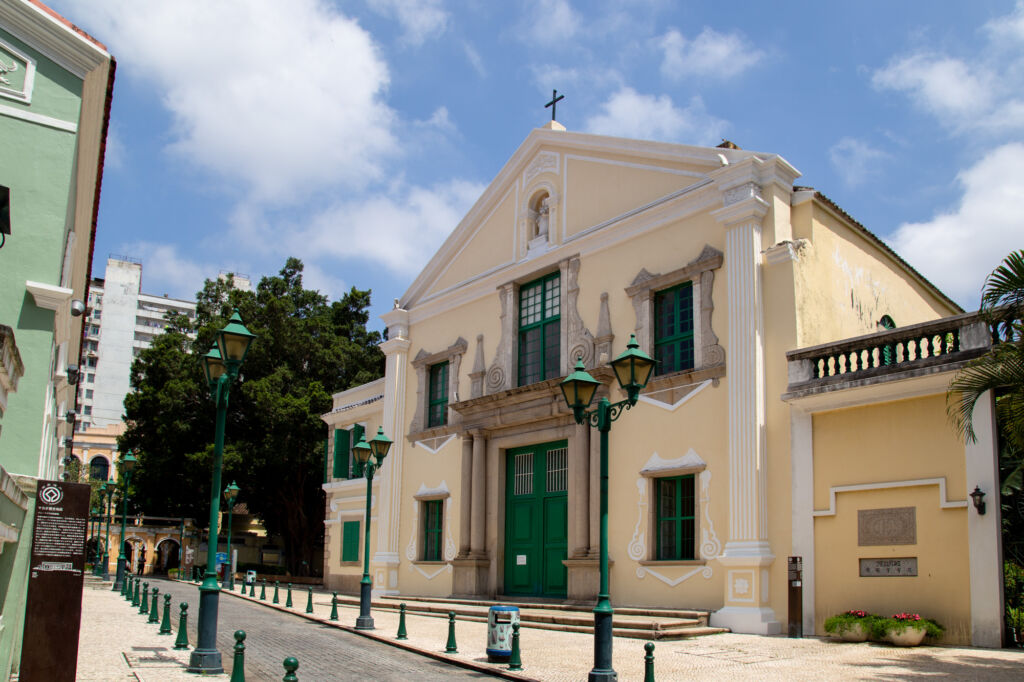 St. Augustine's Church – Side Trip
First built in 1591 by Spanish Augustinians and later rebuilt in 1814, the church in its first iteration was simply formed. The priests had to insert fan palm leaves to reinforce the rooftop during the rainy season, and from a distance, the local Chinese compared them to dragon whiskers moving in the wind. The church hence became known as "Loong So Miu" or "Temple of the Whiskered Dragon." Which name would you choose?
St. Augustine's Church Largo de Santo Agostinho, Macau, +853 2836 6866, www.wh.gov.mo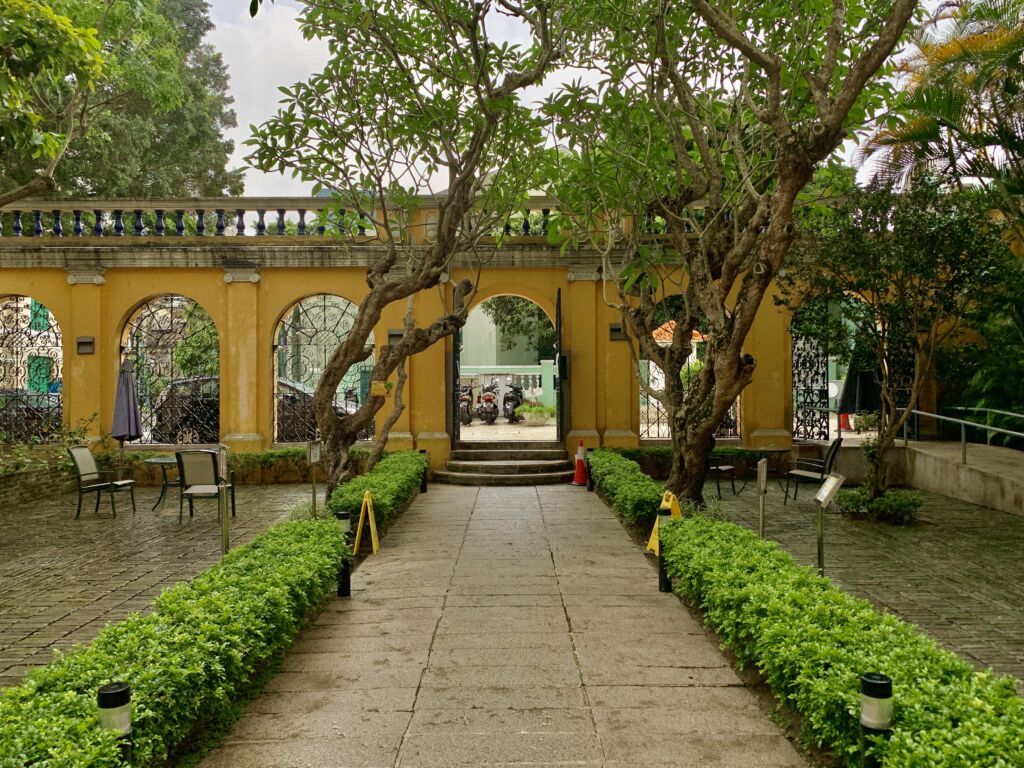 Sir Robert Ho Tung Library – Side Trip
Circa 1894, a lady named Dona Carolina Cunha called this villa her home. In 1918, Hong Kong businessman Sir Robert Ho Tung took over and used it as his retreat. After he passed away in 1955, he left the building to the Macau Government. According to his will, the place was donated for the people to use as a public library. It was first opened to the public on August 1, 1958, and is Macau's only garden library.
Sir Robert Ho Tung Library 3 Largo de Santo Agostinho, Macau, +853 2837 7117, www.library.gov.mo/hotung
Also read: Sir Robert Ho Tung Library: Macau's Hidden Gem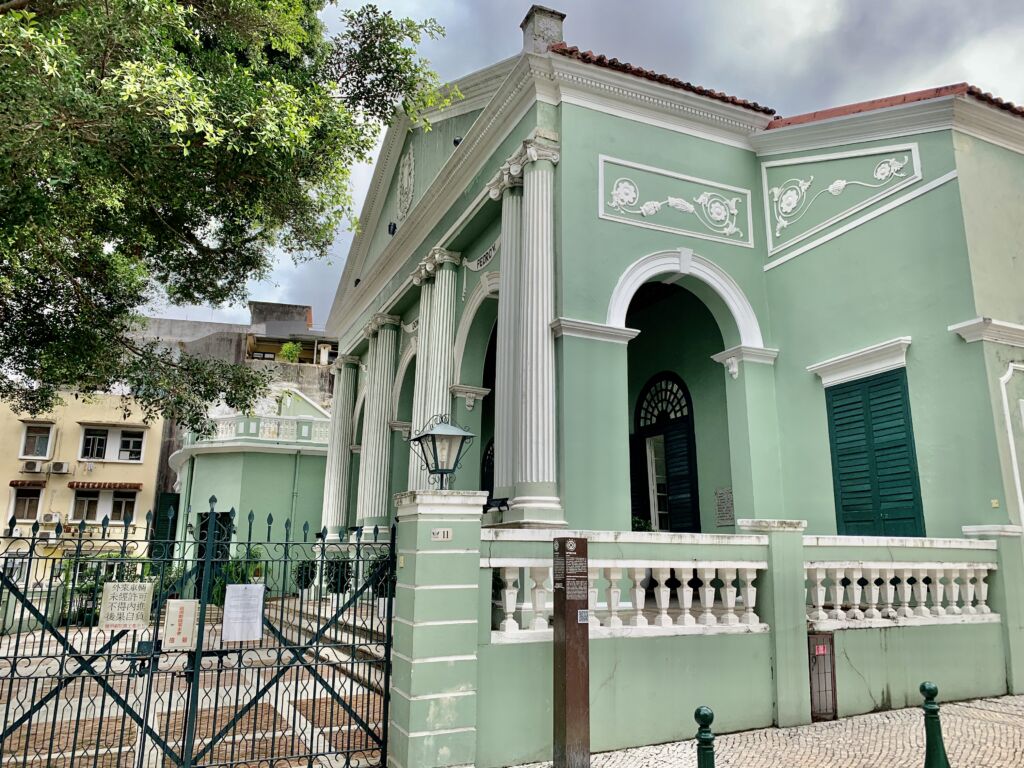 Dom Pedro V Theatre
This "hilltop theater" first opened in 1860, named after the Portuguese King Dom Pedro V. The latter ordered its construction for the city's Portuguese community. It became the focal point for Portuguese celebrations and ceremonies, aside from serving as a venue for concerts, operas, film screenings, and productions by the Macanese Patuá theatre group.
After its early days as a center of Macanese culture, it housed refugees during World War II. It's amusing to look at the place and imagine showgirls dancing there (which they did for seven years), but also hosting important events during its days as the City Hall of Macau. Today it remains a significant cultural landmark and venue for public events.
Dom Pedro V Theatre Largo de Santo Agostinho, Macau, +853 2893 9646, www.wh.mo/theatre/en
Also read: Dom Pedro V Theatre: China's First Western Theater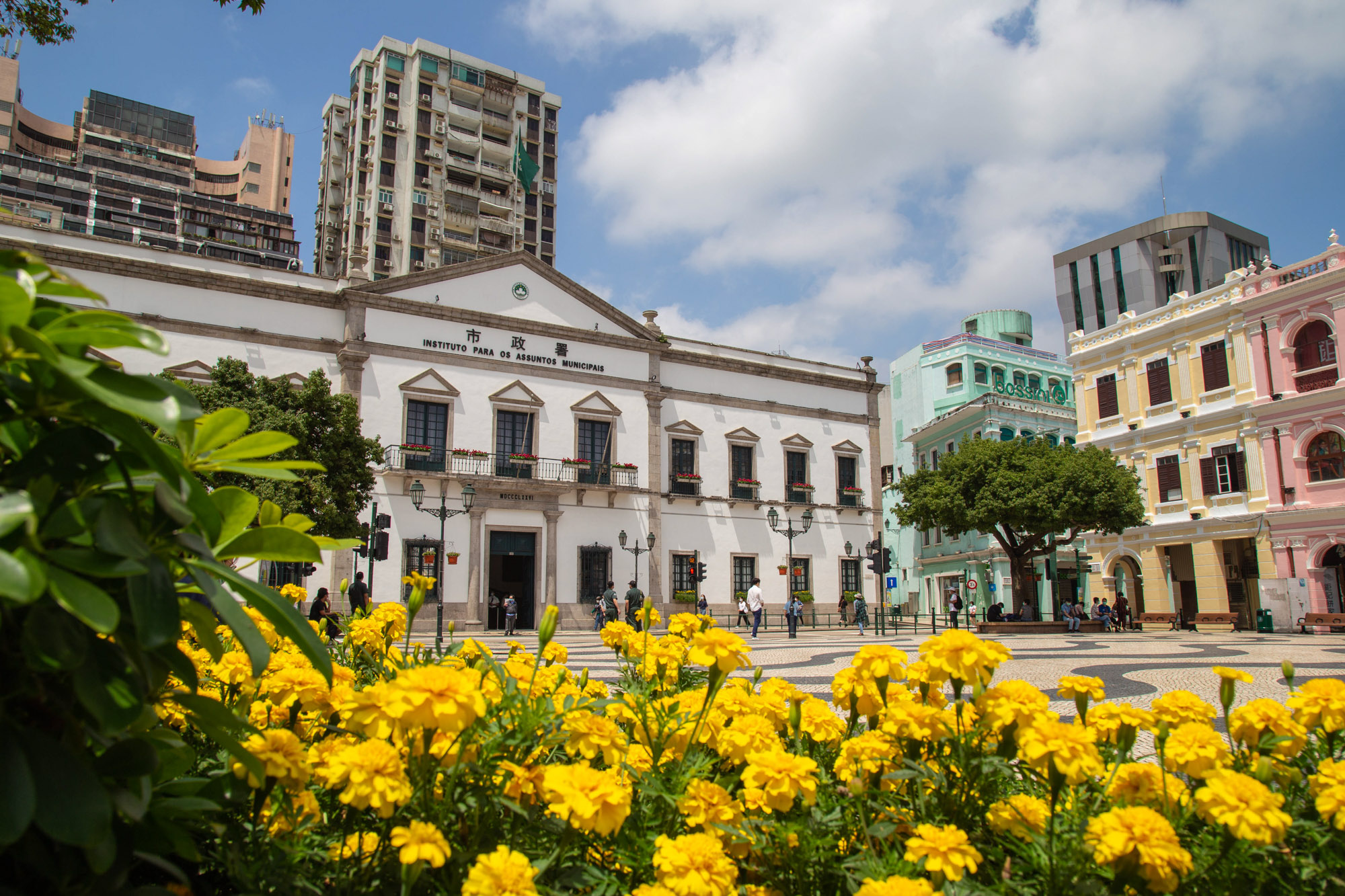 Leal Senado Building
We now approach the heart of the Historic Centre of Macao, where the Leal Senado Building stands. Originally built during the time of Emperor Wan Li (1573-1620), it housed the Chinese Council where both Chinese and Portuguese officials would meet to discuss the affairs of Macau's Europeans. In 1783, Macau's Portuguese authorities purchased the building and the following year rebuilt it in the Portuguese-style Leal Senado or Senate. The latter housed the Civic and Municipal Affairs Bureau (IACM), the territory's first municipal office.
Today, there is a small chapel and public library on the first floor containing both English and Portuguese literary works including books, magazines, and newspapers dating back to the 17th century. The library was designed with features of the royal Portuguese dynasty of the 16th century.
Leal Senado Building 163 Avenida Almeida Ribeiro, Macau, www.macaotourism.gov.mo
Also read: Macau Landmark: Leal Senado Building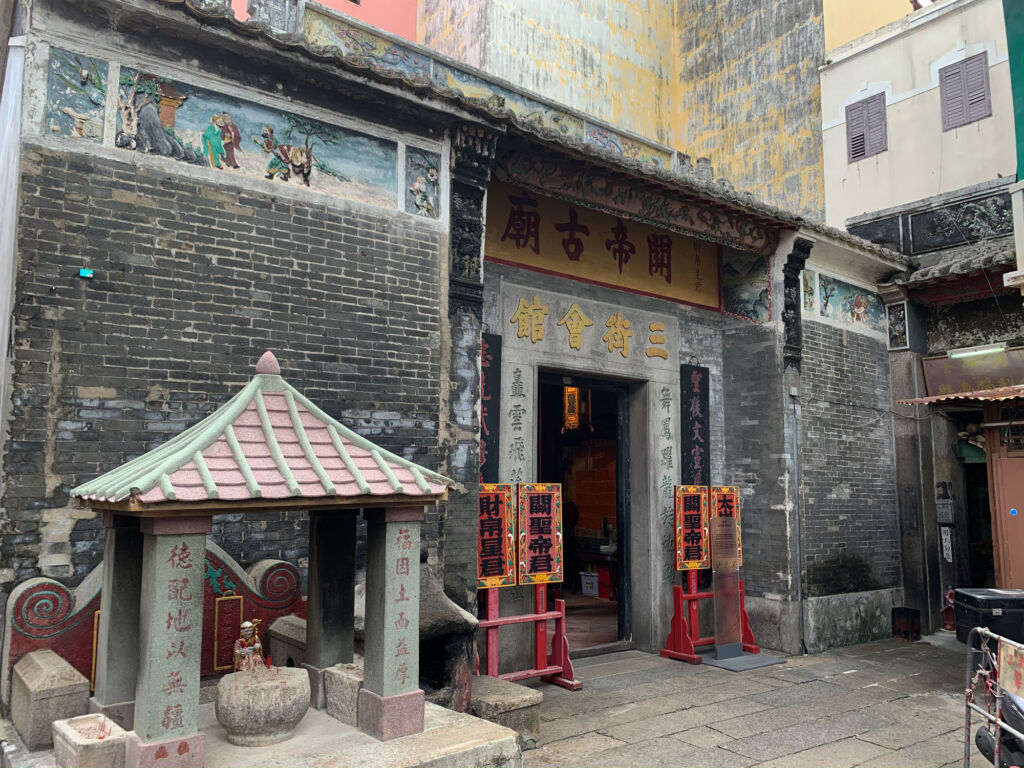 Sam Kai Vui Kun Temple – Side Trip
Also known as Kwan Tai Temple, here was where Chinese merchants gathered for their business discussions and activities in days gone by. "Sam Kai" represented the three main commercial streets nearby. "Vui Kun" can be likened to a clubhouse, where meetings and discussions were held.
In 1921, the Chinese Chamber of Commerce was established and the Vui Kun started to lose importance. However, since the chambers for Kwan Tai and Choi Sun were worshipped here, people continued to pray to the two gods for good luck and fortune.
Kuan Tai Temple (Sam Kai Vui Kun) Rua Sul do Mercado de São Domingos, Macau, www.wh.mo
Also read: Your Ultimate Guide to Macau's Most Beautiful Temples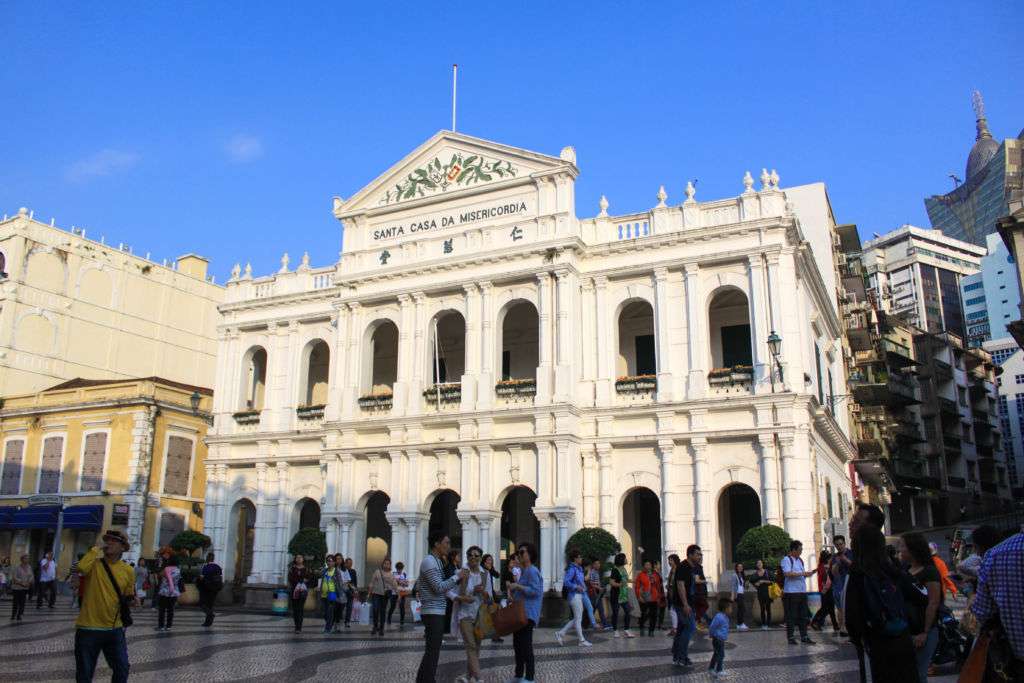 Holy House of Mercy
The first Bishop of Macau, Dom Belchior Carneiro, founded this charity organization in 1596. It was originally established to care for the women and children widowed and orphaned as a result of Portuguese exploration. Girls raised here were sent to convents, married, or took up domestic service. The institution is responsible for founding one of the first Western-style medical clinics in the region, as well as housed nurseries, a center for the aged, and many others. The building was restored in 1905 in a neo-classical style to blend in with the surrounding buildings.
Today, there is a museum on the first floor displaying literature about the development of Asia's Catholic missionaries. The staff is friendly and informative, so ask as many questions as you like! At night, a beautifully lit lane leads to the museum and a bust of the Bishop to appreciate his contributions to the community.
The Holy House of Mercy, Museum of the Holy House of Mercy Senado Square, 2 Travessa da Misericordia, +853 2857 3938, +853 2833 7503, www.scmm.mo
Also read: Macau Holy House of Mercy: 450 Years of Charitable History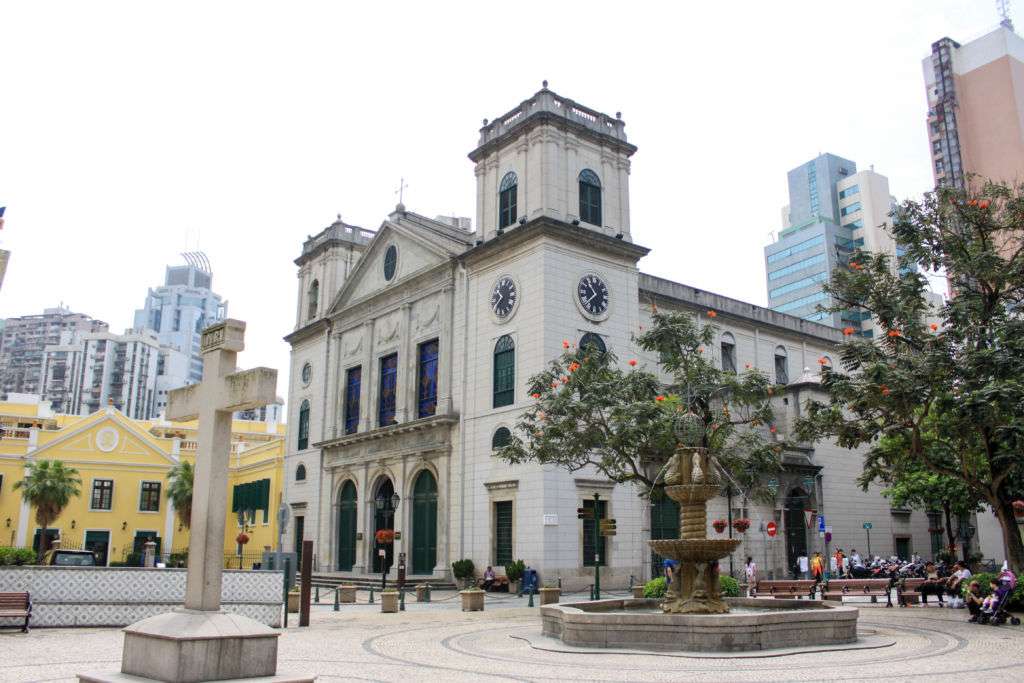 Macau Cathedral – Side Trip
This old Catholic structure dates back to the 17th century; repaired in 1743, restored in 1780 and completely rebuilt in 1937 with bricks and concrete. Its solemn and grand appearance is ornamented by pilasters and two belfries. Beneath the altar, meanwhile, you will find tombs of some bishops from the 16th and 17th. Today, important church activities and festivals take place here.
Macau Cathedral 1 Largo da Sé, Macau, +853 2837 3643, www.macaotourism.gov.mo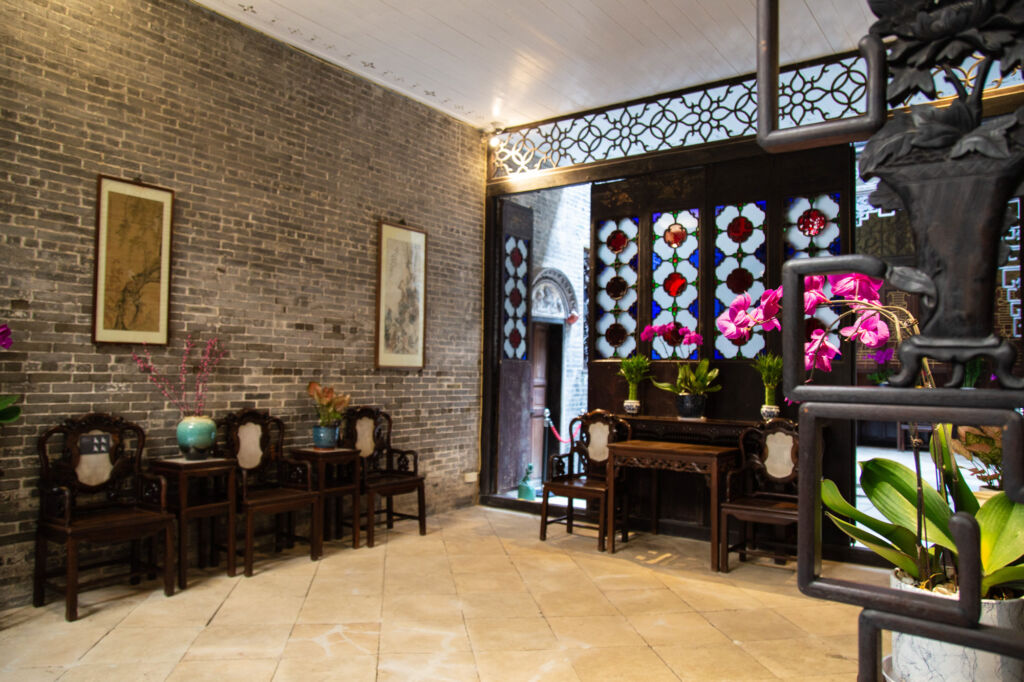 Lou Kau Mansion – Side Trip
This two-story building is mainly constructed of grey brick and decorated with oyster-shell windows, an engraved porch, false ceilings, hand-carved lintels, traditional stained-glass screens, and mosaic ceramic sculptures. Stop by for the fine art of traditional Chinese craftsmanship, demonstrating the old days' high living standards.
Lou Kau Mansion 7 Travessa da Sé, Macau, +853 8399 6699, www.macaotourism.gov.mo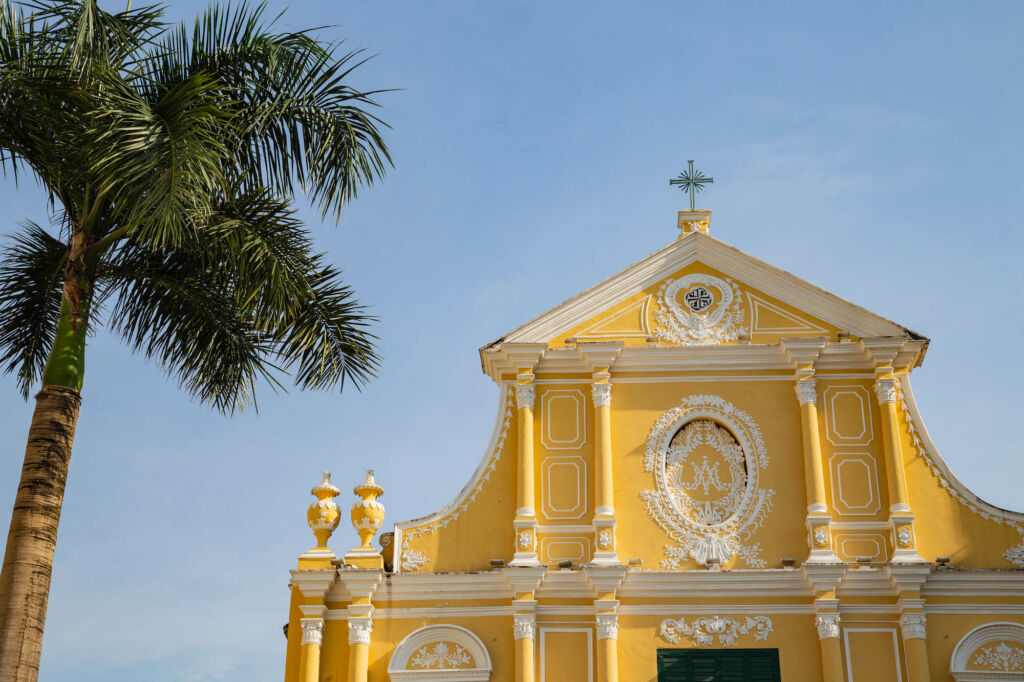 St. Dominic's Church – Side Trip
Three Dominican priests founded this church in 1587 when it was originally built of wood; its Chinese name "Pan Cheung Tong" literally means "made of wood". In the 1600s, it was rebuilt in brick but had to be rebuilt yet again in 1874 after it was destroyed by a serious fire. The church is related to the Brotherhood of Our Lady of the Rosary and is thus known as the Rosary Church. Its elegant yellow and white facade are perfectly complemented by green-shuttered windows.
St. Dominic's Church St. Dominic's Square, Macau, +853 2836 7706, www.macaotourism.gov.mo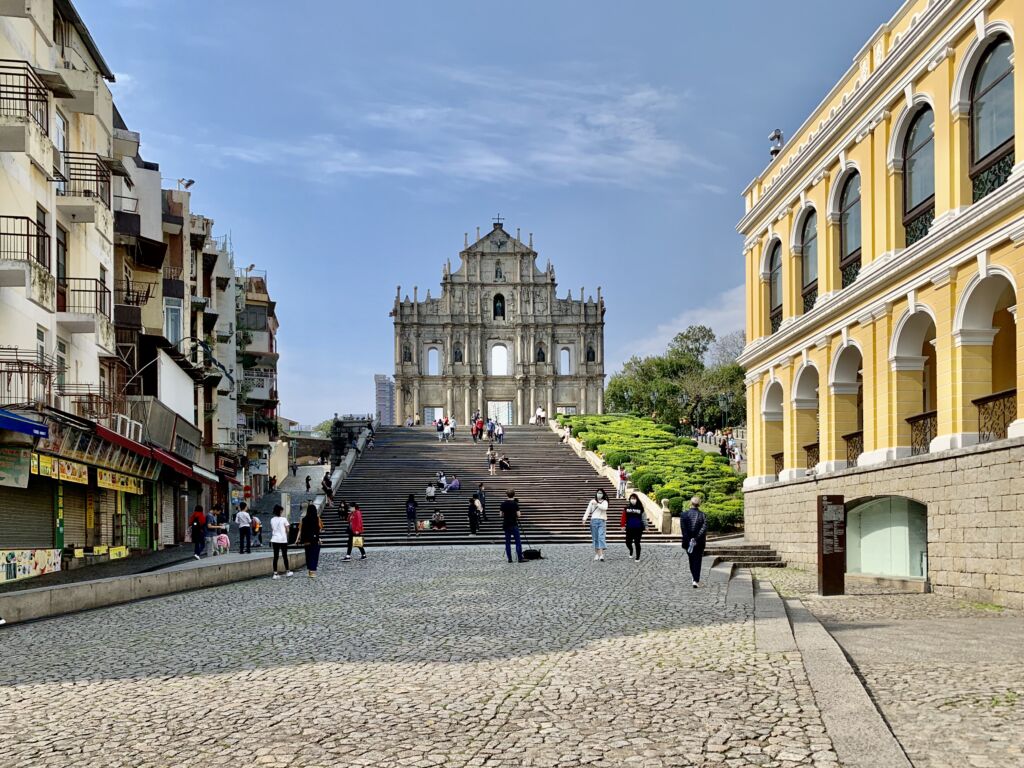 Ruins of St. Paul's
Macau's most recognized landmark of postcard fame, this facade has been compared to an altar standing in the middle of the city. It once fronted St. Paul's Church, which was first built in 1580 as the Church of Mater Dei. Prior, the Jesuits had founded St. Paul's College which opened as a religious institution in 1565. In 1594, it was elevated to the status of a college–the first of its kind in Asia. Back then, the Jesuits of Macau were key to promoting cultural exchange between China and the West.
A disastrous kitchen fire destroyed both the church and college on January 26, 1835, leaving but the stone facade standing above a flight of grand stone stairs. The carvings on the stone face, notably, are the excellent work of Japanese Christian exiles and local craftsmen.
Ruins of St Paul's Rua de Sao Paulo, Macau, www.macaotourism.gov.mo
Also read: Fascinating Facts About The Ruins Of St Paul's

Na Tcha Temple
Adjacent to the Ruins of St. Paul's, "Na Cha Temple" was first built in 1888 at a time of plague; Na Tcha served as a guardian god to protect the people against disease. Legend has it that the neighborhood god–a favorite character in children's fairytales–Na Tcha was born after a three-and-a-half-year pregnancy. A Taoist priest was said to have given him special powers, which he used to fight the Dragon King and protect his village. The presence of this small Chinese temple standing so close to the great Ruins of St. Paul's hints at multi-cultural tolerance and religious freedom in old Macau.
Na Tcha Temple No. 6 Calçada de S. Paulo, Macau, www.macaotourism.gov.mo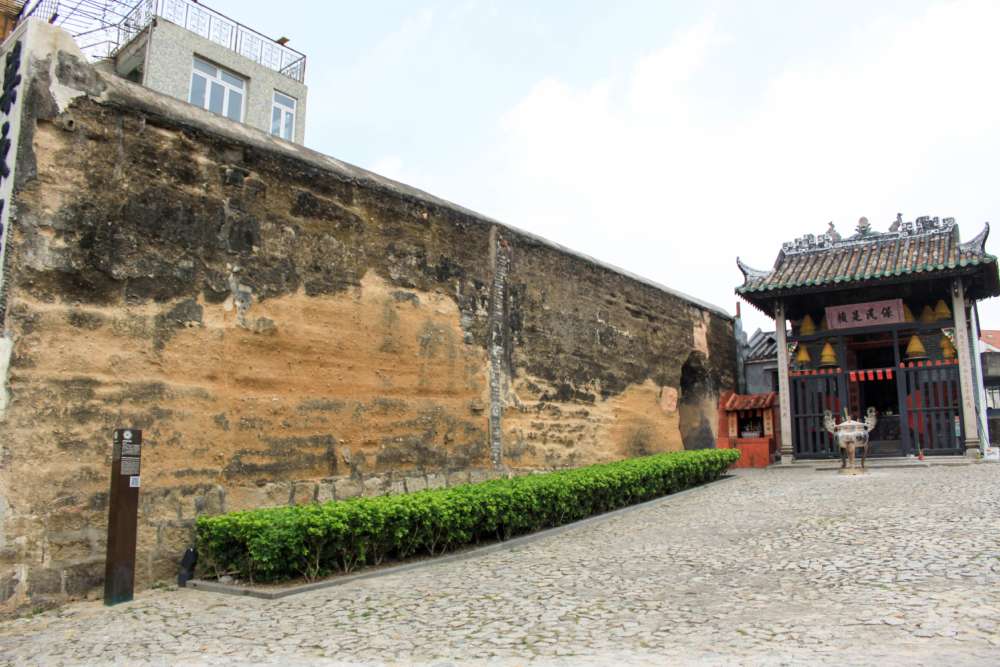 Section of the Old City Walls
Next to Na Tcha Temple is the remaining section of the old city walls, part of the city's defenses built as long ago as 1569. After the Portuguese defeated the Dutch in 1622, Ming officials in China allowed them to build permanent defensive walls to fortify the city. By 1632, the city wall and fortress in the north of the old city were completed. Old maps show that the north, east, and south of the city were well protected by these walls, as well as by fortresses built in strategic locations.
Section of the Old City Walls 5 Patio do Espinho, Macau, +853 8399 6699
Also read: The True Story Behind Macau's Walls

Mount Fortress – Side Trip
Adjacent to the Ruins of St. Paul's stands Mount Fortress, originally named St. Paul's Fortress. Its construction started in 1617 and finished in 1626, covering an area of 10,000 square meters. It was Macau's principal defense point equipped with cannons, barracks, wells, and ammunition. It was designed to withstand a siege for as long as two years! Today the sprawling grounds make for a pleasant and greenery filled stroll.
Mount Fortress and Macao Museum 112 Praceta Do Museu De Macau, +853 2835 7911, www.macaumuseum.gov.mo
Also read: Macau's Mount Fortress: The Vatican of the East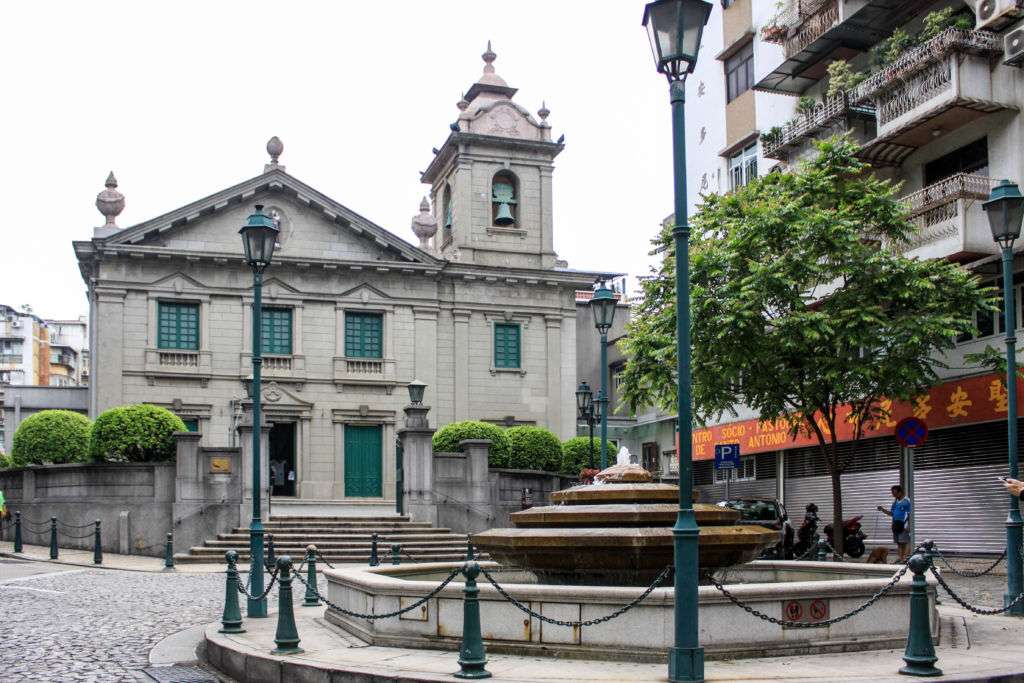 St. Anthony's Church – Side Trip
One of the three oldest churches in Macau, this landmark was originally built around 1558-1560 with bamboo and wood. It was used as a wedding venue by the Portuguese, and so observing Chinese locals called it "Fa Vong Tong" or "Church of Flowers". It was the earliest headquarters of the Jesuits in Macau, destroyed by a fire in 1874 like so many others and rebuilt in its present form in 1930. On September 22nd of every year, the date of the great fire, a special procession of St. Anthony's holy statues is held. Drop by if you're around!
St. Anthony's Church Santo António Square, Macau, www.macaotourism.gov.mo
Also read: 7 Unique Parishes in Macau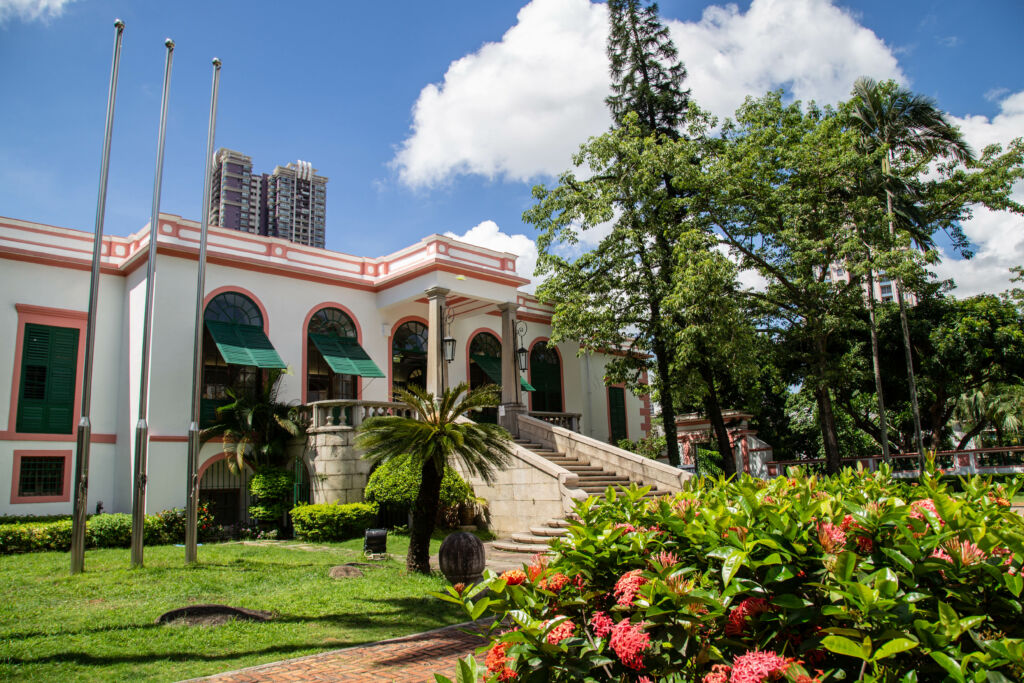 Casa Garden – Side Trip
In 1770, this house was built as what might have been the first luxury villa with a garden in Macau. It was the residence of a wealthy Portuguese merchant called Manuel Pereira, a Portuguese nobleman and financial consultant who founded home insurance in the territory. It was later leased to the British East India Company.
Casa Garden 13 Praça de Luís de Camões, Macau, +853 2828 6666, www.macaotourism.gov.mo
Also read: Casa Garden: Home for Counts, Merchants & the Orient Foundation

Protestant Cemetery – Side Trip
Next to Casa Garden, this cemetery was built in 1821 as the Cemetery for the East India Company–a British trading body. As non-Catholics, the British needed a burial place of their own and thus the need for a site such as this. Here you will find the Morrison Chapel in honor of Robert Morrison, a Protestant priest who translated the bible into Chinese.
Protestant Cemetery 17–29 Praça de Luis de Camões, Macau, www.macaotourism.gov.mo
Also read: Macau Old Protestant Cemetery: Where Great Minds Rest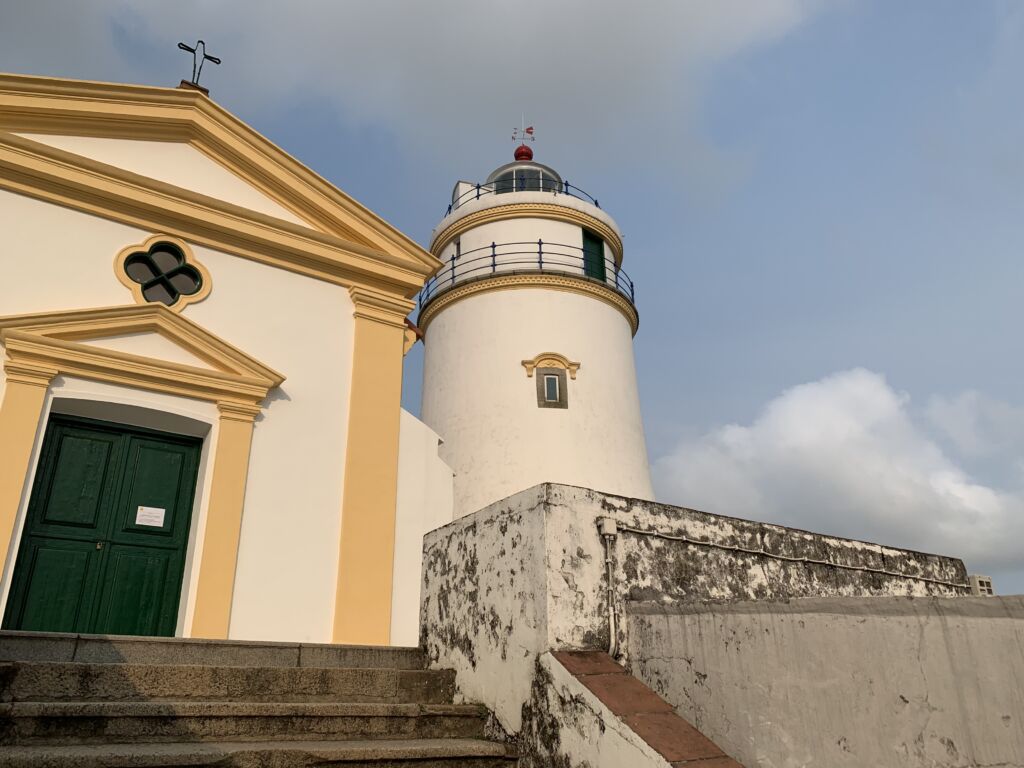 Guia Fortress, Chapel and Lighthouse
We end our walking tour at the Guia Fortress, Chapel and Lighthouse. Built between 1622 and 1638, the fort is situated at the highest natural ground area in Macau overlooking the whole peninsula at 94 meters or 308 feet above sea level. It was a restricted military facility until 1976; before that, it was only open to the public on August 5th for the feast of Our Lady of the Snow–Chung Yeung Festival–known as "tomb sweeping day" to the Chinese when they traditionally climb the hills to visit and clean their ancestors' graves.
Enjoy the great views from Guia Lighthouse–the first on the China coast completed in 1864. The first beacon of light was seen on September 24, 1865, faithfully serving Macau over the centuries. It also used to give a signal to warn of oncoming typhoons.
Guia Hill Guia Fortress, Rampa Da Guia, Macau, www.wh.mo
Also read: Guia Hill: An Urban UNESCO Heritage Spot & Hiking Haven
We've got enough sites packed for a whole two days here, and that's not even considering Taipa and Coloane yet! Have you done everything on our list already? How was your experience? Do you plan to do immerse yourself in Macau's UNESCO World Heritage sites at the Historic Centre of Macao? We hope you enjoy your time here!
---
Sources:
Macau History and Heritage by Moby Lau, Pacific Century Publishers Ltd 2008
The New Macau by Jennifer Welker, China-Link Publishing (Macau) 2005
Historic Centre of Macao 61-75, Avenida de Almeida Ribeiro, 7–9/F Circle Square, Macau, whc.unesco.org
Tags
Related Posts