The Ritz-Carlton Cafe brings to Macau the largest French-themed afternoon tea buffet in town! Think of French patisserie, savory delights…and forget about the diet plan. Today, our afternoon of indulgence begins with the unlimited oozy hot chocolate.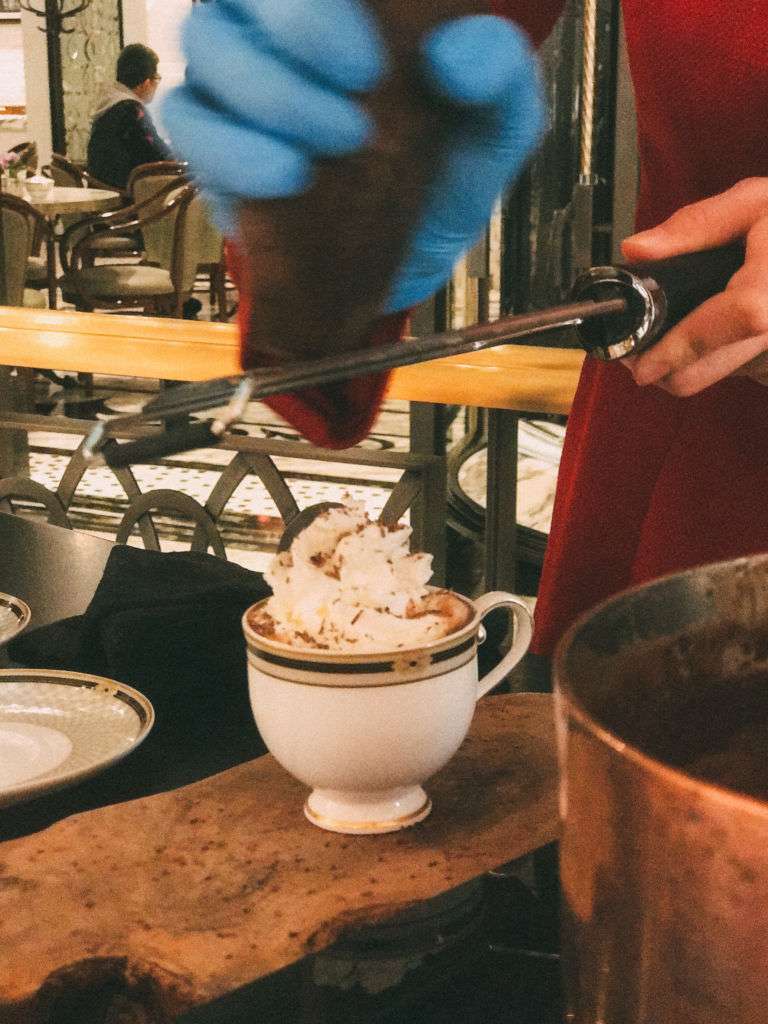 A staff member (we like to think of him as the chocolate wizard) boils down a smooth concoction of hot chocolate near the front of the house. The sight and smell of rich silky chocolate is definitely worth a stop. Finished with whipped cream and shaved chocolate, the drink is a mix of complex flavors and textures. Liquid and foamy, hot and cold—all coexist nicely together. You might think it would be too much to finish this cupful of heaven in one go, but worry not, it tastes good either hot or cold.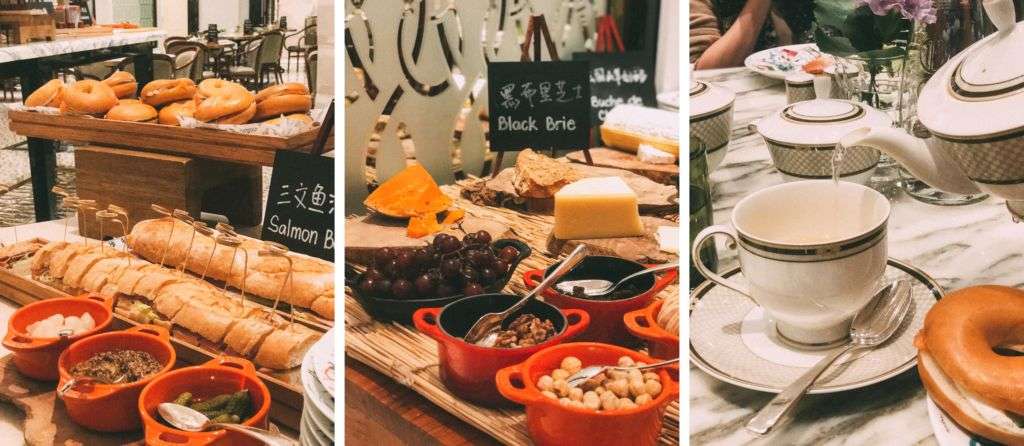 Next come the savory delights, which include bagels, baguettes, croissants and quiches all made in-house and fresh. A huge selection of condiments, fine cold cuts, and cheeses complement the baked goods. A good bagel is a rare find in Macau, so we naturally go for one with lox and cream cheese. And we haven't forgotten about the cheese plate. After a tea break, we are ready for the patisserie!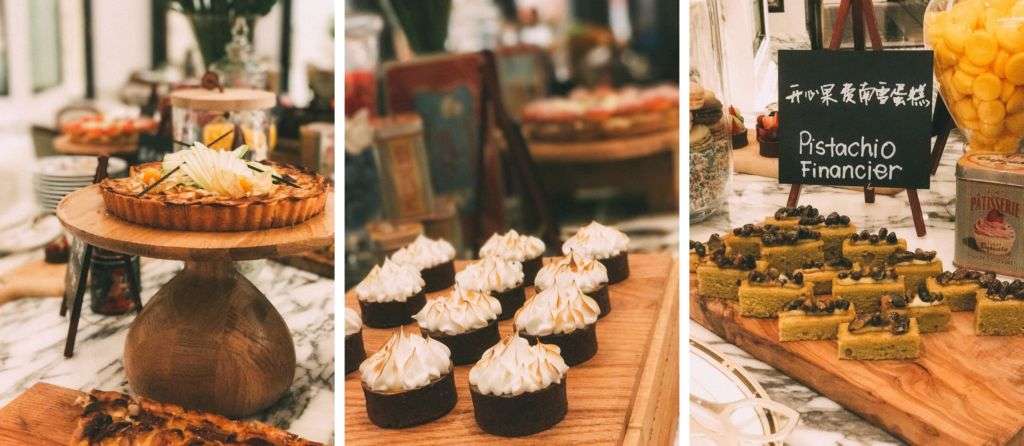 What the Ritz Carlton offers in terms of patisserie is honest and no fuss. Familiar names such as caneles, financiers, and lemon meringue tarts all take on their truest forms, not overly adorned and fancy. After all, it is the taste that matters. We think the lemon meringue tart is the show stopper, as its gentle acidity helped to offset the feast we just had. It was the perfect light ending note to our afternoon tea buffet.
The afternoon tea with classic French flavors is now available at the Ritz-Carlton Cafe from 3pm to 5:30pm Monday to Saturday, and 3:30pm to 5:30pm Sunday. MOP $218 per person. Add champagne for MOP $70.
The Ritz-Carlton Café Galaxy Macau, Cotai, +853 2888 0888,
www.galaxymacau.com/the-ritz-carlton-cafe
Tags
Related Posts