Looking for something more tart than ice cream, lower in fat yet, indulgently smooth and creamy? Here's our froyo list to keep your sweet tooth satisfied!
The Waltz
Head down to the heart of the older streets of Macau located away from the  Ruins of St. Paul's,  and find this lovely little dessert spot. The owner Ruby wants to promote a healthier alternative for the sweet tooth and she has designed a special menu where you can choose from a selection of original plain yogurts. They will create the perfect swirl for you with unique and creative toppings such as the cherry blossom jelly, violet Mediterranean sea salt with honeycomb crunch, and their most recent item—frozen yogurt with Okinawa wasabi salt! Do you dare try it?
The Waltz Yogurt GF 37 Rua Dos Ervanarios, Macau +853 6681 9881, www.facebook.com/TheWaltzFrozenYogurt
April Yogurt
Opened since April 2017 (hence their store name), April Yogurt serves homemade yogurt from family size, fruit yogurt bowls, yogurt bottles, yogurt cups, to yogurt drinks and more. We like their frozen yogurt swirl with fruit cuts, nut toppings and a dollop of rose jam. Blooms of this rich and succulent delight together with the tangy and creamy frozen yogurt is a match made in heaven. They also sell Korean sandwiches on the side for a quick grab and go snack.
April Yogurt 92C Estr. de Coelho do Amaral, Macau, +853 6522 4707, www.facebook.com/aprilyogurt8
** CLOSED**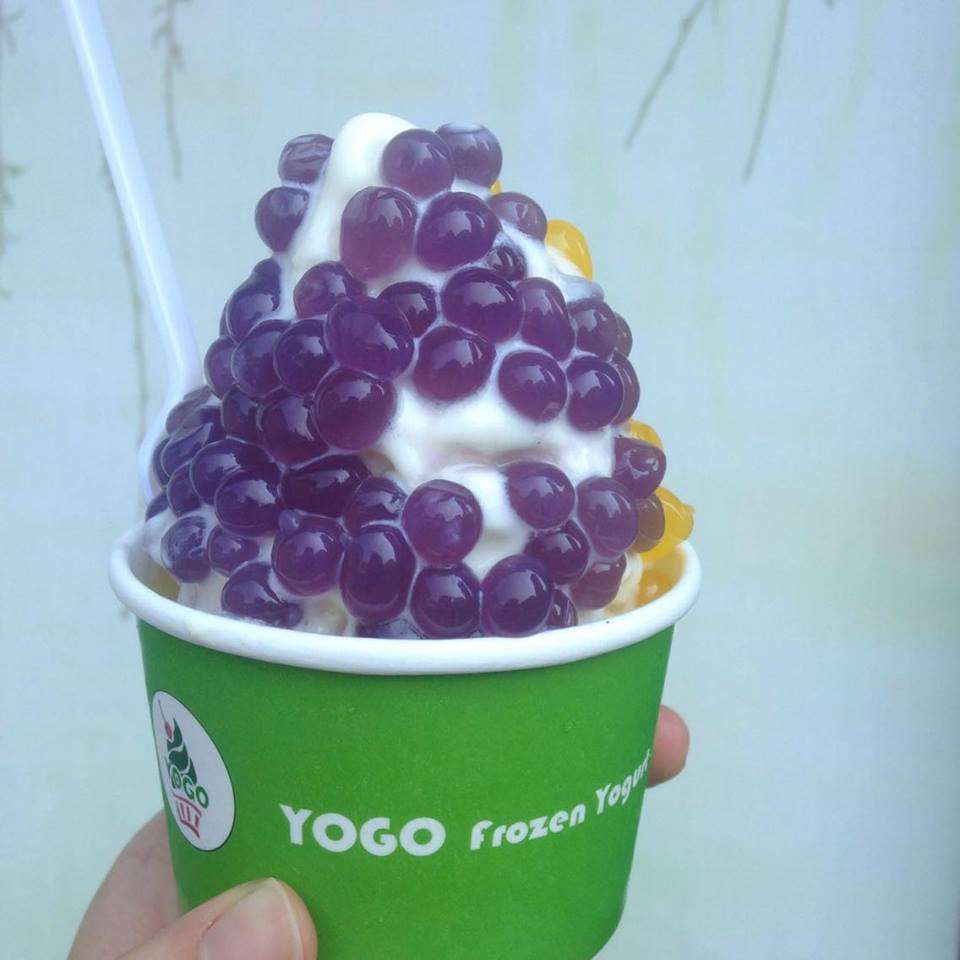 YOGO
Skip the store-bought ice cream in favor of a quick-fix of the many flavors to choose from at YOGO. They  feature three–five frozen yogurt flavors for the day but has more than over 20 flavors including original, strawberry, blueberry, peach, pineapple, kiwi, mango, banana, durian, cheesecake, matcha, red tea, honeydew, chocolate, caramel, sea salt, coffee, black sesame, purple sweet potato, red bean, honey, red wine, and more! And with YOGO's toppings, you can choose from fresh fruits, cereals, candies, jellies, nuts, cookies, chocolates, and our favorite—the popping boba. We love getting their matcha or red tea swirled in with the original topped with mango popping boba and nata de coco. We don't know if the frozen yogurt itself is addicting or toppings together is! We just absolutely love this yogurt on the go! 
YOGO GF-C Yee Cheong Garden, 22 Estrada de Cacilhas, Macau, +853 6392 6533, www.facebook.com/YOGO
Azucar
Azucar offers a wide assortment of desserts and savory menu items. But one of their frozen treats really captivated us. Charcoal has finally made its way into ice cream and the result is just as gothic as you imagine and possibly a little bit more alluring than expected. Their ice cream has a questionable flavor but we like how it is moody, a little bit spellbinding and kind of like the vampire of the ice-cream world. 
Azucar GF, 31D Nova Taipa Garden Building, 513–517 Rua de Seng Tou, Taipa, +853 2885 6789 www.facebook.com/azucarmacau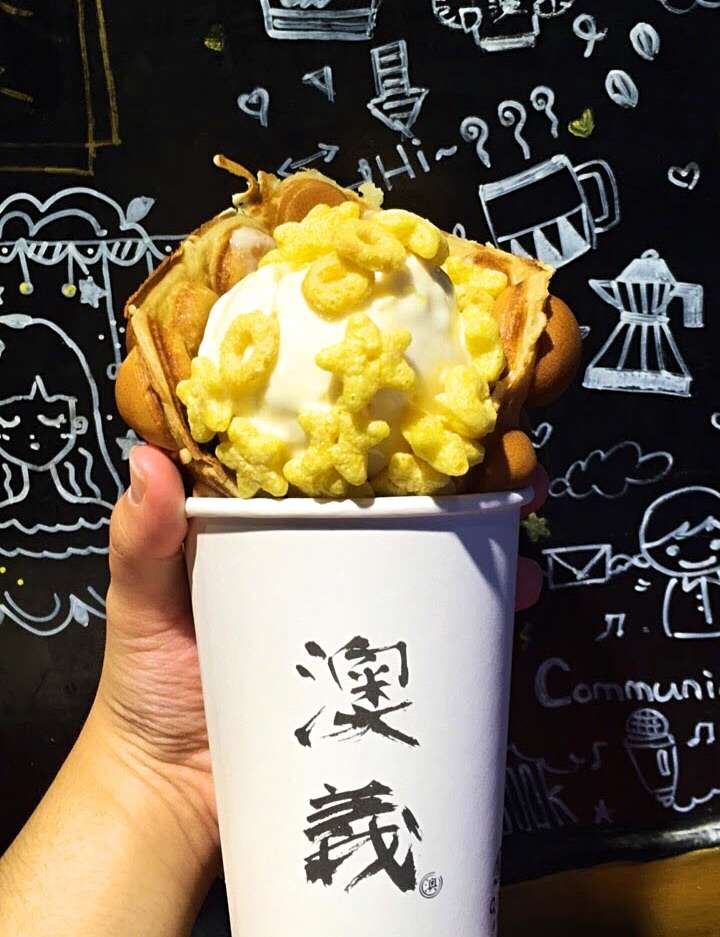 Macau Spirit
Keeping the Macau spirit, this shop sells a newer creation that merges a traditional snack with our favorite frozen yogurt treat. Ditching the good old waffle cone, their homemade yogurt ice cream gets kicked up by using egg waffles as its cone instead topped with an assortment of sweets customized to your liking. We like adding a few honey stars for that extra feel of childhood memories. The serving is surprisingly huge and it is best to share for two! Their menu is not limited only to egg waffles with yogurt—they also offer yogurt ice cream rolls fun to watch in the making, milk tea and coffee, and other savory snacks like cheese sausage rolls and wontons. 
Macau Spirit 70A R. do Alm. Costa Cabral, +853 6397 1388, www.facebook.com/macauspirit
Tags
Related Posts