Make the most of your time off with a laid-back dinner at MGM Macau, where Aux Beaux Arts has brought authentic culture and the heritage of French cooking to Macau. Their new menu includes a range of "A Partager" (meaning "to share" in French) platters that come in generous servings perfect for sharing with friends and family. Experience the flavors of traditional French classics while dining in an elegant ambiance evoking 1930s Paris.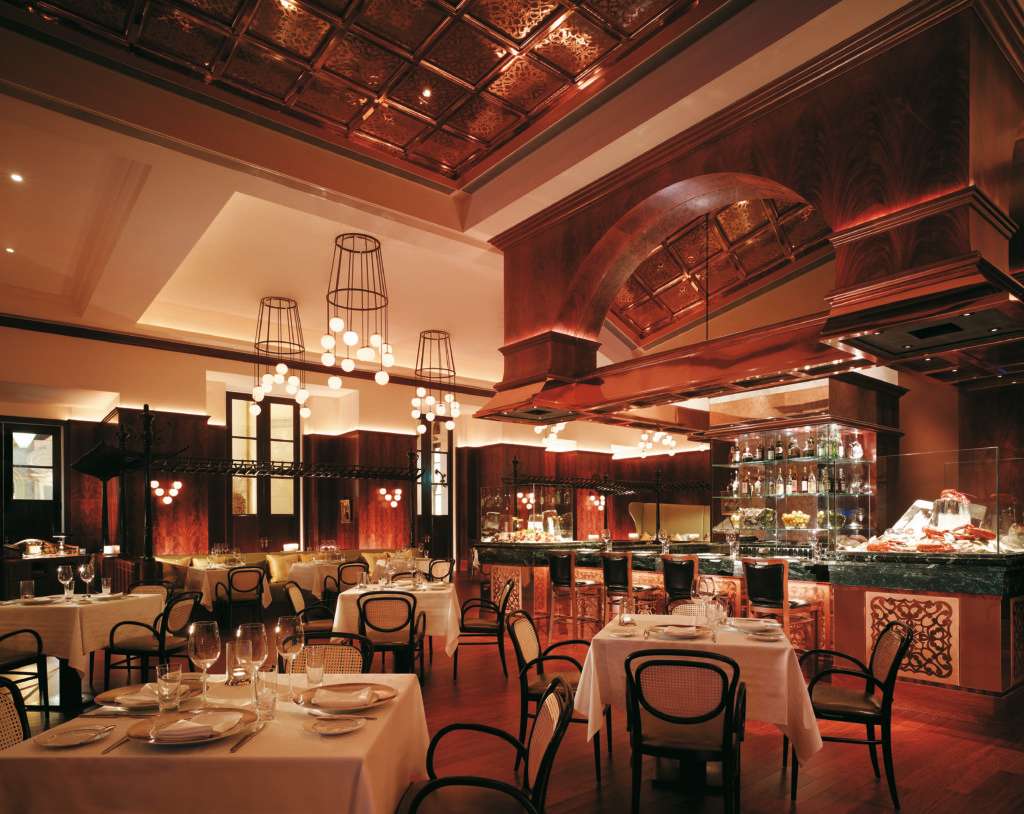 For hors-d'oeuvres (appetizers), we like their shrimp cocktail salad. Fresh and crunchy greens are tossed with a bold brandy cocktail sauce accompanied with rich avocado goodness (shown in above featured photo). And for those who appreciate the charms of finely chopped high-quality raw beef topped with raw egg, their signature steak tartar is an icon of French culinary creativity served with onions, capers, mustard and of course, furnished with their special secret sauce.
For plats principaux (main courses), we had their homemade truffle pasta served with a choice of either fresh Japanese scallops or Boston lobster topped with hazelnuts for that extra crunch and flavorful taste. Meat lovers, you'll enjoy their roasted French chicken breast slow-cooked for one hour before roasting in order to keep the fillet nice and moist, and served with button mushroom and porcini mushroom sauce. Or savor their braised beef short rib, the tenderness of the beef is achieved through the finest technique requiring two days of advance preparation and special seasoning. This is an authentic French gastronomic experience.
And finally for the main part of "A Partager", their assorted grill includes French lamb chops, beef, chicken breast, smoked ham and sausages from the US. A whole platter for the ultimate crowd-pleaser. Need we say more? And for the seafood fans, their seafood flambé consists of one Boston lobster, three Alaskan crab legs, four sea prawns, six mussels, and four scallops. Flamed with Croizet cognac at the table to delight guests while leaving an alluring fragrance on the seafood.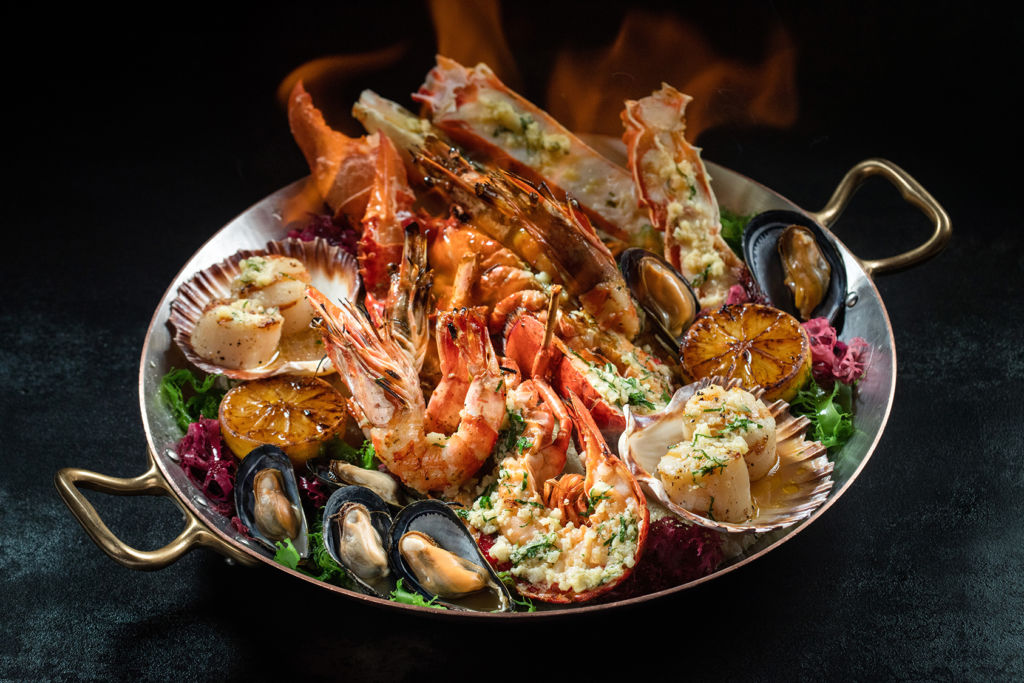 Don't worry if you're vegetarian, you can always ask for recommendations and attentive staff with good knowledge of the menu will make an effort to please you. Each dish is beautifully constructed, making it a great spot for romantic date nights or to sample a lavish meal with friends. Cherish the moment and don't forget to take photos of the magical surroundings! In addition to the sharing dishes, Aux Beaux Arts also offers a three-course "Le Diner" menu for MOP $350 (with additional 10% service charge) per person. Guests can select one appetizer, a main dish, and a dessert from the a-la-carte menu.
Aux Beaux Arts Grand Praça, MGM Macau, Avenida Dr. Sun Yat Sen, NAPE, +853 8802 2319, www.mgmmacau.com
Tags
Related Posts