Consider yourself lucky when you come across this hidden "Café Sab 8" with initials "SAB" representing sister owners, Sandra and Bela, alongside with the number 8 (pronounced "baat" in Cantonese) making "Sab 8" (sab-baat) translating the lucky number 18 in the Chinese culture. In hopes of preserving Macanese culture with a modern twist in the corners of the older streets of Macau, if you're looking for authentic Macanese food while in Macau, this café should be listed on your must-eat bucket list.
Located in Patio de Chon Sau in the heart of old Macau, if you're walking down from Ruins of St. Paul, look for a hidden stairway located next to 7 burger and Starbucks, and as you make your way down, you'll walk in between two Macau souvenir shops House of Beijo and Macanese Portuguese, you'll also and pass by What's Up tea-bar and, as you walk straight and see statues of red men, a couple of monkeys and zebras leading you into a passage filled with lanterns, you'll find Café Sab 8.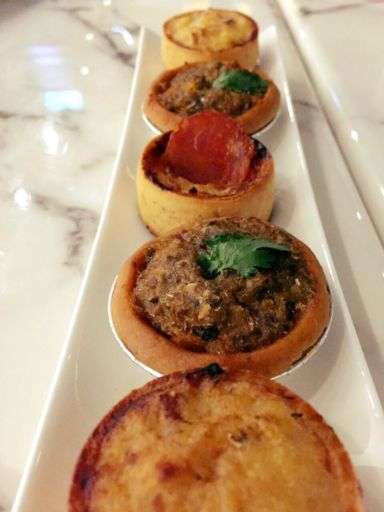 As you settled down in their café with marble polished tables and silver seatings, a must try on their menu is the unique Balcahau (salted cod fish) tart MOP $18, spicy sardine tart MOP $18– made with homemade chili–and Samosa, a fried snack triangular in shape with a savory filling (spicy sardines/curry pork) for appetizers. For your mains, try their traditional Minchi, an authentic Macanese dish made with minced pork and diced potatoes relished with soy sauce. It may sound like a simple choice, but it has been one of my favorite all time Macanese dishes and it is simply delicious. As you wait for your food, you get to enjoy and appreciate portrait drawings and sketches by Macanese artist, Aquino da Silva, spread around the café's walls.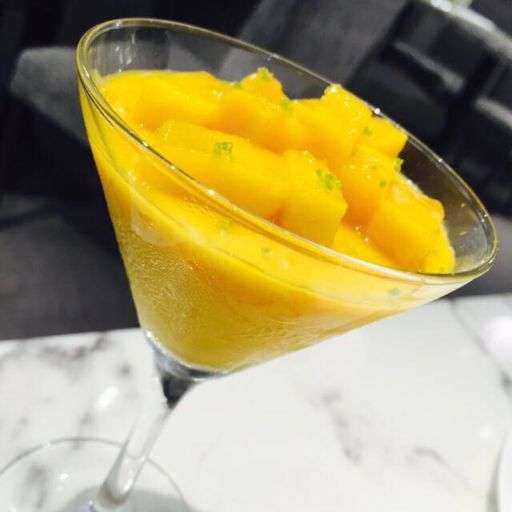 For dessert, you should also brighten up your day with their perfect summer tropical treats such as Sandra's new Mango pudding MOP $30 that is super fresh with zesty bits that make it extra special and Orange Roll MOP $28 made with fresh orange juice that is super moist and vibrant throughout every bite. The dining lovely space is open daily 12pm to 7pm except Thursdays.
Read our interview with Sandra Barros as she reveals why this Cafe Sab 8 is a Macanese shop unlike any other.
Cafe Sab 8 Patio de Chon Sau, No. 10, R/C A, +853 2835 8191
Tags
Related Posts