As the name of their hotel suggests, Sheraton Grand Macao takes things to a grand level. The latest grand addition takes the form of exciting updates and new dishes at their amazing Sunday brunch, which has now become so amazing that they have now renamed it The Great Big Bene Sunday Brunch. Yes, Sundays at Bene are now bigger, brighter and better than ever. Created and prepared by Executive Sous Chef Luca Pecorari and his team, this is one brunch menu not to miss out on. 
We strongly recommend starting this experience around noon, when the brunch starts. If you think three hours is too much to dedicate to food then you certainly haven't experienced a regular Italian meal and you haven't been to Bene yet. The selection and options here are beyond impressive. We started with some prosciutto di parma, tuna carpaccio and eggs benedict with sautéed mushrooms, parma ham, black truffle and parmigiana hollandaise. The latter is a new addition to Bene's Sunday feast. An Italian twist on a brunch classic, we expect this to stay on the menu for long years to come – that's how good it is. The creamy egg yolk and fragrant earthy black truffle, both being scrumptious by themselves, create a higher level of delicacy when married together.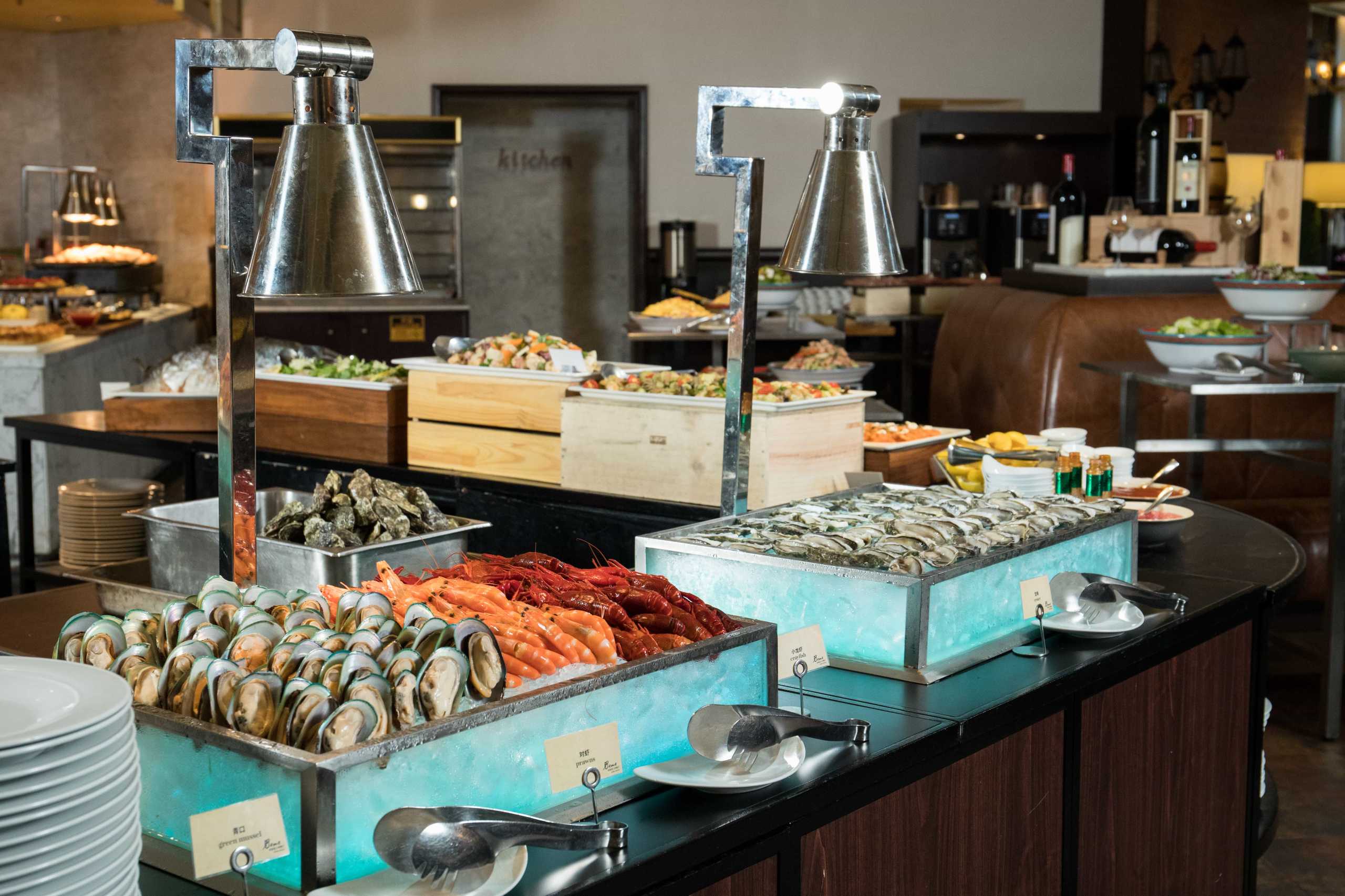 Close to the carpaccio buffet is the seafood area. With the amount of fresh seafood on ice Bene has to offer, their newly introduced addition of free flow beverages comes truly handy, because oysters without sparkling wine is practically a crime. At the seafood corner oysters get shucked right in front of you, and the prosecco area is not far off. If you are a big fan of lobsters, definitely give Bene's Boston crustaceans a try, as Chef Luca's team knows exactly how to cook an incredibly tender lobster meat to heavenly perfection. 
As well as the food stations and buffet counters, the servers also deliver hot dishes to guests as part of the experience. You can get freshly cooked seafood linguine, braised beef in red wine, chicken cacciatora – we simply lost count. While there is a big variety of hot dishes one you cannot miss is Bene's pasta. We loved the spaghetti aglio olio – simple fresh spaghetti with humble ingredients cooked to perfection. The New Zealand lamb chops, complimented with herbs and accompanied with grilled veggies, is not to be missed either.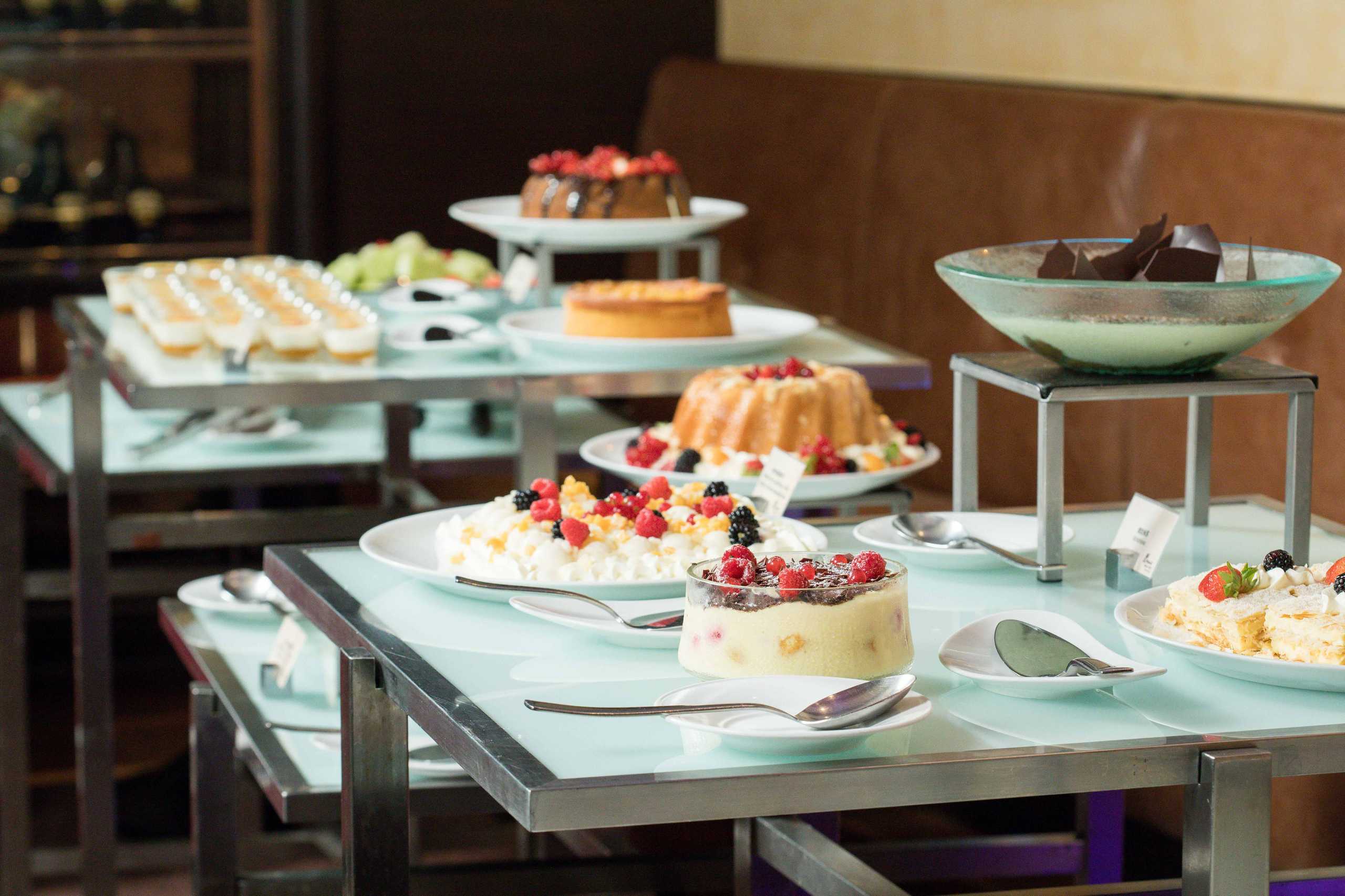 They also have a "Sweet Escape" room, which should really be called a "Sweet trap" – once you enter there is no escape and absolutely no chance to reach your table without grabbing at least three or four sweet items on the plate. Ignore your diet for a day and dive into the world of Italian dulces. As the name suggests, this is, in fact, a separate room dedicated exclusively to desserts and juices. Although the temptation to lock ourselves in the room and forget the world was hard to resist, we managed to get away with trying tiramisu, pannacotta, and limoncello ricotta cake. No matter how many times you make tiramisu at home and how many recipes you experiment with, the Italians somehow always do it better. Maybe it's a national secret. The limoncello and ricotta cake was as delicious as it gets too – soft sponge with the delicate taste of lemon.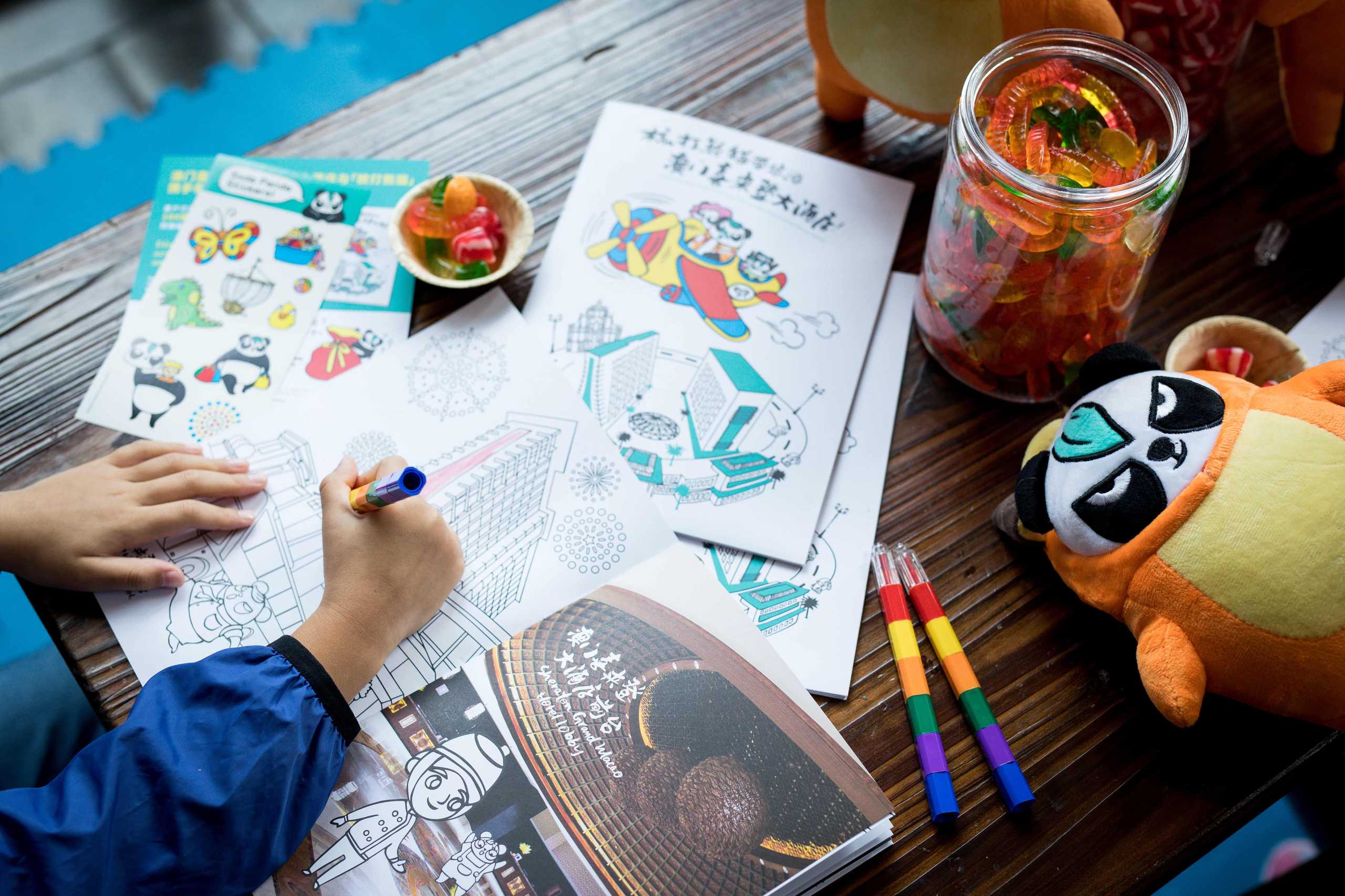 While it might sound like this is a paradise for sybarites with unlimited delicacies, free-flowing wine and Aperol Spritz, Bene also offers a great deal of entertainment for younger guests to pass the time while mummy and daddy are indulging. There are coloring books, stuffed toys, balloon creatures and a face-painting station in the kids' corner to keep the little ones entertained.  
The Great Bene Big Sunday Brunch is just too great and big to be able to describe all the variety on offer here. With the new updates and the old splendor, this Italian trattoria has proven it will be a perfect brunch destination for a long time to come – whether it be with a family, group of friends or a couple. You won't feel lonely if you come solo as well, as the atmosphere of the restaurant is nice and friendly (and you might just be too busy enjoying all that yummy food to notice anyway). Of course, don't leave without giving compliments to the chef. Trust us, it will brighten his day.
When: 12:00pm—3:00pm, every Sunday
Where: Bene, Sheraton Grand Hotel Macao, Estrada do Istmo. s/n, Cotai
How much: MOP $478 (adult) including free-flowing beverages, MOP $100 (children aged 6—12)
For reservations or inquiries, please call +853 8113 1200 or email them
For more details, please visit www.benemacao.com or follow Bene's Facebook page
Brought to you in partnership with Sheraton Grand Macao Hotel, Cotai Central
Tags
Related Posts