Find yourself in a fairytale scene set in France, as you step inside The Ritz-Carlton Café so charmingly decorated with mirrors, marbles, and tiles that evokes a French brasserie setting. And it doesn't stop there, with a delightful sight of French bread, pastries, and wine on display before you begin eating! We were honored to be invited to try some of their newly added a-la-carte dishes on the menu, and we are excited to share them with you—read on to find out how the fascinating café earned its recommendation from Michelin.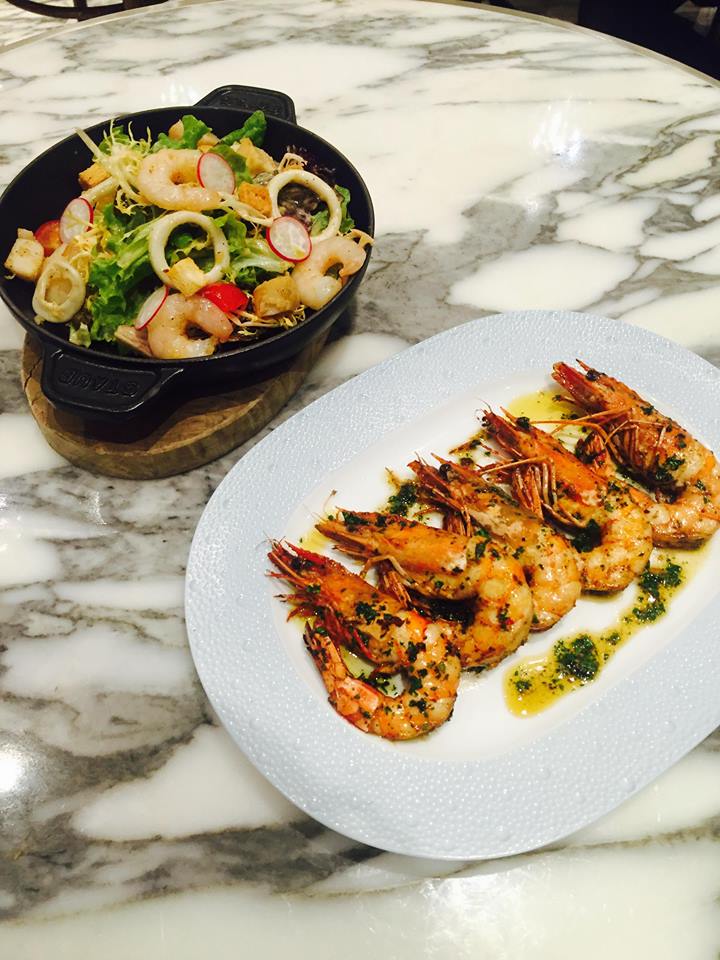 We were greeted with juicy Pacific Prawn for starters. Five jumbo prawns seared in Pernod liquor and garlic butter accompanied with an orange and fennel salad on the side. We also sampled a seafood salad served on a mini braising pan. Both are different in many ways with the Pacific prawn standing out more for its garlic buttery herb sauce that adds a kick to its flavor and the salad, on the other hand, is a perfect partner to tone down the aftertaste from the savory appetizer. We personally love shrimp and having it in both dishes simply made our day and most certainly yours as well if you are a seafood lover.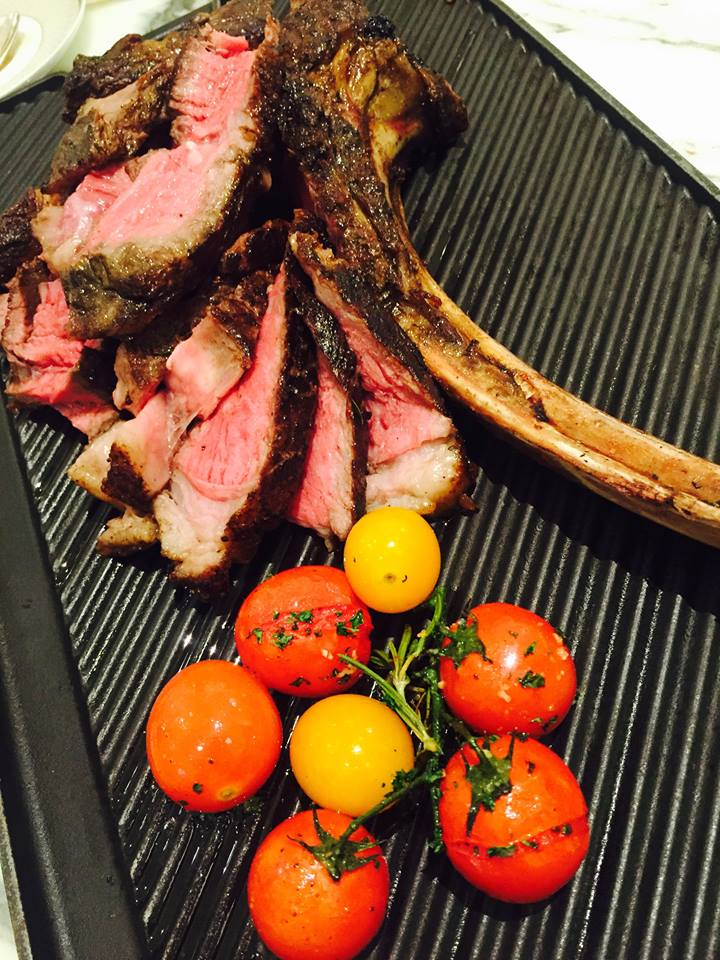 We then moved on to most awaited part, the main course. Laid before us was a beautiful 1.2 kg grilled Angus Tomahawk marbled cut of the steak cooked with its bone for the extra flavor, having its doneness to a perfect medium rare with a warm red center showing as our server gracefully sliced the masterpiece for us to share. It has five enhancements along on the side for choice; peppercorn, béarnaise, Thai sauce mix and red wine, we recommend the peppercorn for its creamy gravy resemblance that leaves a hint of spice in your taste buds and the béarnaise sauce, a white wine butter sauce based mixed in with herbs that adds a great flavor to your steak.
Another interesting item on the new menu is a skate fish's wing in black butter with capers baked and garnished with croutons on top. The fish itself has a slightly salty flavor but taken with a side of ratatouille is a perfect balance. For sides, we really love their version of mac and cheese, having mozzarella cheese a lighter option instead of the traditional cheddar as its base with cream tossed with macaroni pasta. Find the child in yourself craving for more of this delightful dish.
And what would a French restaurant be without its desserts?! How about a crepe-making station with service before your very eyes. Our server heated the pan with butter as a start, before adding the remaining citrus ingredients and liquor before combining the pancakes altogether. The fragrance of this Crepe Suzette is so mouthwatering that you just can't wait to devour it all in one sitting! And, you won't be disappointed, this sweet course leaves no sugar nor even a trace of alcohol—it's a wonder how all those ingredients mixed together to create a big bang of beautiful taste.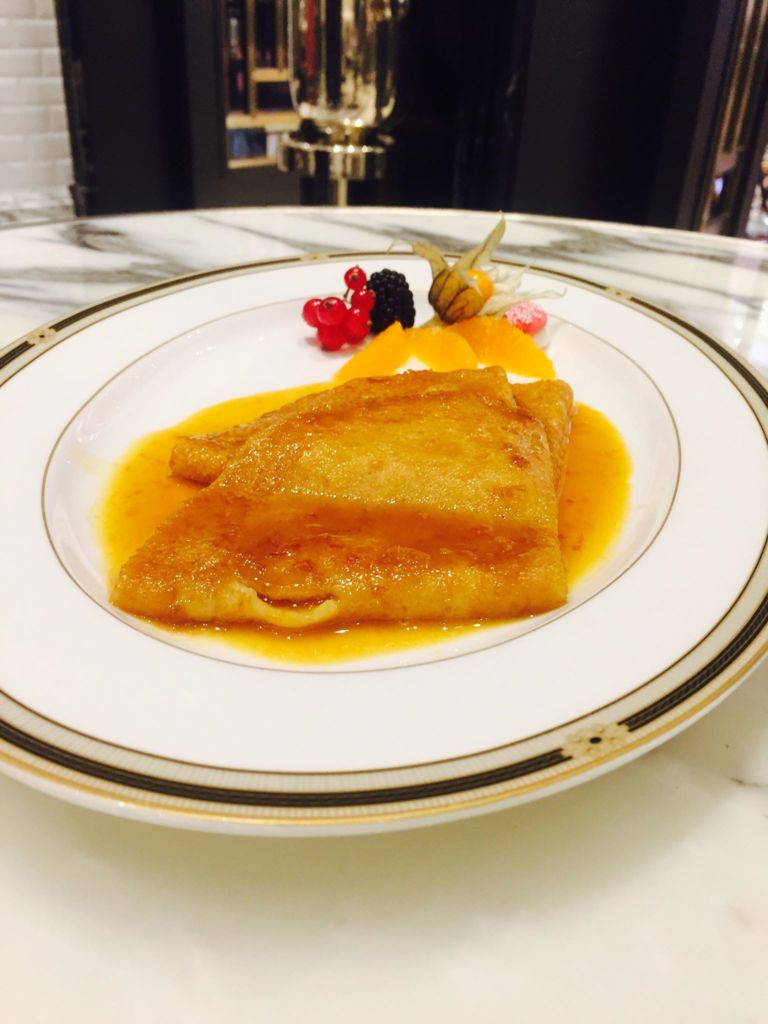 The Ritz-Carlton Café The Ritz-Carlton, Galaxy Macau, Estrada da Baía de Nossa Senhora da Esperança, Cotai, +853 8886 6712 or email [email protected], www.galaxymacau.com/the-ritz-carlton-cafe
Tags
Related Posts