Celebrate St. Patrick's Day at either The Roadhouse Macau or Duffy's or both! Raise a pint or two with The Roadhouse Macau family and don't forget to get dressed in green this March 16. From 9:00pm onwards, Doble Dorias rocks the stage with popular Irish rock band tunes from U2, The Cranberries, Thin Lizzy and Gary Moore. This will be a night and a line-up to remember!
The Roadhouse Macau will be giving out gifts for people, including 10 free Irish cooler bags for those who are best dressed and covered in green. They will give away two bags every hour from 8:00pm to 10:00pm and four bags at 11:00pm. The night will also have a balloon drop, complimentary dinners for two, three bottles of Jameson, cash vouchers, free drinks and huge discount cards. As if this wasn't enough, the Italy vs. France and Ireland vs. Wales rugby tournaments will be screened. Also, get to The Roadhouse Macau between 5:00pm and 8:00pm, buy a drink and get one free! This applies to standard spirits, bottled beers, draft beers and house red and white wine by the glass.
At Duffy's, there will be different activities to celebrate this once-a-year event! The night starts with a live acoustic session with local musician, Beto followed by a great night with lots of giveaways and drinks. Only on St. Paddy's Day, their special Jameson cocktail–Jameson Ginger & Lime–will be going for only MOP $55! There will also be free Irish flag shots on the hour, every hour from 8:00pm–11:00pm!
Both spots will have an all night long promotion for Heineken, where if you buy one beer, you get another one for free. See you at Duffy's and The Roadhouse Macau this St. Paddy's Day! Sláinte!
When: Saturday, 5:00pm–2:00am, March 16, 2019
The Roadhouse: 8:30pm – Six Nations Rugby tournament (Italy vs. France)
10:45pm – Six Nations Rugby tournament (Ireland vs. Wales)
5:00pm–8:00pm – Happy Hour (buy 1 get 1 on several drinks)
Duffy's: 9:00pm–onwards – Live acoustic session by Beto
8:00pm–11:00pm: Free Irish flag shots on the hour, every hour
Where: The Roadhouse Macau E-G016-G019 Broadway Food Street, Broadway Macau, Avenida Marginal Flor de Lotus, Cotai
Duffy's Irish Pub Broadway Food Street, Avenida Marginal, Flor de Lotus, Broadway Macau, Cotai
How much: The Roadhouse Macau – Free admission
Duffy's – Free admission, with special Jameson cocktail "Jameson Ginger & Lime" – MOP $55
For more information check Duffy's Facebook event here and The Roadhouse's here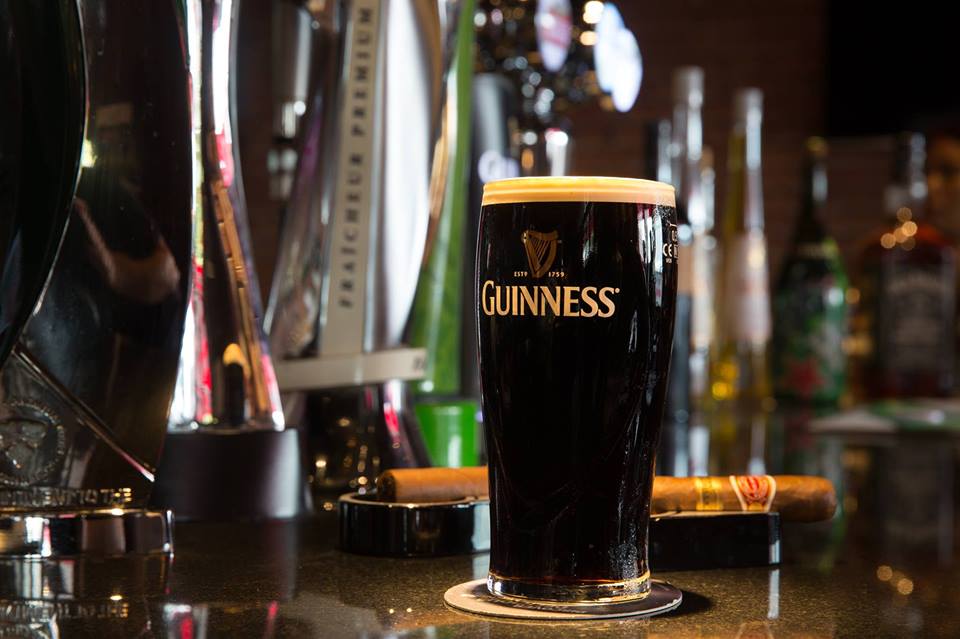 Share
Tags