MGM is delighting the local food scene with exquisite traditional sushi crafted by the renowned Michelin starred sushi master Hiroyuki Sato, now the chef-owner of sushi restaurant Hakkoku in Tokyo. The master and his culinary team will offer diners the most authentic Edomae sushi at Rossio's sushi pop-up of MGM MACAU, for a very limited period from July 5 to September 29, 2019.
Previously known as the chef of a Michelin 1-star sushi restaurant Sushi Tokami, which has been recognized as one of the best sushi restaurants in Japan, Hiroyuki Sato has helped the restaurant to reach 1-Michelin star in just half a year, and has successfully secured the Michelin honor during his tenure. Later on, Sato created his own vision of the Japanese delicacy at Hakkoku, one of the most anticipated new sushi restaurants in the heart of Ginza, Tokyo that only serves very exclusive numbers of diners every night.
Lauded as a culinary innovator with great respect to tradition, rice is always at the heart of Sato's sushi. He mixes the Shari, the sushi rice, with his trademark Akazu seasoning composed of two different red vinegars, so that every grain is coated a ruby shine that offers umami of with sourness, saltiness and a mellow aftertaste. This unique rice always takes the center stage and pressed with the right temperature to pair perfectly with the finest seafood on top – thanks to the chef's determination of sourcing the finest seafood at Toyosu Fish Market in Tokyo everyday by himself – delivering the most traditional flavor of Edomae sushi. With Sato's utmost attention to detail, each piece of Nigiri pressed and served by him is truly an expression of his sushi perfection.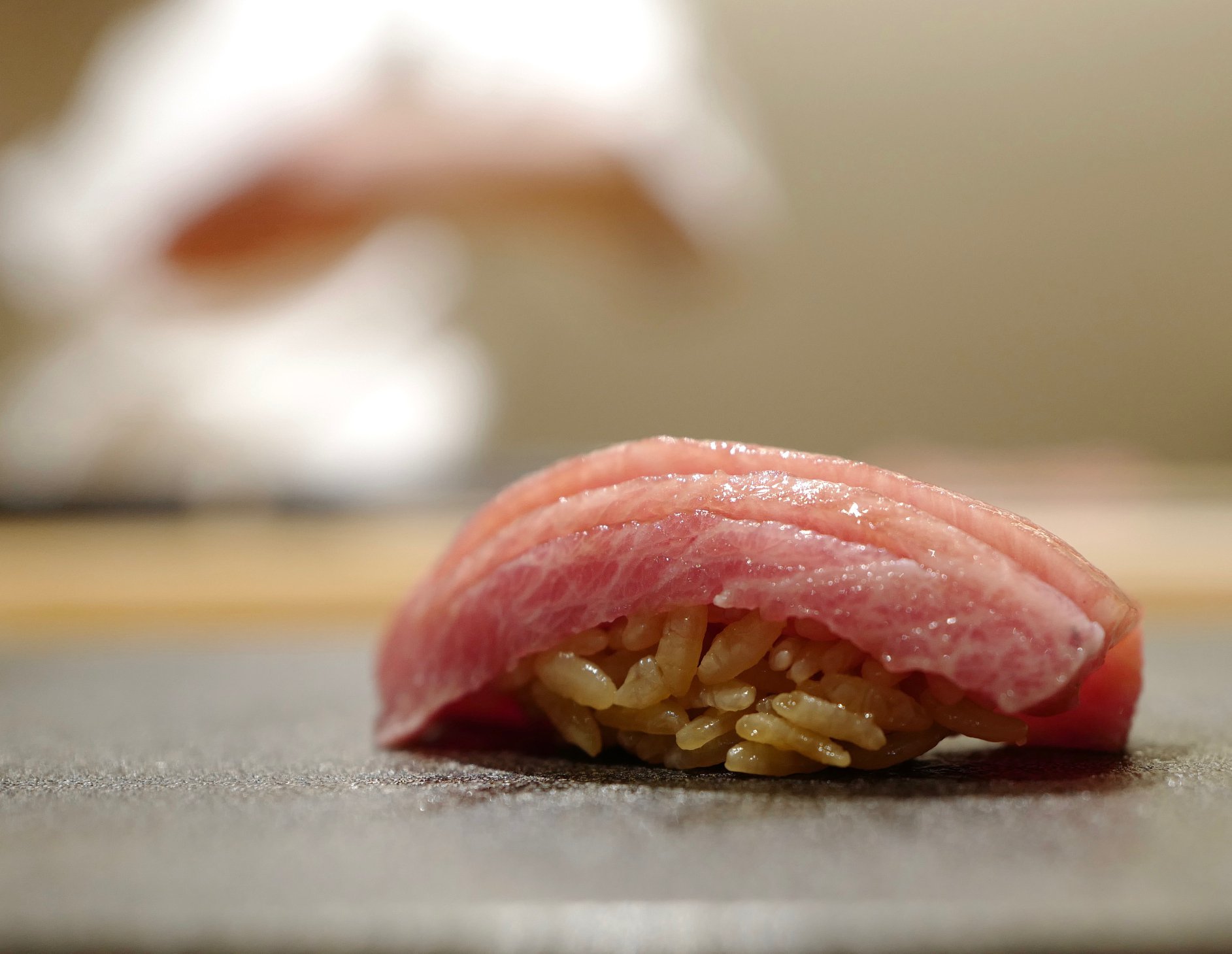 This limited-time culinary residence offers a premium Japanese style dining experience, serving in Omakase or in a-la-carte style with the most seasonal ingredients freshly arrive to Macau every two days from Toyosu Fish Market. The pop-up will be staffed by five skilled Japanese chefs from Sato's restaurant in Tokyo. Omakase is offered in courses of seven-piece, 10-piece and 13-piece of sushi,
When: 11:00am–1:00am, Tuesdays–Sundays, July 5–September 29, 2019
Where: Rossio, MGM Macau, Avenida Dr. Sun Yat Sen, NAPE, Macau
How much: Starting at MOP $688
For more information and reservations, call +853 8802 2372 or check the event's website
Tags
Related Posts