The rich, earthy flavors of white and black truffles will feature on two specially crafted, limited edition menus at The Manor at The St. Regis Macao during November and December. The Manor's culinary artisans have created a range of specially designed dishes featuring highly sought-after white truffles imported from the mountainous northwestern Piedmont region and black truffles from the central mountainous Umbria region of Italy.
The "Captivated by Nature" theme in November features special dishes including a Daniel Sorlut oyster with Baikal caviar, pumpkin and white truffle soup, Glacier 51 toothfish and a white chocolate truffle crème brûlée. In December, a new menu will focus on black truffle and feature specialty dishes including the luxurious Hokkaido scallop, Rémi Ramon yellow Spring chicken "in half-mourning", and a unique black truffle chocolate mille-feuille.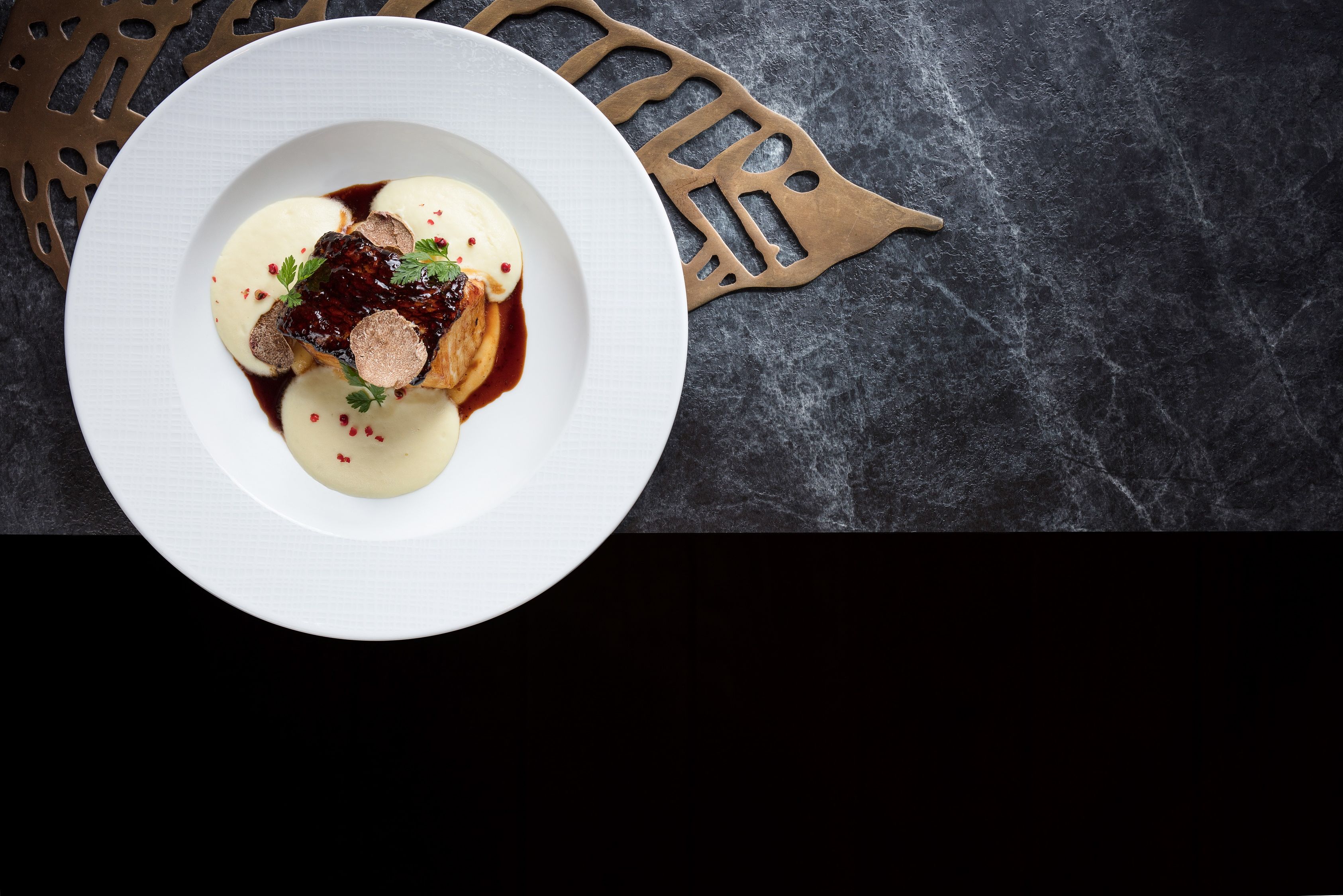 Optional paired beverage packages feature the finest French champagnes and a range of wines from some of the best wine-growing regions of the world, all designed specifically to bring out the best of the decadent flavor of the rare truffles in the dishes. Truffles are some of the rarest and most expensive foods in the world. White truffles are only available for a few months each year in Autumn and only grow in the forests of northwestern Italy near the border with France.
Black truffles grow in several countries across the world, but the most sought-after varieties are only found in the mountainous regions of central and northern Italy, including the ones on offer during this special promotion in December. They grow underground attached to tree roots and are 'unearthed' by specially trained truffle dogs that use their heightened sense of smell to find them.
When: The White Truffle Season – November 1–30, 2018; The Black Truffle Season – December 1–31, 2018
Where: The Manor at The St. Regis Macao, 1F, The St. Regis Macao, Estrada Do Istmo, S/N, Cotai
How much: White Truffle Season: Dishes from MOP $198; Set dinner, MOP $1,288 per person; Selected wine pairing at MOP $300; Extra freshly shaved white truffles at MOP $128 (about three grams)
Black Truffle season: Dishes from MOP $168; Set dinner, MOP $688 per person; Selected wine pairing at MOP $200; premium wine pairing at MOP $998; Extra freshly shaved black truffles at MOP $88 (about 3 grams)
Tags
Related Posts