Celebrating the festive season and Christmas brunch at these beloved Hong Kong restaurants is the perfect solution for a hassle-free and enjoyable dining experience with the whole family. Just get booking and get everyone ready! (Now, you'll have more time to put that eye concealer properly on top of your makeup routine for the holiday mums. Ssshhhh!)
Buenos Aires Polo Club
(Featured image)
A meat lover's paradise, the Argentine steakhouse is the perfect setting for Christmas celebrations. With a festive brunch on Christmas day, indulge in heaping proportions of a towering seafood station and a show-stopping prime rib among other delights. This is one festive outing that everyone will love! As they say at the restaurant, come for the steak and stay for the desserts. Brunch is $398 per person +10% service charge. Drinks programmes complete the experience and start from $188 with fresh juices, coffee and tea, ranging to include Bollinger Champagne, club cocktails, house wines and beers at $588. Signature cocktails such as the Polo Marì and their delicious Earl Grey are available a la carte.
Buenos Aires Polo Club 7th Floor LKF Tower, 33 Wyndham Street, Central, Hong Kong, +852 2321 8681, www.bapoloclub.com

Beef and Liberty
Everybody loves burgers! And, Beef & Liberty is sticking with what they do best and for the festive season, you can indulge in a special Christmas hamburger. The Sweet Baby Cheesus is available from November 28 to December 31. Made up of a juicy beef patty, melted brie, stilton cheese, caramelized onions, house pickles and sweet cranberry sauce, it is available for only HKD $138. A Christmas set menu is also available throughout December. A delicious four-course meal for only HKD $328 per person. You know where to book your team Christmas party!
Beef & Liberty 23 Wing Fung Street, Wan Chai, +852 2811 3009
3F California Tower, 30–32 D'Aguilar Street, Central, Hong Kong, +852 2450 5778 G04
GF, 23 Carmel Road Stanley Plaza, Stanley, Hong Kong, +852 256 32798
www.beef-liberty.com/hk, www.facebook.com/BeefandLibertyHK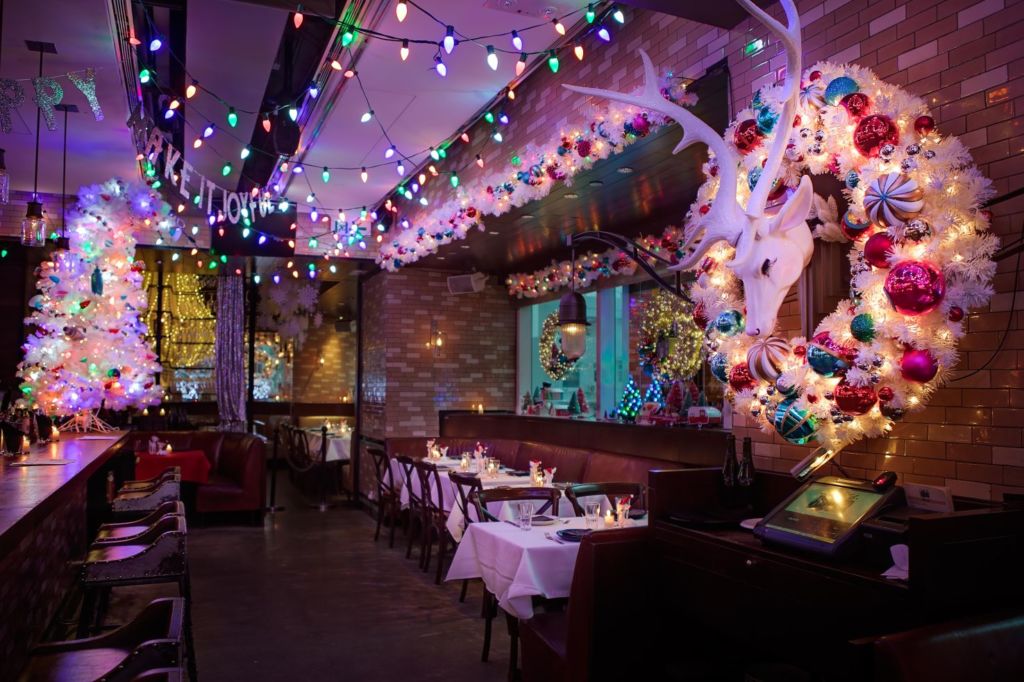 Lily and Bloom
A dining favorite for American classic dishes with a contemporary twist, you can never go wrong at Lily & Bloom this holiday season. A Christmas brunch menu served on December 23 to 26 only at HKD $650 plus 10% per guest. It's a memorable meal that includes salad, charcuterie, cheese, seafood, carving station bar, choice of mains and also includes complimentary free-flow cocktails, coffee, tea or fresh pressed juice. Take the little ones to the Kids Corner for quality family time.
Lily & Bloom 5–6F, LKF Tower, 33 Wyndham Street, Central, Hong Kong, +852 2810 6166
www.buzzconcepts.com, www.facebook.com/LilyandBloom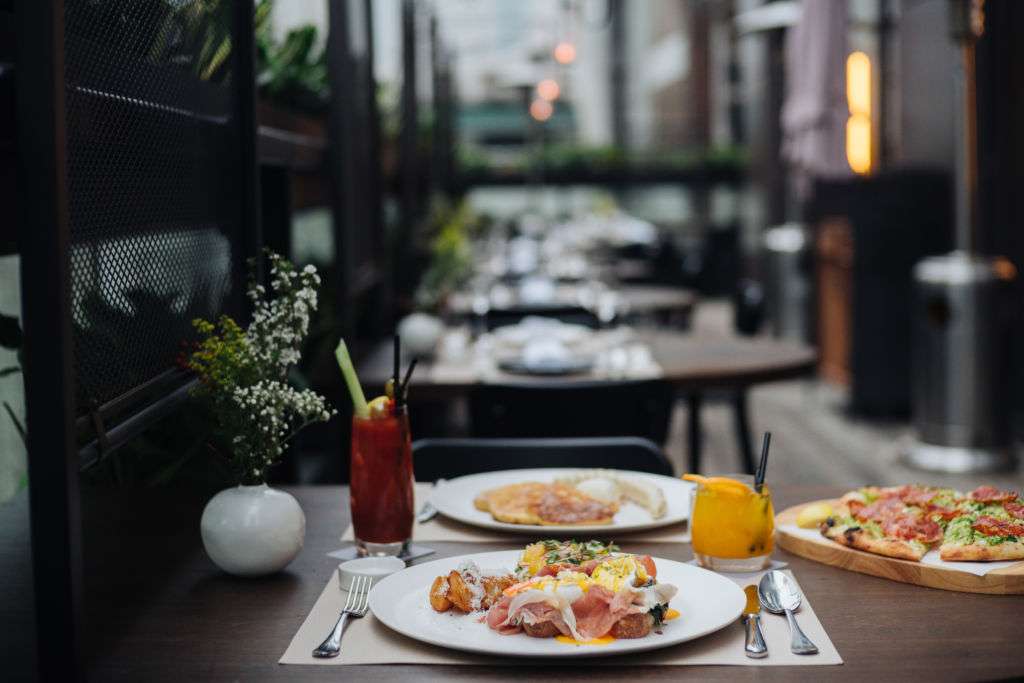 Mercato
This holiday season is all about sharing and the perfect place to hold memorable celebrations is none other than Mercato. The vibrant sharing-style Italian restaurant highlights a wonderful Christmas sharing menu from December 21 to 30. A minimum of two guests can enjoy four courses and seven dishes for HKD $488 per person plus 10% service charge. For their New Year's Eve sharing menu on December 31, a minimum of two guests can delve into four courses and seven dishes for HKD $788 plus 10% per person.
Mercato 8F, California Tower, 32 D'Aguilar St, Central, Hong Kong, +852 3706 8567, www.mercato-international.com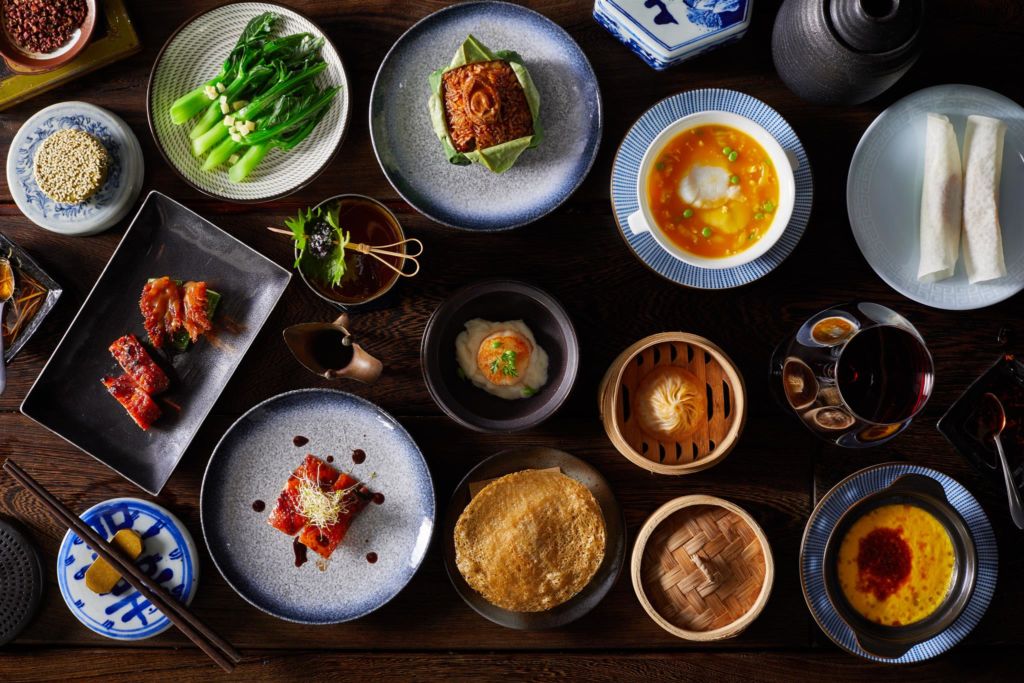 MOTT 32
This Chinese joint from the Big Apple brings a refreshing menu bursting with flavors of both tradition and modernity. From the Shanghainese soup dumplings to the hairy crab roe and Peking duck applewood roasted for 42 days, it's a festive affair at a gorgeous dining spot this Christmas with a thoughtful menu. The Christmas dinner is priced at HKD $1,388 plus 10% service charge per person.
Mott 32 Standard Chartered Bank Building, 4–4a Des Voeux Road, Central, Hong Kong, +852 2885 8688, www.mott32.com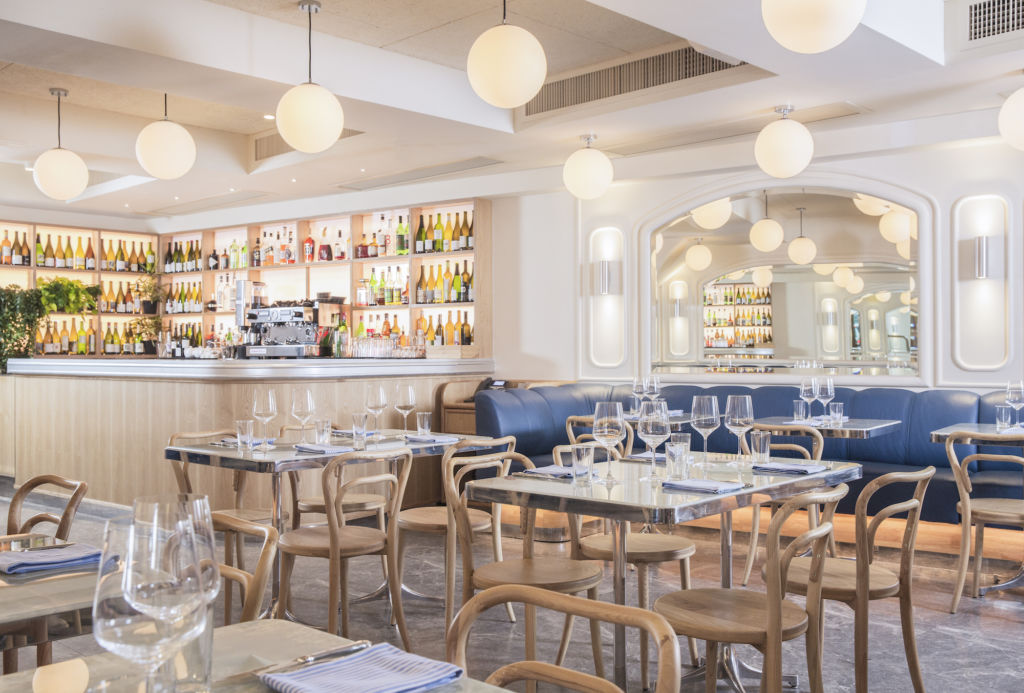 BELON
A sophisticated and sleek atmosphere, to begin with, you're sure to have a merry and bright Christmas at Belon. The French-rooted yet locally inspired dishes at the lovely restaurant provide a refreshing way to enjoy the holidays. On Christmas Day, celebrate with an intimate lunch at HKD $458 per person or dinner at HKD $788 per person. An exquisitely tailored menu by Chef Daniel Calvert, you don't want to miss out on these divine dishes.
Belon 41 Elgin St., SoHo, Hong Kong, +852 2152 2872, www.belonsoho.com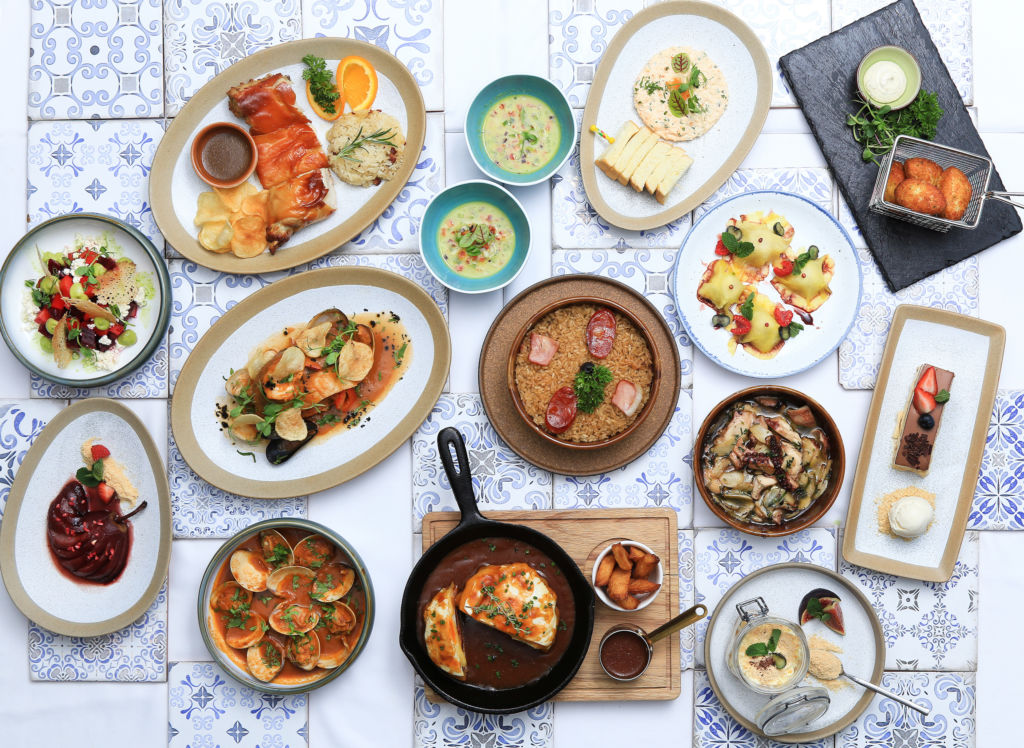 Casa Lisboa
Everyone loves a Portuguese festive brunch. We're not saying that just because we're based in Macau. When in Hong Kong though, there's only one place to savor delicious bacalhau com grau, some garlic octopus, and Portuguese seafood rice, and that's Casa Lisboa. Because nothing beats homestyle cooking to cherish this holiday season with the whole family but without the stress of cooking it. For only HKD $350 per person plus 10% charge, feast on a bountiful spread of dishes at Casa Lisboa.
Casa Lisboa Gastronomia Portuguesa 2F, Parekh House, 63 Wyndham Street, Central, +852 2905 1168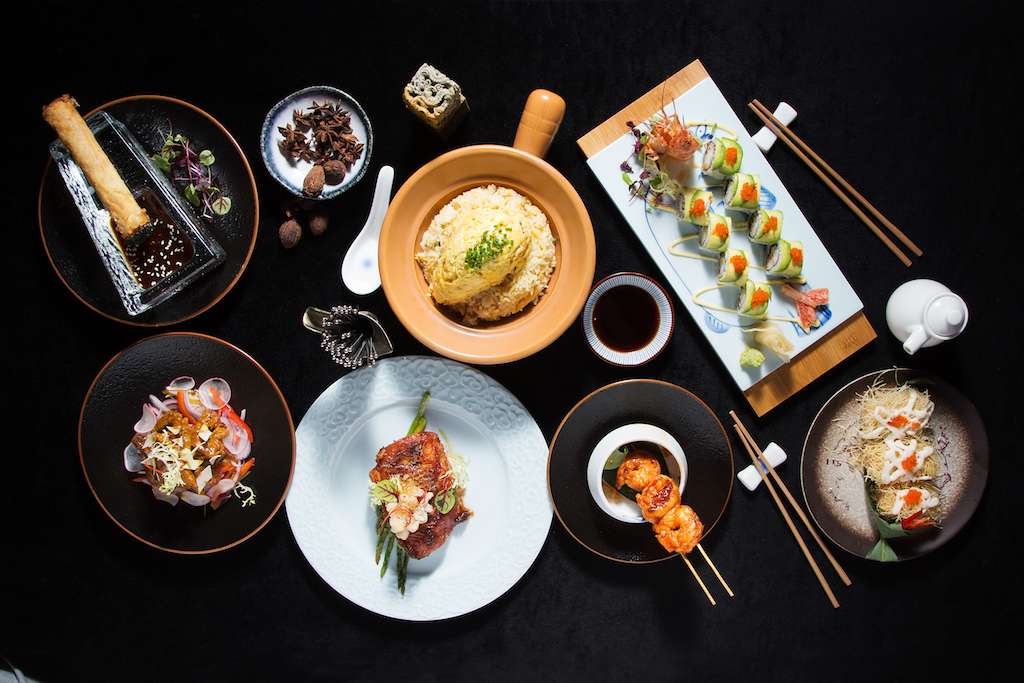 Fang Fang
One of Hong Kong's dining hotspots, Fang Fang is taking the festive season a notch higher with their festive menus from December 1 to 26. With three choices of 6-courses from their festive menus, priced at HKD $888 plus 10% per person, you get a choice of cocktail on arrival. The festive brunch from December 23 to 26 is priced at HKD $398 plus 10% per guest.
Fang Fang 8F, LKF Tower, 33 Wyndham Street, Central, Hong Kong, +852 2983 9083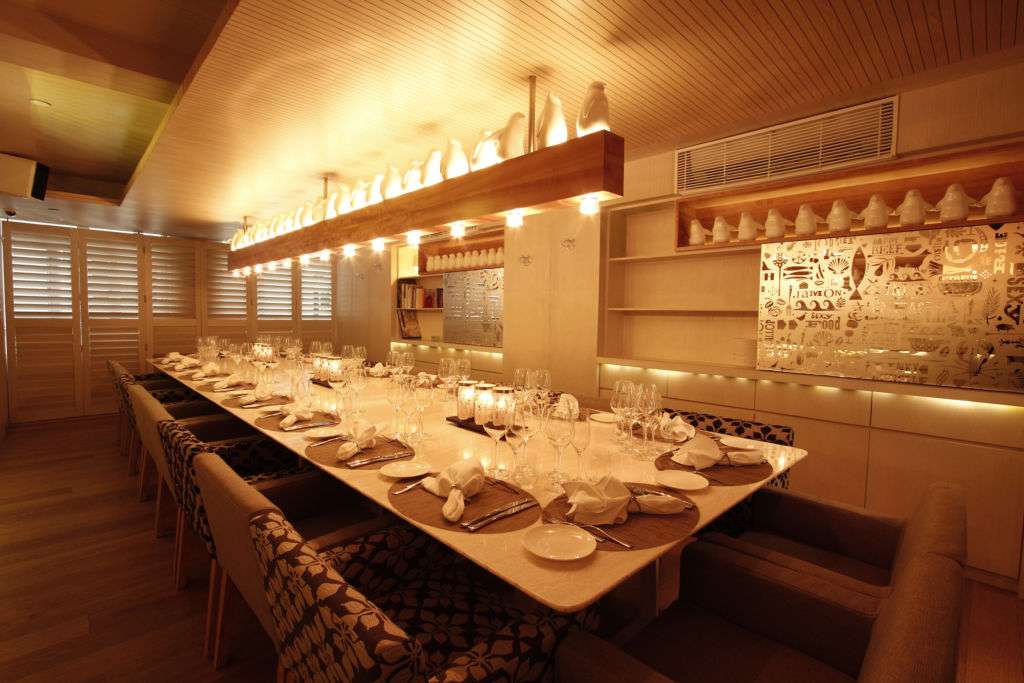 FOFO by el willy
FOFO offers both traditional and contemporary Spanish cuisine in a stylish setting. Instagrammable dishes take the spotlight and for their Christmas brunch menu, you can delight in five tapas, one main course and dessert for HKD $450 plus 10% service charge. This offer is only available on December 24, 25, 26, 31 and January 1. Check out their page for other appetizing promotions.
FOFO by el willy 2–8 Wellington St., Central, Hong Kong, +852 2900 2009, www.fofo.hk
Share
Tags
Related Posts