Fun and festivities are running high in Hong Kong this October. With so many things to do, dining out remains to be our favorite activity of them all. We narrowed down these fantastic offers and stylish restaurants that you should definitely visit with the whole family.
ANA TEN
(Featured image above)
Launched just last month at the new waterfront extension of Harbour City in Tsim Sha Tsui, Ana Ten is a spectacular Japanese dining destination that has already captivated the city's most discerning diners. Imagine choosing from a wide range of cocktails and sip with the breathtaking view of Victoria Harbour.
Exuding a relaxing atmosphere, impressive interiors and outstanding dishes, guests are free to be seated at the bar table of their choosing to catch a view of the chef's or the mixologist's culinary craft. Try the baby kinki tempura and the sashimi platter. We also like the sea urchin wrapped in saga beef, the thin sliced yellow tail foie gras cube on nanko plum vinegar sauce, and smoked fatty tuna with egg yolk sauce. Cocktails are outstanding. Our favorites: the Madama Butterfly, made with Japanese plum wine and Wild Turkey rye whiskey, and the Shuten-Doji with vodka and homemade beetroot syrup. Standing out from the hustle and bustle of Tsim Sha Tsui with its stylish decor and quality Japanese gastronomy, the Ana Ten dining experience is bound to be an unforgettable one.
ANA TEN Shop OTE 304, Level 3, Ocean Terminal, Hong Kong, +852 2701 9881, www.facebook.com/anatenhk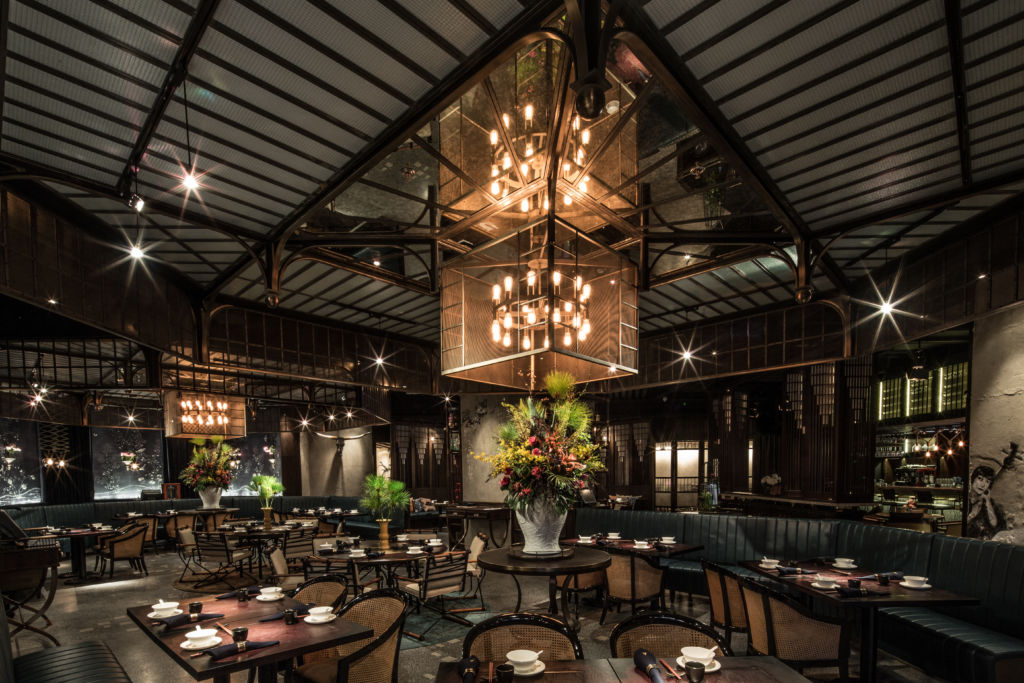 MOTT 32
32 Mott Street in New York was the site of New York City's first Chinese convenience store opened in 1851, and was the center for what is now a vibrant Chinatown in one of the most dynamic cities in the world. Now, Mott 32 brings the heart of the big apple to Hong Kong.
The restaurant's cooking highlights Cantonese with some signature Beijing dishes and some of the best Szechuan food in central Hong Kong, bringing the most out of traditional recipes passed down from generation to generation. An intertwined concept of modernity with the respect for tradition is what makes Mott 32 so spectacularly unique in terms of ambiance, taste, and experience. Located in the Standard Chartered Bank Building, Mott 32 makes you feel special from the moment you arrive. The interior is modest and beautifully arranged with generously sized tables and plenty of space. The open kitchen where they roast the famous Beijing Duck is fascinating to watch and the friendly chefs are accustomed to posing for photographs! Staff and service? Flawless. There is nothing more refreshing than being served by staff who know their menu well. They have an amazing cocktail menu and the highlight is definitely "Hanami', a whiskey and gin-based cocktail but that is all we are going to say— we don't want to spoil it for you!
With a large menu it's easy to want to order a bit of everything and like most Chinese restaurants, most of the dishes are designed to share, which means you can order quite a few. We love their signature Iberico char siu and its not to missed. It's not like "all the other BBQ pork out there"—it really is different and super tasty. Their soft quail egg, Iberia pork, and back truffle siu mai is the stuff that dumpling dreams are made of. Diners (and our dining companions for the evening) all love the signature smoked black cod, as well as the crispy air-dried Angus beef. Now for the "must order" dish: their lobster fried rice. We can't even begin to describe the level of amazing flavors that are in this one dish. It is just hands down the best fried rice we've ever had and you cannot dine at Mott 32 without trying it!
Mott 32 Standard Chartered Bank Building, 4-4a Des Voeux Road, Central, Hong Kong, +852 2885 8688, www.mott32.com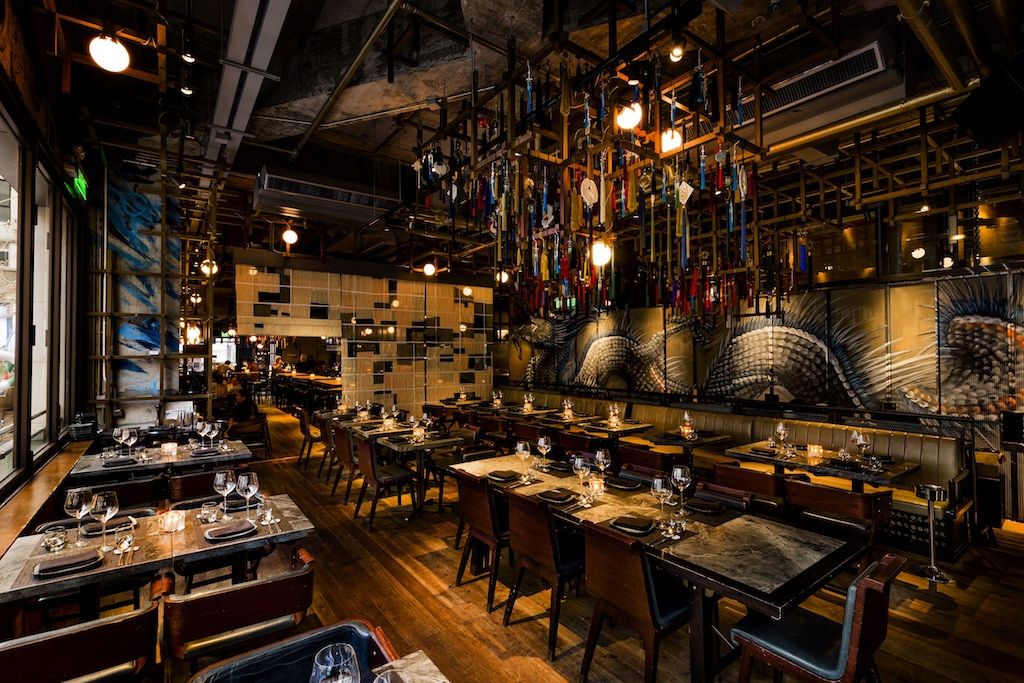 Jinjuu
Korean cuisine is taking center stage this year. And Jinjuu Hong Kong's revamp brings to life a truly unique interpretation of Korean dishes and nightlife culture. At the helm of the funky venture is French-trained Korean-American Londoner, award-winning cookbook author, TV celebrity chef, and UK Iron Chef champion Judy Joo, who led Hong Kong's contemporary Korean craze.
With a stronger bar focus, the modern Korean concept re-opens in Lan Kwai Fong's iconic California Tower with a series of exciting new late-night events, happy hour promotions, and an improved food and drinks menu. For only HK $388 for all you can eat starters and one main, its a great weekend brunch option for those seeking something besides the standard "Western breakfast" brunch Hong Kong is famous for. The starters are all very different and play on lots of traditional Korean flavors. Think Kimchi Arancini balls and asparagus and kimchi tortillas. Guests can choose a main from some of Jinjuu's most signature dishes for the ultimate modern Korean brunch feast. We love the fried baby chicken because let's be real, no Korean dining experience is quite complete without Korean fried chicken and Jinjuu does not disappoint. Tender, juicy and not at all oily, it is the perfect option. Jinjuu is starting to make a name for itself in the dessert department. If you are visiting for lunch or dinner, don't leave without sampling the dainty desserts with choices such as New York style cheesecake with yuja glaze and Korean strawberry compote-filled brandy snaps, or Chocolate mandarin with honeycomb, chocolate meringue, and mandarin jelly milk ice cream.
Jinjuu UG/F, 32 D'aguilar Street, Central, Hong Kong, www.jinjuu.com/hk , +852 3755-4868, www.facebook/JinjuuHK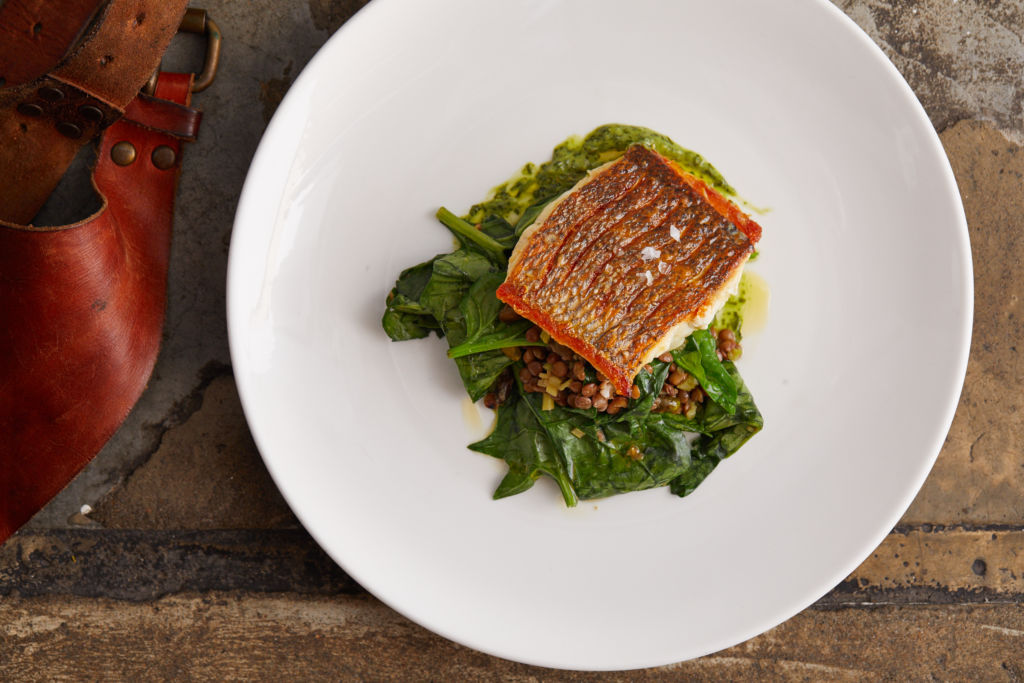 Fish & Meat
A unique dining destination, Fish & Meat is brought by Maximal Concepts from the same creators of award-winning restaurants Blue Butcher and Brickhouse. The stylish steak and seafood restaurant in Hong Kong features fresh seafood, homemade pasta, and farm-to-table cooking. Emphasizing on rustic meat and fish flavor combinations, expect an unparalleled culinary experience. Enjoy a free flow brunch, Sunday lunch or three-course dinner at value for money prices. Also, Fish & Meat has a fantastic set lunch offer, with the menu deliciously curated to include fresh and healthy options. Think slow roasted aubergine and quinoa salad or pan-fried barramundi. Fish & Meat and happiness.
Fish & Meat 32 Wyndham Mansions opposite the FCC and Fringe Club, +852 2565 6788,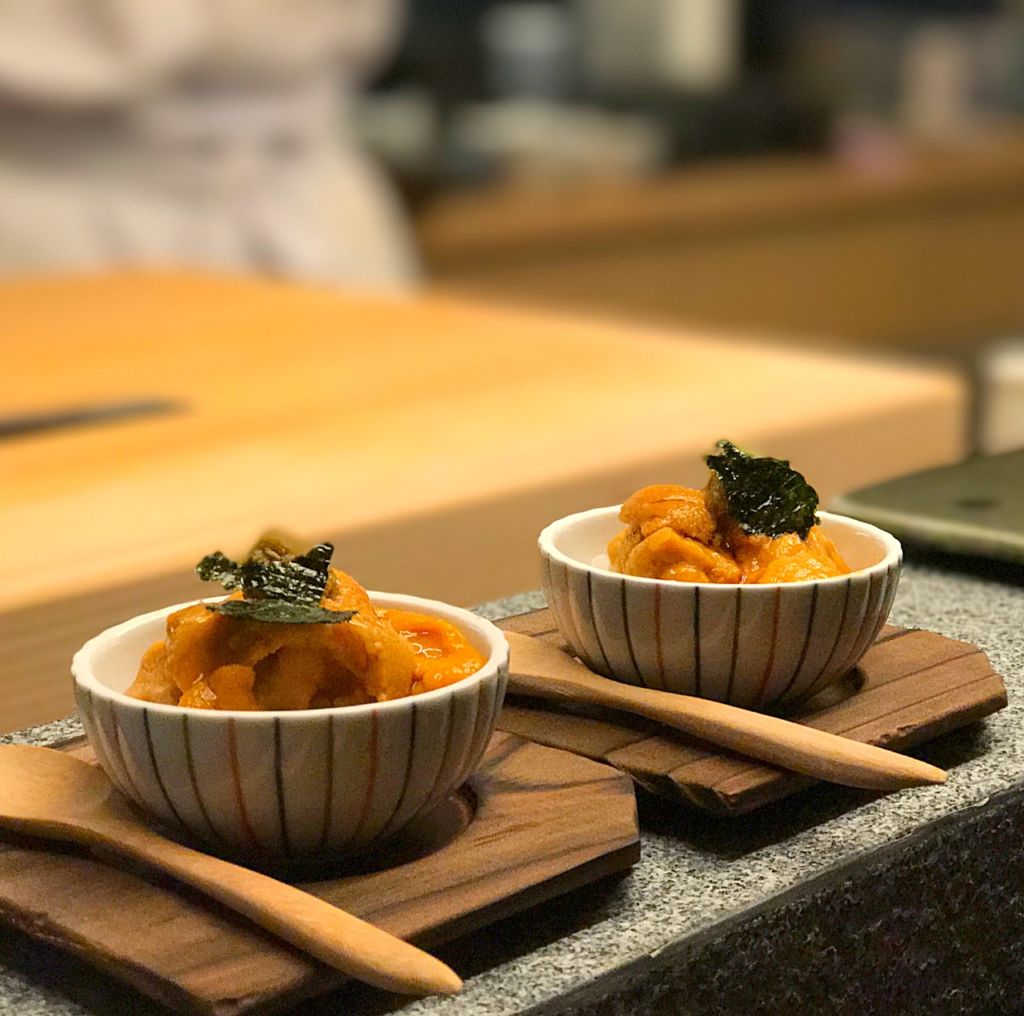 SUSHI TAKI
Sushi Taki is launching mid-October with an aim to bring no-frills traditional Japanese cuisine to its customers. Apart from the fresh seasonal ingredients flown in daily from Japan, Sushi Taki will also prepare homemade sauces exclusively to pair with its dishes, including soy sauce, eel sauce, tempura sauce and sashimi sauce, in order to bring out the original taste and freshness of the ingredients, rather than masking them with strongly flavored sauces or condiments. The lunch menu starts from HKD $180.
With 30 seats, the restaurant is divided into three areas: sushi bar, main dining area, and private room. The granite stone sushi bar has seven seats, with a warm lighting from the ceiling, as well as large windows with the open view of Tsim Sha Tsui, creating a casual and home-style ambiance.
Sushi Taki 17/F, 17-19 Ashley Road, Tsim Sha Tsui, Kowloon, +852 2706-2028, www.facebook.com/sushitaki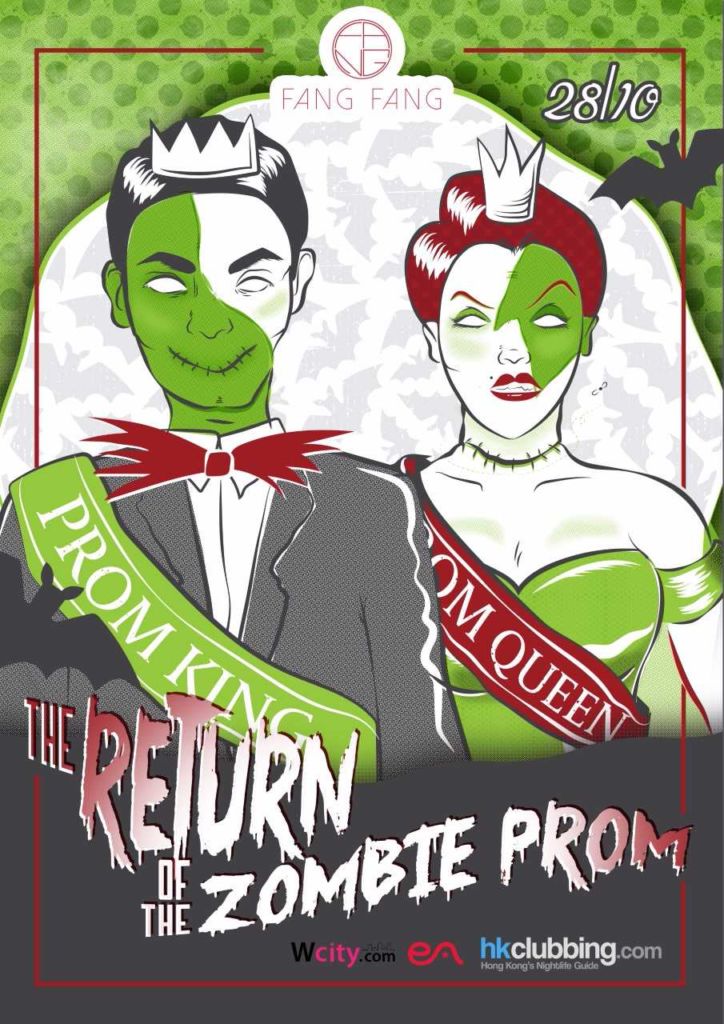 The Return of The Zombie Prom at Fang Fang
The Return of The Zombie Prom will be one of the most exciting events this Halloween. Head to Fang Fang from 11:00pm until late and be prepared for a night surrounded by the living dead and dress the part to blend in. While gracing the dance floor to DJ Mistrezz C's beats and José Castillo's tunes on the saxophone, guests are invited to go all out in dressing up—winners will be crowned the Prom King and Queen.
The winning pair will each win a special HK $2000 dining voucher at Fang Fang. Tickets are HKD $200 (early bird), HKD $250 (advance) and HKD $300 (at the door). All tickets include one standard drink and complimentary snacks at 1am. Celebrate Halloween with the whole gang!
Fang Fang 8F, LKF Tower, 33 Wyndham Street, Central, + 852-2983-9083, www.fangfang.com.hk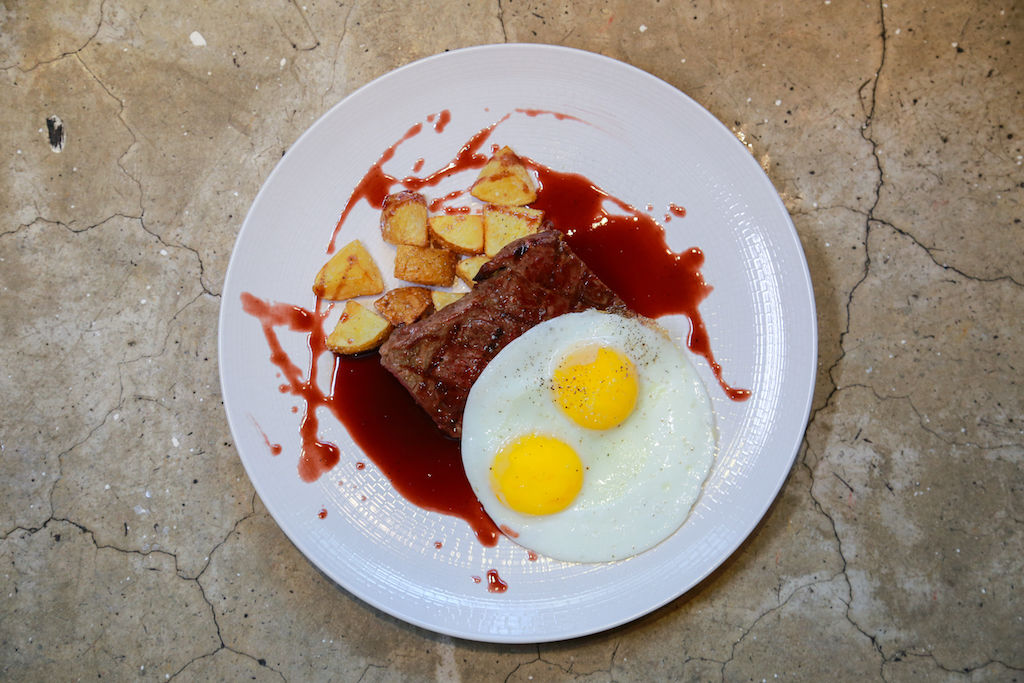 "Dia De Los Muertos"—Day of the Dead Halloween Party
Lily & Bloom will transform into an unforgettable venue for a Halloween party on October 28. Enjoy the day with a "Dia De Los Muertos—Day of the Dead"-themed Halloween bash. The party goes from 10:00pm to 1:00am with exciting activities and live entertainment. Advance tickets are priced at HKD $350, HKD $450 at the door. Before the party, guests are invited to "Come Die with Us" for dinner from 6:00pm to 10:00pm. Feast on the delectable American fare with a light European twist by Executive Chef Chris Grare.
On the weekend of October 28 and 29, Lily & Bloom's all-American weekend brunch welcomes the whole family for Halloween. While the adults engage in some boozy action, let the kids indulge their creativity at the designated cupcake decorating station—with plenty of candy to play with. For kids aged 12-18, the regular Halloween brunch without free-flow drinks is priced at HKD $320. HKD $495 for adults includes the free-flow option.
Lily & Bloom 5–6F, LKF Tower, 33 Wyndham Street, Central, Hong Kong, +852 2810 6166
www.buzzconcepts.com, www.facebook.com/LilyandBloom
Tags
Related Posts