November looks to be an exciting month for foodie fans in Hong Kong. There's always something to get your stomach interested in around the diverse and vibrant city, and this month is particularly packed. Whether you want to experiment or stick to your all-time favorite dishes, have a look through this round-up of restaurants shaking the scene this month and pick which should be on your schedule.
The Chinese Library
(See featured image above)
Living in Hong Kong can be very busy. When we say dining out is always a great idea in Hong Kong, we mean it, because there are so many great options to choose from, and we've got one which is going to top dining lists for some time to come. It is The Chinese Library, which sits in the East Wing of the beautifully transformed 170-year-old colonial Central Police Headquarters building. At the helm is Chef Junno Li Zhen Long who has carefully curated a selection of Asian dishes and delivers them with both precision and flair. One of the restaurant's remarkable spaces is the beautiful verandah overlooking the main courtyard of Tai Kwun, providing a more casual area for drinks, small plates, and people watching. Have a sip of their creative cocktails after a long day at work and you'll feel refreshed.
Whether you'd like a try of the premium dim sum collection or go for xiao long bao soup dumplings with a Singaporean twist or classic Peking duck, you won't be disappointed at this gorgeous restaurant. It's a place filled with history and you'll come out with more stories to tell after treating your palates to some glorious food and flavors.
The Chinese Library Tai Kwun, East Wing, 1/F Headquarters Block, Central Police Station, N.10 Hollywood Road, Central, +852 2848 3088, www.chineselibrary.com.hk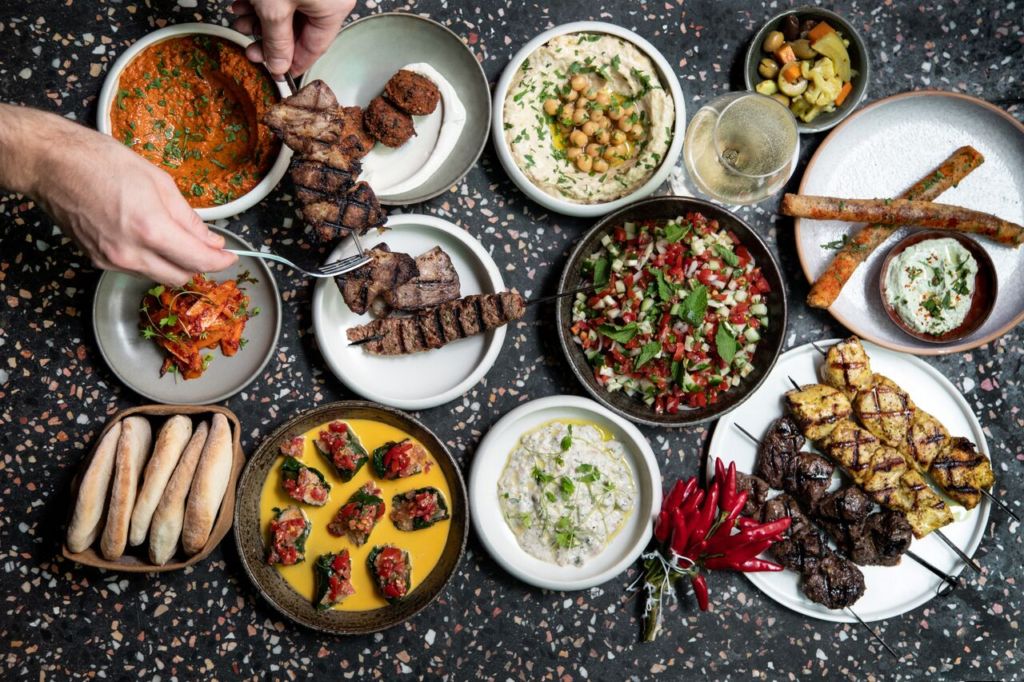 FRANCIS
Fancy a fun yet relaxed lunch or dinner with friends? Head to Skew it Sundays at FRANCIS. They're offering diners to choose two from four skewers and ten flavorful meze dishes all for just HKD $360 per person. Held every Sunday of every month, From midday to 10.30pm, you can choose and taste the deliciousness of generously-sized skewers of the Bharat-spiced chicken thigh, Wagyu rump beef, succulent Iberico pork, and lamb kofta. Guests can choose two skewers per person and enjoy 10 meze dishes to share. The choice of flavorful homemade meze – for which FRANCIS is famed – includes baba ganoush, muhammara, dolma, chopped Israeli salad, and marinated feta cheese with spiced beans. All the divine dishes are made with the freshest ingredients and best enjoyed as a group with family or friends. If you are a wine lover, you're in luck! FRANCIS has a great selection of wine available and if you aren't sure what to take, ask for Simone.
FRANCIS G/F, 4 & 6, St. Francis Street, Wanchai, +852 3101 9521, www.francis.com.hk

Chaiwala
Celebrate the colorful Indian Festival of Diwali at Chaiwala. It's the perfect excuse to gobble up pani puri with Jal-Jeera, subz potli samosa, Tandoori lamb chops, chicken tikka and Chef Bala's signature Kerala fish curry. The Chaiwala Diwali Menu features all these tasty dishes for only HKD $480 per person. Diners are in for a treat with floating candles, glowing fairy lights and a line-up of entertainment with the likes of professional dancers and drummers. Don't miss the spectacular Diwali festivities on November 7 with a special celebration on November 10 from 9:00pm onwards. The big Saturday night Diwali celebrations are ushered in with the Chaiwala Diwali Dinner Party menu priced at HKD $580 per person with ten special dishes.
Chaiwala Basement 43-55 Wyndham Street, Central, Hong Kong, +852 2362 8988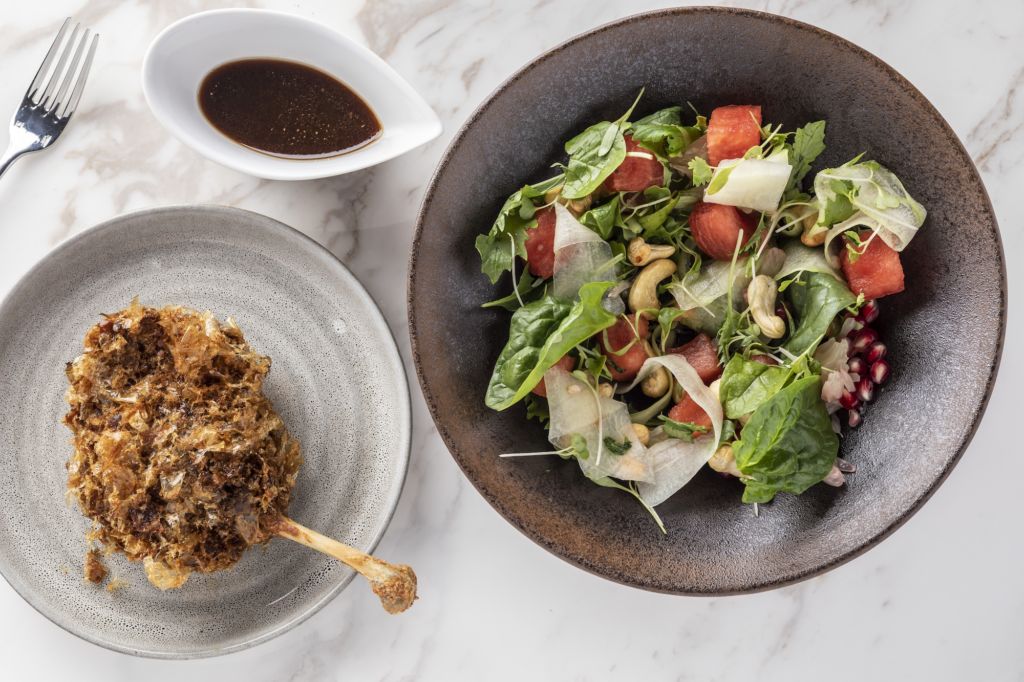 maze Grill
Hong Kong is always filled with new restaurants. However, Gordon Ramsay's new venture in the city is an exception to the ordinary. maze Grill is an acclaimed contemporary steakhouse by Gordon Ramsay and definitely one that needs to be booked asap. Nestled in the majestic new glasshouse extension of Ocean Terminal, maze Grill Hong Kong features both signature and exclusive dishes in a casual, warm and welcoming environment. The all-day dining restaurant highlights a selection of dishes has been created exclusively for Hong Kong, including the zesty Sliced Snapper, dressed in house-made Ponzu, and finished with fresh grapefruit and pork crackling. Also on the menu is crunchy Prawn and Chorizo Toast, which plays with east meets west flavors served on sourdough and finished with a sprinkle of sesame seeds and a side of yuzu mayo. Don't leave without trying the Sticky Toffee Pudding with creamy toffee sauce and a home-made vanilla ice-cream.
maze Grill Shop OTE401, Ocean Terminal, Harbour City, Tsim Sha Tsui, +852 2765 0890, www.facebook.com/mazegrillhk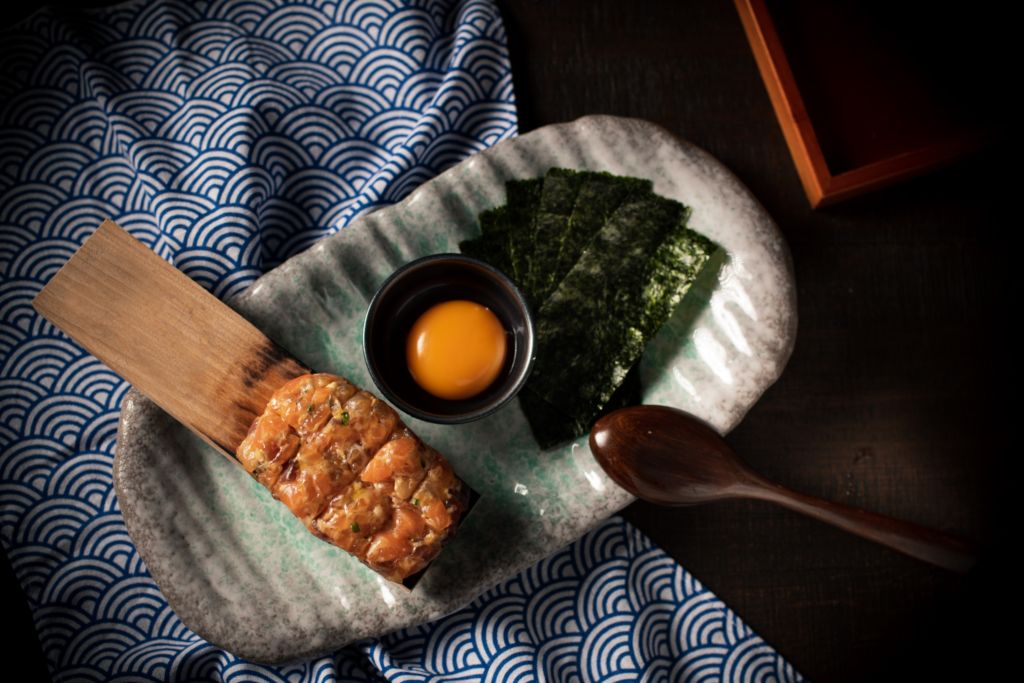 Uoharu
There's nothing quite as good and as simple yet satisfying as Japanese food. It's always the first food that comes to mind when we're craving for a cuisine that captivates our taste buds like magic. We're glad we found Tokyo-based seafood izakaya Uoharu which has made the leap overseas to open its first location outside of Japan in Central, Hong Kong. True gourmands can now enjoy the best of heartwarming izakaya fare without leaving the city. While we love everything (and we mean everything) on the menu, we recommend the uni and salmon roe macaroni gratin priced at HKD $148, baguette toast with cream cheese and maple syrup at HKD $68, deep-fried homemade fish cake with lotus root and cheese priced at HKD $78 and the honten soba with dried mullet roe at only HKD $168. Give this dining spot a try on your next food hunt.
Uoharu 7/F, M88 Wellington Place, 2-8 Wellington Street, Central, Hong Kong, +852 2217 8880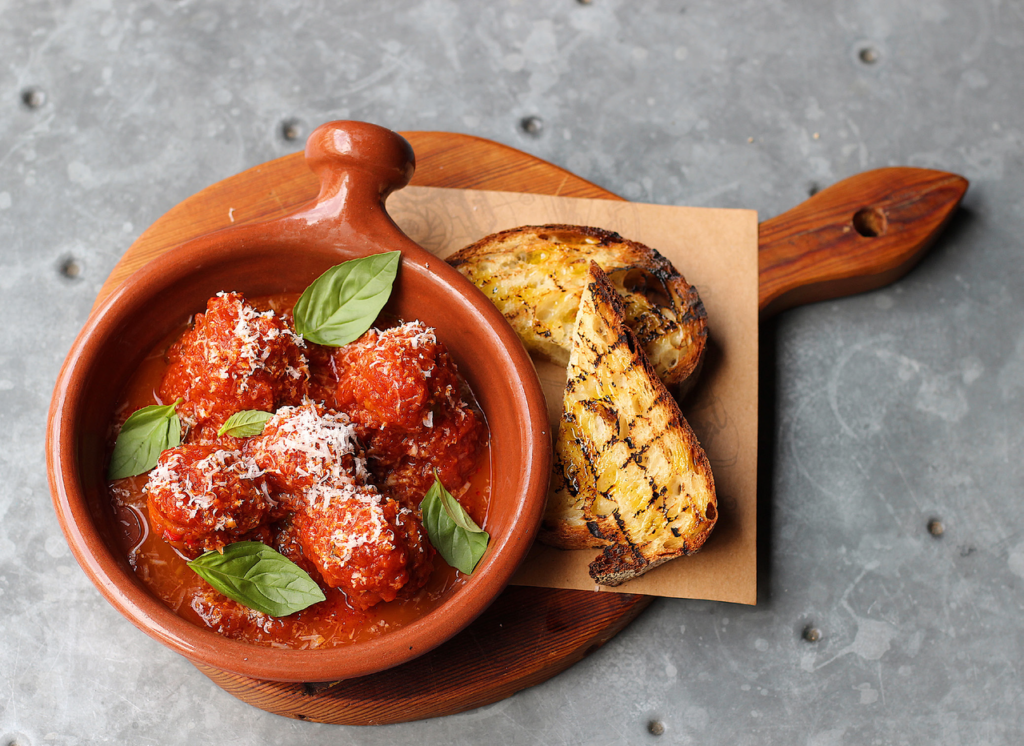 Jamie's Italian
You won't find a more beautiful expression of tasty and sumptuous Italian food than Jamie's Italian. Serving up wholesome, family-friendly cuisine, there's so much more to their new menu than your usual and utterly predictable Italian dishes. We simply cannot get over the spicy Italian meatballs that are made of chilli-spiked free-range pork meatballs with tomato, basil, parmesan, and toasted ciabatta. We also loved the grilled tomahawk, mussels in 'nduja cream sauce, truffle beef carpaccio and the dreamy Eton mess. Everything is delizioso from start to finish so there's simply no way you'll leave unsatisfied at this outstanding restaurant. Start planning your next dining date now.
Jamie's Italian Causeway Bay 2/F, Soundwill Plaza II – Midtown, 1 Tang Lung Street, Causeway Bay, +852 3958 2222, www.jamieoliver.com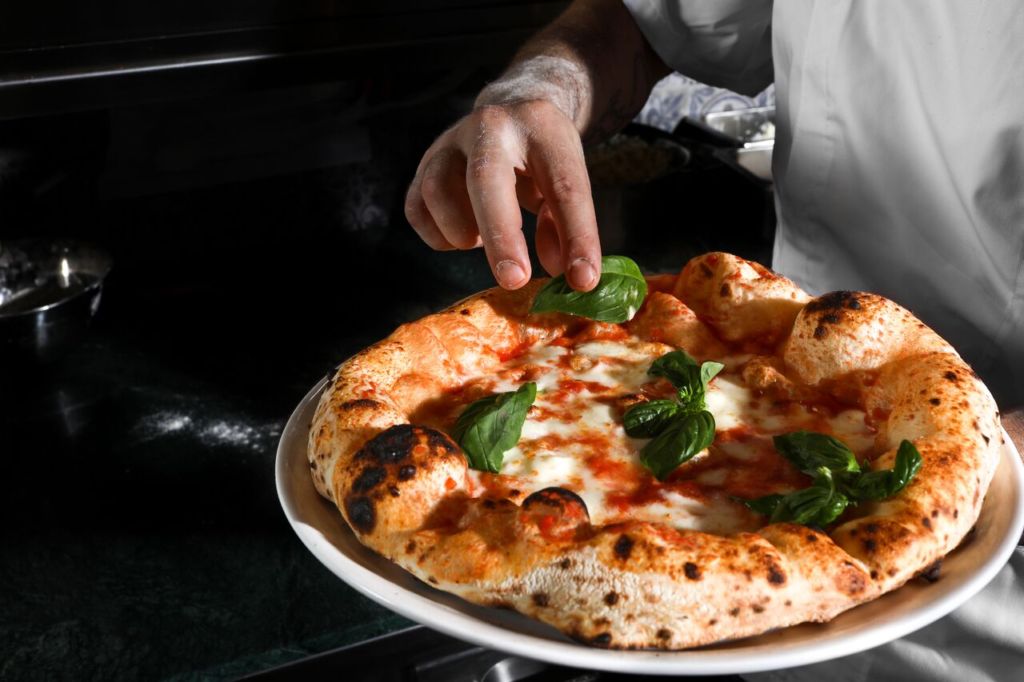 KYTALY
Live la dolce vita at the newest Italian gem in Hong Kong. Kytaly recently opened its doors on Wyndham Street, Hong Kong. Popular for its pizza, it boasts a menu that keeps the secrets of legendary pizza master Franco Pepe and his family over the past 25 years. Renowned for the garnering the top spot for the best Pizza in Italy, a visit to Kytaly is sure to be the first of many returns. Try the most notable pizza creation called the Margherita Sbagliata, which won the award for "The Best Pizza in the World" in 2016.  The Kytaly x Franco Pepe: An Exclusive Experience is happening on November 2 and 3 that shouldn't be missed.  It is priced at HKD $888 plus 10%  service charge per guest featuring an extraordinary menu of the pizzaiolo's finest signature creations over the years as well as new dishes that have never been introduced outside of Italy before.
Kytaly Hong Kong, Central, Wyndham St, +852 2808 1961, www.facebook.com/kytalyhk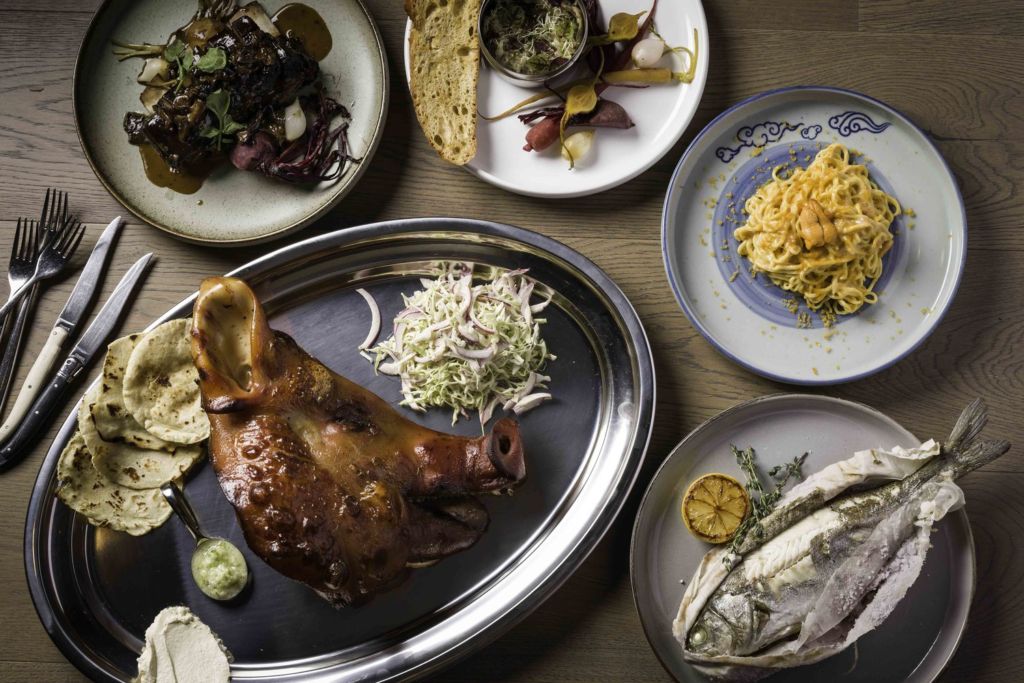 Hunter and The Chase
If you love meat as much as we do then Hunter and The Chase should be on top of your list. Hunter is on the fourth floor and The Chase is on the third floor and they offer two distinguished dining experiences that are both exceptional. While The Chase exudes sophistication at every turn offering guests an elegant cocktail and wine bar featuring innovative mixtures, Hunter has a refined surrounding highlighting a contemporary take on the traditional steakhouse. Whether you're looking for somewhere to unwind after a long day or go for an indulgent meal, this dual concept for Hunter and The Chase is the perfect spot for every kind of mood.
Hunter and The Chase 3/F and 4/F, The L Place, 139 Queen's Road Central, Central, Hong Kong, +852 2915 1638, www.hunterandthechase.com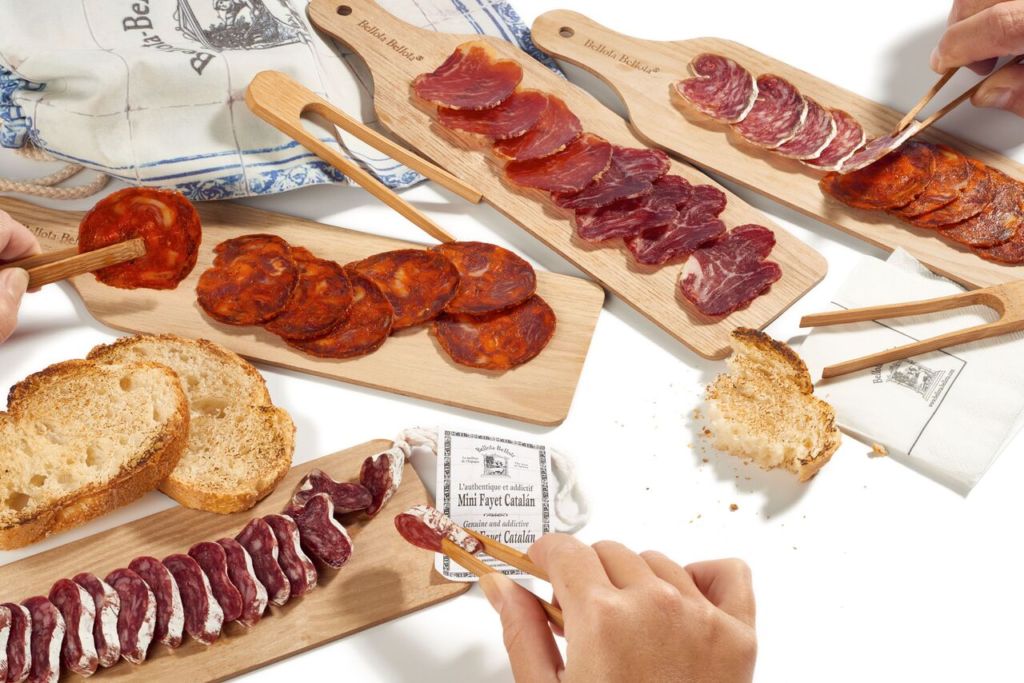 Bellota-Bellota
Bellota-Bellota presents a unique lifestyle pop-up at New Central Mansion on Gage Street. A chic and cool place to feast on the finest Iberian ham in the city, it brings the Spanish culture and the ultimate tapas-style eating to our city. It's the ideal spot for a quick lunch or happy hour with friends. Renowned for the highest quality of Iberian of ham, Bellota-Bellota's fully trained Master Cortadors will showcase their hand-slicing skills in perfectly marbled meat on-site. The six-month pop-up will run from September 2018 until March 2019. The range of authentic Spanish products is also available at leading gastronomic outlets and restaurants in Hong Kong and Macau.
Bellota-Bellota Hong Kong, Central, Gage St, 39-49號Shop G, G/F New Central Mansion, www.hk.bellota-bellota.com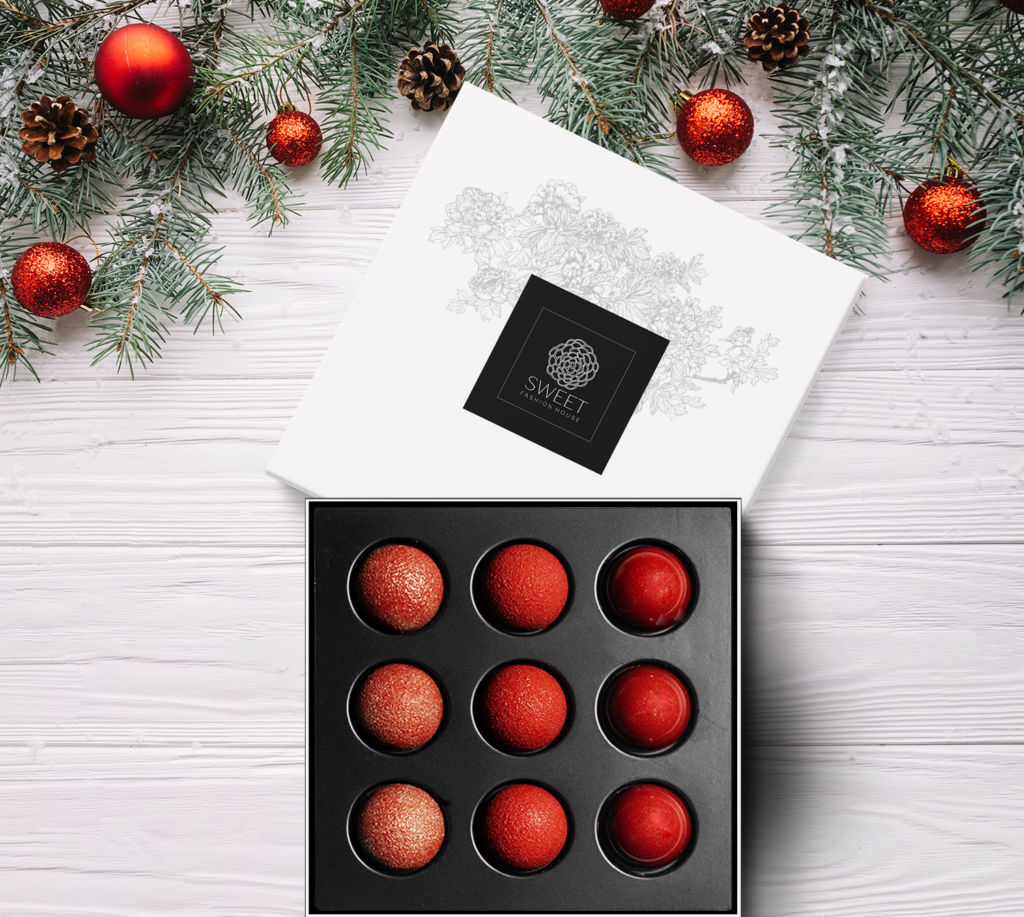 Sweet Fashion House
The Christmas countdown has begun and we've just found the perfect present to give just about anyone in your life right now. Sweet Fashion House just launched their first Holiday collection and it's a dream come true. The magnificent chocolates and cakes are created using the finest ingredients with a festive twist. It's not just something that brings joy when tasted – every creation has been meticulously crafted and these precious pieces are like artwork – anyone who receives it feel special and adored. The Sweet Fashion House Yule Logs are made of sponge cake and cream – this traditional Christmas dessert is interpreted magically just for the festive season. Bookmark this page and start your orders.
Sweet Fashion House Lee Garden 3, Shop G16, Causeway Bay, Hong Kong, www.sweetfashionhouse.com
Sweet Fashion House Ritz Carlton Hotel, ICC, 1 Austin Road. TST, Hong Kong, www.ritzcarlton.com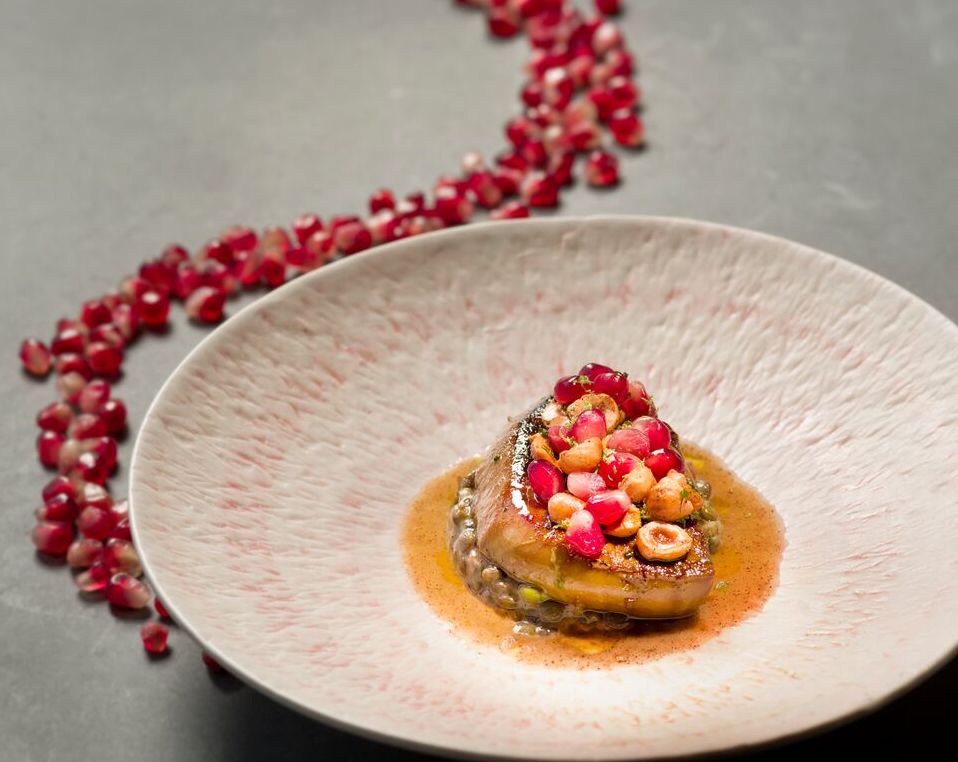 CÉ LA VI
CÉ LA VI is the coolest dining spot in Hong Kong that's always Instagram-ready and never fails to soothe our bellies. Head to this chic restaurant for a special six-course dinner showcasing the best of modern Asian cuisine. It is available this month for city gourmands to partake and enjoy. Chefs Joey and Jason have joined forces from international food scenes with bold and complex flavors to unveil modern Asian cuisine in CÉ LA VI's stylish Central dining room. The menu includes signature dishes with the freshest ingredients. It features each chef's favorite products delivered in sharp and stylish autumnal dining. The set menu is priced at HKD $688 per person for six courses. Everything is divine and delicate but the Lo soi poached foie gras is a creative take on a traditional Chinese broth found in dishes like Si Yau Gai. Don't miss this incredible dining experience taking your senses in an exquisite journey of flavors.
CÉ LA VI  25/F California Tower, 32 D'Aguilar Street, Central, Hong Kong, +852 3700 2300, www.celavi.com
Tags
Related Posts