Easy to access Temple Street Night Market lies between Jordan and Yau Ma Tei MTR stations, which is a flourishing region in Kowloon. Often seen as a bowl of savory offal soup, diverse and unexpectedly tasty, it is an experience one must dare to try.
From afar, Temple Street is vibrant and bustling in the evening, enabling working people to round up the daily tiredness with authentic savory cuisine and the seemingly infinite array of commodities including leather belt, hand-made gadgets, bronze Buddha statue, jade ware, etc. Divided into several different areas, each section of the night market has its own distinctive style.
Don't worry about leaving the market too late at night owing to the convenient public transport.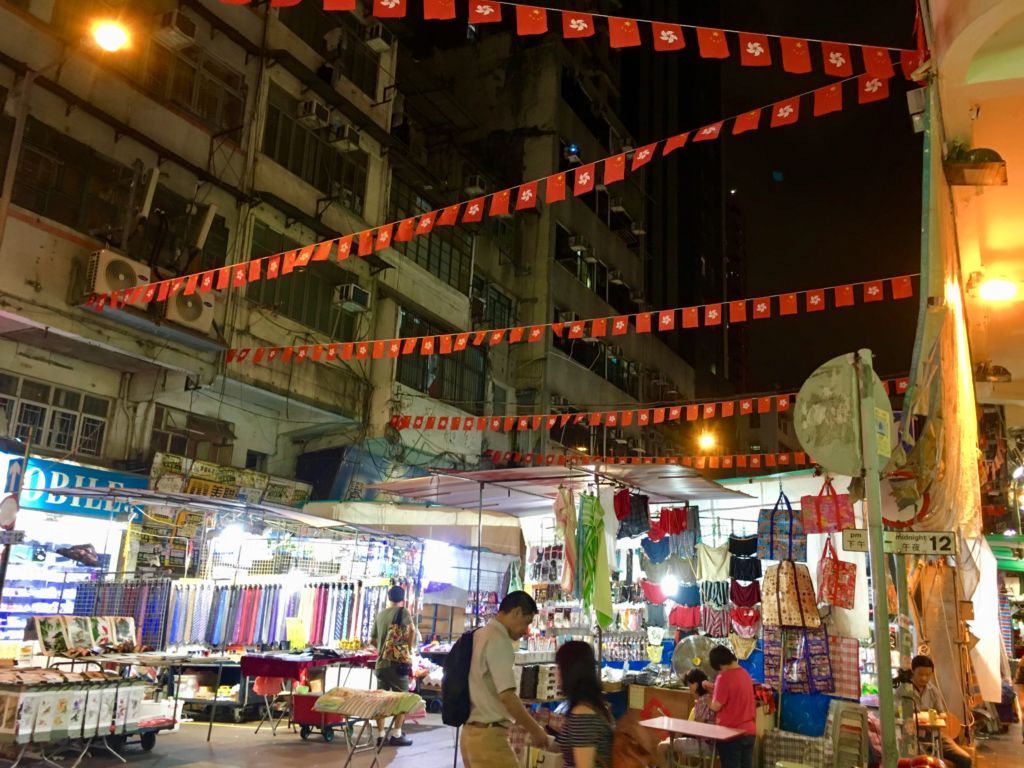 Shop till you drop
Behind the traditional Chinese archway, you can see the sparkling neon signs and lights. The vestige of Hong Kong is perfectly presented here. Chinese and Hong Kong flags weave through the streets. The street smells of incense and pungent perfume.
Visitors can stroll along the narrow lane between two lines of booths. The night market is not commercial as many tourists expected because of the inexpensive price. T-shirts are sold at a cheaper price than Lady's Market.
Seven T-shirts for only HK $100, a shocking price. The electronic accessories area sell stacks of USB cables and headsets, also cheaper than the ones in the department store. Therefore, local people shop here for cheaper clothes, pirated CDs, watches, etc. The best part is that can you even bargain with vendors.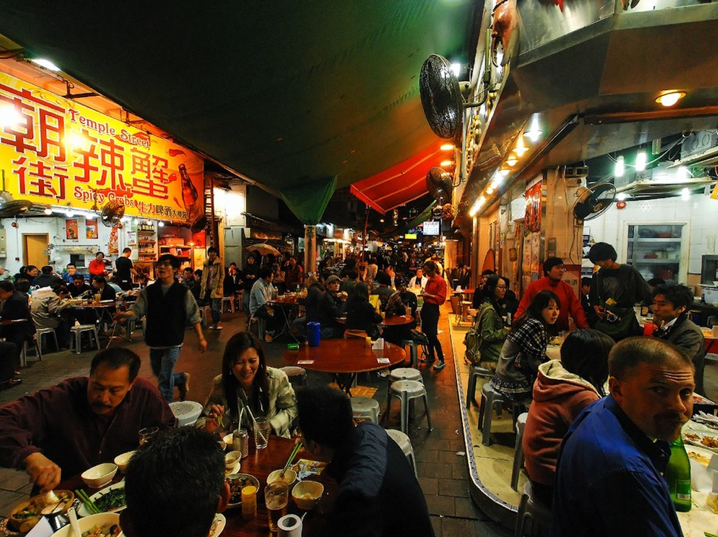 Eat your way
Along with the lively open-air karaoke, which is bombarded with earsplitting music for new-comers, food adventurers are feasting on diverse kinds of gourmet food, from seasonal to traditional local cuisine on sit-in restaurants.
Tip: If you are starving, get off at the Yau Ma Tei MTR station where is closer to the eatery section.
The must-try cuisine such as spicy crab could whisk foodies away to the seaside and the double-skin milk tastes sweet but not greasy. Dai Pai Dong (open-air street stall) food is quite popular with local people. The clay pot rice with dried duck, one of the classic Cantonese dish in Hong Kong, could give you a brand-new understanding of rice. The sauce of roast and marinated pork ooze into the rice, giving the rice a richer texture and flavor. Fried clam with soy source is also a refreshing dish if you are a seafood lover.
Temple Street Spicy Crab No.210 Temple Street, Hong Kong, +852 2735 5476
Mr. Stone Congee & Noodles G/F, No.116 Shanghai Street, Jordan, Hong Kong, China   +852 3188 4126
Club Noodles G/F, 104 Woosung Street, Yau Ma Tei, +852 2623 5099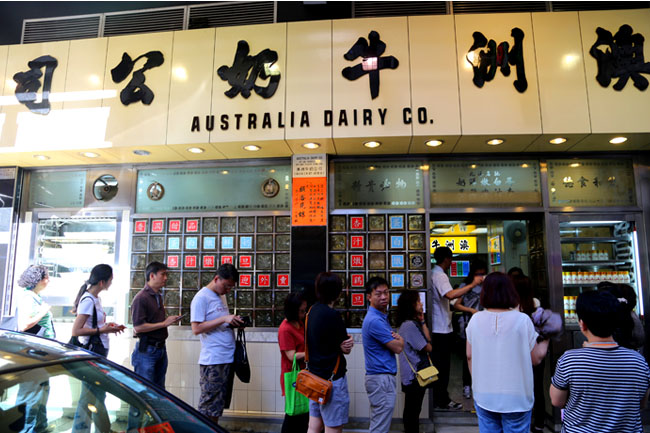 If you visit in the daytime, you still can find delicacies at "Australia Dairy Company" a popular restaurant, serving Hong Kong style breakfast and dessert. The to-die-for scramble egg can awaken your taste bud in the morning. And also, do not miss their signature dish — Steam Milk.
Australia Dairy Company 47 Parkes Street, Kowloon, Hong Kong, +852-27301356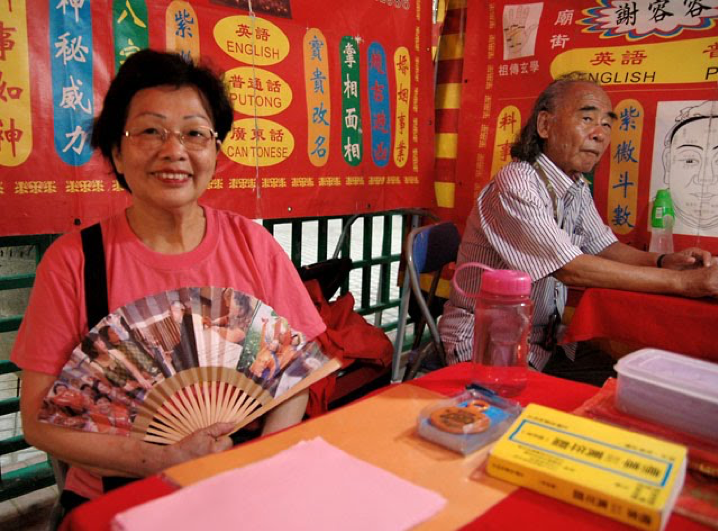 Fortune-Tellers Section
Showing great curiosity, many foreign visitors would try to visit fortune-tellers. Fortune tellers and psychics set up their mini stalls on the side of streets. Psychics can analyze on people's future such as marriage or career on the basis of their palm print or their date of birth. What is astonishing is there are booths selling sex products but the shops across street sell religious goods.
---
The Temple Street Night Market generally opens in the afternoon around 5:00pm while most of the vendors officially start operation at 6:00pm.
Tags
Related Posts