Going to the beach is the epitome of summer. With the summer season underway, the beaches and outlying islands around Hong Kong are fantastic destinations to visit. Travelers and locals go to Cheung Chau Island for hiking around the island, tasting local cuisine such as curry-flavored fishballs, egg tarts and mango-flavored mochi while marvelling at another beautiful side of Hong Kong as the island has some lovely and fascinating footpaths, beaches, restaurants and temples.
The history of Cheung Chau Island dates back to the Ming Dynasty but after modern development in this small island, some of it has been lost. Remember to bring your camera to record what's left of the island's charming old buildings along with the beauty around you on your visit!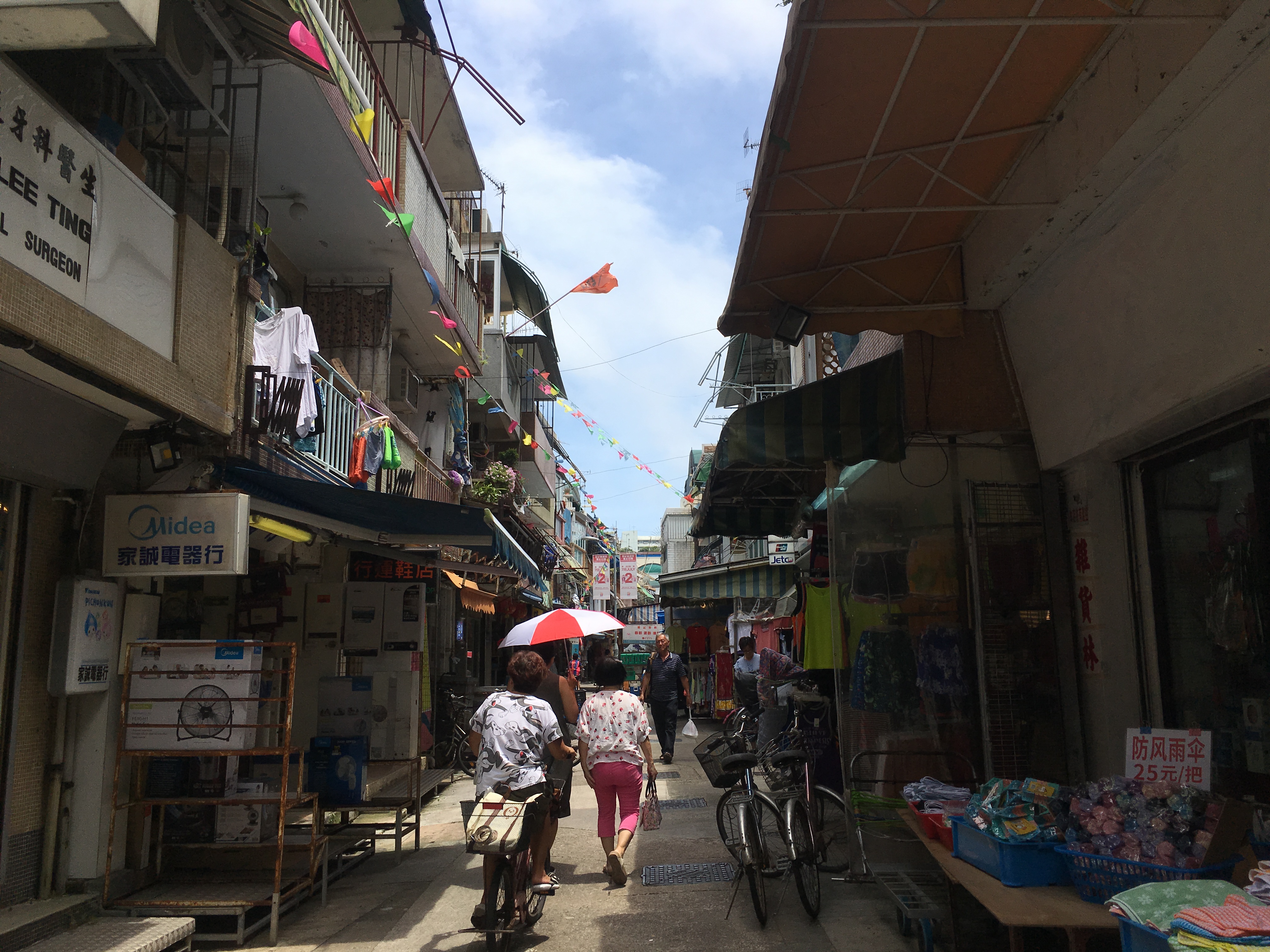 Cheung Chau Da Jiu Festival (長洲太平清醮), or Cheung Chau Bun Festival (包山節), is an annually held traditional Chinese festival on the island and has been so far the most famous of such Da Jiu festivals, with Jiu (醮) being a Taoist sacrificial ceremony. This festival is not only celebrated in Hong Kong, but also in many other places including Sichuan, Fujian and Guangdong.
Where and what to eat
Kwok Kam Kee (郭錦記)
Ping On Bun, also known as lucky bun, is a type of food used for rituals such as the Hungry Ghost Festival (盂蘭節), which falls on the 15th day of the seventh lunar month, or Cheung Chau Da Jiu Festival (長洲太平清醮) which marks Buddha's birthday on the eighth day of the fourth lunar month. The streets and alleys are usually jam-packed with visitors who come here for buying Ping On Bun from Kwok Kam Kee (郭錦記) to wish for luck and safety. Kwok Kam Kee has been running for around 40 years and sells an average of  60,000 buns each year on Cheung Chau Da Jiu Festival.
The time-honored shop also comes up with creative ideas to sell their buns. Last year, the shop launched their new buns with cartoons printed on them. Illustrations of Hello Kitty, Gudetama and Pom Pom Purin were featured on their buns and this year, the shop partnered with Kumamon to attract more customers. Besides food, you can also see Ping On Bun on other products such as tote bags or coin purses.
Opening hours: Monday–Sunday, 8:00am–7:00pm
Kwok Kam Kee (郭錦記) 46 Pak She Street, Cheung Chau, Hong Kong, +852 9841 5683, www.facebook.com/KwokKamKee
Wan Sang Dessert (允生甜品)
If you love mangoes, you shouldn't miss visiting Wan Sang Dessert. We highly recommend the mango mochi which is where big chunks of mango is wrapped in thin glutinous rice skin. Although mango mochi is not a revolutionary new product, fresh mango mochi is their flagship product which attracts many visitors. The shop also serves other traditional Hong Kong desserts such as mango pomelo sago. Creative desserts like ice cream banana boat and steamed rice roll with mango or black sesame sauce can also be found here.
Opening hours: flexible hours
Wan Sang Dessert (允生甜品) G/F, 5 San Hing Street, Cheung Chau, Hong Kong
Cheung Chau Ping Kee (長洲平記)
Another great dessert shop worth visiting is Cheung Chau Ping Kee which claims to be famous for their mango and durian mochi. Their menu is sure to impress with their creative food combinations such as caramel cheese ice cream, pitaya mochi or kiwi mochi.
Opening hours: 10:00am–9:00pm
Cheung Chau Ping Kee (長洲平記) G/F, 19A Pak She Praya Road, Cheung Chau, Hong Kong, www.facebook.com/cheungchaupingkee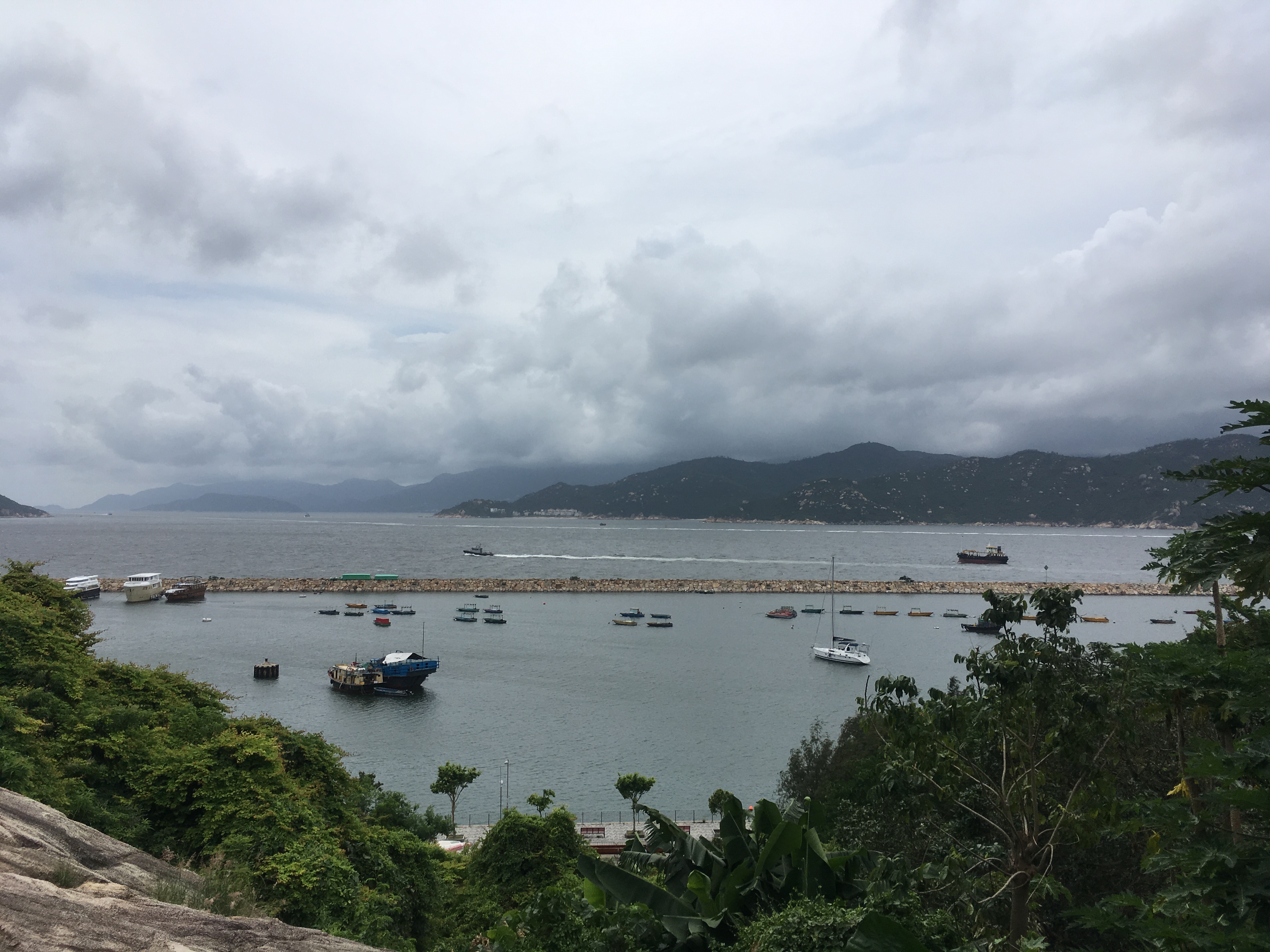 What to do
Hiking and Beaches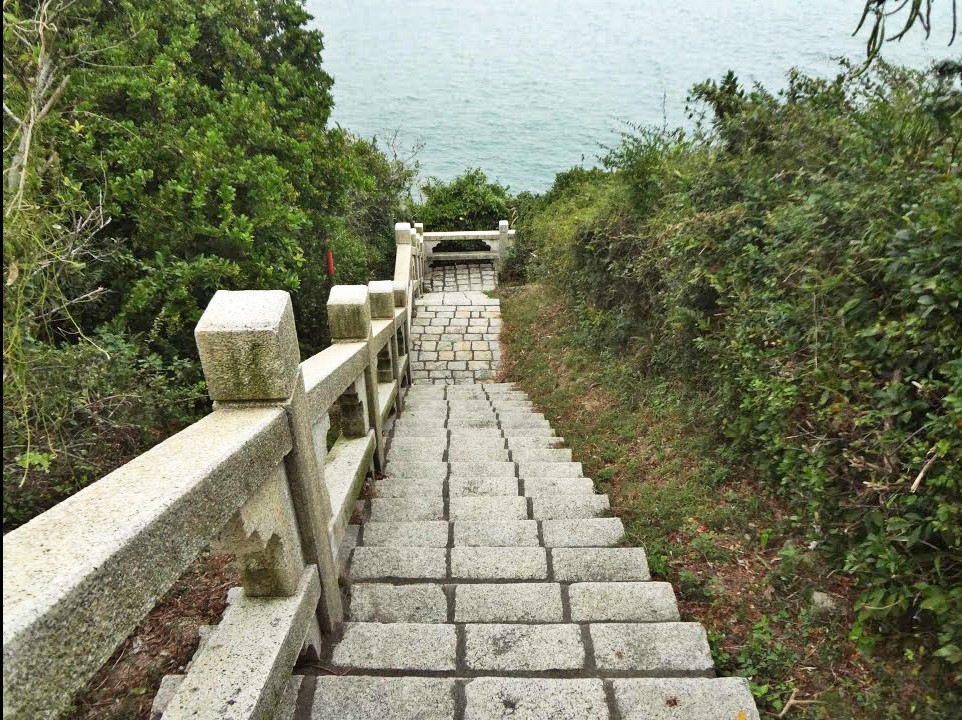 You can choose to walk along the waterfront or rent a bicycle on Cheung Chau Island, which costs HKD $50 a day. From the Cheung Chau Ferry Pier, walk along Tung Wan Road for roughly 10 minutes until you arrive at Tung Wan Beach. From there, you can continue to walk towards Kwun Yam Temple along Cheung Chau Beach Road for around 15 minutes until you reach the entrance of the Mini Great Wall (小長城).
Along the Mini Great Wall with quaint stone columns, you can see the scenery of Tung Wan and Kwun Yam Beach. There are many famous strange stones in the vicinity of the hillside and the waterfront. The clear blue sky, sea water, soft sea breeze and the summer landscape makes for bright and beautiful scenery to enjoy. At the end of the Mini Great Wall, you can see the jade stone sitting near the beach. For surfers, heading to Cheung Chau Island on the weekend to enjoy surfing and the beaches is a great option. Please do remember to remove any and all of the rubbish you might leave in order to protect the environment of the island.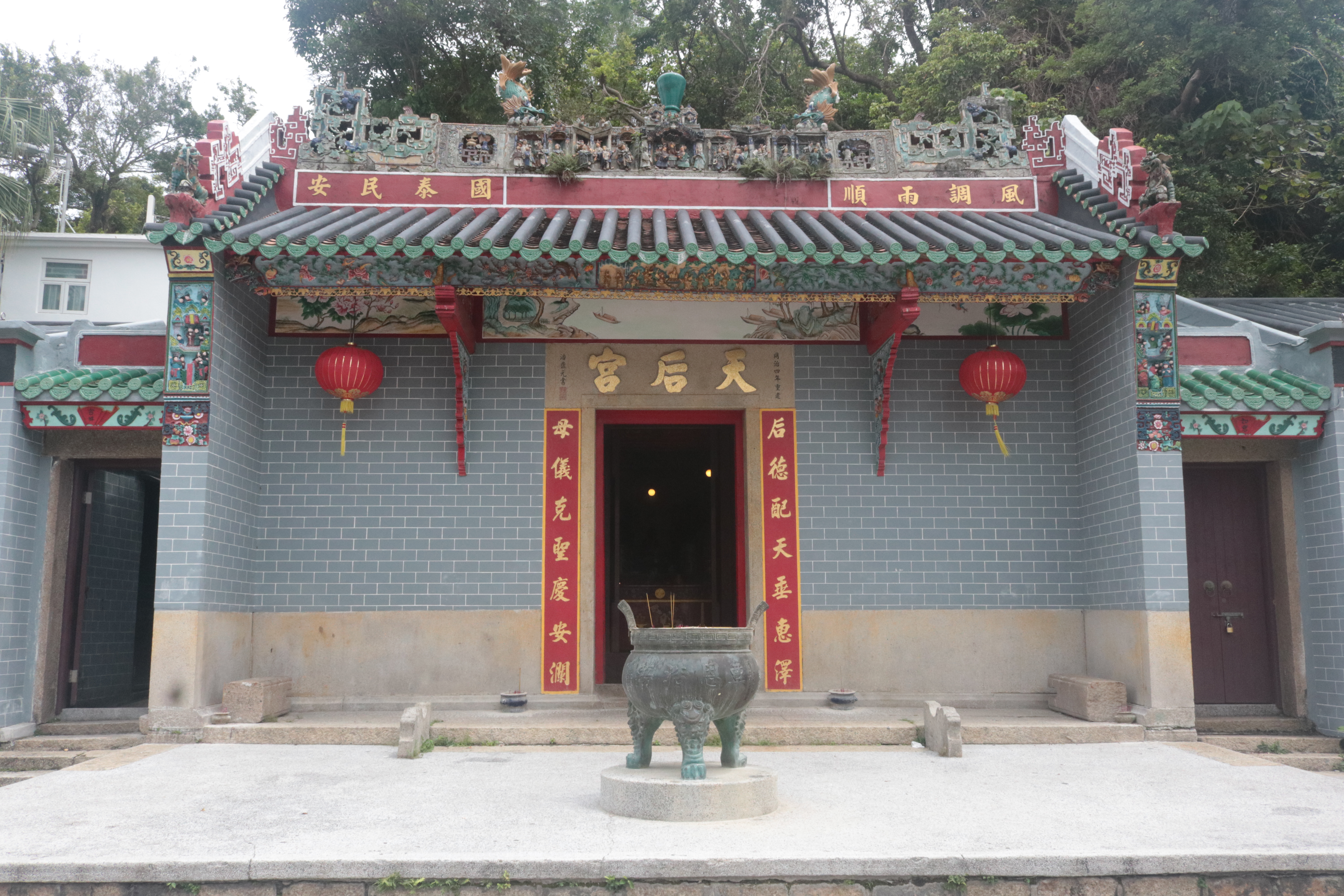 There are several Tin Hau temples on Cheung Chau, all of which honor the Goddess of the Sea who is the patron saint of fishermen. Fishermen believe that the Goddess of the Sea can protect and give them good fortune before heading out to sea. Tin Hau Temple gets very lively in Hong Kong, Taiwan and several other southern provinces of China on Tin Hau's birthday, which falls on the 23rd day of the third lunar month. Visit one of the Tin Hau temples on her birthday to catch a cultural experience like no other.
How to get here
It takes about 55 minutes by ferry to get to Cheung Chau from Pier 5 in Central, Hong Kong. If you are in a rush, take the "fast ferry" which will only take 35 minutes.
Tags