Macau Design Centre is the first innovative multi-functional building designed to promote Macau's cultural creative industry. Today it has transformed into a vibrant place for residents, students, and visitors to gather and enjoy local design.
Home to the city's growing and diverse creative community, it has extended its arms to the younger members of the city and presents a platform to express themselves with various activities at an early stage of their lives. Children can explore the wonders of body movement, music, and fun with the multitude of courses on offer.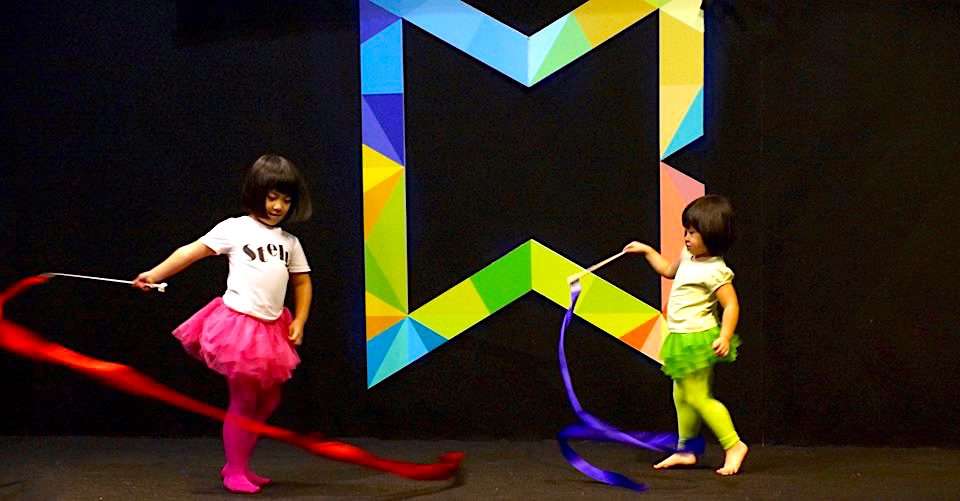 Dancing is a creative outlet and a healthy source of fun exercise for young children. It develops certain attributes instilled in their personal values at an early age. Learning life skills such as discipline, attention to healthy lifestyle and wellbeing, physical and mental strength, and even social graces are lessons they will carry with them as they grow older. Expressing yourself through dance becomes a tool to develop and nurture emotions, and not just correct posture or improve balance and coordination. The best part of this activity is having fun in a safe and creative environment that encourages the little ones to discover themselves.
With dedicated instructors and interactive classes that promotes social skills and enjoyment for children, the parents can hang out at the cafe and browse through local artworks, photographs, books, and other retail items that promote the culture of Macau. Check out the courses on offer, categorized by age group. The workshop will end with a showcase of new skills gained during each of the classes.
Acrobatics Course for Children
It's an acrobat class that will introduce students to a few different acrobatic styles including aerial silk and hoop, handstands, flips, as well as safe stretching and strengthening skills especially designed to supplement acrobatic training. It will develop children's coordination, strength, flexibility, and confidence.
Age: three years old and above.
How much: MOP $990 for six classes and MOP $1,800 for 12 classes.
Dance Workshop for Babies
This workshop is designed to introduce children to dance and meaningful body movement through imaginary exercises. Children will discover new coordination skills through play and will have a chance to create their own steps and character using their imagination.
Age: under three years old.
How much: MOP $990 for six classes and MOP $1,800 for 12 classes.
Imaginary Dance Workshop for Children
This workshop is ideal for a child to get into her or his magical word of imagination, to connect mind to the body, and to discover their musicality, body coordination, and creativity.
Age: three to nine years old.
How much: MOP $900 for six classes and MOP $1,580 for 12 classes.
Macau Design Center Edificio Industrial, Soi Va , 11-13 TV, Da Areia Preta, +853 2852 0335, www.dcmacau.com
Tags
Related Posts