Standing proudly in the majestic heart of Macau is Four Seasons, a symbol of splendor. Take a peek at the lavish life as we unveil the astonishing details of one of the most luxurious spaces in the city.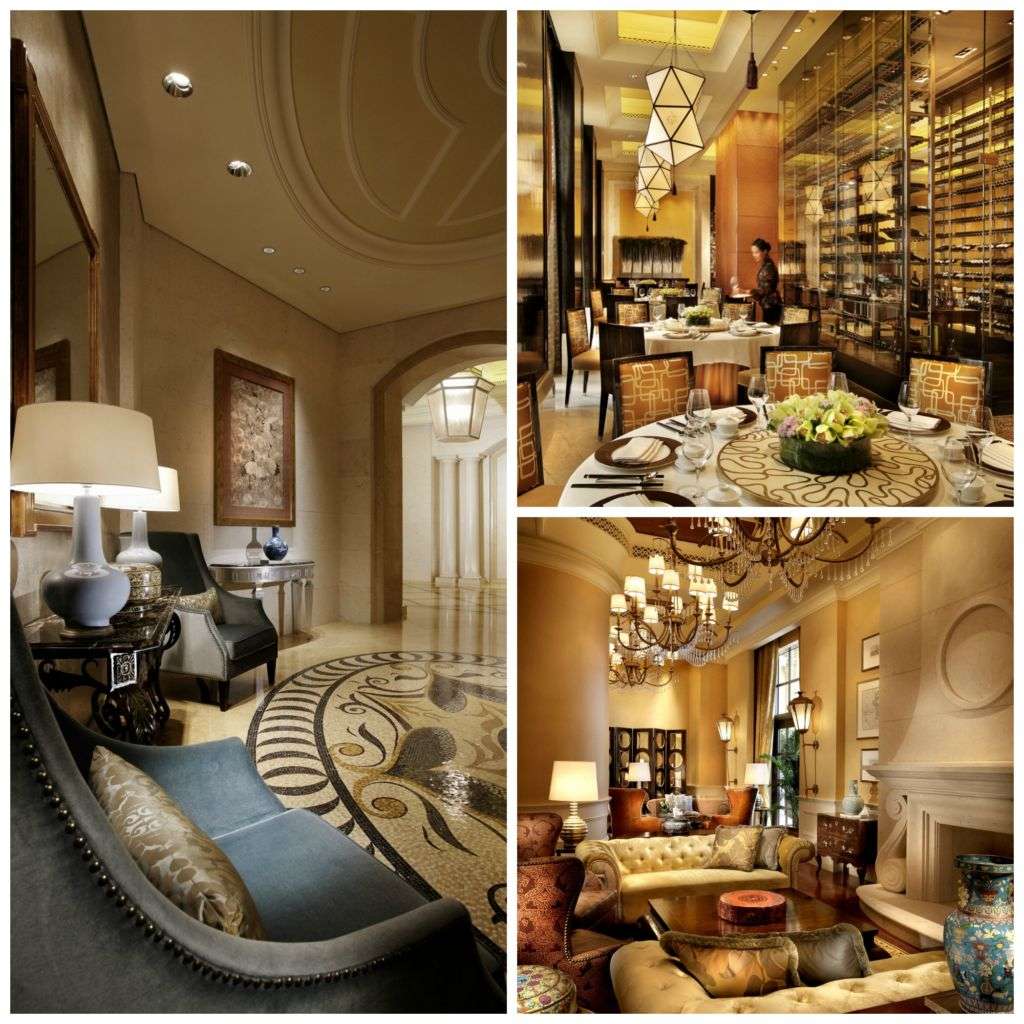 The decadent Presidential Suite of Four Seasons Hotel Macao is the real stuff dreams are made of. With an astounding rack rate of  MOP $64,588++ or US $8,081 per night, one can only imagine the experience that awaits upon your stay.
The Design
Step into the entry courtyard that brims with the charm of colonial Macau. A combination of classical and contemporary design exhibiting motifs of European and Chinese influence through the elegant finishes that capture ancient Macanese culture. From a 19th Century Chinese bamboo console to custom-made lanterns and a carpet inspired by an original Portuguese 15th-century tapestry found in Lisbon museum, the intricacy of interiors and design not only depict glamor and sophistication, it also taps the artistic nature of one's being. Every furniture has been meticulously picked to provide an authentic cultural feeling as you immerse yourself within the opulence of the space.
Every corner is Instagram-worthy as traditional decorative wall sconces, pendants, chandeliers and lamp posts mixed with interior details of oriental accents, lush brocades, and jewel tones make the magnificent Four Seasons an aesthetically world-class structure.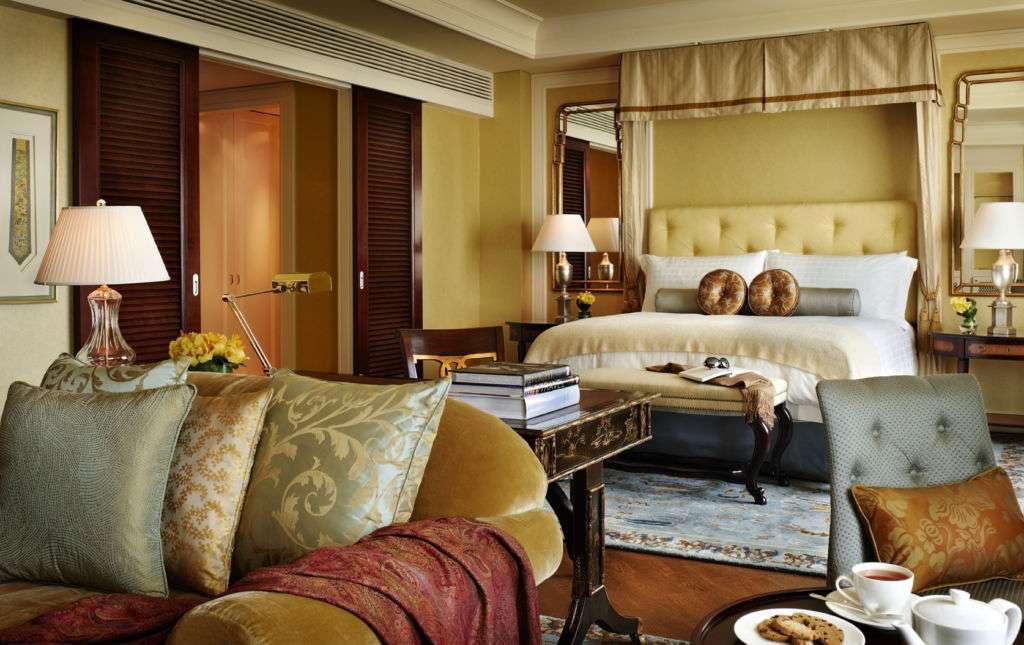 The Suite
Boasting unrivaled privacy fit for an A-lister, the three-bedroom presidential suite is located high on the 19th floor of the hotel. The plush suite features a one master bedroom and two guest rooms that also includes a private rain shower and a Jacuzzi. With an interior design that's consistent all throughout the space, it evokes an instant feeling of relaxation. It also includes a grand foyer, a lavish living room with a balcony overlooking a spectacular view of the city. There is a lounge area and a formal dining room to accommodate discerning guests traveling with family or a VIP with an entourage. The exclusive setting can accommodate a bespoke private dining experience and an unparalleled service at your every whim.
Fine Details
Bask in the elegance of privileged access within an intimate atmosphere of elite entertainment, high-end shopping, top-notch dining and indulgent pampering at Four Seasons. The hotel is conveniently connected to shopping arcades, convention halls and the outdoor facilities of the surrounding area.
This visually stunning location is an overwhelming experience in itself and a great accolade to Macau's heritage.
Tags
Related Posts