Annya Lai is the vice-president of the New Woman Development Association of Macao, a non-profit organization started in May 2017 to empower women, but also raise awareness about gender equality and human capability. Annya lived most of her life in Mainland China until she grabbed an academic opportunity that led to her current life in Macau. She obtained a Bachelor of Economics at the South China University of Technology, in Guangzhou.
In 2013, she was accepted into the University of Macau studying Master of Arts in European Studies. Once in Macau, she knew: this was the place to be. As any young woman trying to succeed on her own, she too struggled sometimes, but that didn't stop her from pursuing her dream of seeing the world and experiencing a new life. We sat down with her to know more about how young people can strive in Macau and what it means to be a woman in such a competitive business environment.
How did your journey in Macau start?
I applied for a master's program at the University of Macau, majoring in European Studies, after graduating in China.
In regards to Macau: was it love at first sight?
For me, living in Macau was always been something I wanted to experience; when I first applied to college, I sent an application to the University of Macau and I was accepted. However, my family really wanted me to keep studying there, to go to the South China University of Technology because it is well-known in China. I ended up finishing my bachelor's degree there, but always with Macau on my mind until I finally came to study for my master's.
Did you ever come to Macau before?
Yes, but never for long periods, just a few days. I remember the first time I visited: I was awed by the light and the glamour. And now I've been living here for seven years already!
So can we say your university experience in Macau was good?
Yes, no doubt. I took advantage of being a student to travel a lot, including for academic projects. My masters took longer than I expected: I spent almost a year traveling for university work, projects, conferences, and another year doing an internship. All this enabled me to kind of experience different lives in Macau and it got me fascinated. There is a lot of potential here and although I didn't plan to stay that long, I thought "Why not give myself a shot?".
Are you thinking of going back to China soon, or do you prefer living in Macau?
I would like very much to run a business of my own in China, but not live there long-term. The idea is to go back and forth and experience both lives.
Do you do it nowadays?
I spend most of the time here but go home every Sunday to spend the day with my parents and the rest of the family, as well as on holidays such as Chinese New Year. It just takes an hour and a half to get there and back anyway.
What do you speak at home?
Cantonese, because I grew up in Zhuhai and my parents speak Cantonese. I also know Mandarin and I speak with some accent from Zhuhai, but lots of people think I'm from Macau.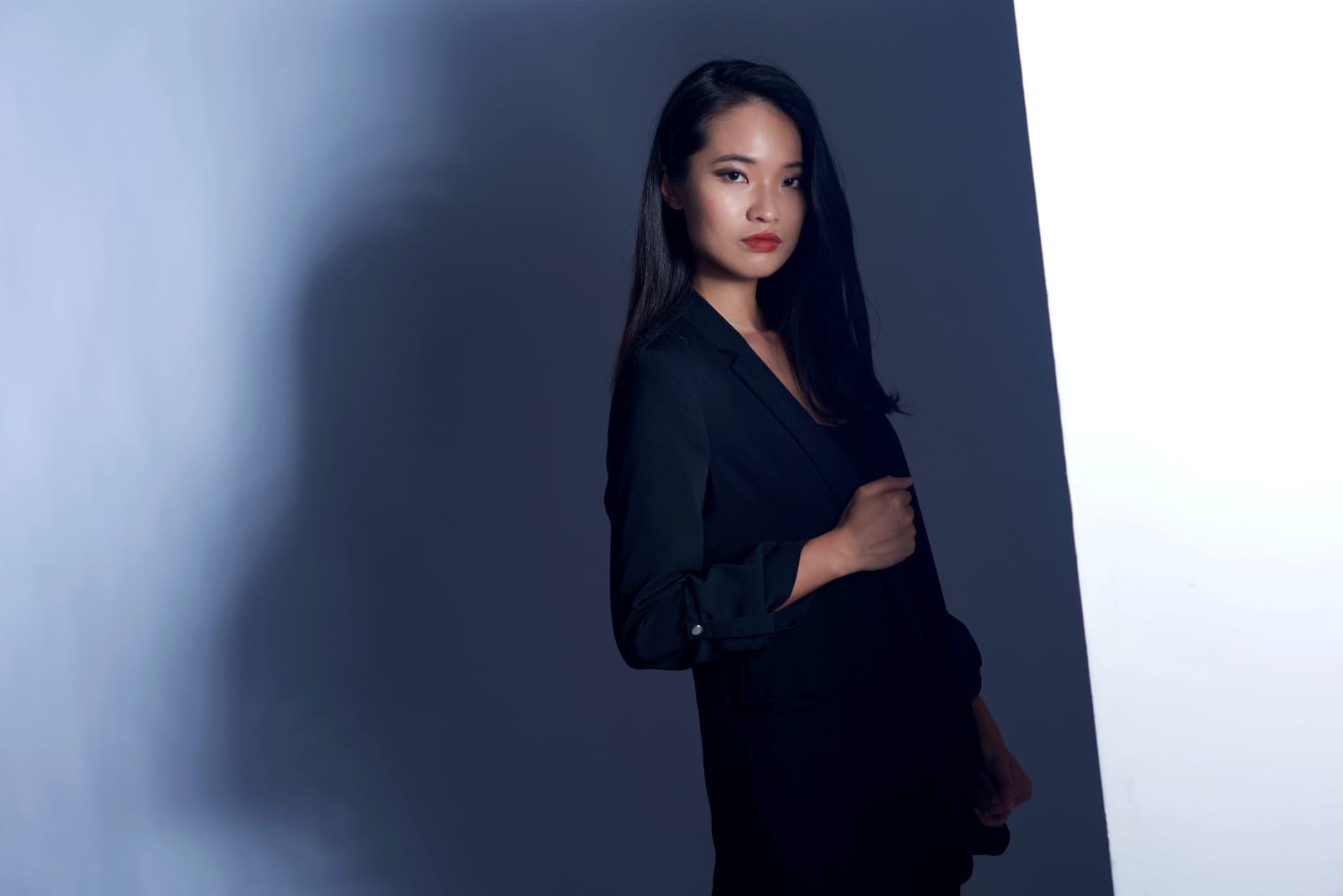 What were you up to before starting with the New Woman Development Association of Macao? 
I did some event planning and management jobs, which I found interesting when I first experienced this industry. My major has to do with International Relations and Diplomacy, but I started working in events and loved it. It also helps a lot that Macau has a strong industry in the events sector.
What has the association been up to?
Well, besides the 2019 Macau New Woman Contemporary Art Exhibition–which we plan to have every year–we already have some events scheduled for 2020. This was our first approach to show people our added value: for us, art is a media where you fit different ideas and perspectives. We deploy art to empower women, as well as local residents or people who used to live here.
The association has "woman" in its title so how does that cater to gender equality?
Yes, but our aim is not to give relevance just to women but to underline gender equality and raise awareness about it. We believe we are doing something for human beings in general. The name was based on the idea that we want to do something related to women and state that our gender is just as capable, creative and powerful as others. "New" is because we wanted to bring something with a flair to Macau. It also represents the new generation of business youngsters and entrepreneurs, as well as the idea that we bring new, fresh ways of bringing cultural events to the population.
So you are open to working with different art formats and genders as well?
Yes, for sure. We are simply art lovers, so we accept all kinds of art formats, including sculpture, painting, installations, but also literature and theater, among others. Our duty is not to tell artists what to do; we just want to inspire people and let everyone know we're all human beings. The artists we invited for our latest exhibition were asked to answer questions like "what does the word 'woman' mean?" or "what is it like to be a woman?" and each one did what they wanted.
So you also work with men? 
Yes (laughs). We have a lot of different people and companies helping us, where there are, obviously, professionals of several genders, including men as well. In fact, several members of our association are men!
You arrived in Macau in 2013 to study. It's 2019 now and you got a job doing events management and planning and founded a local association with other women. How did all this happen?
I think I was lucky. It just happened, by chance. The four of us (founders) were sitting and talking about how great it would be to create something for the people, towards a wider awareness about women and their potential. I saw different lives and people during my travels and thought it would be interesting to do something here. The four of us are all from different areas of expertise, so the brainstorming was quite interesting, with new insights on how to inspire women. Either with art exhibitions, reading sessions and clubs, workshops, our idea is to–through various platforms–show the potential hidden inside every woman. The titles were given for bureaucratic reasons because, in reality, we all work as a team. This has always been kind of a life mission for me to complete and I'm thankful Macau gave me the opportunity to start this project.
Do you feel any constraints when it comes to women striving in the business area and leadership positions in Macau?
I think the environment is quite supportive. We've been witnessing the rise of women in high positions of all sorts of professions, in both private and public sectors. I believe this is a great place for women to strive and accomplish what they dream of.
Do you believe there is still a lot to do in this area?
Yes, there is always something to improve. When compared to other places, the environment in Macau seems supportive in fact, but there is still the question of thinking. When it comes to women empowerment, there is still a long way to go, especially with more traditional minds. There should be more programs and activities focusing on developing women's confidence and giving them tools to do what they really want, opening their eyes to other realities.
What do you like doing in Macau when you're not working? 
Someone I met here taught me that food is bliss. I had always perceived eating as something you do to survive, but I started to really appreciate it, to learn all about different cuisines and each one's particularities. Good food lights up your life and I'm now starting to try different restaurants, especially Italian. This is one of my favorite cuisines and I love Antica Trattoria. I dine there so much the owners and waiters already know me! I take all kinds of people there: family members, colleagues, business partners and clients, friends… I also like trying cocktails and bars, for sure Vida Rica Bar, in Mandarin Oriental, Macau. I also like going to Hong Kong on weekends, to see art exhibitions and have dinner.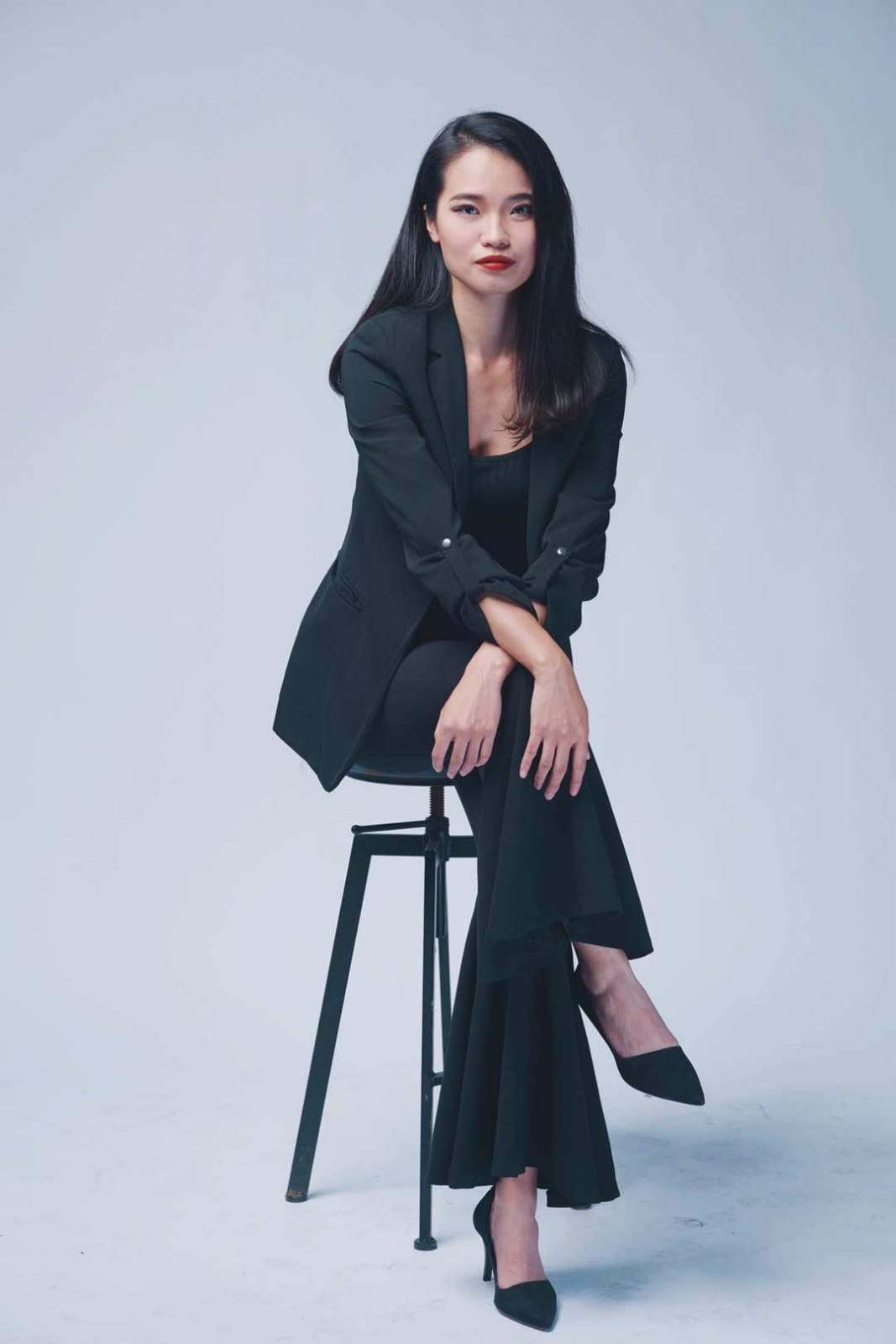 Where do you see yourself in the near future?
Within the next three to five years, I would really like to see the association grow in and out of Macau, even spreading to Mainland China and let people know what our goals are, even at an international level. We're just starting and I want more than that. I really want to influence and make a bigger and wider difference in society. As for me, I'd like to see my professional side grow. I take my job very seriously–sometimes maybe too much–and that makes me want more. I spend a lot of time working and I want to be able to collect the fruits of my labor. Some time ago, a lot of what I did was to make my parents and family happy. Now I do it for myself and to feel proud of who I am.
---
For more information on the New Woman Development Association of Macao, check their Facebook page
New Woman Development Association of Macao www.facebook.com/NewWomanMacau
Tags
Related Posts