Many modern women are making waves in various industries while juggling their roles as wife, mother, daughter, and advocates of charitable institutions. The world has recently seen a strong sense of global activism towards gender parity like #MeToo and #TimesUp. While change will take its time to fully settle in, women are speaking up and are finally being heard. We are celebrating International Women's Day that falls on March 8 each year with a round-up of inspiring and remarkable women in Macau. #PressforProgress
This week, we put the spotlight on Rebecca Glade. The incumbent president of the International Ladies Club of Macau (ILCM) found time in her busy schedule to chat with us about women, Macau and their empowering organization running since decades.
How long have you been in Macau? 
I've been in Macau for three years. My husband works with attractions and entertainment at Studio City Casino. Before moving here, we lived in Minnesota, USA.
What do you love most about the city?
I love the community spirit in Macau. I have met people from many different countries that live and work here. When we were new to the city, everyone was so helpful and caring.
What do you do as the President of the ILCM and why you love doing it?
ILCM works with about twenty different charities and organizations around Macau. It is both a social and charity club, so we have different social events every month. We also help raise money to help this beautiful community.
As president, I try to visit all of the charities we support. Especially after the devastation of Typhoon Hato, community service came to the fore. It was so rewarding to be able to get out and help clean up the community. I am also very proud of my fellow ladies club members and committee members. From organizing clean-up committees to donating food and supplies and lending support to residents in need, everyone did their best to help.
How did ILCM impact women in Macau? What makes it so successful?
When many expat businessmen moved to Macau, their spouses came along and thus the ILCM was created as a community for the ladies in Macau. It is a way for the trailing spouse to stay connected, be involved, and to give back to the community.
Over the years, our club has evolved and now we have a great Facebook page that many utilize to answer questions about finding goods and services in Macau. It is a great resource for not only the newly moved expats to Macau but even those that have lived here for many years. Interestingly, we have also evolved to serve men, too. Now, men have the same member rights as women, as some trailing spouses are men, needing the same resources that women do.
Which charitable organizations do ILCM support and which of them is close to your heart? Why?
All of the many charities we support are very important. Personally, the Caritas school for the disabled children has a special place in my heart. Many of them need special tools and supplies so the ILCM assists with the purchase of these items so they can learn skills and thrive to be part of the Macau Community.
What was the greatest challenge you've ever faced as President of ILCM?
There is definitely a learning curve with the responsibilities of being President of the ILCM. I have been in office for almost a year, and it has been challenging. We are always looking for passionate people that are willing to donate their time to help make our committee and our community the best it can possibly be.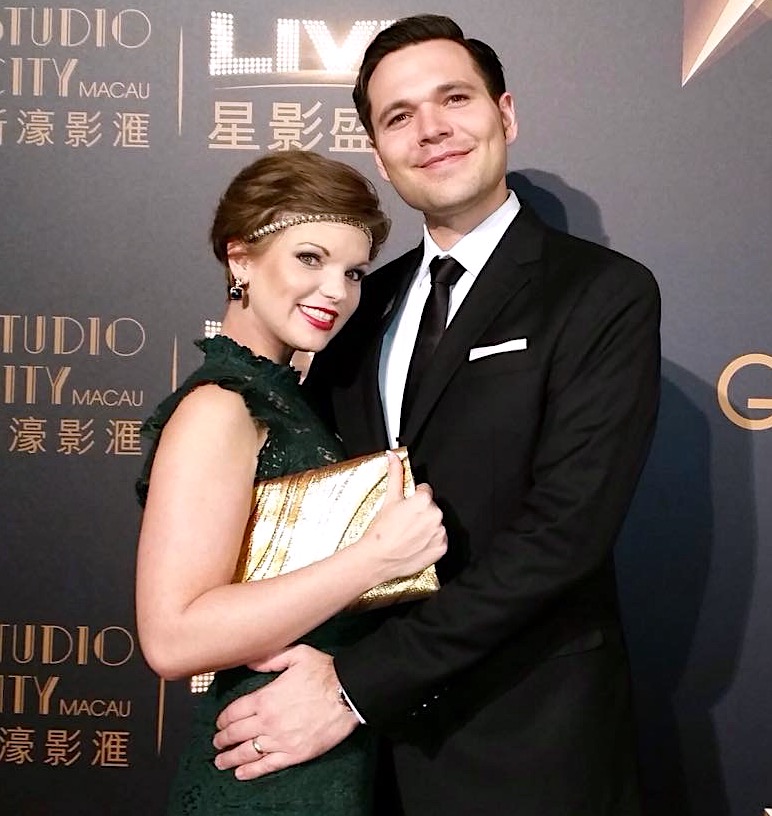 What's the most valuable lesson you've learned from those challenges?
I love being able to do something positive with my time while I am here in Macau. I have always been a hard worker, and at first, when I moved here, it was a challenge to not have a job to go to every day. I love being able to give back to the community.
Which woman inspires you? Why?
My mother Suzie Ogren is my inspiration. She has this ability to make everyone feel loved and listened and that I aspire to attain one day.
What does it mean to be a woman in this digital age?
I have an interesting relationship with technology and digital media. A part of me loves it with information at your fingertips in moments and communication easier in so many ways. I really don't think I would have been able to make this move in a different era before this form of technology.
However, a part of me misses the days when one could really disconnect. Being able to unplug and not have a phone tied to our hand. I grew up on a farm in the middle of South Dakota, USA. Some may think it would feel lonely to not have a smartphone and Facebook but to sit and enjoy the sunset can be a very healing moment and a lovely experience. I try and slow my pace and unplug whenever I visit home.
What's the best advice you could give aspiring young women or a younger version of yourself?
I'd say even though your Theatre degree in college was super fun, and taught you so much, take a couple of business classes. I also would remind her that the world is a small place so be kind to everyone whether it is the person emptying the garbage or the CEO of a company. Also, the internet is forever so only post what you'd want your grandmother to see.
What are your favorite places in Macau? Why? 
I love being able to hike the trails up to A'ma Statue. It's great to get some exercise while enjoying the scenery. My husband and I also enjoy going to Cheoc Van Beach and enjoying a lazy Sunday afternoon at La Gondola. Being able to hear the sound of the waves while enjoying some delicious food makes for a nice day.
What's your recipe for a power breakfast?
I am so lucky to have a loving husband that makes me a breakfast smoothie made with almond milk, frozen bananas, peanut butter, espresso, and protein powder. It makes me start my day filled with love and energy!
---
International Ladies Club of Macau (ILCM)
Visit their Facebook Page or email at [email protected]
Tags
Related Posts