Photo credits: Cherry Au
It was over cocktails and food–two of his favorite things–where we sat down and chatted with Jimmy Chung. At the wonderful Vida Rica Bar, Jimmy talked about his life-changing decision to move to Macau, how much he's loving it, but also about his passion for gastronomy and much more. "Design is design. As long as you know about color and perspective, you can design anything" might as well be this creative's motto and it's been his truth as well. From fashion to furniture design, events management, and private kitchens, Jimmy's life is full of surprises! Keep reading and find out about Macau LGBTQ+ Social Club's founder, his ambitions, and future plans, but also his past experiences.
Let's start by knowing a bit about you.
I was born in Hong Kong, grew up in Toronto, Canada. And then lived around the world: Paris, Hong Kong, Montreal, New York, and now, Macau.
Is there any specific reason you chose Macau as your home?
I've been coming here for work for the past eight years on a contract basis and fell in love with the city. I thought it would be a nice place to move to. It's a much more peaceful, safer place, especially in these times.
So you'd say you've fallen in love with Macau?
Yes, for sure.
Why?
The simplicity of life, the people. They respect the arts and culture, which is very important for me. As a creative director, arts, culture, and architecture are very important parts of my life. I feel that the Macau government really respects that and preserve a lot of old buildings, compared to Hong Kong, where they tear everything down to build the next best building they can offer. It's always sad.
When did you move to Macau?
December, 2019. It's been almost a year already.
You mentioned living in Paris and New York. Was it for work?
Yes. I traveled to different areas as well for the same reason. And that's also why I used to come to Macau. I want to start establishing myself in Macau and also going back to China for work, which I've stopped for a while.
Could you tell us more about being a designer?
I started out as a fashion designer and that led me to different areas of design. I had a client for whom I'd design gowns for him and his wife; he was a film director, so he asked me to design their house and I said "Well I don't know, I'm not an interior designer". "Jimmy, a designer is a designer. As long as you know about color and perspectives, you can do it", he said. I accepted the offer starting with one room only first. They really liked it and I ended up doing the entire house. From that, he introduced me to commercials, short, and feature films. I started art directing commercials and he taught me what I needed to know and do. I fell in love with this area and kind of slowed down on fashion design to concentrate more on these. That led me to product design–because it was related to interior design–and I would design tables or sofas. After a while, I realized I didn't want to do fashion anymore; I had lost interest. I found that when doing interiors, things last longer. It's there for a decade or so, while clothes won't be worn every day; they're in the closet for some time.
People won't be able to appreciate it on a daily basis as much. I decided then that I wanted to change, concentrating on interior and product design. In Hong Kong, we (my former business partner and I) had a production house where we produced a lot of gala events as well for big brands like Prada and Gucci.
Were you involved in any Macau events as well?
Yes, Fashion Week was one of them, at The Venetian Macao. We did a lot of events around the world, in China as well. I still stand by what my client told me: "Design is design. As long as you know about color and perspective, you can design anything". That really inspired me to do different areas of design and the good part of it is that doing, for instance, a piece of furniture would inspire me to make a dress. It's the inspiration from different areas for the next project.
In that sense, does Macau, as a city, inspire you?
Yes, definitely. The architecture, how people live: they're so relaxed and chilled, especially compared to Hong Kong. A lot of things here inspire me. Food inspires me! I love eating, and I've even had restaurants back in Canada.
You've experienced a lot of different things then, professionally speaking?
Yes. The restaurant, called Shanghai Lily, was more because I love to eat (laughs). So I wanted to create a place where my friends and I could hang out, eat, and drink all the time and not be overcharged. My concept was fine dining without the attitude of snotty waiters nor the price. It was more like a supper club. On weekends we had live DJ sets and people would come up to me and say "It's the only Chinese restaurant without fluorescent lighting and plastic table cloths". The whole place was candlelit.
When was that?
Back in the 1990s, in Toronto. I always had art installations as well. It was all totally unorthodox for the Chinese restaurant concept. I called the food modern Chinese food, not fusion. I did my version of tapas because I love eating but can't eat a lot. So tapas was a beautiful concept for me. I called it "Chaipas".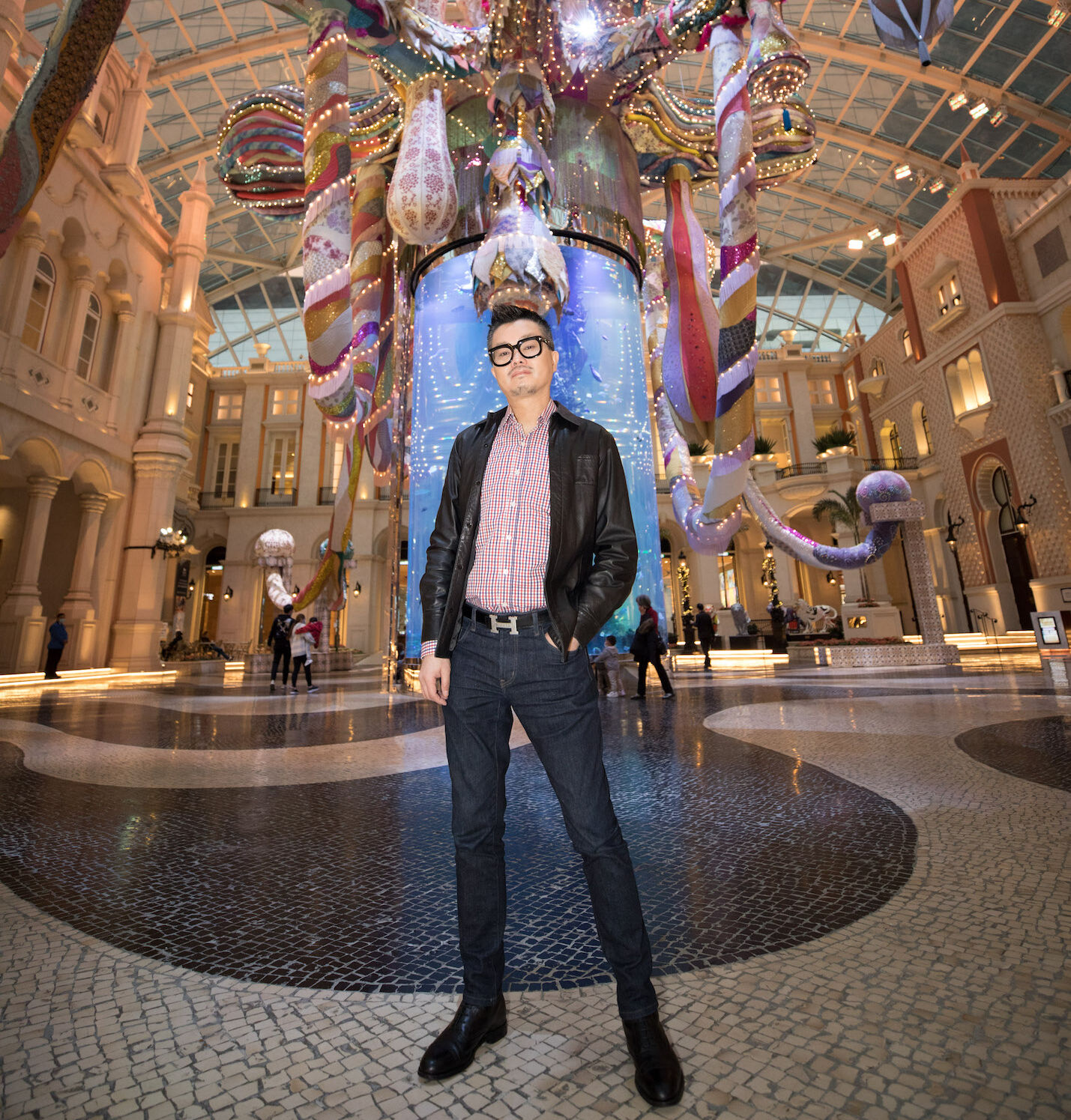 You moved a lot during your lifetime. Did it start with your parents' jobs or something?
Not really, no. Growing up, we (my sister and I) really didn't get enough time to see our parents. They were busy with their business and my sister and I had the habit of living around the world, a bit in gypsy mode; when we were kids, our parents motivated us to go on holiday. "You need to know the world to learn other cultures, how people live, how people eat, think, so when you grow up and work with people from other countries, you'll know how they act and think", they'd say. We understood that when we grew up, but it wasn't easy when we were kids. We were very lucky and fortunate to have been able to live around the world in different areas, as well as to work.
What and where did you graduate in?
Fashion Design in Toronto. And I did a course in Paris as well. I was headhunted for a job by Dior and Chanel because I already had my own line in Toronto at the time. I went over, was interviewed, and eventually worked for one of them for almost ten years. Then went back and forth for a while between Paris, Toronto, and Hong Kong for my own businesses.
When did you first open your own business?
I actually opened it when I was 16. I started doing my own designs. I realized that it was better to have my own company and have someone representing it than to have some take half of my paycheck.
Did you know anyone already before moving here?
Yes, I had some friends, one of my best friends actually. I was telling him about how business in Hong Kong was getting slower and slower, contracts were getting closed, people couldn't afford to open new shops. Additionally, living in Hong Kong is very expensive, so Macau was a nice idea. If I do have work in Hong Kong, it's just an hour away by ferry. China was also an option, but my Mandarin isn't that good.
You're also involved in other projects, locally speaking. Can you tell us about that?
I organize the Macau LGBTQ+ Social Club. The reason why I founded it is because when I moved here, I realized there is no gay bar nor LGBTQ community here. Neither for support or any form of communication within this group. There's another association, but it's more on the political side, which I'm 100% not. I'm just doing this for social gatherings, connections with people, and the community, and knowing what establishments are LGBTQ-friendly.
What do you do in specific terms?
I go around to different bars and restaurants to know if they're willing to have us there for events and parties. I started this club on the Meetup app and I kind of forced my friends to join to make it look like there're more people (laughs). Eventually, I got more people to join; from 10 it went to 50 and I think it's around 100 now. We're on Facebook as well.
Do all of them belong to the LGBTQ+ community?
No, we have people from all walks of life–the LGBTQ+ but also straight people who like and support our events. One of our most recent events had over 160 people. It's a great leap from our first meeting where it was just me and another person (laughs).
It's been quite nice; three of the people from previous events are now helping me out with the next projects, which helps me out a lot because I don't know a lot of places here. It makes it easier to source places locally. We're always looking for more people to join and support. I've been funding all this from my own pocket, the events, the fee on Meetup, which isn't a lot, but it's still money.
Do you feel that there's a demand for these kinds of events in Macau?
Yes, I do. After doing so many events, I've had people coming up to me, thanking me for organizing these and letting me know that Macau has nothing like this. Macau and Hong Kong are two very different places. I would say Macau has a more traditional approach and that's something that deserves respect. I'm all about tradition; I think that's what keeps a culture alive. Without tradition and values, things will get lost.
What are your goals when it comes to the club?
We're hoping to do a big charity gala dinner event on the club's one year anniversary. The idea is to have dinner, and raise money to give to local charities. To show people we're a positive body and that we have a positive approach to the community.
Are you aware of other similar events happening in town?
I've been told there's nothing like it in Macau and that I'm the only one doing them. People are always craving for more, asking when's the next one.
What kind of events do you usually organize? Are they more on the night time party side?
We've been having a lot of bar drinking events, but we've also had dinner at restaurants. Another thing we want to start doing is charity events: we want to do a beach clean up event as well. I want to do more events where we give back to the community. Like going to some old people's residences and giving them Christmas gifts, just go there and spend time with them because not everyone has someone.
How do you normally advertise the work of the club?
We don't really advertise it. First, it was on Meetup and word-of-mouth, and then everyone wanted a group on Facebook and that's what I did.
One of the events was a drag queen show. Can you tell our readers what this entails?
It's a female impersonator doing lip-synching. Some drag queens sing live while impersonating a few characters. It's fun and can be very artistic and tastefully done but sometimes it can also be very trashy and fun at the same time. It's an interesting experience for someone who's never seen a live show. It can be a man dressed as a woman or a drag king, which is a woman dressed a man. We were lucky enough to have Felicia Keys doing our first drag queen show in Macau; she was from the House of Dancing Water–very talented!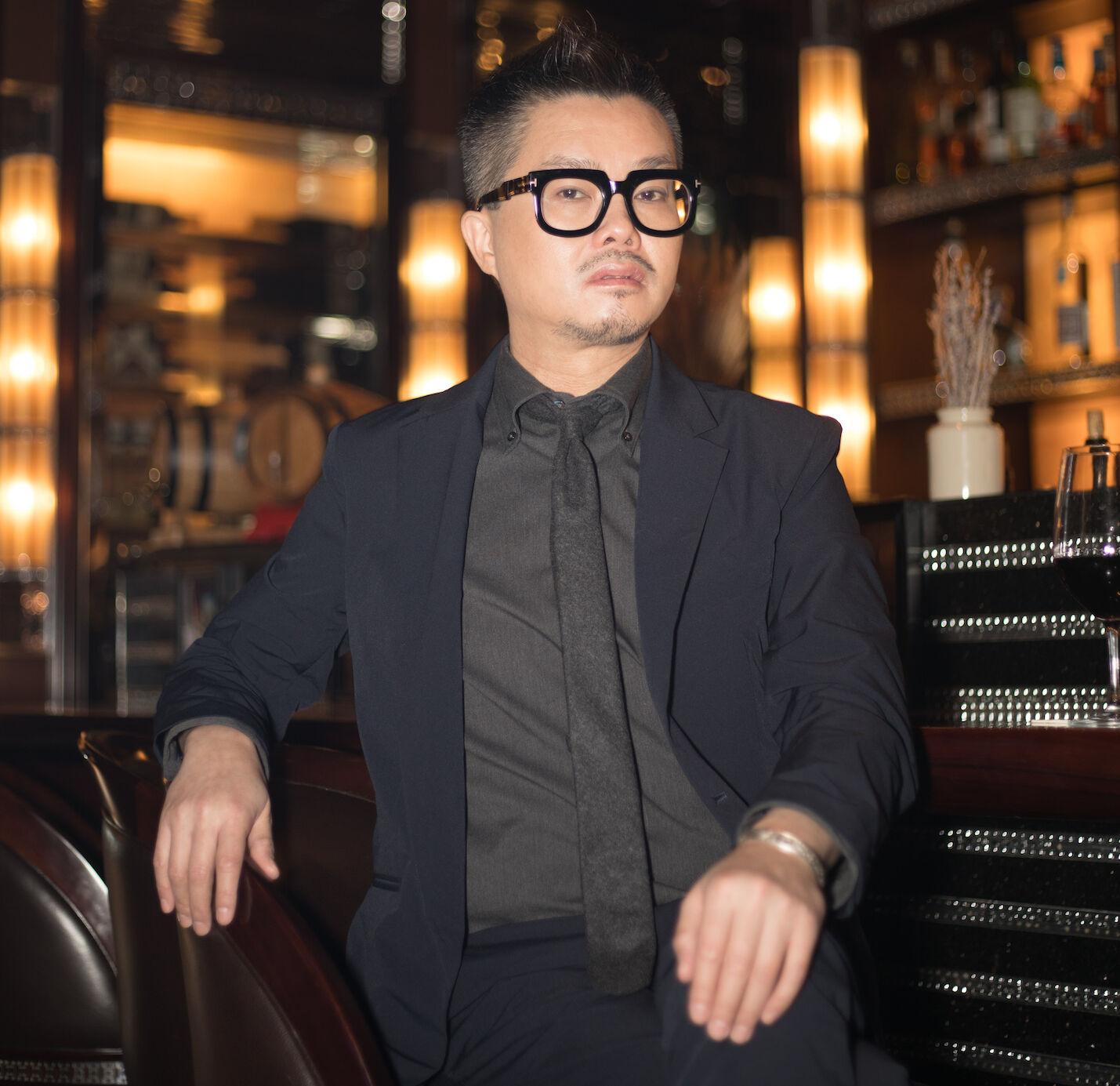 How do you combine a full-time job with this passion of yours?
You actually learn how to juggle these things; I'm used to it. I like being kept busy, but I also enjoy not working as well.
How do you spend your free time?
I love hanging out with friends and I love to cook. I would run my private kitchen in Hong Kong, gather people, and host private kitchen dinners at my home. I was featured in Open Rice too! I only do it when I have time and whenever I'm in the mood because it takes quite some time. I was already asked to do it in Macau, but I charge HKD $1,900 and above per head–I'm told people might not pay that in Macau. I love my private kitchen; some of my plates are antiques and they have a lot of history around them. There's no point in having all this china and keeping it in the cupboard; you've got to use it, live it.
Do you like traveling as well?
Yes, I love it. I love experiencing new cultures, new places, food. But I like to do so with someone that has the same mindset, or by myself.
What are your favorite places in Macau?
Prior to moving here, I was more familiar with the Taipa side and Cotai. I always stayed at The St. Regis Macao, Cotai Strip. It's one of my favorite hotels in the world. That used to be my favorite hangouts and then a friend introduced me to The Macallan Whisky Bar & Lounge in Galaxy Macau and I really liked it as well. New restaurants in town but also street vendors. There's a restaurant in an alleyway where you sit outside in the street, Chou Kei. My friends thought I wouldn't go, saying it wasn't tidy and all that but I loved it!
I also love Mico Bar and Che Che. This is my new discovery, Vida Rica Bar. I discovered it because I used to go to Mandarin Oriental, Hong Kong's bar.
Are you planning on living in another city in the future?
One of my dreams is actually to live in Beijing. I think because my father's business was in Beijing, I knew a lot about the city. I love visiting the Forbidden City and getting lost there. It's very interesting. I always wanted to live on one of those old-fashioned hutongs with a courtyard in the middle. My parents bought me one a long time ago but then I realized how much it would cost to renovate it and eventually sold it.
---
Read all about Macau LGBTQ+ Social Club through the group's Facebook page
Follow Jimmy Chung's work here
Tags
Related Posts