Sofitel Macau at Ponte 16 is situated right in the heart of the city. The inner harbour is Macau's oldest gateway and represents much of the city's vitality. Sofitel Macau is also a place where you can find a little of everything! From an inviting high-tea experience at the lobby, complete with their signature macarons, to a number of all year-round exhibitions and a swimming pool that deserves a lot more buzz than it gets. One of our favorite elements has to be the hotel's view. Few places in town offer the same vibe of being in the old town. Any visitor or guest will certainly feel they are near the real city, where real people live and go about their lives, something that is quite unique here in Macau.  As Macau is a busy city, being assailed by that level of hustle and bustle all day every day can tire anyone out! Thus, Sofitel Macau at Ponte 16's So SPA is a welcome oasis of calm and tranquillity perfect for a day of rest and relaxation.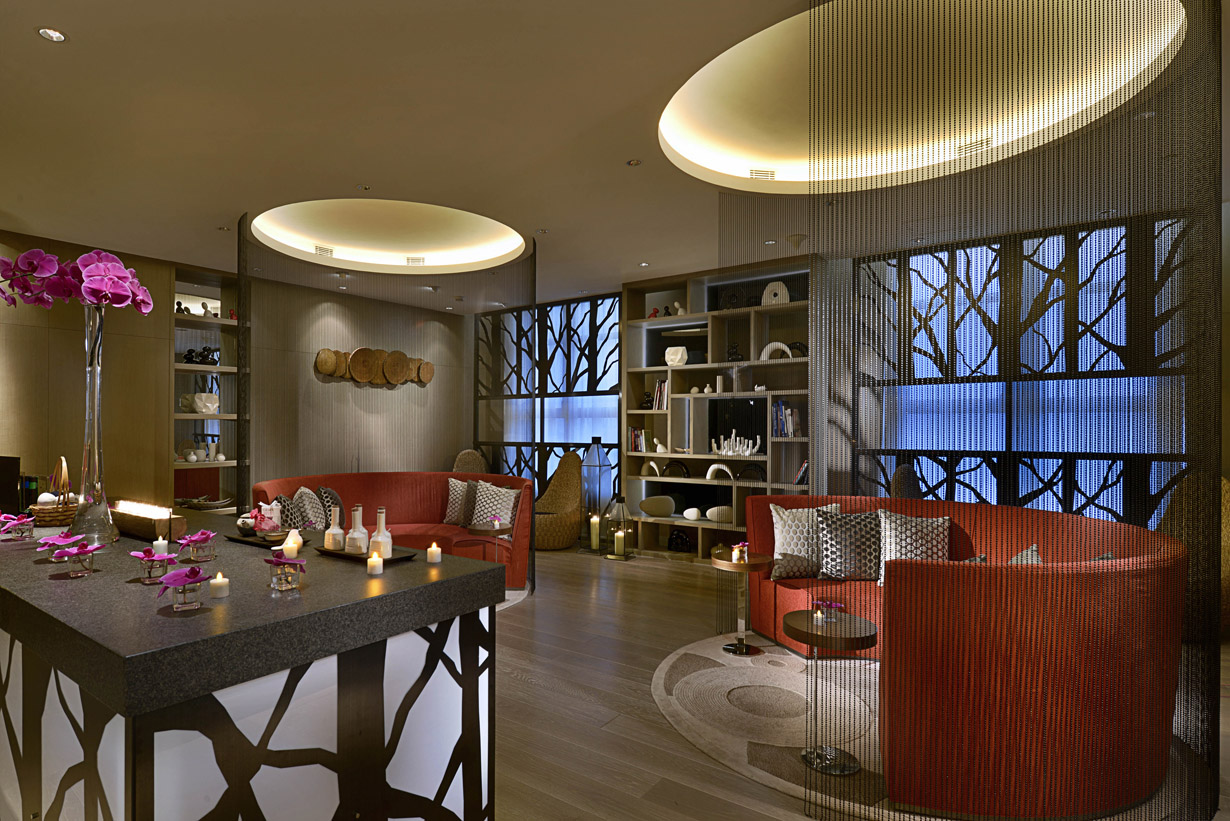 Once we got to the sixth floor of the exceptionally luxurious hotel, we were first greeted by Lisa. With a warm smile and a gentle gesture, she ushered us to the relaxation area. The decor is simple yet elegant and while sitting in the plush, red chairs, we noticed that there are elements of both the East and West incorporated into the interior design. A touch of the French Provence is noted with beautiful dried lavender flowers but the orchids reminded us that we were still in Asia. For the welcome drink, we had the option of either blue or pink butterfly pea tea. Lisa then proceeded to explain that this special tea reacts to lemon juice and turns pink while it turns blue when mixed with honey. The tea was just a special touch of magic that promised a great experience at So SPA. 
So SPA guarantees the latest in French cosmetology and its six spa suites range from single rooms to lavish couples suites furnished with their own private jacuzzis. The Relaxation Room is definitely an area of the spa to stop by after your treatments and meditate to fully immerse yourself in your newfound serenity. For those who want to incorporate beauty into their wellness itinerary, we highly recommend having a mani-pedi in the Champagne Nail Bar. And yes, French bubbly will be served so bring your girlfriends and have an amazing bonding time.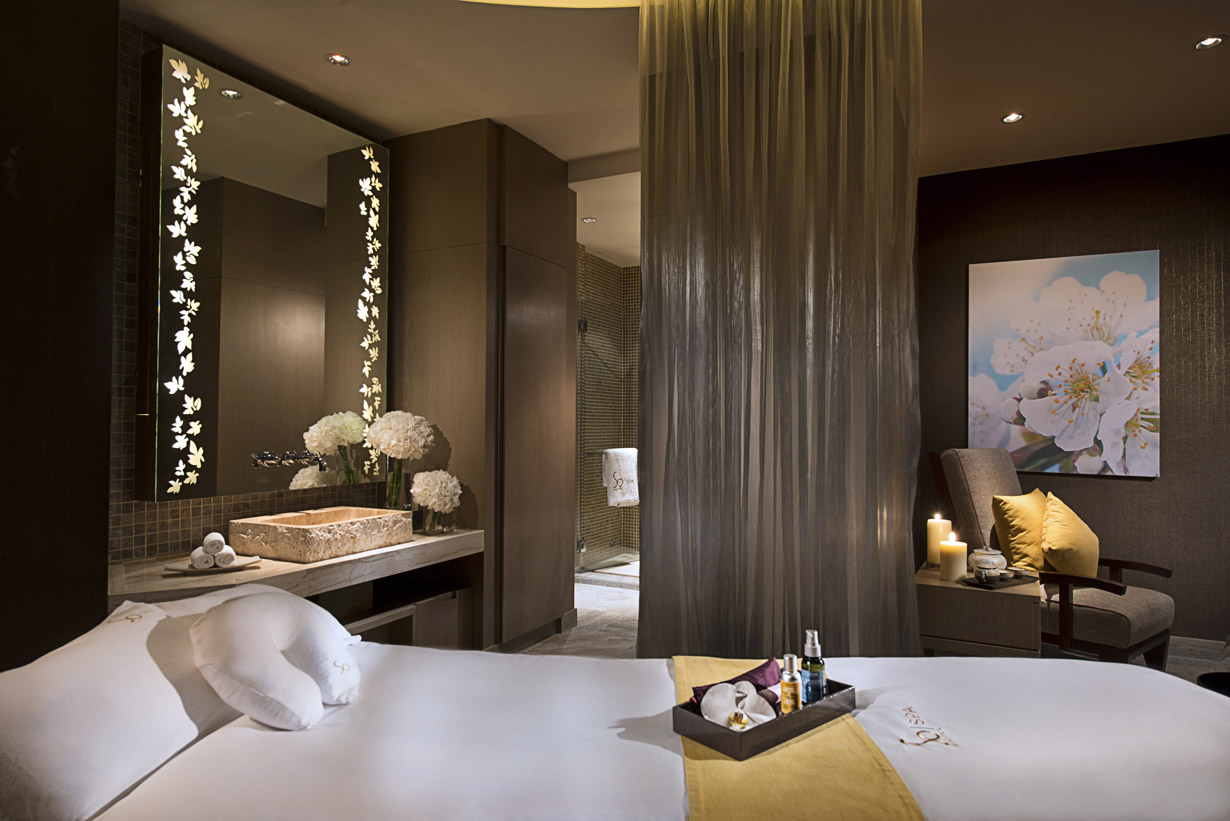 Total relaxation and pampering
The treatment chosen for the day was the Relaxing Aromachologie Massage, a 60-minute journey to bliss which included elements taken from masters around the globe. Swedish strokes, Chinese acupressure and Balinese massage techniques blend together to stimulate our blood circulation and ease tensions. This treatment is highly recommended for those with irregular sleep patterns and promises to leave you feeling an immense sense of calmness in both mind and body.
As Lisa gently massages all our problem areas, it truly feels like she's massaging our problems away. We felt deep relaxation which is very much helped by the wonderful aroma of lemongrass essential oil. The strokes were light but at the same time, took away all the pressure, aches and pain.
The verdict: amazing and we will definitely come back! So SPA may not be the biggest spa in town but it has what we need in a city that never sleeps—serenity, simplicity, rest and relaxation.
---
So SPA 6F, Sofitel Macau At Ponte 16, Rua do Visconde Paço de Arcos, Macau, +853 8861 7801, [email protected]m
Tags
Related Posts