If you've been in Asia long enough, you might have realized there are different trends when it comes to fashion, lifestyle and, of course, hairstyles. It can be quite difficult to find that perfect hairdresser or barbershop that makes you smile when looking in the mirror. We looked all over Macau to find the latest buzz on barbershops and hairdressers specializing in men's haircuts just for you! Here're the best barbershops in Macau.
The Macau Barbershop 
(See featured image above)
Founded by local Sara Fonseca in December 2017, The Macau Barbershop is a fresh and trendy addition to the hairstyling scene in the city. Specializing in gentlemen haircuts–and shorter styles for women–they also cut kids' hair, providing insights and tasteful opinions about the newest fashion tips when it comes to style! Visit them for a haircut, beard trim or something new for your son! You can see all their services on their Facebook page and bookings can be made via their website. Prices range from MOP $200 to $350 for beard and haircut services, with a kids' haircut for MOP $200. For updates and cool pictures, follow them on Instagram @themacaubarbershop.
Opening hours: Monday–Saturday, 12:00pm–8:00pm; closed on Sundays
The Macau Barbershop 1 A/B Rua de S. Miguel, Macau, www.themacaubarbershop.com
Joker's Barbershop & Grooming
Co-partners Jet, Ming, and Maurice have several years of experience when it comes to hairstyling. Maurice has even worked in Toni & Guy, which specializes in both male and female haircuts. Retro, classic, and modern come together in a combination that blends in perfectly where they're located–Taipa Village. A trendy destination for both locals and tourists, this area now boasts incredible new and revamped spots, and Joker's is a good example. Here, you can get street-style or classier haircuts, especially if you are a man looking for an original look! Be amazed by their interesting retro decor and surprise friends and family with a new haircut. A simple beard trim costs MOP $110, with haircut ranging from MOP $100 to $300, and a full haircut and beard service for MOP $390. Follow their Facebook page or Instagram @jokers__barbershop for more updates.
Opening hours: Monday–Saturday, 11:00am–8:00pm; closed on Sundays
Joker's Barbershop & Grooming 25 Rua dos Mercadores, Taipa Village,+853 2882 7383, www.taipavillagemacau.com
2Legit Ltd
Founded by local hip-hop lover Rocklee and Fernando Lourenço in 2013, this is the first American-style barbershop in Macau. Aiming to bring street-style to every customer, they are good listeners and their Facebook page has quite positive reviews. This barbershop also hosts events to promote hip hop and local culture. Rocklee has learned a lot from his experiences when living in Chicago, so you are in good hands! Check out their work and future events on their Facebook page. Bookings can be made online here. A cut goes for MOP $300–360, with a beard trim ranging from MOP $200–260, and a shave from MOP $300–360. Students can have a haircut for MOP $200 whereas kids and seniors are charged MOP $180.
Opening hours: Daily, 11:00am–9:00pm
2Legit Ltd 51 Rua Central, Edif. Mei Luen R/C Bloco A, Macau, +853 6345 2162, www.facebook.com/2legitcutz
Rui Carreiro Barbeiro
Founded by Rui Carreiro, this barbershop (barbeiro, in Portuguese) boasts a classic and retro decor with complete Portuguese vibes. Inspired by Lisbon's by-gone days, the place is full of vintage stuff, which makes you feel nostalgic. Carreiro has several years of experience and uses Portuguese products, among others, to provide a high-quality service to its customers. Especially aimed at the male public, he also cuts women's hair and kids, by request. Prices can be slightly higher than the other barbershops listed here, but if you are looking for what's done in Portugal regarding hairstyling, this is the place to go. Follow their Facebook page for more updates.
Opening hours: Wednesday, 11:00am–9:00pm
Rui Carreiro Barbeiro 1A–1C Calçada da Rocha, Wa Koung Building, Macau, +853 6232 2654, www.facebook.com/Rui-Carreiro-Barbeiro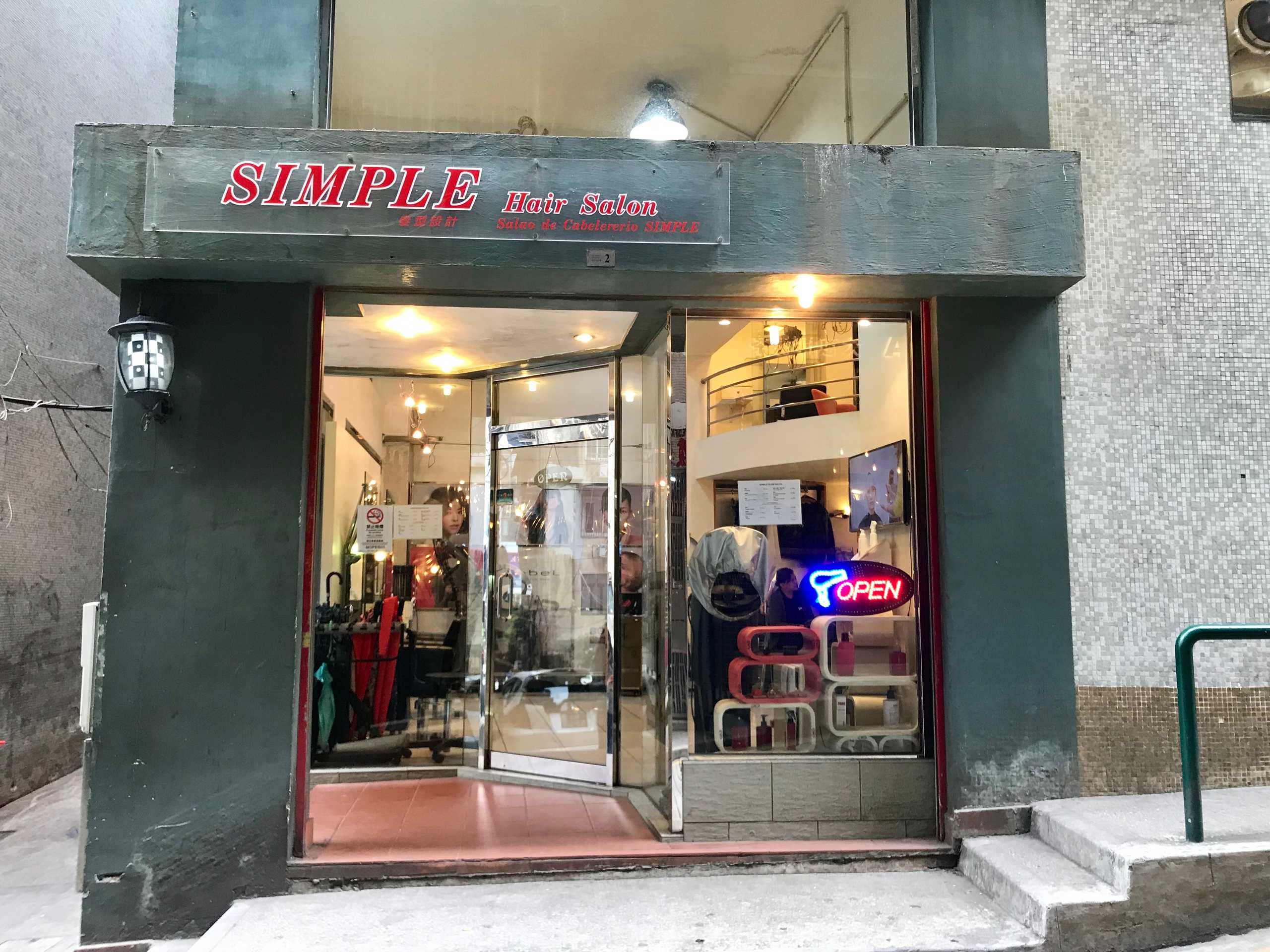 Simple Hair Salon
Founded several years ago, it's a fashionable spot, with easy-going staff. Located close to Dom Pedro V Theatre, they specialize in both men's and women's haircuts. They also offer beard shaving services as well. A full-service including washing and haircut can go up to MOP $300, but it's definitely worth it!
Opening hours: Thursday–Tuesday, 9:30am–7:30pm
Simple Hair Salon 2 Calçada de Santo Agostinho, Macau, +853 2897 0282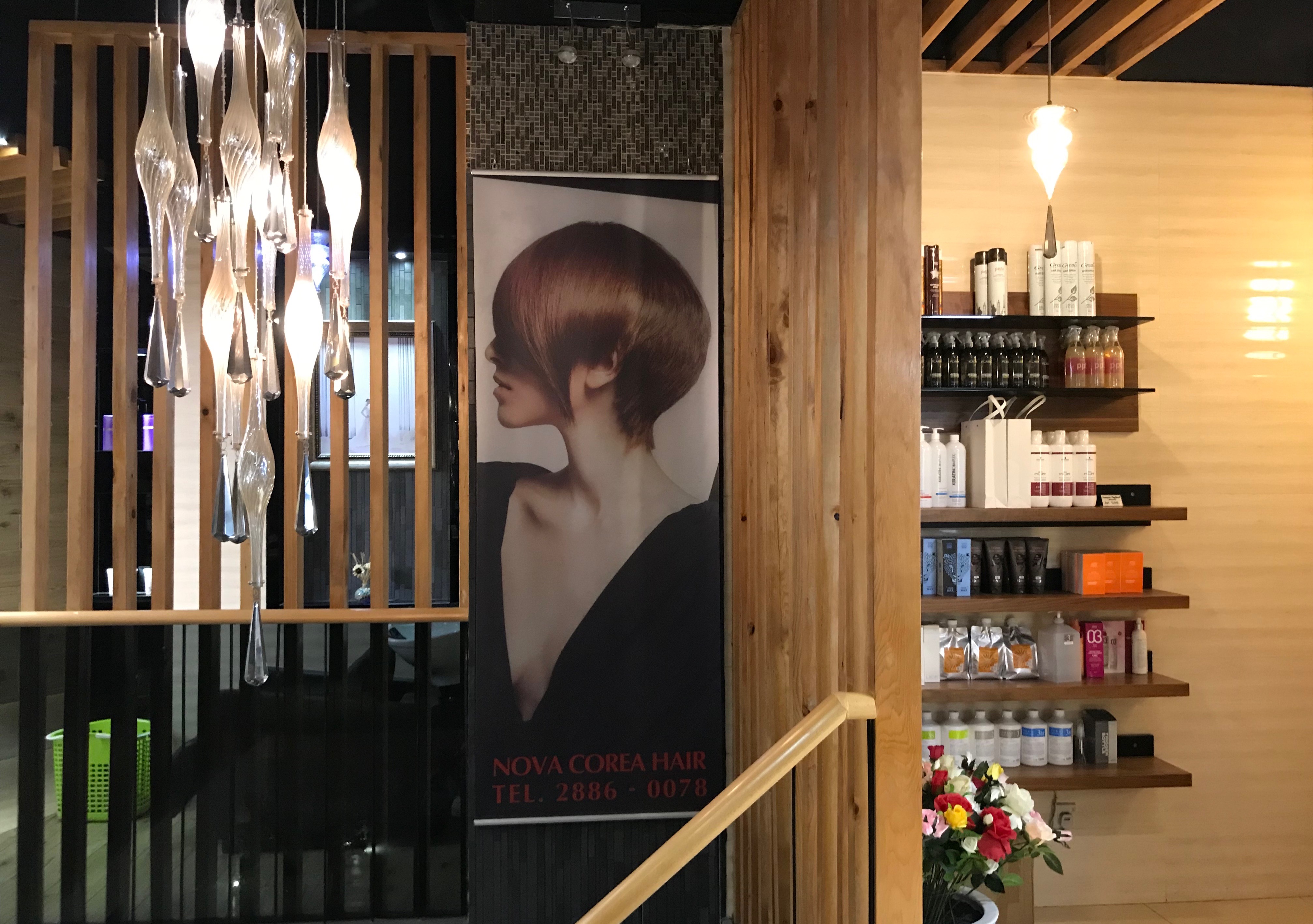 Novo Corea Hair Salon
Novo Corea is the place to stop by if you're looking for a new, Korean-style haircut. They do the standard haircuts as well but focus more on trendy Asian styles which can be quite avant-garde sometimes. If you want to revamp your style or want to want to look like your favorite K-Pop star, check out their Facebook page to see what they're up to!
Opening hours: Daily, 10:30am–8:00pm
Novo Corea Hair Salon 21 A Avenida de Guimarães, Taipa, +853 2886 0078, www.facebook.com/novocorea

Lisboa Salon
On the lower floor of Hotel Lisboa on the Macau peninsula lies a hair salon that serves both ladies and gentlemen. Set in a historic casino, it has an antique atmosphere to it with very attentive staff who will meticulously execute your requests. If you are looking for classic and well-done haircuts, this is the place to go to. Their wash and cut service cost no more than MOP $250 and we highly recommend their head massages!
Opening hours: Tuesday–Sunday, 10:00am–8:00pm; closed on Mondays and public holidays
Lisboa Salon G/F East Wing, Hotel Lisboa, 2-4 Avenida de Lisboa, Macau, +853 2871 2547, hotelisboa.com/leisure-facilities/lisboa-salon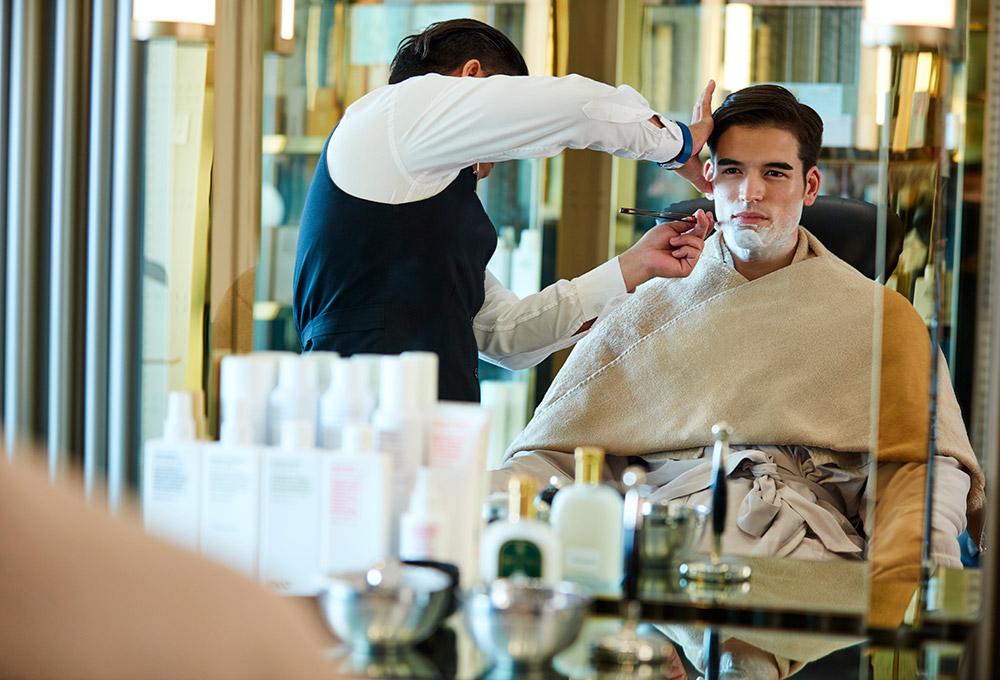 Le SPA'tique Hair Boutique & Barbershop
As the name indicates, this salon in The Parisian Macao has a chair for everyone! They also have spa treatments such as massages and facials. Men are most welcome and with great rest and relaxation, there's the added bonus of a flawless haircut. It might be a bit out of the way for people living in Macau, but it surely is an experience to remember. The staff has several years of styling experience, so you are in good hands! Gentlemen's haircuts start at MOP $310, with color treatments available for MOP $620, and a kid's haircut for MOP $200 (up to 12 years old). Check their full pricing list here!
Opening hours: Tuesday–Wednesday, Friday–Sunday, 12:30pm–8:30pm; closed on Mondays and Thursdays
Le SPA'tique Hair Boutique & Barbershop Level 6, The Parisian Macao, Estrada do Istmo, Lote 3, Cotai, +853 8111 1221, www.parisianmacao.com
Tags
Related Posts