Wow, it's almost the end of the year! Time to make those final purchases to get you through the upcoming winter months. Here we have a special rundown of great products to improve your skin. Whether you're looking to splurge or find an affordable effective product, we have recommendations for everyone.
Perricone MD Essential Fx Intensive Overnight Moisturizer 
(See featured image above)
This new collection from beauty powerhouse Perricone MD is amazing. Although there are five gorgeous items in the new 'Essential FX' range, our favorite is the intensive overnight moisturizing cream. This is a much denser cream but it is meant for nighttime use which is why it is quite thick. Apply and leave it on all night to wake up to smoother, more plump skin. It even works great as a neck and chest cream as well. Even though it is dense, the texture, smell and overall feeling of it are great. Made with Acyl-Glutathione, Flaxseed Oil, Chia Seed Oil and Macadamia Seed Oil, its suitable for all skin types and has a subtle light natural fragrance. For best results, apply after your favorite Perricone MD serum, serum concentrate, or facial cream. Its been over 20 years since the launch of their original hero products, but this range is packed with essential fatty acids (EFA) that have fabulous skin healing properties which are great at fighting inflammation. Perricone MD says it is one of the best night creams in their collection. Developed to improve elasticity while you sleep, it nourishes to relieve dryness and plumps to soften deep creases and lines. While this moisturizer isn't on the cheap side, it's definitely a skin-care investment you should make.
Perricone MD T-Galleria by DFS, City of Dreams, Cotai and Joyce Beauty Stores in Hong Kong, www.joyce.com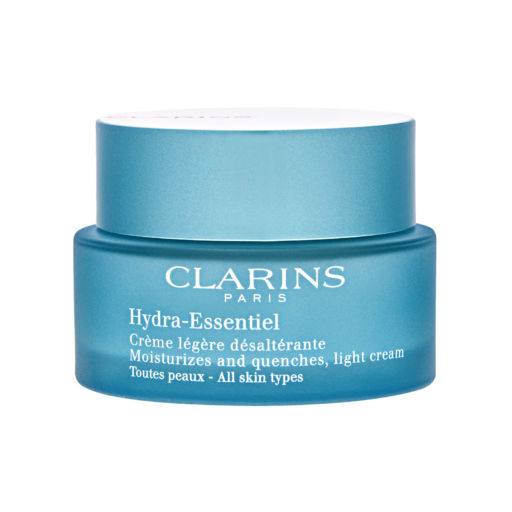 Clarins Hydra-Essentiel Light Cream
Looking for a lightweight cream for winter? Look no further than Clarins Hydra Essentiel Light cream. It feels light and silky on the skin and absorbs really quickly. It has a great consistency, almost like it has a fluffy thick whipped texture. It doesn't have a greasy feeling and for those looking to feel like they have a well moisturized and plump face, this is the cream for you! It works great under makeup and doesn't irritate or clog pores. It has a lovely clean scent which is just what you need for a face cream. Made with organic leaf of life extract to boost the natural synthesis of "sponge molecules" and beautyberry extract that helps protect the microcirculation and revive for a healthy-looking, radiant glow. The addition of extracts of organic African ebony, Furcellaria, Nipplewort, and organic Sanicle protect the skin from indoor and outdoor pollution, which we all know we need to protect against in Asia.
Clarins New Yaohan Macau, Avenida Doutor Mário Soares n˚90, Macau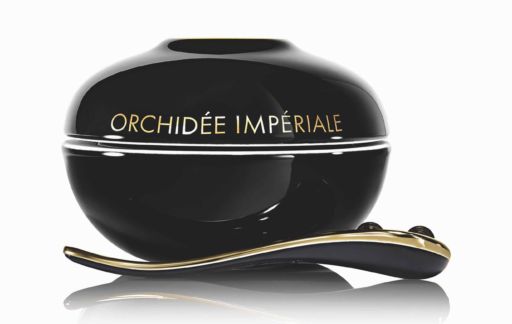 Guerlain Orchidée Impériale
Splurge alert! An aroma of skincare beautifully layered in a cream, Guerlain's Orchidée Impériale is a skincare work of art. The presentation is sophisticated and mysterious, being carefully encased in a jewel-shaped porcelain container. The magical concoction focuses on the refinement of the skin's texture and facial contours. It defines a firmer, more supple and unbelievably radiant look ideal for the fall season and preparation for the winter season. The black orchid is a native to the Peruvian Andes and is one of the most extraordinary flowers in the world. It blooms for only three weeks of the year compared to other varieties of its species that last from two to three months. What makes it even more remarkable is that both male and female flowers grew on the same plant. It has many precious qualities that baffle science and our understanding of nature. This is the same with Guerlain's powerful scent in this skincare masterpiece. That is why this coveted beauty product from Guerlain is simply one-of-a-kind. The new Orchidée Impériale Black The Cream is priced at HKD $10,300 for 50ml.
Guerlain New Yaohan Macau, Avenida Doutor Mário Soares n˚90, Macau
Tags
Related Posts