Macau is a unique city with fast-paced growth and development. Home to iconic structures and innovative lifestyles, it is also home to influential business leaders. One who is a testament to the saying, "The future is female" is Michelle Ho, CEO of Golden Burger Group. Michelle's formidable character and leadership drives the business to new levels of success.
Talking about family, challenges, and plans for the year ahead, get ready to be inspired by her journey in this revealing one-on-one.
Can you tell us a bit about yourself and your connection to Macau?
I grew up in Macau. My family has always been here and it's home to me. When I was young, I couldn't wait to leave but it seems I still ended up back here (laughs). I moved back to Macau six years ago just after Chinese New Year.
Having grown up in Macau, you must know the city very well—what are your favorite places and activities? Where do you always take visitors when they visit?
I really love the juxtaposition of Portuguese culture and the bold new Macau. From the cool blend of the back streets of the city to the mega resorts.
I usually take my friends who are visiting here to wander around those old streets. You just need to be strategic about your itinerary because of the big tour groups as well. You need to be a little smart with planning your day out.
I love dining at this old fashioned local café near New Yaohan—Cafe Ip Chi Kei. It's been around for decades and possibly offers the best pork chop buns in Macau. For a place to wind down after a long day, I like the Ritz-Carlton Bar & Lounge and their artwork as well. I also love the Vida Rica Bar at Mandarin Oriental, Macau. The view is stunning!
Can you tell our reader how your business journey began?
It's quite a bit of a long story but to make it short, it was during the time my dad started thinking about retirement. I was then in Hong Kong and ready to leave having been recruited to work at the Banyan Tree Hotels & Resorts' headquarters in Singapore so I said no to moving back to Macau. But the talks remained persistent and after four years I opened up my mind to leading the family business having felt the need for a new challenge away from the corporate world and the politics that accompanied it.
I had continuous conversations about it with my father and one in particular with one of my good friends in college who began a business with his father. Then, I was able to understand from that perspective how fun, complex, interesting and rewarding it was. Working in the family business can add so much to the relationship and also take a lot away. For me, it was making the right decision for myself and my family. I have siblings as well and the truth is at the end of the day, they are and will always be your family. It's a tough choice because you can't just say 'no' and leave. You have to commit for a long time.
I was in Singapore at the time and it made sense for me to do my training there with the local market and McDonald's regional office as well. I went through rigorous training and worked my way up from the bottom. From learning every station and role at the restaurant, to mastering the different management levels, attending many training courses and workshops, to leading the team at the market level and so on. And yes, I do have a degree in Hamburgerology. It does exist, indeed!
Tell us more about the business.
I am the Developmental Licensee of the McDonald's franchise in three markets, Macau, Zhuhai and Zhongshan and serve as CEO of Golden Burger Group. We now have 90 stores across these cities and employ over 4,000 employees.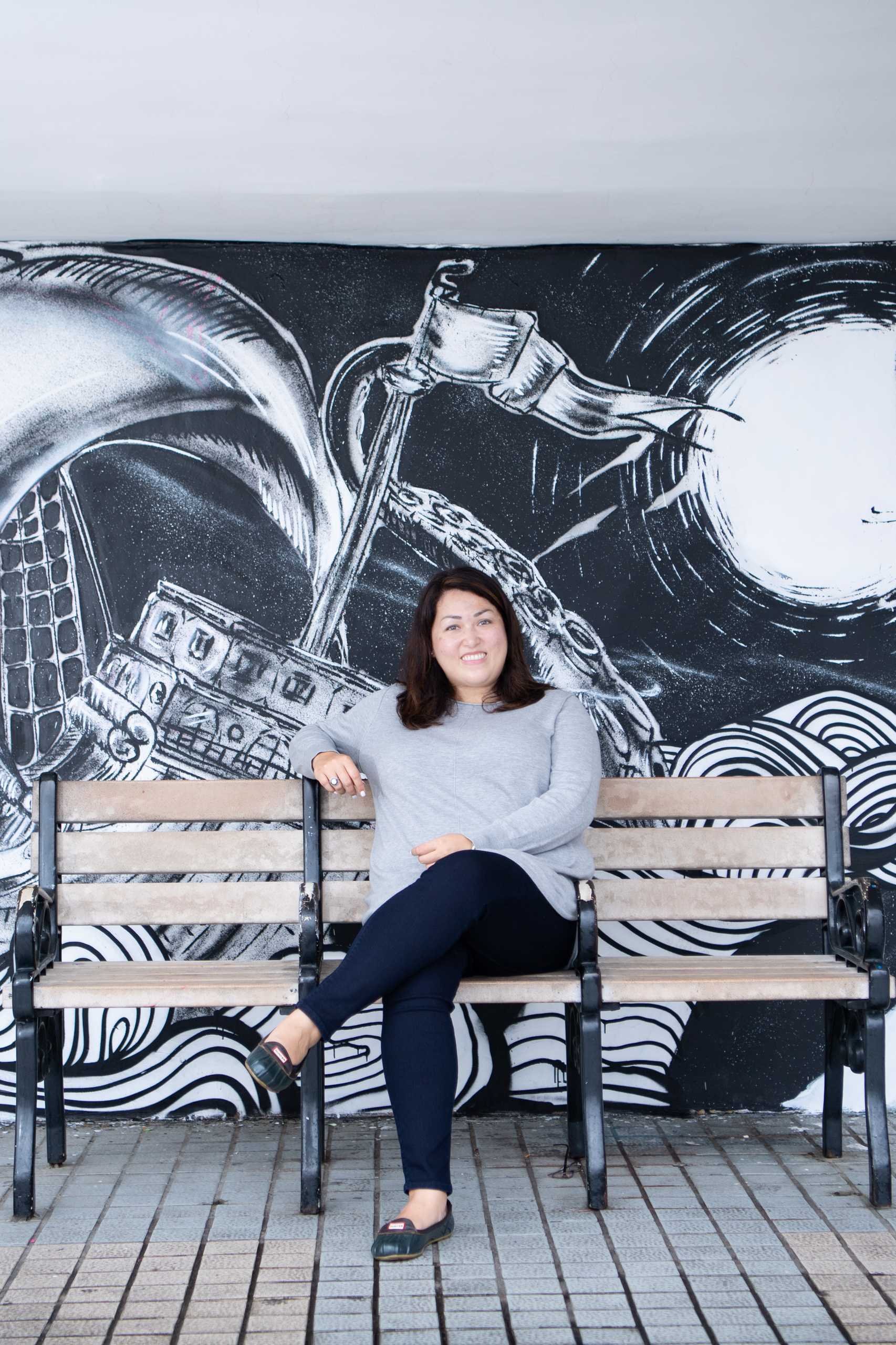 What's the most challenging part of your entrepreneurial journey?
It's been an interesting ride for me. I must say that my team has been real rockstars. My dad was able to grow a very solid team during the first 26 years of growing the company. My role has been to harness their strengths and bring them to the next level as the company continues to go through an aggressive growth phase having been around now for almost 32 years. The challenging part is in finding the right people and gauging their attitude and outlook.
The Macau employment environment can be a tough market as we swim along with big casinos and of course the government sourcing people. We, of course, continue to be creative and encourage empowerment and career development however we can within the organization.
How do you maintain work and life balance despite your hectic schedule?
Technology can be both a blessing and a curse. But ultimately, in terms of running a business, it's been a really great aid. I try to take advantage of it and continuously communicate with everyone but I also try and find time to reflect, regroup and be present. Sometimes I have to make hundreds of decisions a day, so I definitely need to switch off. It's about finding the right balance and taking care of yourself both mentally and physically. I also make time to see my friends and family, who are very important to me.
What was the best advice that was given to you by your mentor? 
My mentor from my college days at Cornell University's School of Hotel Administration, Professor Mary Tabacchi, always encouraged me to be the best version of myself. She really took me under her wing and taught me so much not only about the hospitality industry but about strong work ethic and being a confident person. I have been fortunate to have had past bosses who taught me a lot and helped shape me as a leader. These days, I try to give back by mentoring young students as well. Especially those who are grappling with similar challenges that I went through on whether to join the family business.
What do you think of the entrepreneurial scene in Macau as a whole?
It's extremely challenging for start-ups in Macau and I can appreciate it fully. I do think it's great that we still have local entrepreneurs coming to the market opening bespoke cafes and vegan shops. I know for a fact how it can be extremely challenging even from our perspective as a big business. The Macau market is unique in its own right but there is always opportunity. I hope it continues to thrive!
How is 2019 looking for you, what are you working on, anything new and exciting?
2019 is going to be a busy year in all three markets. We have exciting expansion and refurbishment plans this year. On a personal level, my sister is having a baby so I will try to see her and my other sisters in the US more often, plus balancing work and 'me' time.
What is your favorite food on the McDonald's menu?
I must say I am torn between Chicken McNuggets and the Double Cheeseburger but both are my go-to on the menu.
---
Connect with Michelle Ho on her LinkedIn page here.
Tags
Related Posts