May only means one thing and that is, summer is on its way. The skin has to battle a lot with rising temperatures and just like your wardrobe your make up bag too needs a spring clean. Since humidity the number one complaint, we have rounded up our beauty picks for this month.
Christian Louboutin- Loubiflash Limited Edition Nail Collection
(See featured image)
Christian Louboutin has launched his first-ever neon-like nail color shades just in time for summer. Keeping in theme with their iconic packaging, these shades promise to bring some fun to those humid rainy Hong Kong and Macau summer days. The colors are cheerful yet elegant and add a playfulness to any outfit. The Dragon Flash blue-green, Crosta Meteor orange and the Neoprene pink are all so different its hard to choose a favorite but with an affordable price tag, we might just grab the lot. The limited edition Loubiflash Nail Collection delivers luxurious, ultra-pigmented and long-lasting color to nails and also makes a great gift for those friends who love their colors.
Loubiflash Limited Edition Nail Collection each for HKD $265/6ml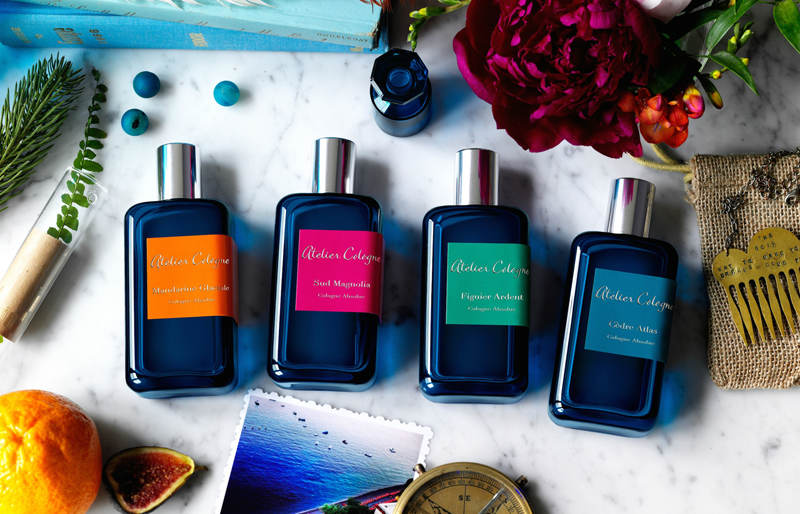 Atelier Cologne
Shopping for a cologne at Atelier cologne is more than just buying a gift or perfume for someone you love. Atelier cologne pride themselves on creating a story behind each cologne and its fragrance. Each indiduval cologne has been created with a character in mind, a story to fall in love with and a smell like no other. With over 36 different options available its hard to only choose one. Their first cologne and iconic smell is the Orange Sanguine but do read our full review of the brand.
Atelier Cologne is available at International Finance Centre (IFC) and Harbour City, Hong Kong.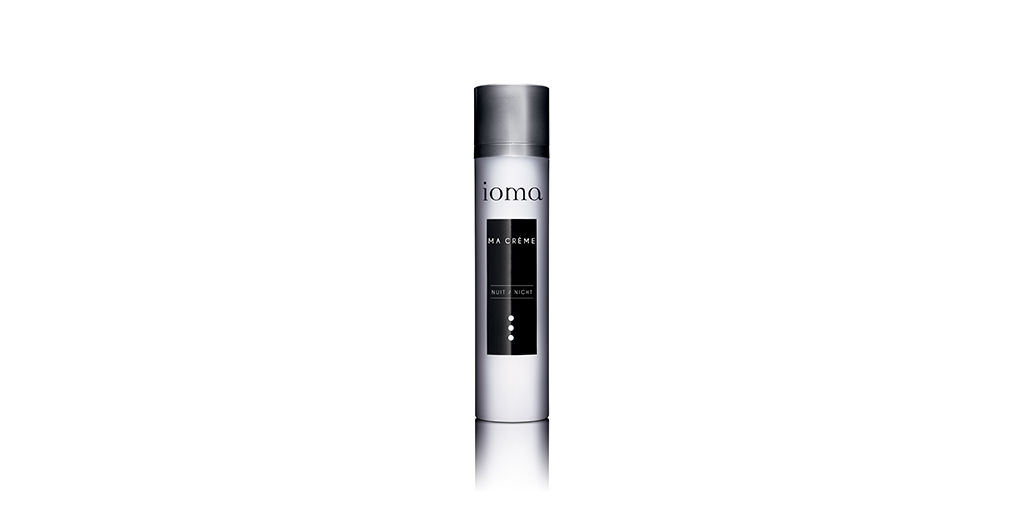 IOMA- Ma Creme
With our skin and other things, there is no "one size fits all" and it is often hard for brands or businesses to be so customized and personalized for every customer and still stay affordable. But this French brand has been around for ages and is a cult favorite among those in the know in France who worship their hero – Ma Creme. Everyone who buys a Ma Creme first has a chat with the consultant for a detailed diagnosis of their skin and then wait for the results which determines the exact forumula of the creme for your skin. You would be surprised how much you can learn about your skin from this process. The best thing is after using your Ma Creme for 2-3 months, you go back for another consult and your skin should have changed. They even save the results and track it on your next visit. My inner science nerd is loving this. There is also an online diagnosis, where you can specify your needs and details for a more generalized diagnosis, or even an in-depth online formula maker to personalize your one result out of more than 40,000 possibilities.
IOMA G/F, Wing On Department Store, Sheung Wan, +852 2555 7517, www.ioma-paris.com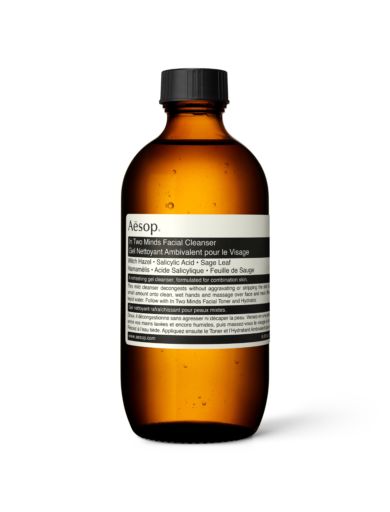 Aseop In Two minds Cleanser
A cleanser is one of the most important steps for any beauty routine and everyone has a favorite way. Whether it is a cream cleanser, gel cleansers or something more foaming, we all want the same result– clean, fresh skin. If you love to feel that soapy clean feeling on your skin after a good cleanse, you would have been a loyal buyer of Aesop cleansers for quite some time now. Recently they have released a cleanser for combination skin called "In Two minds", a cleanser that instead of a harsh, chemical liquid it is a light refreshing gel with soothing and sweet smelling ingredients like witch hazel, rosemary, and Moroccan chamomile. It doesn't quite give you that lactic acid stripped feeling as the last one but it delivers just as in-depth a clean. To use, dispense half a teaspoon and massage into your face with clean hands and rinse thoroughly with warm water.
Aesop at Galaxy Macau G049, The Promenade shops, www.galaxymacau.com or signature Aesop stores, select department store counters or Aesop Online.
In Two Minds Facial Cleanser 100ml at HKD $240, 200ml $345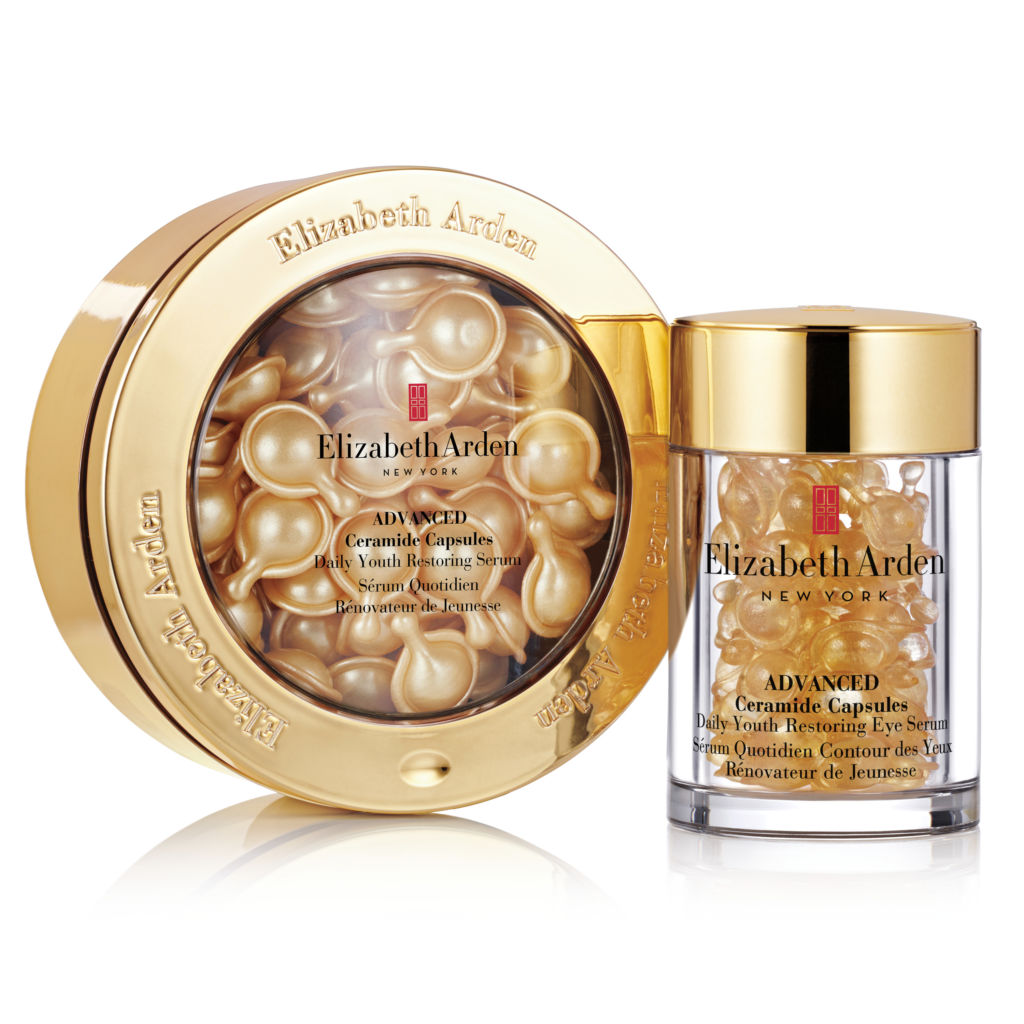 Elizabeth Arden-Advanced Ceramide Capsules
Elizabeth Arden is no newbie to the beauty scene, we have been a worshipers of this brand for decades. Her 8-hour cream works like magic and recently we tried another one of their products–Advanced Ceramide Capsules, both for face and eyes. If you are not usually a big fan of oil products, that common fear that oil products aren't good for oily skin, however, you should be willing to try them out. Apply it to dry freshly washed skin, don't be surprised if all the oil isn't absorbed straight away, it might soak in better overnight and you will wake up with super soft skin. I only used them at night and was super happy with the result. If you have any leftover product on your hands since opening them can be a bit messy, massage the rest down your neck and chest as well. Test it on the arm first, for any reactions.
Elizabeth Arden available at DFS counters in Hong Kong and online at www.elizabetharden.hk
Tags
Related Posts