The sense of smell is apparently the most provocative of the rest. It has the power to resurface memories long forgotten and arise emotions that have been subdued for years. The sweet smelling cologne of Atelier transports us back to eternal summers, evokes memories of melting of lollypops, salty waves of the ocean and sun-kissed light summer breeze.
Deliciously refreshing and preciously unique, the Atelier brand has a truly enchanting Maison de Parfum inspired by the legendary Eau de Cologne founded by Sylvie Ganter and Christophe Cervasel in 2009. Since then, the name has become synonymous with exorbitance and bliss, with an incredibly satisfyingly aesthetic Instagram to match.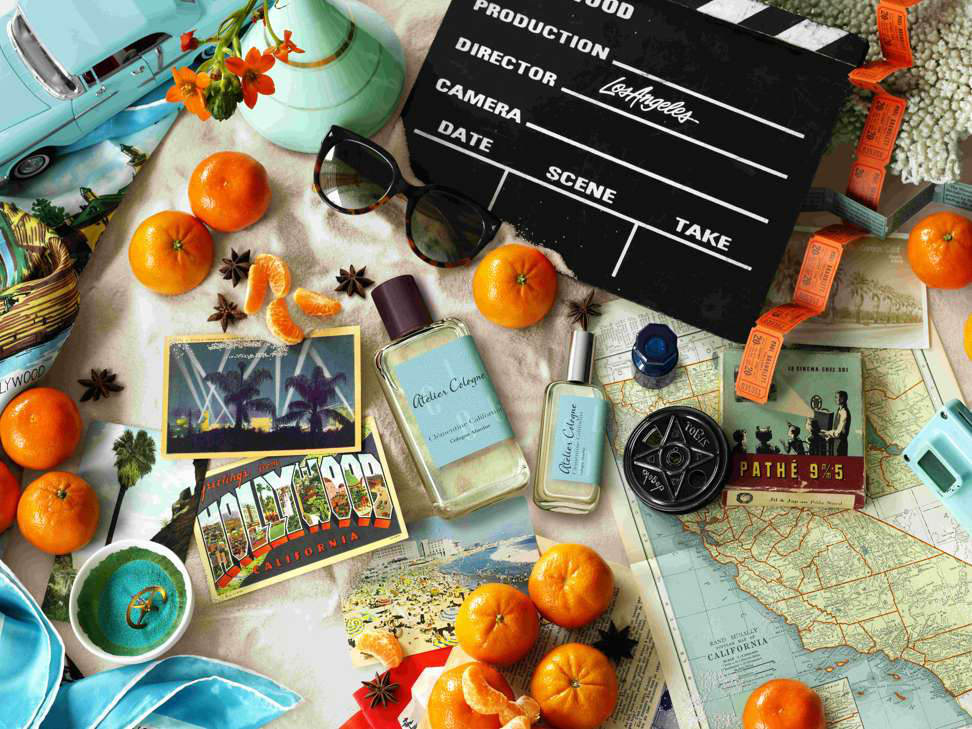 The Clémentine California
For this Cologne Absolute, a perfect balance of delicacy and power is established by subtle citruses and precious raw material. Remember that holiday in Itay, or maybe it was the south of France, the time where you laughed at the sweet juices of a nectarine, or a mandarin perhaps, dripped down your face. Remember rinsing your hands, tanned and hot from the sun, in the cool blue water, and splashing your face clean with it, the salt mixing with your sun cream to make a glistening syrup on the skin. The Clémentine California takes us back to that very moment, that sensation of cool breaking through the heat, of sweet and salt coming together like unexpected friends. Inspired by the romance and glamour of Hollywood cinema, the scent is as sophisticated as it is playful and one of our favorites.
Almost like an invisible accessory, it is the perfect addition to a summer outfit, to bright colored clothing and beach waved hair. Similarly, a spritz in winter will transport you back to those hazy, lazy, days, and brighten up any day under the cloud. It's fun, sentimental, and downright delicious.
The Perfect Gift
Atelier's most lovable feature that makes it the perfect present for any occasion is their coveted gift boxes. Make a bespoke gift at their online workshop where you have authority on the products, material, and color of the boxes. Exquisitely packaged and expertly wrapped, not only do the gift boxes look fit to deliver a high-class product but they can also be personalized. A name or phrase can be inscribed to make the sweetest selling gift also have an individual touch.
---
Atelier Cologne Shop 965, Level 3, Shoppes at The Venetian Macao, Estrada da Baía de Nossa Senhora da Esperança, Cotai, +853 2822 9998, ateliercologne.unifyxp.com
Tags
Related Posts