Le Labo breathes an exceptional concept to the world of fragrances by its unconventional style, sheer austerity, and high-level craftsmanship. This is the most selective perfume brand in the world, with only 35 boutiques and less than 50 corners. A niche perfume house, it is all about offering products that are plant-based, cruelty-free, and genderless–redefining luxury and consumerism along with its unique freshly handmade approach.  Tracing back its inception to Grasse, the capital of perfumery located in the French Riviera, it was then raised in New York by its founders Edouard Roschi and Fabrice Penot. New York witnessed the first Le Labo boutique open its doors in February 2006 and has been preeminent in the world of niche perfume with its focus on stories and stories of production ever since.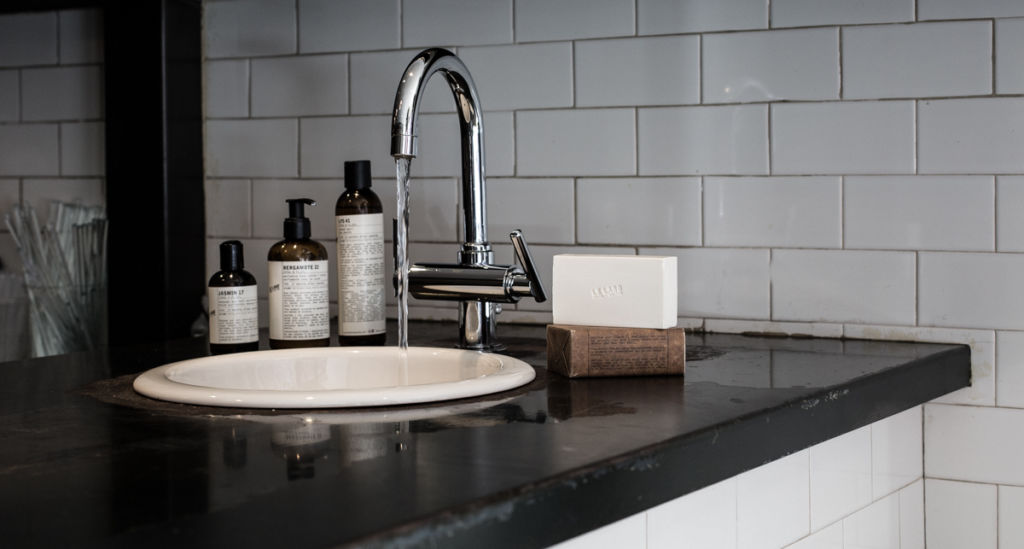 One of Le Labo's manifesto is their belief that there are too many bottles of perfume and not enough soulful fragrances. In contrast to the pool of perfumes constantly being introduced within its tier, their core collection only features 15 high-caliber fragrances and 8 soy-based wax candles. The curation of its sophisticated scents can be attributed to a community of people best in their craft and shape what is known to be Le Labo. From handpicking roses to the final line of purchase, each one mindful of the process and adheres to the value of personalization. The Japanese philosophy of Wabi-Sabi—the art of imperfection–plays an integral role in its culture, acting as its main inspiration evidently seen in its stores and products.
Le Labo, meaning Lab in French, pertains to each location being designed as a fragrance lab that's open to the public enabling customers to experience its raw materials, awaken the olfactory system, and intently connect with the quality of the fragrances. With the world's most talented perfumers–the likes of Daphne Bugey, Maurice Roucel, and Frank Voelkl famously worked with brands such as Dior, Kenzo, and Max Mara–occasionally collaborates with Le Labo to curate their legendary scents.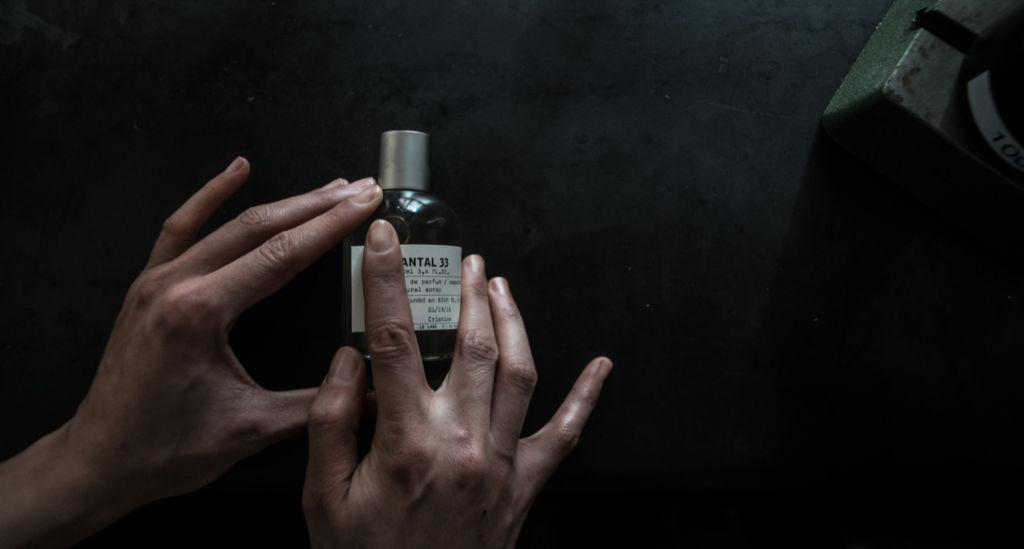 The formulation of each perfume is only finalized at the point of purchase by skilled perfume technicians in its labs, meaning each ingredient (oil concentrate + alcohol + water) remains separate until they concoct the medley of immaculate fragrances, such as the iconic Santal 33 and Rose 31, for its customers. The expertise of combining aromas synthesizes masculinity and femininity enable their perfume to be unisex. After its finalization, a personalized label is offered to make it the perfect gift to give anybody.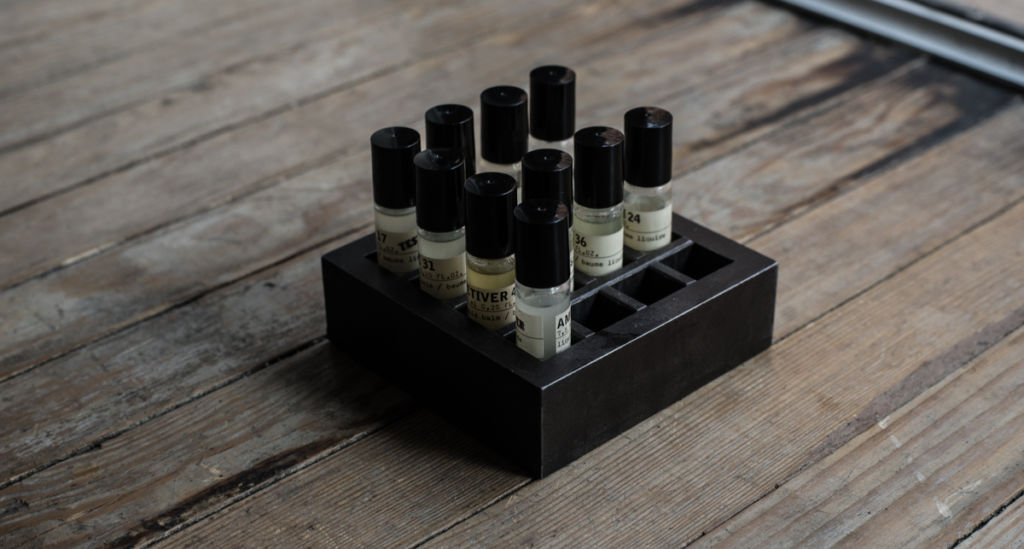 Besides their classic collection, 11 city exclusive fragrances are created to pay tribute to the cities that house Le Labo and preserving the essence of each city's scents. However, these perfumes are strictly available in its host location. Not being limited to perfume, its fragrances are boasted through home creations (room sprays and candles), body creations (body wash, shampoos, etc.), and travel formats to accommodate the jet-setting lifestyle of their clients. Men can also be engulfed by their men's grooming collection recently released in November 2017. It features hinoki, evoking a calm and relaxing scent.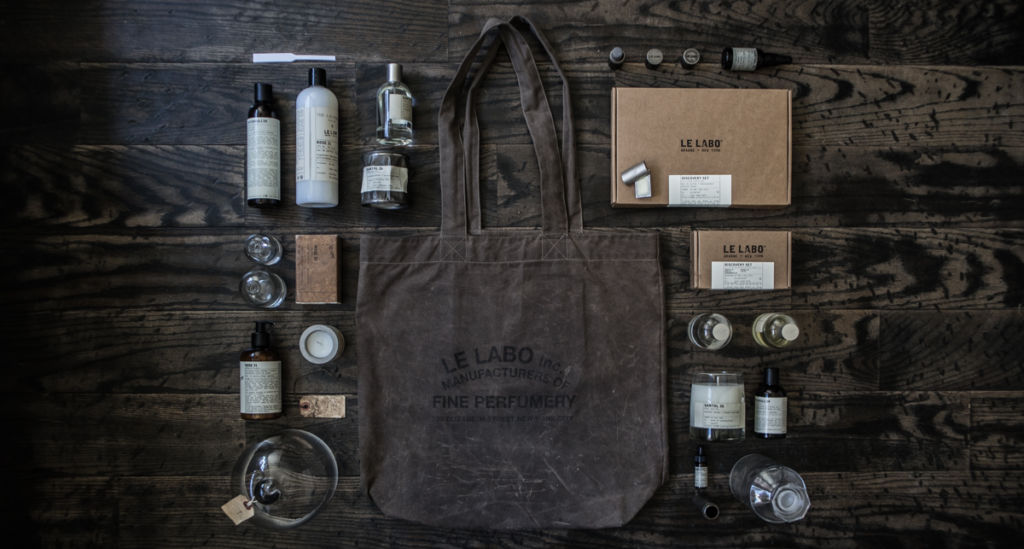 While this store is not yet available in Macau, be sure to visit their stores in our sister city. Hong Kong saw its first lab open 3 years ago in Wan Chai. And following its success, a corner store opened in IFC mall ready to captivate visitors. And to be further convinced, make sure to follow @overheardlelabo on Instagram to read humorous overheard accounts of people's visit to Le Labo stores.
Le Labo
Central Location:+852 27598680 Shop 3007, 3/F, IFC mall, No.1 Harbour View Street, Central, HK,
Wan Chai Location:+852 3568 6296, 2F, Star Street, Wan Chai, Hong Kong
Lab Hours: 10:30am to 9:00pm daily
Website: www.lelabofragrances.com
Facebook: www.facebook.com/lelabofragrances
Tags