We know you want the most precious gifts for your little princess so we've compiled the new season clothing with playful pieces that will spruce up your daughter's wardrobe. Perfect for Easter holidays coming up, we've chosen the fashion essentials made of beautifully soft materials that are both stylish and comfortable for those family snaps.
Bonpoint
(See featured image)
One of our style staples for the upcoming season is a charming dress from the new collection of Bonpoint. The Bonpoint Summer 2018 collection, under the artistic direction of Christine Innamorato, plays with an exciting mix of designs by blending colors and prints, liberty fabrics and tie-dyes. It reminds us of summer in Provence, an adventure in Zanzibar and the romance of an English garden. You're sure to make cool memories with these gorgeous Bonpoint pieces. These dresses are priced at HKD $2,160.
Bonpoint Prince's Building, Shop 329, 10 Chater Road, Central, +852 2526 9969
Bonpoint Ocean Terminal, Shop OTG58, Harbour City, Tsim Sha Tsui, +852 2110 4656
Bonpoint Lee Gardens Two, Shop 213, 28 Yun Ping Road, Causeway Bay, Hong Kong, +852 2972 0011, www.bonpoint.com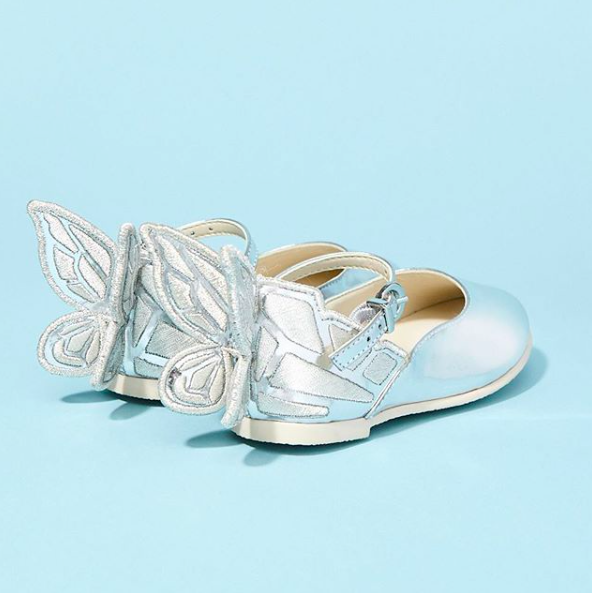 Sophia Webster 
We love the mother and daughter duo designs of Sophia Webster. These silver shoes with a gorgeous pair of wings is a treasured item for your daughter. Made from metallic silver-tone patent leather, this stylish footwear is embroidered with intricate butterflies for an adorable touch. The Chiara Embroidery Mini Butterfly Applique Toddler Mary Jane Flats is priced at HKD $2,250.
For more details, visit www.lanecrawford.com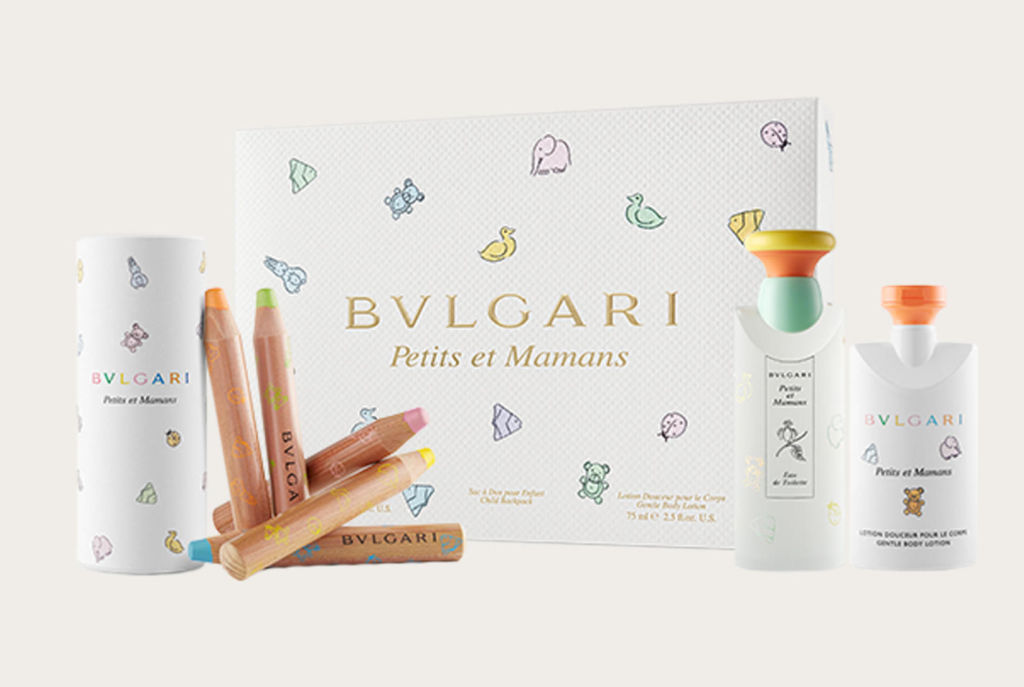 Bvlagri Petits et Mamans
The Bvlgari Petit et Mamans is a perfect present for mothers and toddlers. The colorful gift set contains an eau de toilette spray, gentle body lotion and five pencils that children will love. The delicate fragrance can be shared by moms and daughters. The scent is made of a floral powdery musk with white peach, iris, and vanilla, ideal for all kinds of occasions. It is priced at HKD $510 and available at Gucci Stores in Hong Kong.
Bvlgari T Galleria Sun Plaza 2/F, Lippo Sun Plaza, 28 Canton Road, Tsimshatsui, Kowloon, Hong Kong, +852 2302 6888
Bvlgari Harbour City Boutique Shop G126, G/F, Harbour City, No. 7-25, Canton Road, Hong Kong, +852 2153 1538, www.bvlgari.com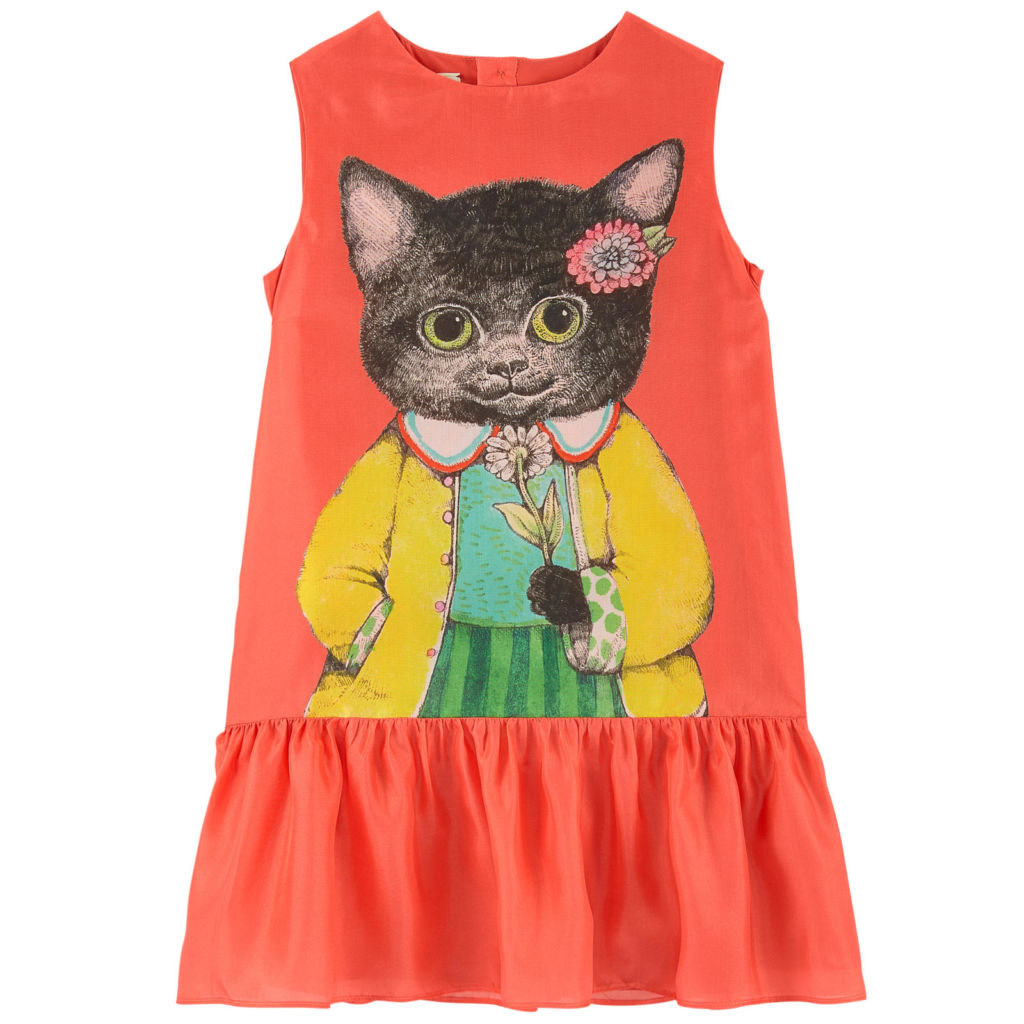 Gucci Kids
Get your little princess this stylish silk dress from Gucci x Yuko Higuchi. With bright colors, pure silk, fine lining and graphics designed by artist Yuko Higuchi, it's a lovely outfit for an Easter Sunday celebration. And the secret mommy trick is that you'll easily spot her from the crowd of children on an Easter egg hunt. It's priced at HKD $3,762.60.
For more details, visit www.melijoe.com/hk/gucci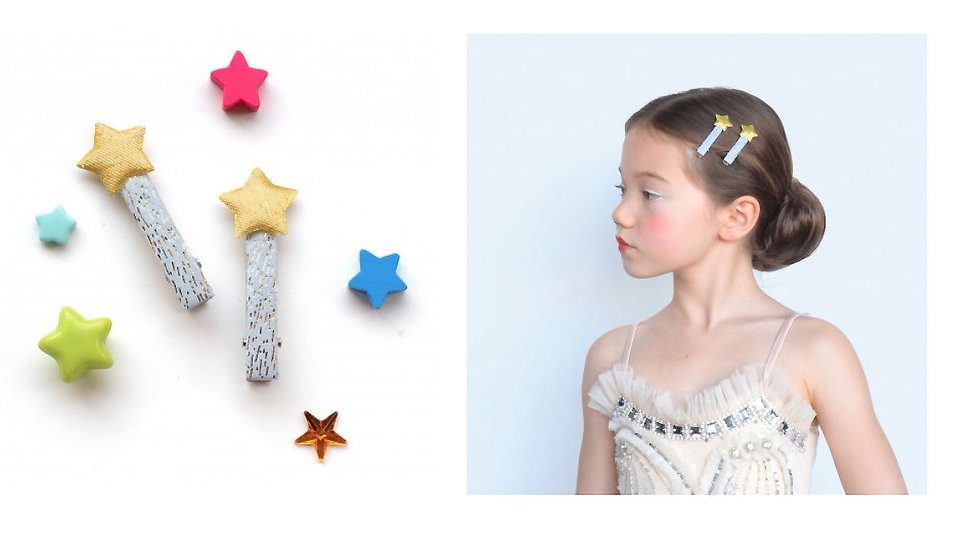 Happy Milk
It's no secret that Happy Milk is a favorite of Hong Kong's fashionable moms. Find unique pieces for your daughter at this shopping site. We love these sophisticated hair clips that add a sparkle to a neat bun or wavy hair. These Hello Shishi hair clips are made of gold stars on top of light blue shade with tiny flecks of gold throughout that will make her hair glow. A pair of clips is priced at HKD $120.
For more details, visit www.happy-milk.co
Tags
Related Posts