A new season also means a fresh set of trends to hit the fashion scene in the coming days, and one of the booming trends in fashion right now is the well-loved accessory, the belt. Typically used to secure and hold up clothing, like trousers or other sorts of bottoms, in a manner similar to suspenders and garters, belts are now used to add an accent to an ensemble, worn exposed and in an out of the box way. See and shop the belt trends from fashion houses like Acne Studios, Emporio Armani, Etro and Rodarte which are styled to the nines, as always.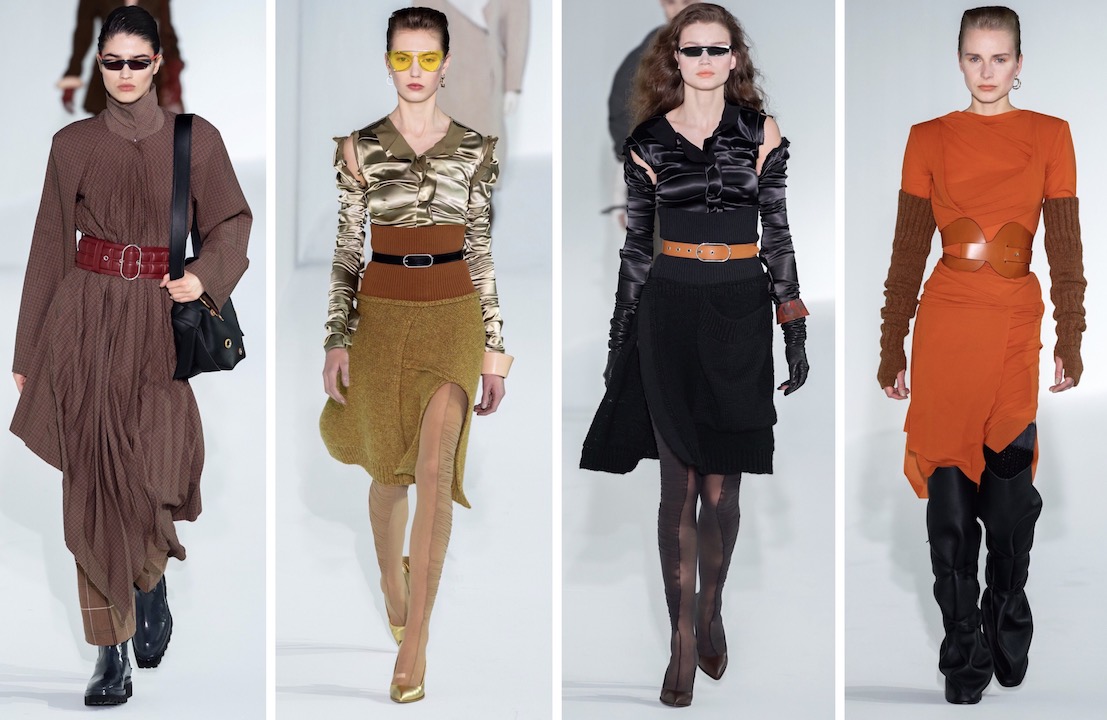 ACNE STUDIOS
For Acne Studios' Fall/Winter 2019 collection, belts are wrapped around looks that are projected sharply, have defined silhouettes and an attitude to match. Seemingly oversized pants take on new forms when cinched at the waist and tucked into slouchy socks. Equally standout were the coats that remained beautifully rounded in the shoulders and sleeves with buttons down the back. A sophisticated damask in bright colors became as bold a statement as any streetwear signaling. Experiments in draping, smocking, and ruching dialed up the sex appeal of certain dresses in a way that felt unfamiliar to Acne Studios, all finished and accessorized with irregularly shaped trussed boots and pumps.
Acne Studios ifc Mall, Shop 2086, 8 Finance St, Central, Hong Kong, +852 3102 0990, www.acnestudios.com/it/en/home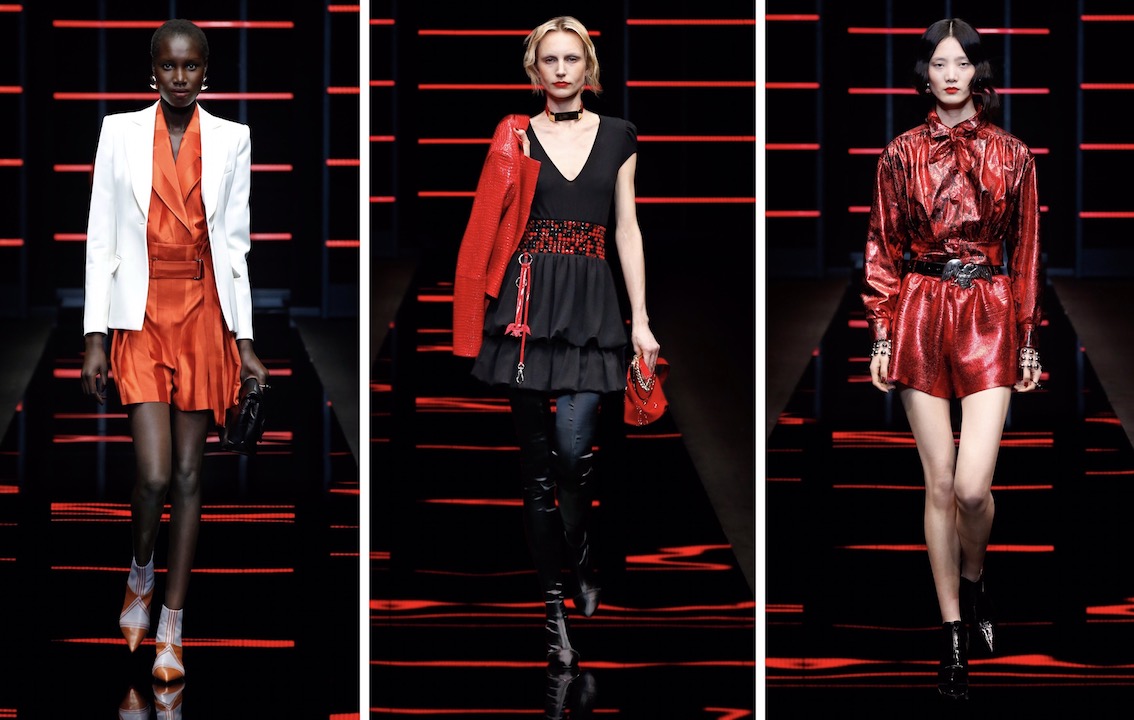 EMPORIO ARMANI
Revolving around the theme of freestyle, Emporio Armani Fall/Winter 2019 collection showcases the idea of the freedom to dress as one chooses, without following pre-set schemes, having fun, using clothes and accessories as a mean of personal expression. Particularly with their use of belts, clothes are put up with contrast and unusual combinations. For example, oversized outerwear is combined with feminine dresses and latex effect leggings and tailored jackets are paired with ample and soft trousers. Finally, the contrast game culminates in the evening with the sharp juxtaposition of red and black on patent croc print jackets and embroidered dresses.
Emporio Armani Shoppes at Venetian, Shop 516, Bridge Street, Level 3, Cotai, +853 2857 6401, www.armani.com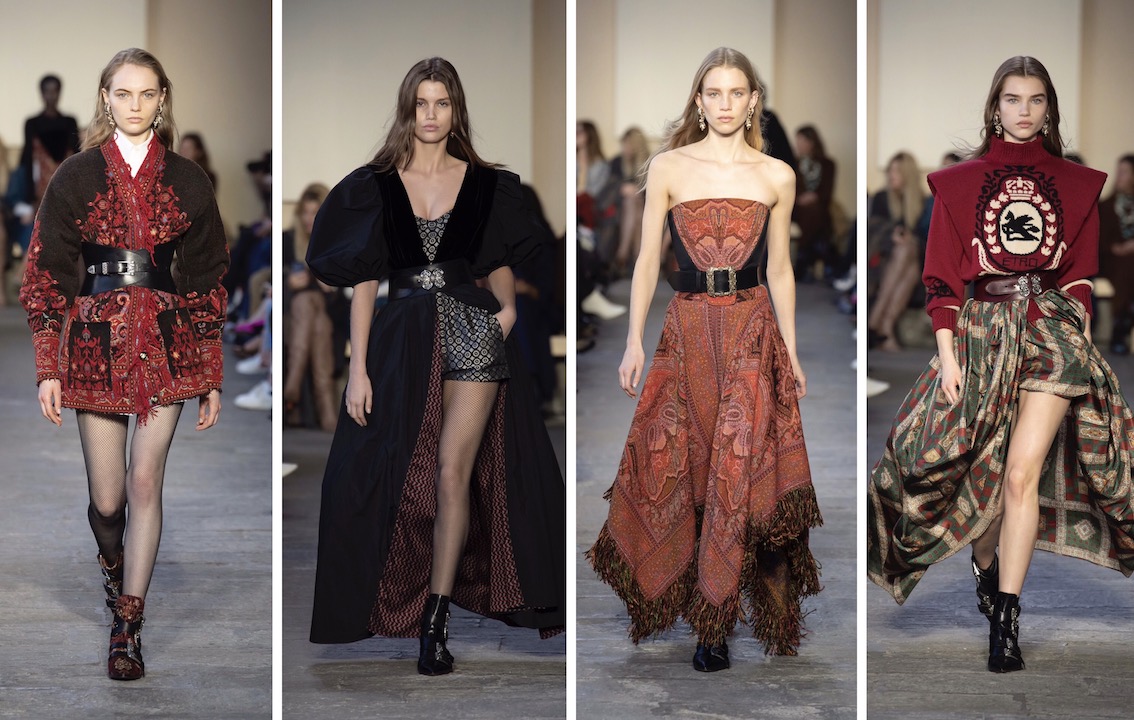 ETRO
Marking its 50th anniversary in the industry just last year, Etro's Fall/Winter 2019 collection celebrates the cultural and social importance of art in all its different forms and women from different generations as paraded on the runway. A corsetry aesthetic meets equestrian vibes, preppy influences, and underground grunge touches. The opulent richness of textured tapestry inspires the tactile, 3D precious effects of the jacquard fabrics, intentionally imperfect for a charming lived-in feel, exalted by the distressed knitwear. The paisley is tempered by the mannish rigor of the classic British sartorial patterns for suits stolen from men's wardrobe, accessorized with exposed belts in various sizes and types.
Etro Shoppes at Four Seasons, Shop 1222, Level M / Shop2837, Level 2, Cotai, +853 2899 9976, www.etro.com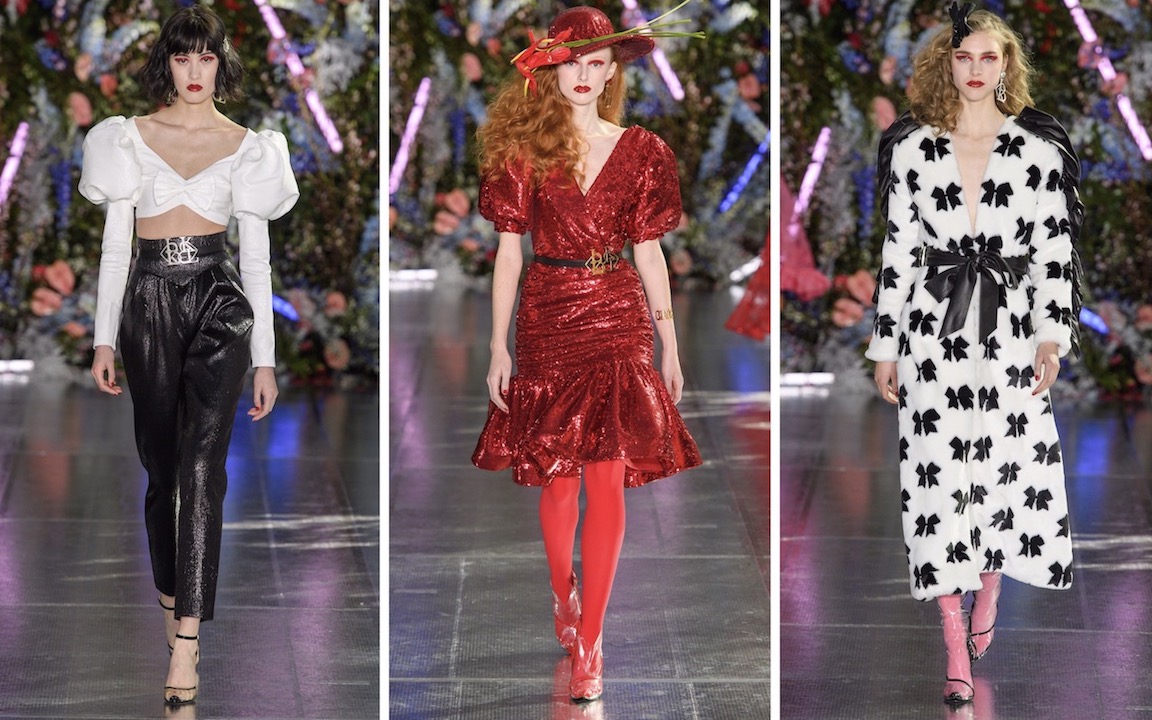 RODARTE
Rodarte's Fall/Winter 2019 collection is all about moving between phenomenal and theatrical silhouettes which include massive shoulders, palazzo pants, floor-sweeping gowns, waists cinched by logo belts and darling frocks of fragile lace or tulle embroidered with hearts and butterflies. As defined by most fashion enthusiasts, the Fall/Winter 2019 collection from Rodarte trades in both sweet dreams and beautiful nightmares. A contrast worth trying for this cooler season.
Rodarte www.rodarte.net
Tags
Related Posts