May is all about the French fervor in the air. With the various film screenings and events happening in Hong Kong and Macau, we decided to speak to a few French expats themselves on their life, work and views on Asia.
Featuring this week is Celine Lamour of My French Elegance. A premium fashion and style consultancy that offers personalized styling advice, Celine happily chats about the French style staples and the best of French fashion.
Where are you from originally and what brought you to Hong Kong?
I'm native from the south west of France near Bordeaux. I spent 20 years in this region and then moved to Paris for business. We had a family project to move to Asia with my husband and my kids, we finally succeeded to move to Hong Kong in 2005. After the first five years, we had an opportunity to move to Mainland China and spent four years in Beijing. However, Hong Kong was always on our mind so we decided to come back in 2014 for the second time. I immediately decided to work and then create my own company focusing on my passion.
Can you tell us about your background?
Our family has a real passion to design and sell clothes and accessories. My parents owned their own fashion shop and my sister became a stylist. We have had this passion in our blood for a long time. At the beginning of my career, I worked in communication and marketing. But when we moved to Asia, I decided to take care of my kids and get used to the Chinese culture and be able to communicate with people locally. In Beijing, I joined a concept-store that showcased young Chinese designers in fashion and interior design, it was a great experience. Back in Hong Kong, I started styling for a French fashion shop that specialized in cashmere to enhance my communication with customers with the objective to be perceived as a stylist providing tips as a French lady. After a year at this shop, I went to Paris to be trained by a famous image consultant. And then set up "My French Elegance" to help people to improve their lives with their style with a French touch.
What's "My French Elegance" all about?
"My French Elegance" is a premium fashion and style consultancy that offers personalized styling advice. I help people to gain confidence in their own image by learning more about themselves especially by knowing colors that illuminate their face and cut of clothing that enhance their silhouette (color and body shape analysis). When they know these two important points of their image, I then do a wardrobe detox (I help them to sort out their closet and mix and match their own garments to create different outfits according to their color tone and body shape), or assist with personal shopping  (either for a specific occasion, or to change their style, or for business goals), or a makeover.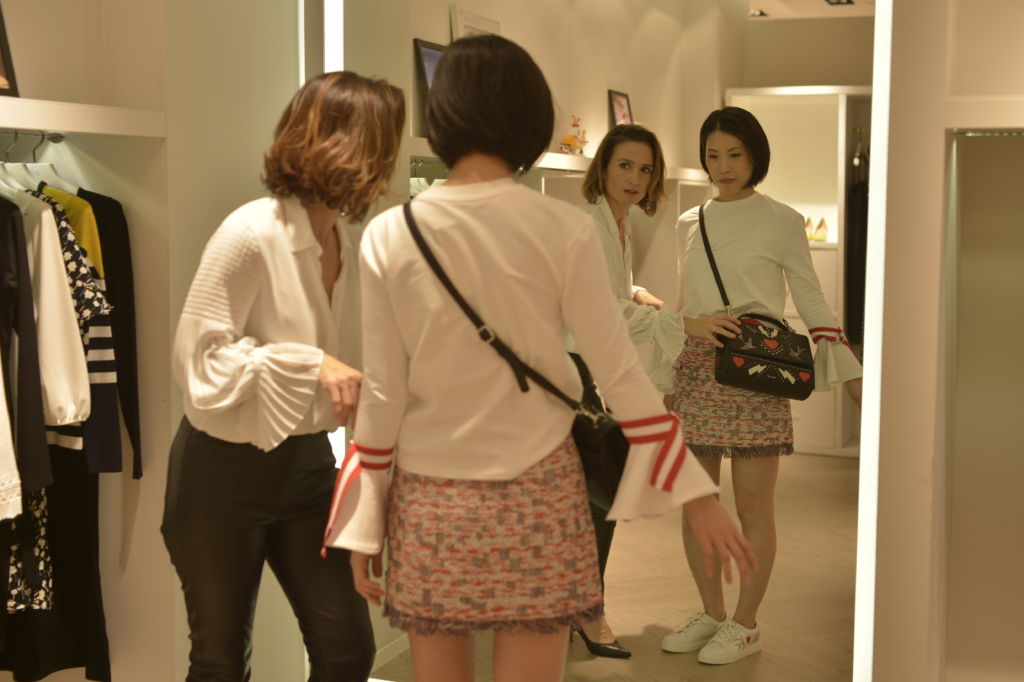 How do you describe your personal style?
As a French woman, I love the staple pieces that you can combine with trendy clothes. Just with 3 basics: white shirt, jeans, black blazer, you can do so much. Pair it with white sneakers, big handbag and colorful scarf for a casual look or formal style with a pair of stilettos, fine jewelry, a shoulder handbag; or party style with high-heel sandals, red lipstick or smoky-eyes, and a small clutch. Usually, I wear a black and white outfit which perfectly represent the French style, with only one colorful accessory to differentiate yourself from others.
What is the most common style error most women make?
From my experience, I noticed that women don't know which colors illuminate their face and make them look healthier, younger, and hence wear unflaterring colors. Color is the first thing people notice about you. Most important is that you don't have to do too much but you need to perfectly match clothes that fit you the best.
What is your favorite French brand and why?
Yves Saint Laurent. For me, it's the quintessence of the French style, very feminine, chic, elegant and timeless. I love his tuxedo.
What's is the one piece of clothing everyone should splurge on?
The YSL tuxedo!
How can we all add a little French style to our wardrobes?
The French style is based on 8-10 essentials like the little black dress, the white shirt, a pair of dark denim, a black blazer, the trench coat, a pair of ballet shoes, a pencil skirt, a white T-shirt, a pair of black stilettos.
How do you stay in touch with the Frenchie in you in Hong Kong?
Staying French means a lot to me. I try to attend events like the French May, the French Film Festival, to stay in contact with the French culture of freedom and lifestyle… easiest is with a glass of wine and some cheese shared amongst friends.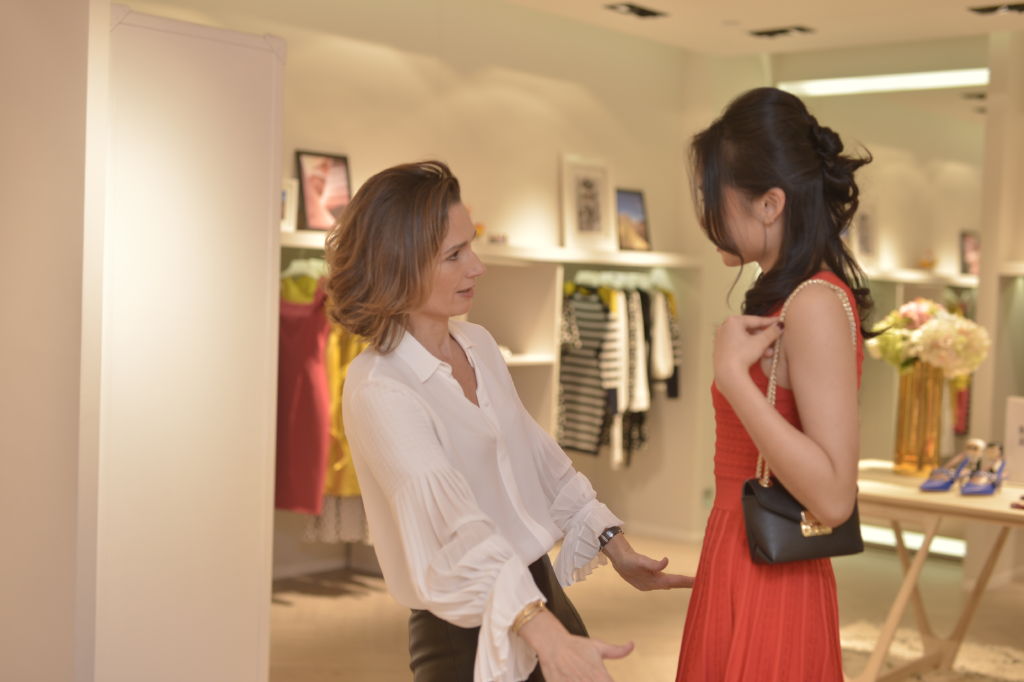 ---
My French Elegance is a Personal Stylist and Image Consultant.
www.myfrenchelegance.com, [email protected] – +852 5685 5920, @myfrenchelegance
Tags
Related Posts