After the success of their Spring Summer 2018 collection, H&M is once again breaking fashion barriers with their new Conscious Exclusive range combining recycled materials with cutting-edge fashion. Made with sustainable materials, the design inspired by the homes of Swedish artists Karin and Carl Larsson, and the pieces are both fashion-forward and creative.
The line has for the past six years commented on the modern societies' waste problem and attempted to tackle the issues of fast fashion through their use of organic cotton, linen and silk, Tencel and recycled polyester. But in its 2018 edition, H&M introduces innovative material Econyl to the range.
Econyl is a cutting-edge fabric used for the first time, allowing the lifespan of throwaway commodities such as fishnets to be transformed and re-commercialized rather than be left to pollute our oceans. The company responsible for creating the material claim that for every 10,000 tonnes of Econyl used as an alternative, 70 thousand barrels of crude oil and 57 thousand tonnes of C02 EQ emissions are saved. They have teamed up with H&M to release the first fashion collection including this sustainable fabric, and the results are revolutionary. Combining modern craft with powerful femininity, it is used unconventionally to create details such as lace and even statement pieces.
We pick our favorites from the collection, consciously.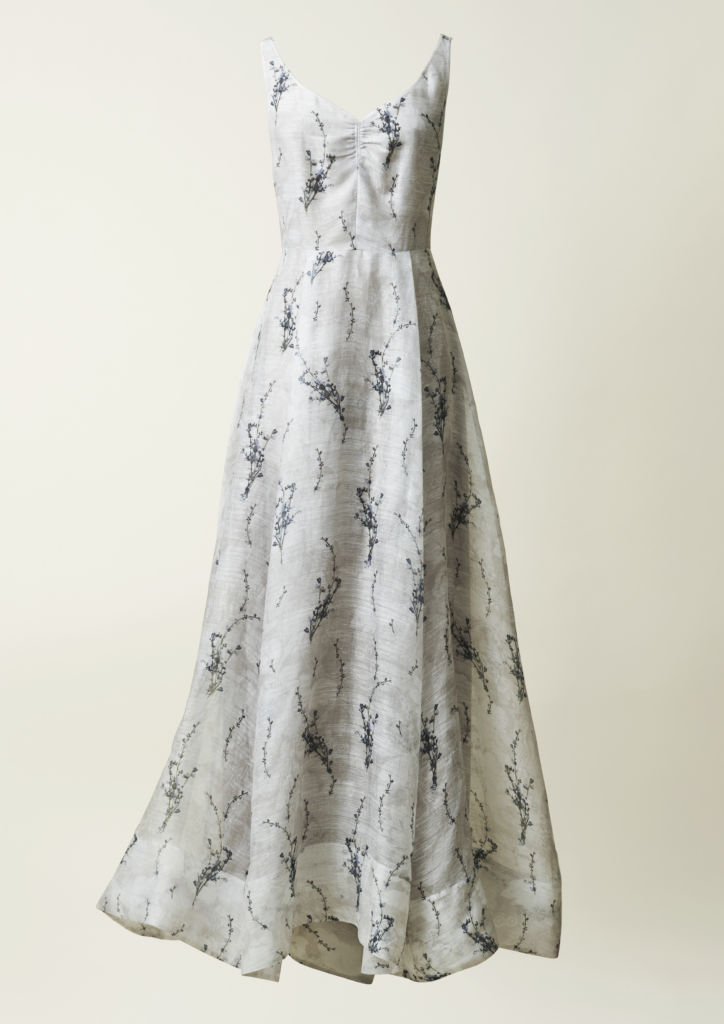 This sleeveless full-length floral number is created with Econyl and delicate organic cotton embroidery resembling lavender. It is perfect for any black tie event. Being a classy cut and color, it no longer resembles the old fishnets it is made from but is rather a remnant of the old Hollywood era glamour.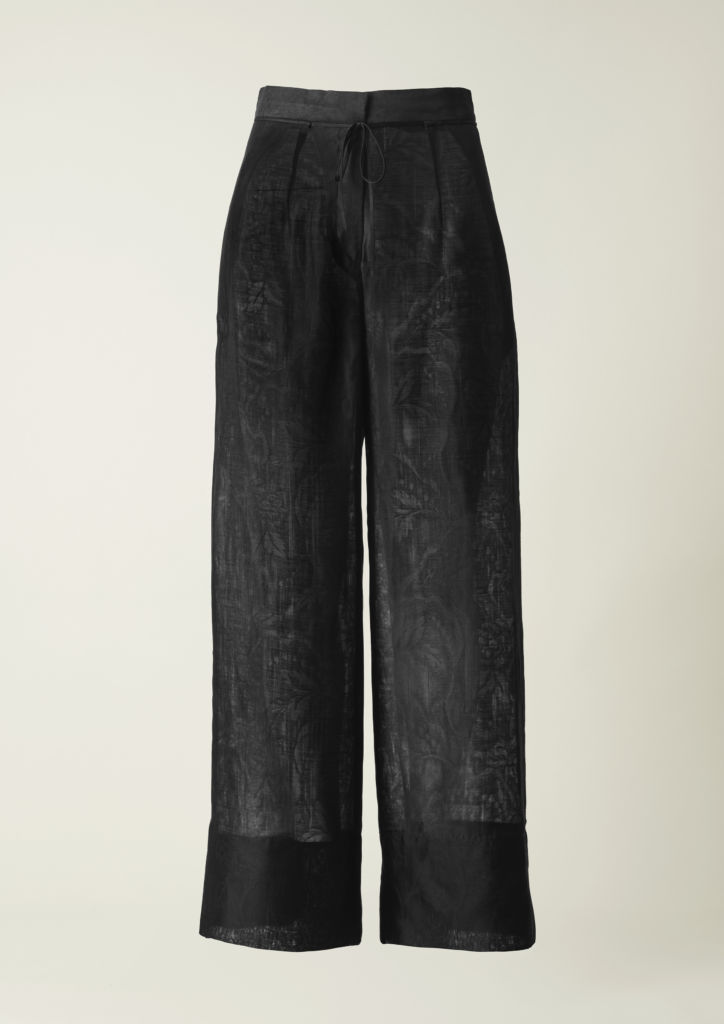 The black floral trouser suit features an open-slit blazer and cropped flared trousers to provide for a more contemporary formal wear. Add a pair of green earrings for a touch color to the cool and dusty pallet.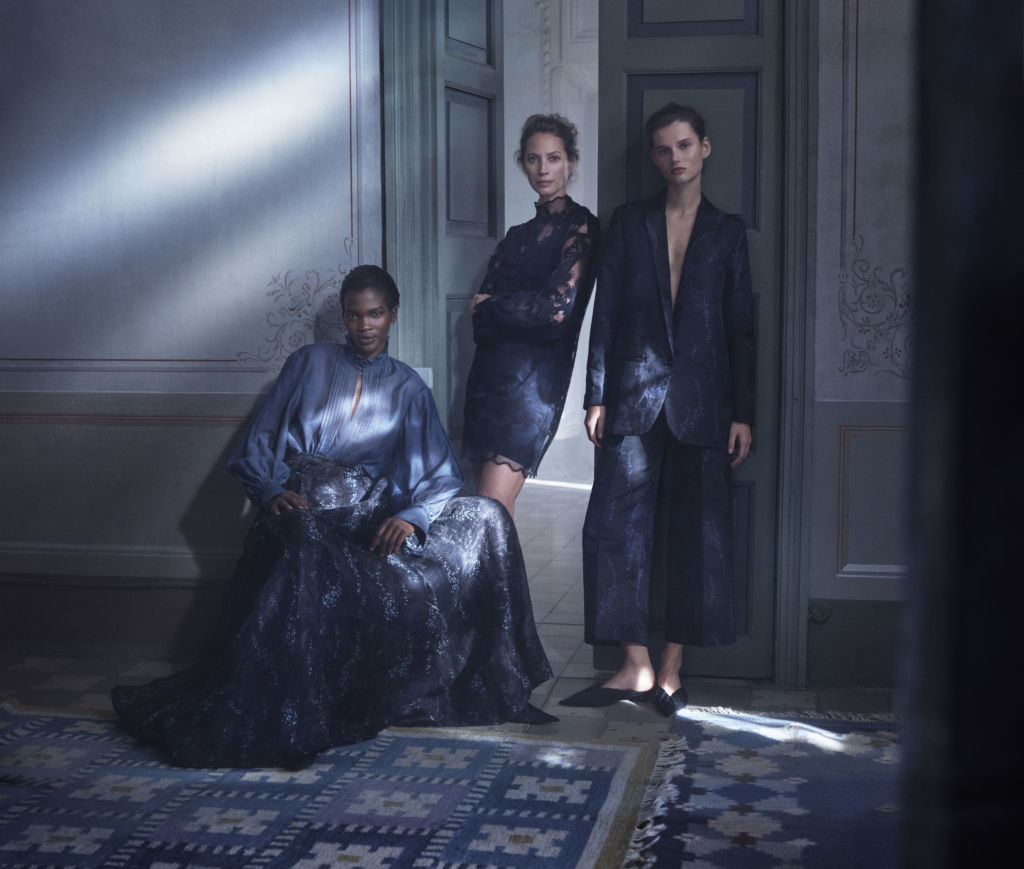 The black slip on shoe (seen with the full trouser suit on the far right model) is another one of our favorites, consisting of elegant folds and a particularly on trend shape on top of the foot. Great with business or for eveningwear, they will add a touch of chic to any outfit.
Fashion and sustainability are now synonymous, and not only for hippy chic made of hemp. The collection is fierce, elegant and sophisticated in just the right measure for the modern women.
---
Shop in store subject to availability at The Venetian Macao, Estrada da Baia de Nossa Senhora da Esperanca, Macau.
The Conscious Exclusive will be available online at H&M.com.
Tags