If there's one thing constant in this world, it's change. Believing life constantly shifts and turns and that space is always a part of that evolution, creative designers Stanley and Sadie began their journey by founding Nomad Design in Macau. Stanley was born in Shanghai and Sadie in Macau, but they both grew up here. "I studied architecture in Canada and came back here…Sadie and I were colleagues in a Macau company before we started this venture."  Sadie joins in, "I studied interior design in Australia and came back…I felt that we could do more and so we started this business."
With a spirited drive to create, innovate and enhance spaces that rival the international scene, they forged a partnership that would see them win the Asia Pacific Property Awards—a testament to their skill, dedication, and hard work.
How did you start Nomad?
We were disappointed with design in Macau. We thought that there wasn't enough respect to the design. People just think it's a little bit of this or that. It's essentially how we use space and what fits for the client and when we were working in our corporate jobs, it was not as satisfying.
You work in a niche market, mostly residential interior design—how did you come to this?
They came to us. We just found the need in the market. Bigger resorts go for interior design in Hong Kong.
You are two creative minds in one business—how do you manage to work together and stay on the same page?
A lot of discussions. We talk face to face for everything and every small detail. We have a lead on different projects and we debate the pros and cons. We keep communicating and agree at a point. We don't have a lot of arguments. We have discussions and support our work. We always aim to come to a common solution.
What is the most memorable project you worked on?
It's hard to pick one. Padre—the Italian restaurant. They had something in mind but after studying the situation we changed the whole layout and internal structure. It's most user-friendly. We found it memorable working on the project.
What is your design inspiration, globally?
We study space and how to feel the space. The style, decoration, patterns and things like that. Interior design is all about furniture, materials, how to use the space, and the feeling of the environment.
What is a no-no for you when it comes to design? Something you would not do no matter the money?
Sacrifice too many of the actual practical needs. For example, if they have a big sofa in a tight compact space we'd still say no. We keep focused on movements and the use of space. We give clients the freedom to pick furniture but we have guidelines for them to adhere to in terms of size. If we cannot get an agreement with the client, we terminate the contract. Some issues are subjective and we convince them and we can still cooperate within reasonable means.
Your company's name is Nomad Design Solutions—do you think today's design is about being practical and offering a solution?
Yes, design is always a solution. The solution comes in different forms, changing the original use, like the lemon squeezer that looks like an Asian ship by Philippe Starck. When it comes to design always offer a solution.
In Macau, what do you think is outstanding design? Something one can't see anywhere in the world?
I would say Sands— that was different because that was the pioneer. Zaha Hadid's Morpheus at City of Dreams is nice and outstanding.
Congratulations on your recent Asia Pacific Property Award, how did you achieve it?
We were not doing the project for the award. We just received a call one day and they were interested. We didn't even know if we were going to qualify, we just sent them photos. It's a good recognition but we weren't expecting it. It was a European company seeking and recognizing the new style of classic design with a twist to fit the client. They liked it and we were glad they liked it too.
How to bring more creative aesthetics to one's life? Any design life hacks?
Be around nice things. Good lighting always helps. It's hard to achieve because it requires early installation. Carpet is a good choice and changes the theme and color. Hang the carpet on the wall and later on, you can put it on the floor as well. It is something that you can do yourself and is easily achieved that does not require difficult installation.
I would also say for the bedroom the duvet cover changes the environment. The cushions on sofas make a valuable impact on the look and design. Play with textiles and give your home a refreshing look.
Macau is your home—what do you think about the city?
It's changed a lot. I like the old Macau better. It's definitely convenient and you can go anywhere. Travel time is low and more efficient. Things happen instantly—you don't have to pay a lot for time for travel and communication.
Where do you like to spend time in Macau? When you show your visiting friends around, what are your must-sees?
Sadie: I think to bring them to Amagao in Old Taipa. It's a Portuguese restaurant very quaint and yet offers delicious flavors.
Stanley: Definitely, Terra for coffee for me.
How important is social media for you personally and business?
Stanley: I am not a social media person. However, we noticed the importance and we want to develop more of that element in our business and design in the future.
Nomad Design +853 2897 1008, www.nomaddesign.com.co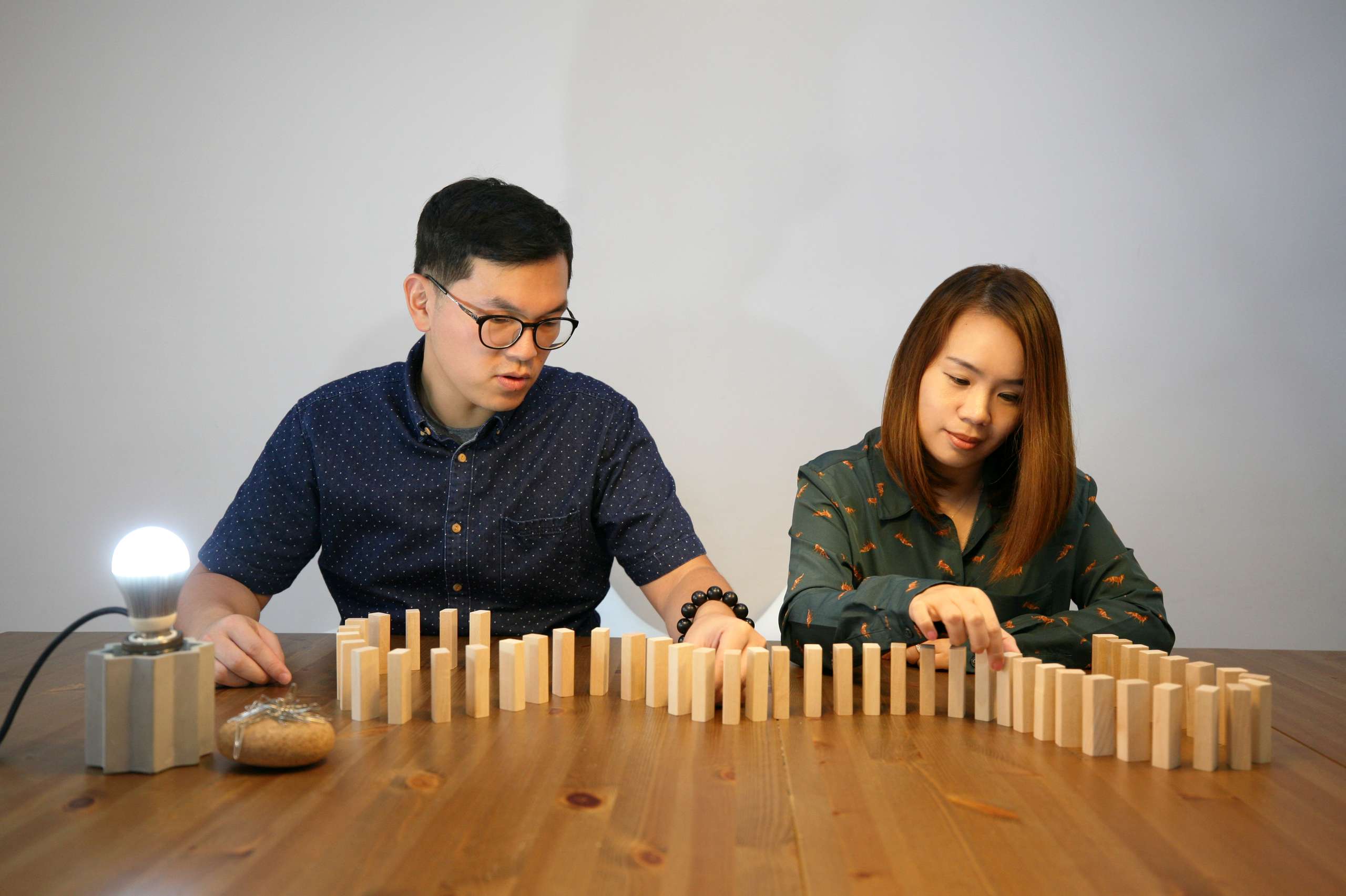 Tags
Related Posts