Men's summer styling has long been limited to cargo shorts, tank tops and a pair of flip flops. But as men's fashion emerges throughout the times, we've seen innovation in putting together an ensemble that is sleek and is suitable to the warmer season.
Loro Piana introduces its Spring / Summer 2019 collection, evoking elegance that translates into relaxed modern shapes of summer. The collection has an unexpected color palette imbued with the brand's history of specializing in high-end luxury cashmere and wool products that started way back in the 19th century as a family business in textile production.
For the summer collection, weightless textures are introduced through silk, silk crepe, cotton silk blend and cashmere double, in exquisite tailoring, enhancing the fluidity of the collection in effortless sophistication. The materials and silhouettes convey a balance of both shapes and detailing, complemented by classic and iconic holiday accessories in calf and lambskin, nappa leather and functional canvas.
In Macau, layering in summer is not recommended because of our high percentage of humidity. However, Loro Piana has a multilayered approach this season, equally referencing modern styling, athleisure and distilling the brand's sophistication, that combines the brand's savoir-faire.
Outerwear ranges from both nautical and sportswear-inspired windbreakers and bomber jackets, in gossamer and vibrant compact technical silk, to more elegant coats and seasonal double-breasted or belted jackets in cashmere double, linen or wool and silk. Three iconic shapes of the silk summer jacket are central to the collection, designed to be both functional and foldable, balancing both aesthetic and innovation fit for the modern man.
A canvas suitcase with a striped panel was used in the early years of the brand's inception to showcase the fabrics and materials. This very stripe, the "multi stripes," is thoughtfully reimagined across the collection, from a silk cashmere poncho, to canvas totes and knitwear.
To sum up, the brand's heritage is showcased in retrospect that results in daring forward thinking with a mix of acknowledging the past. Now isn't that the true definition of heritage?
Without compromising style and poise this season, here are some examples of men's dapper looks. Whether you're a working professional, student or simply likes to be fashionable, here are some summer looks to guide you throughout this entire summer.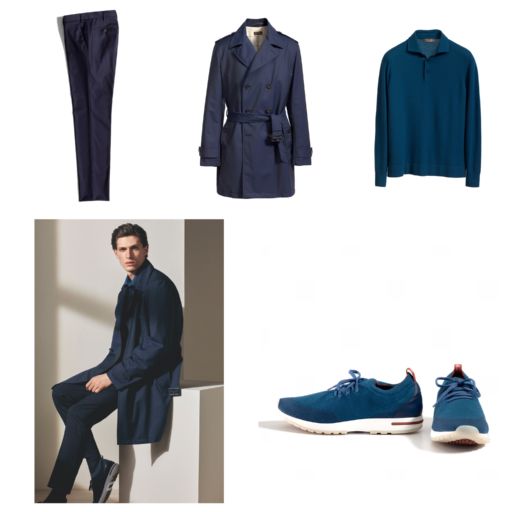 Blue Sage
The Combination: Classic and waterproof double-breasted front fastening with belt trench coat made from Green Technowool technical wool + Long-sleeved polo shirt + Close-fitting classic trousers without pleats. Made of fluid, light, wool flannel + sneakers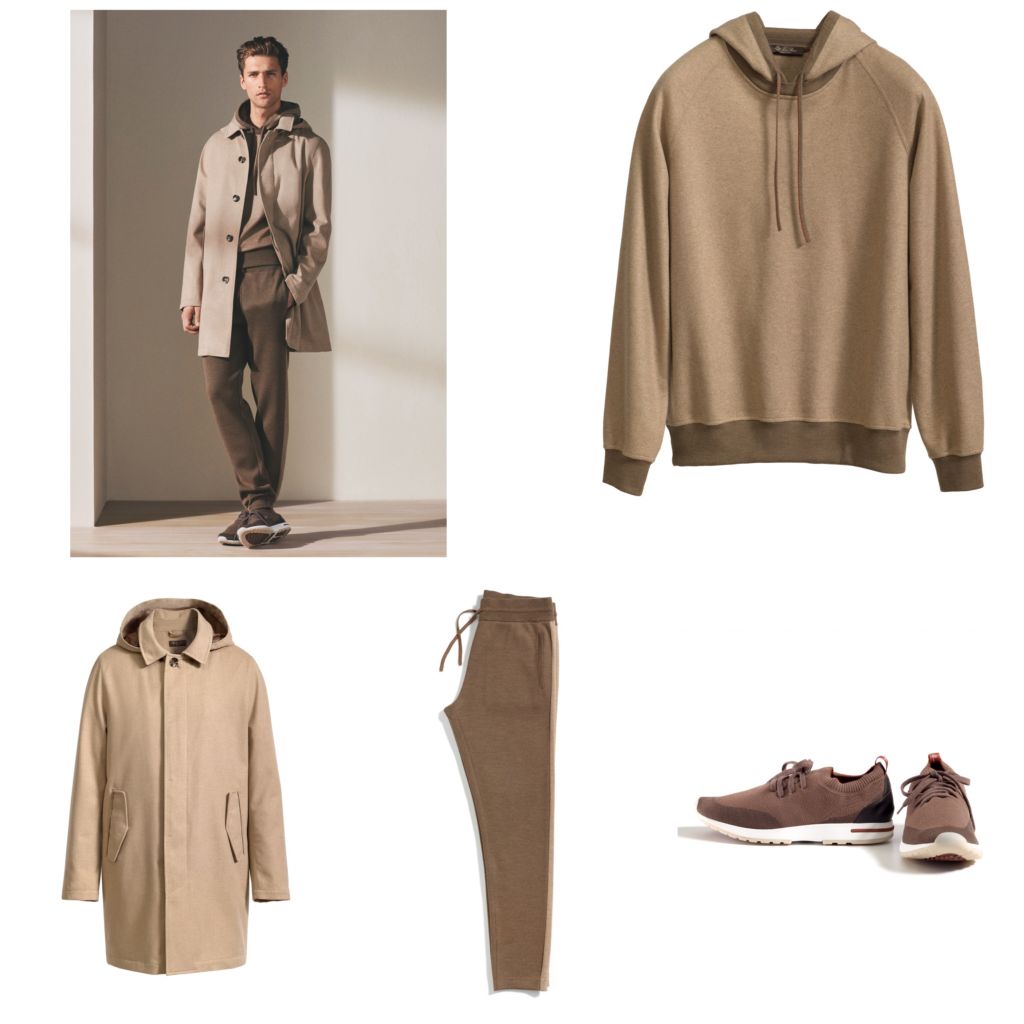 Talk of the tan
The Combination: Classic fit lightweight hooded raincoat with draped cashmere hood + hooded lightweight cashmere crewneck jersey sweater + lightweight cashmere jersey trousers + sneakers.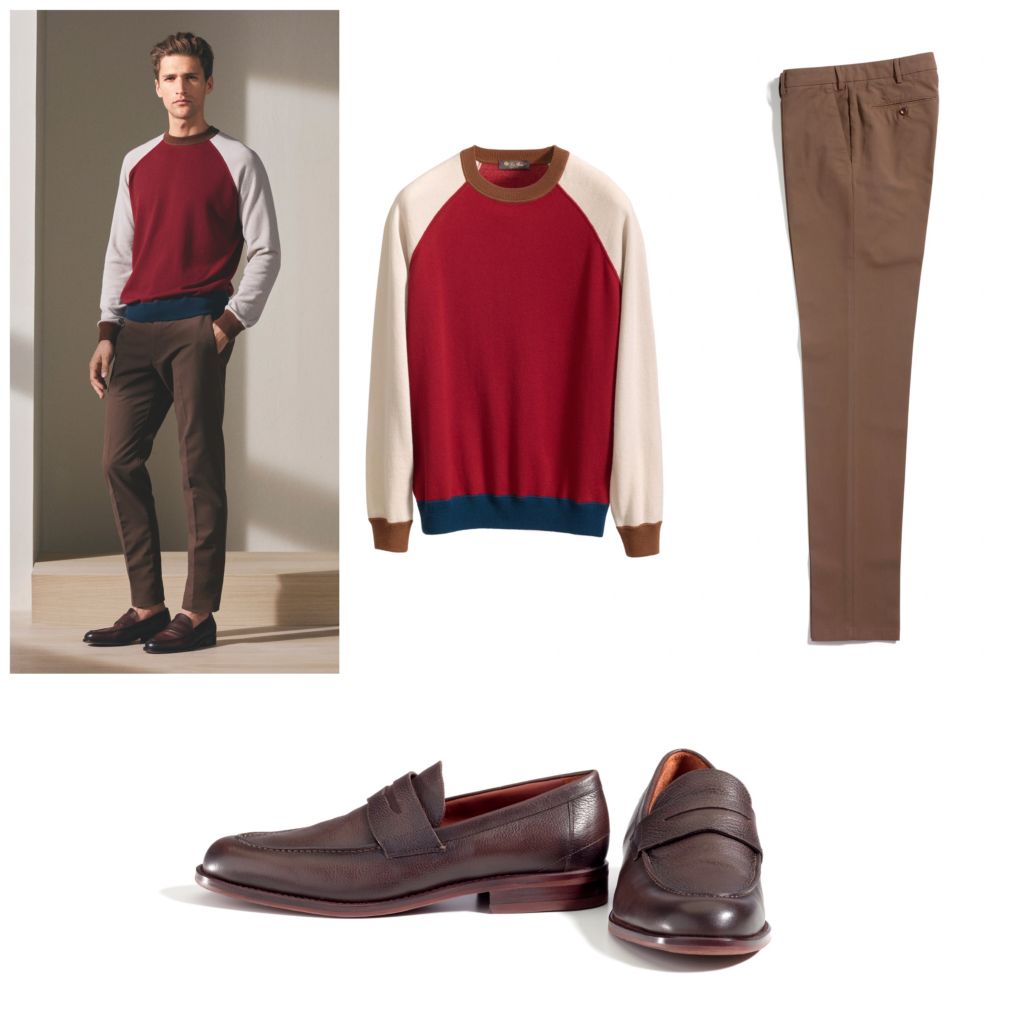 Cool Collegiate
The Combination: Tri color plain knit wool cashmere reinterpretation of a classic crewneck sweater + close fitting trousers with pleats + classic style calfskin moccasin with a light natural rubber sole.
Chilled Pop
The Combination: Lightweight jersey over-jacket with drawstring waist + classic close-fitting trousers with pleats.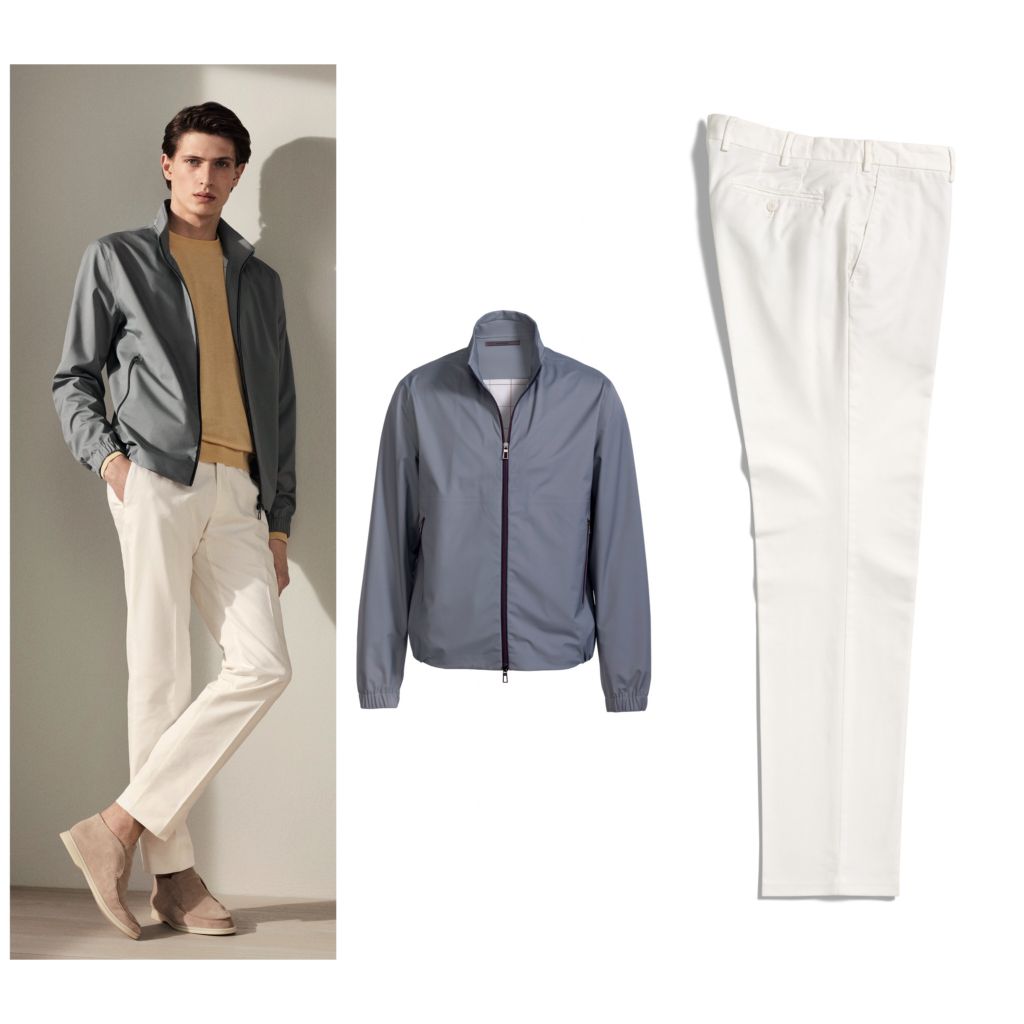 Aqueous Transmission
The Combination: Checkered pattern stretch and lightweight jersey bomber jacket + classic close-fitting trousers with pleats.
---
Loro Piana Wynn Macau, Rua Cidade de Sintra, NAPE, +853 2822 8308
Tags
Related Posts