Name: Robert Paul Borja II
Age: 32
Nationality: Filipino
Instagram: @paulborja28
Our special feature Macau Street Style to highlight Macau Fashion – follow our Instagram @macaustreetstyle for daily inspiration!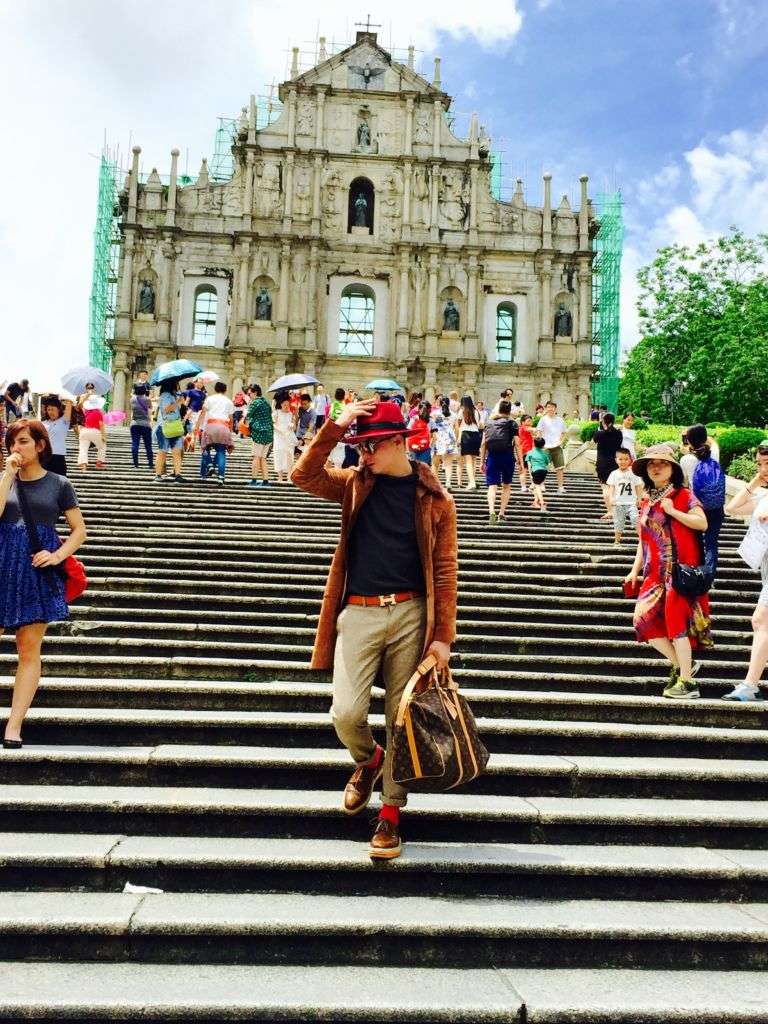 What does fashion means to you?
For me, fashion is a popular trend, it's how you express yourself, especially in regards to a style of a certain outfit and ornament or manner of behavior. It's how you execute and pull it off no matter what your preference is.
How would you describe your personal style?
My style can be described as bold, versatile and modern. I focus my love for high fashion with distinct street style sensibility. What I've learned in the fashion industry is you should have your own aesthetic so you will stand out among the crowd.
Your favorite place to shop in Macau.
My favorite shopping destinations in Macau are in Senado Square. I also go to the Rua S. Donmingos is a Pedro Nolasco de Silva where a copious display of fashionable clothes, bags, and sportswear can be found.
Who is your style icon?
My Fashion icon is no other than Hollywood's most powerful fashion icon, Rachel Zoe. The fashion stylist based in Los Angeles is extravagant and opulent that's why many celebrities adore her style.
What is your view on Macau's fashion sense do you have one?
I'm definitely inspired by their fashion sense, especially the different nationalities who create their own style.
How can Macau inspire the way you dress?
Since I'm a fashion stylist and OOTD addict, Macau is the perfect destination for those who really love to take photos. There are so many beautiful spots and architectural buildings where you can enjoy your OOTD's.
Who takes photos for your outfit?
It's usually my friend, who actually has an eye for photography, but if I travel alone, I usually ask people around and give them proper instruction so they can capture the whole composition correctly.
What is your fashion motto?
Life is too short to wear boring clothes because we only live once!
When you can't think of anything to wear, what is your go-to outfit?
I usually wear white oversized long sleeve and ripped jeans to look more dapper but stylish.
What is your favorite fashion magazine?
Before I was an addict collecting that Vogue magazine but since social media is already rampant, I usually check and research what is the latest trend around the world that can give me infinite ideas and open my eyes. Don't stop learning!
What is the best advice you have ever been given?
Don't get discouraged by a limited budget. Listen, some of the people I know with the smallest spending accounts have the biggest style. The key is creativity in mixing and matching what you wear, it's how you pull it off. At this point, fashion is so accessible, it's easy to be on trend for very little money, so be wise!
Tags