The best sunglasses depend on what suits your face shape best–from oval and heart shaped to square and diamond shaped. As trends come and go easily, sunglasses are always a staple in accessorizing an outfit. Not only does it take an outfit to another level, but it also serves as eye protection from those pesky UV rays. Speaking of leveling up, the trend this season is to revamp classic sunglasses in a more modern approach. On one hand, you have cat eyes gone extreme, on the other, you have tiny sunglasses that appear to be taken out of The Matrix. Scroll down and see which real sleek shadies are best suited for this summer season.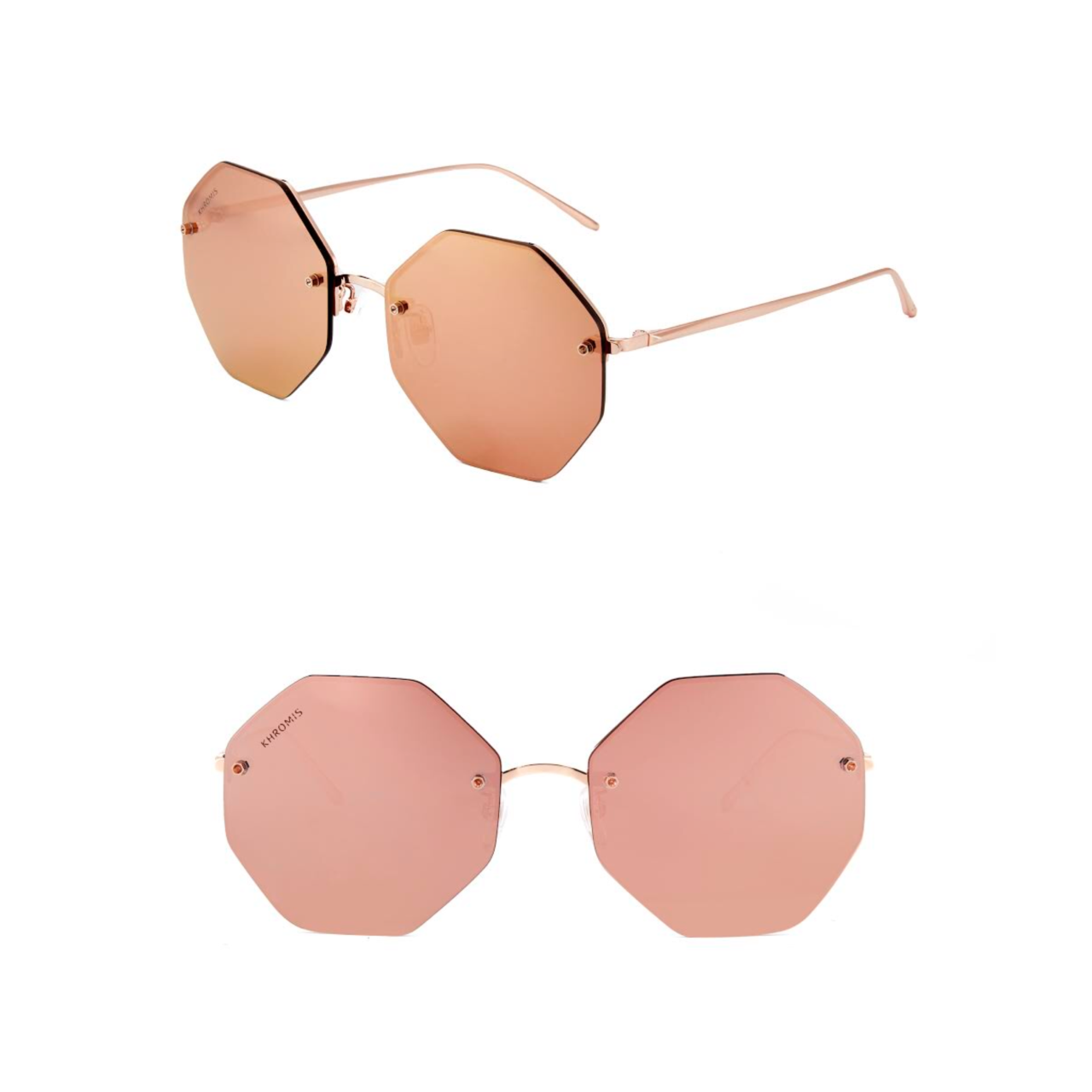 KHROMIS
Khromis eyewear has the sensibility of Italian design with the refinement of Japanese craftsmanship. With its unique octagon shaped lenses that are tinted with a subtle shade of old rose, this pair of sunglasses is very summer appropriate and makes the perfect accent to add on a plain outfit ensemble. As the brand's slogan say "duality in design; duality in color", Khromis eyewear unfolds the infinite possibilities of shape and color in this geometric series.
KHROMIS 1 Tai Ping Shan St, Sheung Wan, Hong Kong, +852 2772 2373, khromis.com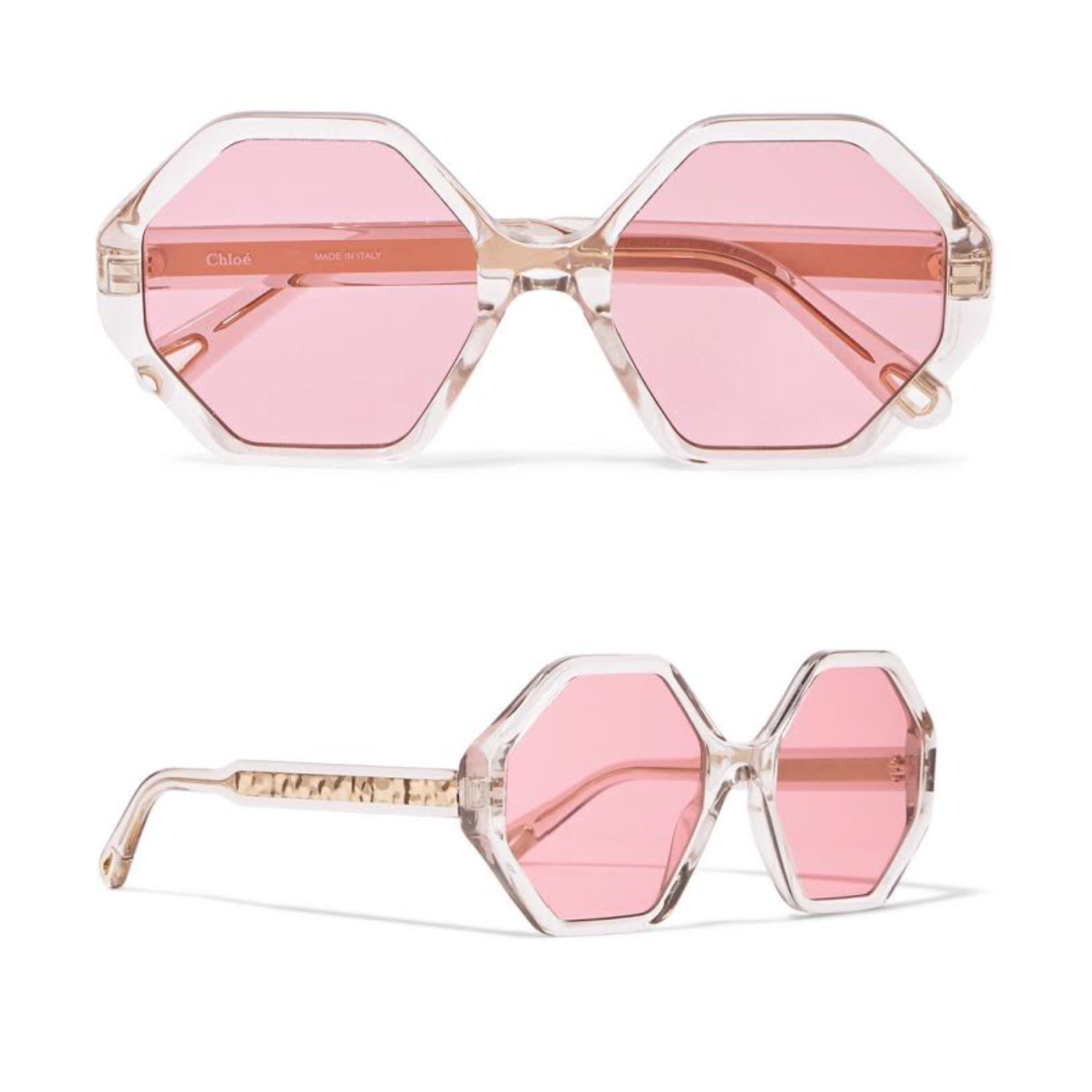 Chloé
Retro is the theme for Chloé's Spring/Summer 2019 sunglasses. This particular pair, made up of pink tinted lenses and hexagonal frames, Chloe's Willow is imported and made in Italy from clear acetate and is traced with hammered gold-tone metal along each arm making it sparkle when it catches the sunlight.
Chloé Shoppes at Four Seasons, Shop 1050, Level 1, Cotai, Macau, +853 8791 8000, www.chloe.com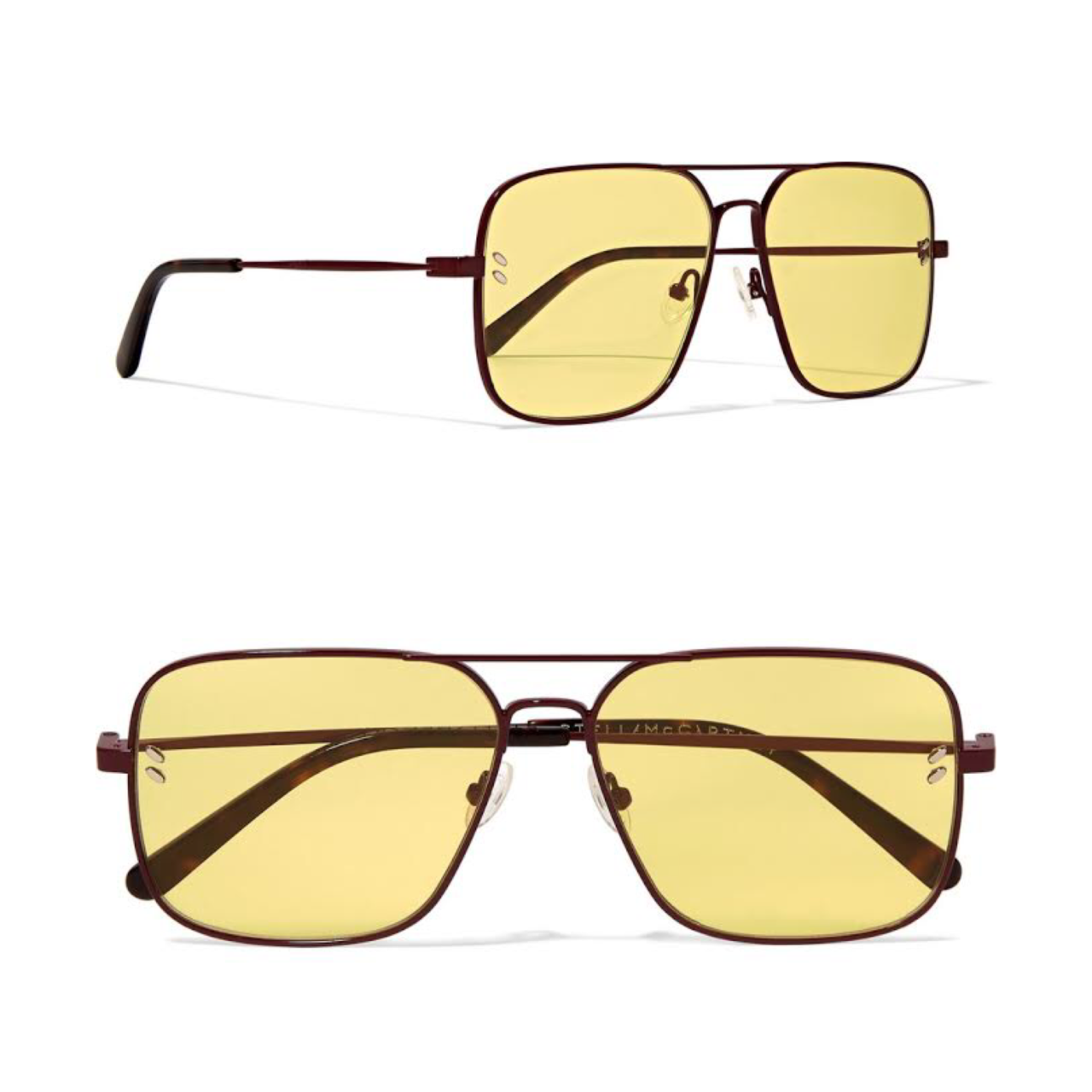 Stella McCartney
Stella McCartney launched her own fashion house under her name in a partnership with Kering as a 50/50 joint venture and showed her first collection in Paris in October 2001. 18 years later, her collections include women's and men's ready-to-wear, accessories, lingerie, eyewear, fragrance and kids. Stella McCartney loves playing with scale in her eyewear collection. It is quite like paying homage to the iconic band, The Beatles. This aviator style has over-sized square frames made from coated metal tipped with the label's bio-acetate. The contrasting yellow lenses will add a pop of color to neutral outfits.
 Stella McCartney Shoppes at Four Seasons, Shop 2848, Level 2, Cotai, Macau, +853 2870 3621, www.stellamccartney.com/mo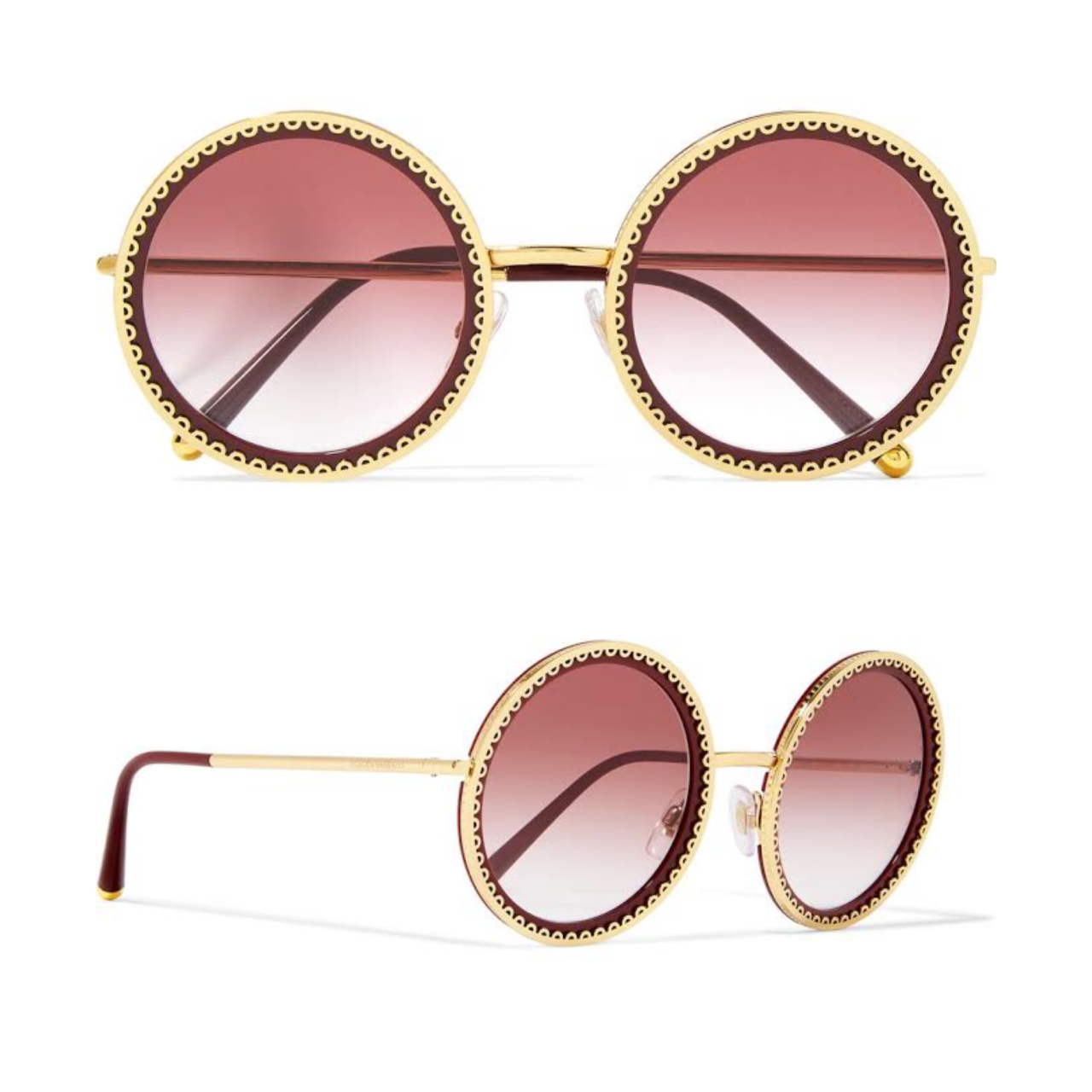 Dolce & Gabbana
Another fashion brand that is best known for its retro aesthetics, Dolce & Gabbana's retro-inspired sunglasses have a round silhouette that is especially good at balancing strong jawlines. Fitted with UV-protected lenses that fade from burgundy to rose, this pair is made in Italy from claret acetate and finished gold-tone scalloping that accentuates the flattering shape. These sunglasses add a little extra drama to your look without going over the top with the intricate detailing around the round lenses.
Dolce & Gabbana Shoppes at Four Seasons, Shop 2846 – 2847, Level 2, Cotai, Macau, +853 2899 8931, www.dolcegabbana.com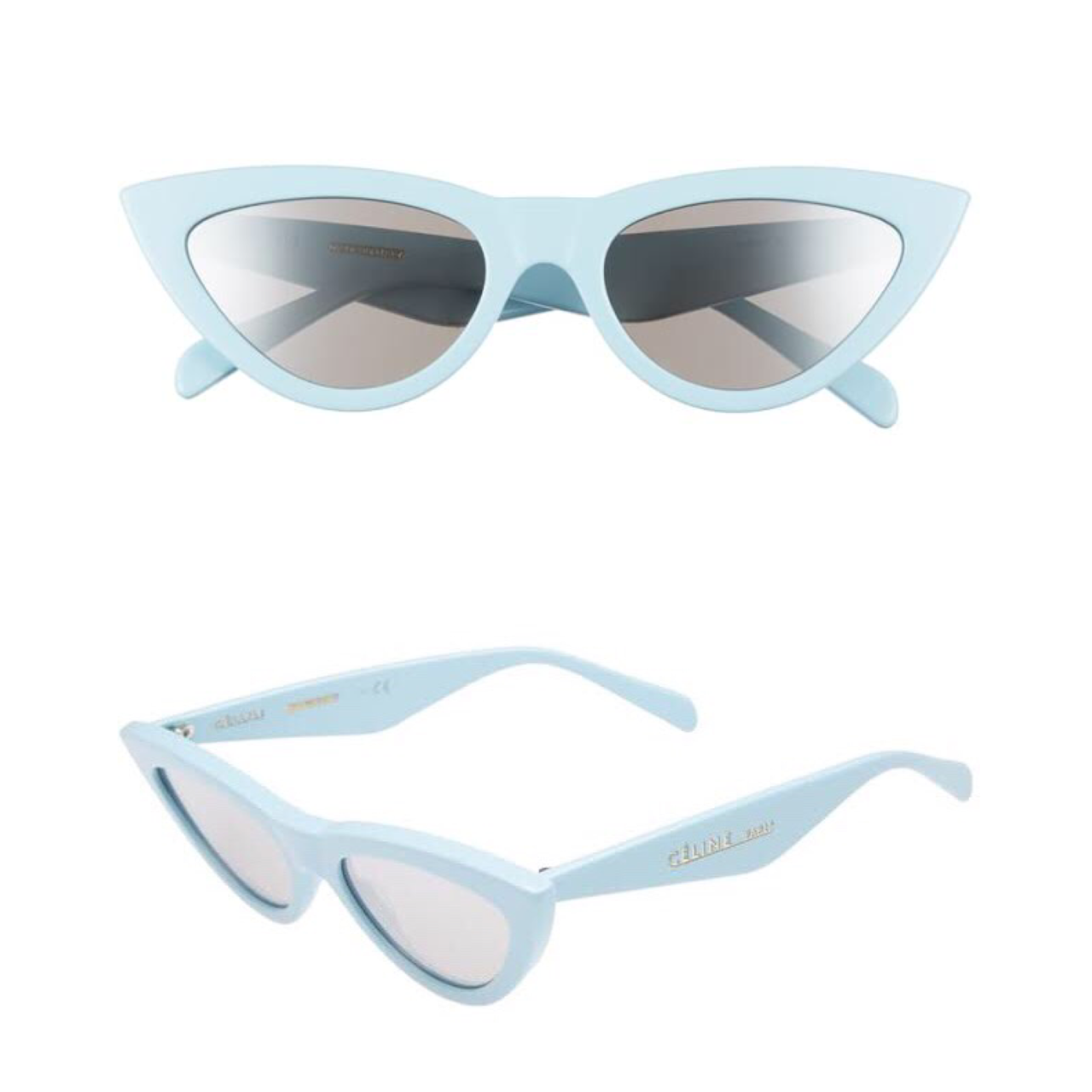 CELINE
Sleek and gorgeously retro, these alluring cat-eye sunnies are crafted in Italy with scratch-resistant CR-39 lenses. This pastel blue acetate cat-eye sunglasses from Celine Eyewear features dark tinted lenses, a logo at the temple and 100% UVA and UVB protection–perfect for trips to the beach or just running errands on a sunny summer day.
Tags
Related Posts