With the ever-increasing interconnectivity of globalization, the world has never been so intrigued by Chinese art. Combining thousands of years of tradition and cultures, the contemporary art scene in China is an exciting mix of old and new, traditional and modern and east meets west. Just a short trip over the border to the mainland, the opportunity to see some of China's most promising emerging artists is not to be missed. Ranging from close to far, here are our top 5 places for checking out contemporary art China has to offer.
Shanghai: M50
(See featured image)
If you're traveling a little further to the country's metropolitan hub Shanghai, you will not be disappointed by what is on offer at contemporary art district M50. Specializing in visual art and contemporary design, the district houses a wealth of contemporary art amidst graffiti-covered walls. Although there are a few commercial galleries, you also get to wander through the working studios of Chinese artists. Since artist Xuesong built the first studio in the district at No. 50 Moganshan road back in 2011 more than 140 artists and institutions have moved into the area, making it an exciting and inspiring labyrinth of contemporary art.
M50 Art District 50 Moganshan Rd, Putuo Qu, Shanghai Shi, China, 200000.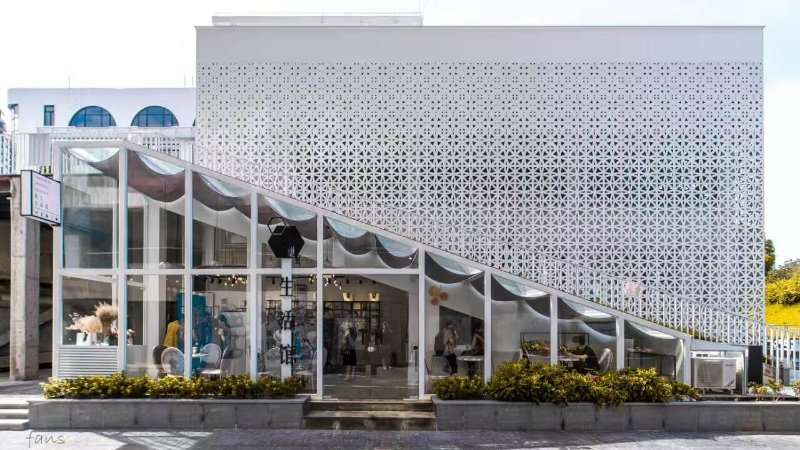 Zhuhai: LETS
LETS Cultural District is a newly developed area of cafes, restaurants, and bars, within 'LETS Gallery' space that has a complete program of exhibitions and events. From an exhibition of Yao Hujun's photography 'Animal Paradise on the Equator' to a Delta Labs Art Exhibition showcasing local emerging artists, this place is your closest fill for local artworks.
LETS Cultural District: 70 Daishan Road, Qianshan, Building B, LETS Cultural District, Zhuhai 519000, China.

Shenzhen: OCT-Loft
A little further afield but still just a ferry or bus ride away, Shenzhen's OCT-Loft is well within reach from Macau. Located in the hipster paradise–Loft neighborhood, housed in an impressive warehouse it offers state-of-the-art design exhibitions inspired by the likes of multi-lingual modern typography, data and/or modern communication. Also in the area is an array of restaurant choices and live music venue B10 Live, a stage that is graced by native and international musicians alike.
OCT-Loft North side of Building C2, North Area, OCT-Loft, Xiangshan Dong Jie, Nanshan District.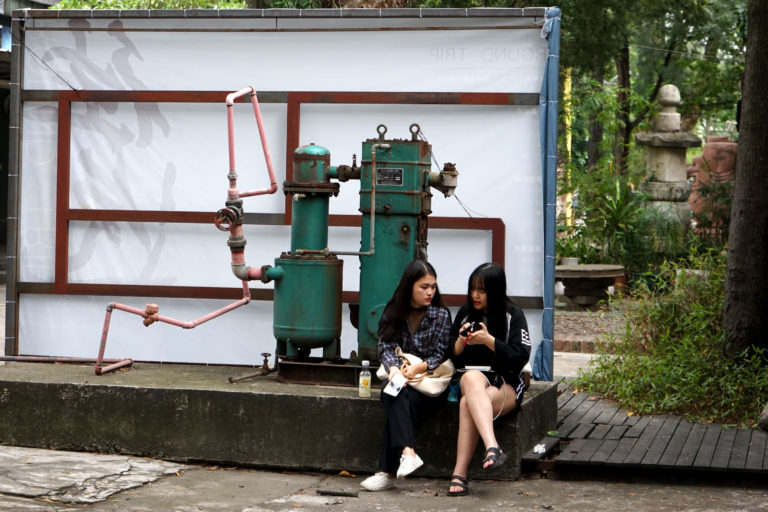 Guangzhou: Redtory
1890s Yingjinqian Canned Food Factory has been gloriously renovated into Redtory Art Factory, an extensive space that offers an insight not only into contemporary art but also China's contemporary creative industries. Exhibiting Chinese superstars like Wang Zhenu's oil paintings or Kan Tai-Keung's infamous ink brush masterpieces, you get the luxury of touring exhibitions alongside working creative houses. Peak through the windows of architecture companies, see the mood boards and mannequins of fashion designers and buy luxury goods from onsite stores and cafes. The many alleys and warehouses of Redtory not only take a full day to explore but provide for many a trendy Instagram posts too.
Redtory Art Factory No. 128, Yuancun Si Heng Rd., Tianhe District, Guangzhou, China.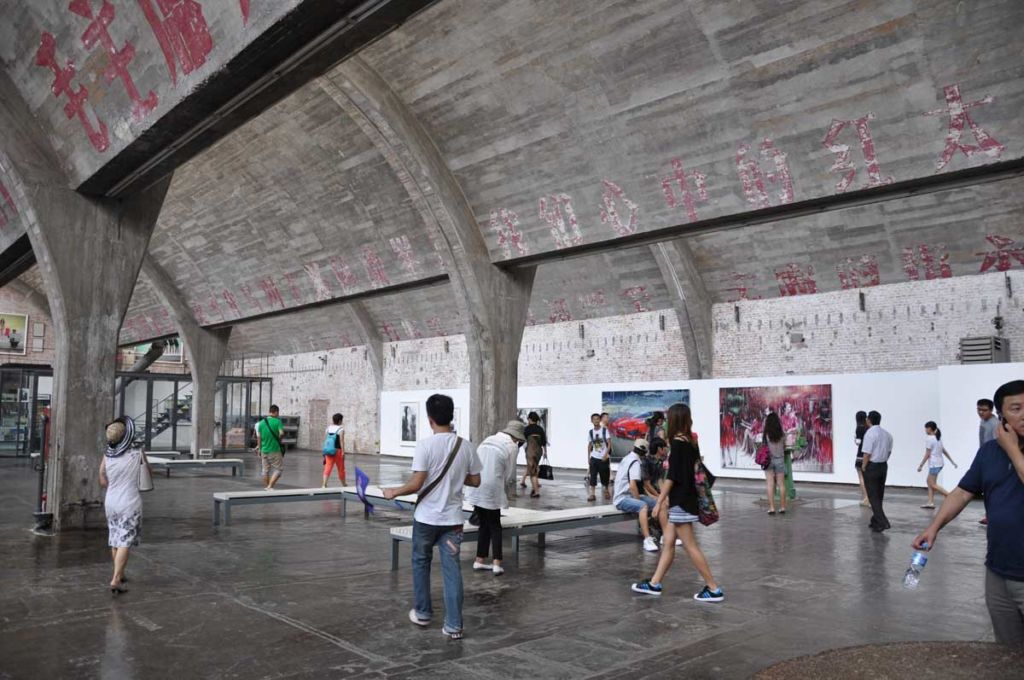 Beijing: 798
More upmarket than Shanghai's M50 but still as industrial as Guangzhou's Redtory, 789 in the capital's northeast Dashanzi area offers a sophisticated white cube style exhibition space to rival that in Paris and New York. You can see big names such as Ai Wei Wei and Wang Ziwei, however, prices can vary depending on the grandeur of the artist. We recommend visiting either in May or September when the zone hosts yearly festivals focusing on the development of culture and art.
798 Art Zone, 2 Jiuxianqiao Rd, Chaoyang Qu, Beijing Shi, China, 100096
---
Know of any other exciting contemporary art spots in mainland China? Let us know by commenting below or getting in touch via social media.
Tags
Related Posts