Da Nang is an awesome city in Vietnam which is great for a quick escape from Hong Kong and Macau. It is the fourth largest city in Vietnam and is a coastal city with lovely sandy beaches, blue sea and a warm, consistent climate. With daily flights from Macau and Hong Kong, it's the perfect weekend getaway for all the family, or for a romantic couple trip or a solo adventure. On this trip we stayed at Fusion Maia Da Nang, which has its own secluded section of the beach and is only 30 minutes' drive to the stunning nearby town of Hoi An.
Fusion Maia is the first Vietnamese resort to offer an all-spa-inclusive concept which they pioneered – what this means is that each guest is entitled to two spa treatments which is included in the price of the hotel stay ( yes, you read that correctly). We probably don't need to write much more about this place after that, but we're going to now go into how great the rest of this awesome resort is.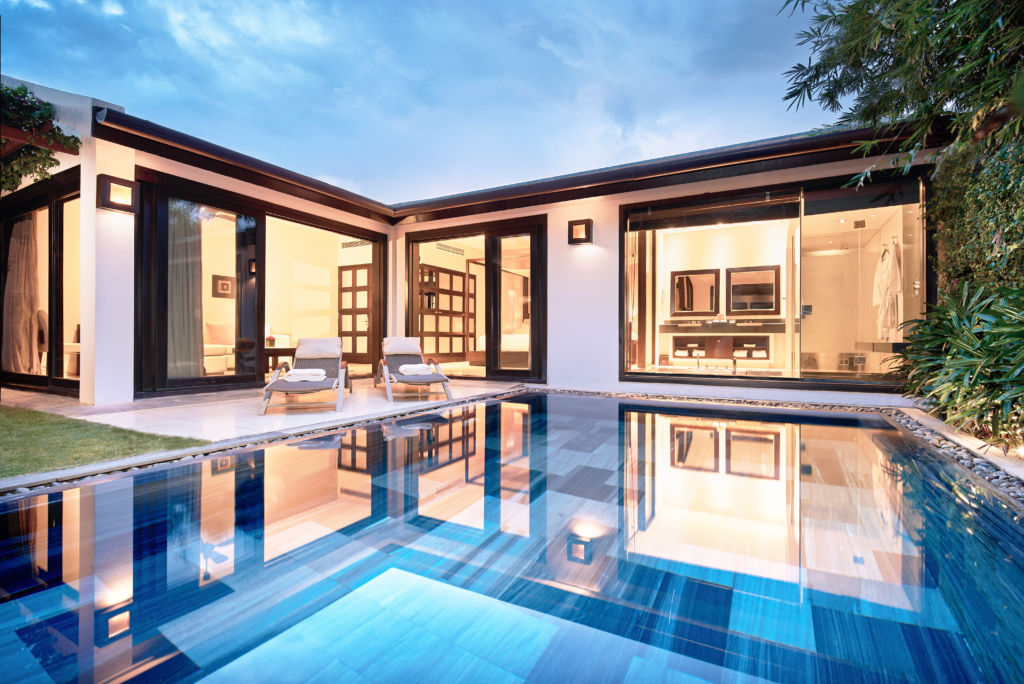 The Rooms
This place is an all-villa resort that houses over 80 luxurious villas. Each villa comes with its own private pool, garden area, sun beds, a a swivel flat-screen television, complimentary wifi, a coffee machine, and more. In the sizable bathrooms are huge sunken bathtubs, double vanity counters with toiletries for him and her, a rain shower, and more. I especially loved the open-plan living room, bedroom, and bathroom which gave the villa a spacious feel, with natural light also shining into every crevice of the room. I loved the pastel purple tones and cream colors throughout, and the very modern and minimalistic design got me in a sense of ease. It is its a private retreat. The private pool area was large and quiet and I was never bothered by the sounds of other guests and it was truly relaxing. We ordered room service for lunch one of the days and it was served on a floating tray in the pool!
The Spa
As mentioned, as part of a stay at the resort guests have two free spa treatments a day, which includes spa services including massages, manicures and hair treatments. The best piece of advice I can possibly give is to make sure to book in your time slots as soon you as can (even when you make the hotel booking if you ). The Maia Spa services guests all the time, so requested time slots are not always available. You can also book your two services consecutively and use them at once if you are time sensitive and want to spend more time in your villa or visiting nearby Hoi An. The service at the spa was first class and despite the busyness, it is clearly a well operated system and we didn't feel hassled or rushed – just how a good treatment should be. There is always available to help, and the masseuses were all very well trained. They have treatments such as a warm Ayurvedic pressure massages, bamboo rolling massage and sleep stretching session. This last one is incredible for flexibly, stretching and helping to put you into a restful zone ready to fall asleep. The Maia Spa itself is set within lush tropical gardens and is a two story structure of 16 treatment rooms, two beauty salons, steam rooms, saunas, private Jacuzzis and even a library. It even has an adults only swimming pool if the main one is crowded.
The Facilities
Besides their spa, the resort has two restaurants and daily shuttles to Hoi An town and back. It also has different wellness related activities available for free shall you wish to participate. From early morning Yoga session, meditation, stretching to evening lantern lighting, each day follows a different theme, color and a rotation of complementary activities. They also have wellness tea workshops and some beach walks. While I didn't participate in any of these, I did take my own walk along the coast – it is fascinating how many different properties are popping up along the beach now that Da Nang is booming!
Nearby
An easy 30 minute drive away will get you to the UNESCO listed town of Hoi An. It is a delightful cultural gem that should not be missed during a trip to Da Nang. Although evenings in the town are full of energy and there is a nice cultural vibe, delicious food and gorgeous colored lanterns, I don't think it's necessary to stay in the town. But do go for a bit of shopping, maybe a cooking lesson, or nice cultural sites you will fall in love with. For more on the charming and ancient city of Hoi An, you can read our full guide to the city here.
You can Fusion Maia Da Nang online through their website; also follow them on Instagram to see some gorgeous shots of what could be your next holiday! Fusion Maia Da Nang, Truong Sa Street, Khue My Ward, Ngu Hanh Son District, Da Nang City, Vietnam, +84 511 3967 999, www.fusionmaiadanang.com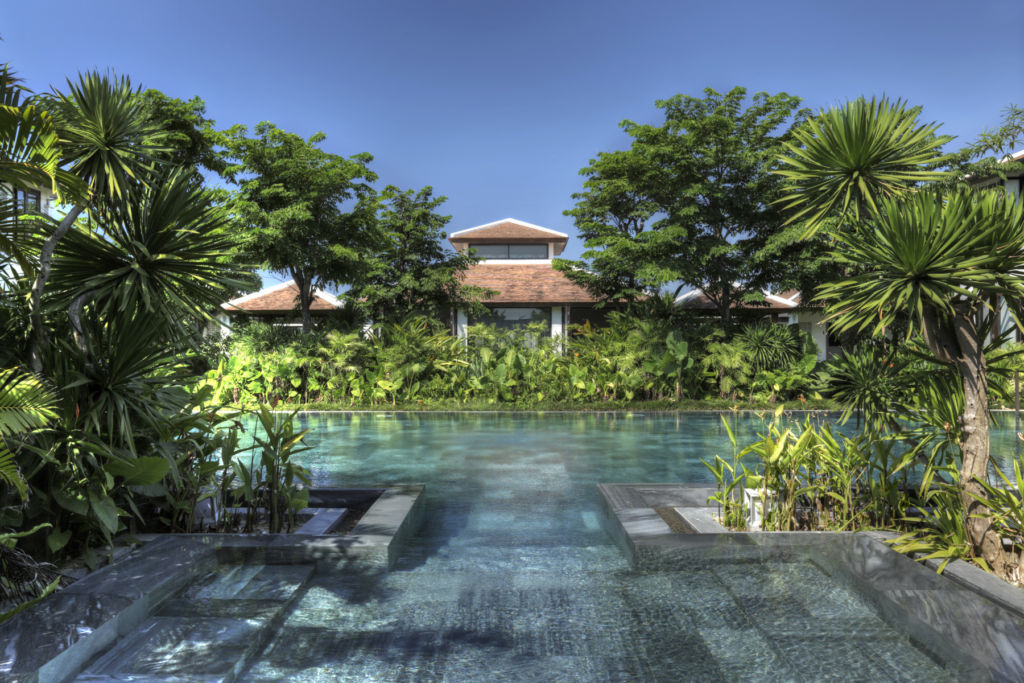 Share
Tags
Related Posts