Just a little more than four hours by air away, Osaka, the second largest metropolitan in Japan, is rich in history, flavors, and style. It's a style setting itself worlds apart from Tokyo and Kyoto.
The emblem of this major port city is Osaka Castle. The castle area and its neighboring park are a lively place for residents and tourists alike. Going up to the Castle Tower requires an entrance fee that will take you up to the viewing deck, where you can observe the city like the Shoguns did. At the foot of the castle lies a public area where you find souvenir shops, people (and dogs) basking in the sun, getting snacks from a line of food trucks, or even cosplaying.
After visiting the castle, pay a visit to the Osaka History Museum. The museum is situated in the northwest corner of the castle park. My favorite piece on display there is Chocho-odori, "Butterfly Dance". This painting from 1839 depicts a scene of people dressed up in costumes (as if for Halloween) in a harvest dance. Think Bosch and Bruegel in Japanese style!
Another place with a spectacular view is the Osaka Marriot Miyako Hotel. Imagine waking up to this view! This is a great place to stay at during your visit to Osaka but if you don't get the chance to stay here, at least come by for a coffee in their lobby area and soak up this incredibly view.
Within walking distance to the hotel, you can find Sennariya Coffee, one of the oldest coffee houses in Osaka, founded in 1948. Enjoy old time, honest flavors from this nostalgic cafe.
Aside from traditional kissaten like Sennariya, foreign coffee roasteries also have a presence in Osaka. Brooklyn Roasting Company has two locations in Osaka, but their Kitahama shop is perfectly located along Osaka River. It's cozy whether you grab a seat outdoors or inside. Natural light and views are in abundance given the huge glass windows.Another place where coffee and style meet is Graf Studio. About 15-minute walk along the river from Brooklyn Roasting Company, Graf Studio and its cafe offer a welcoming scene in a rather remote area. It's worth the walk there for their furniture and design products!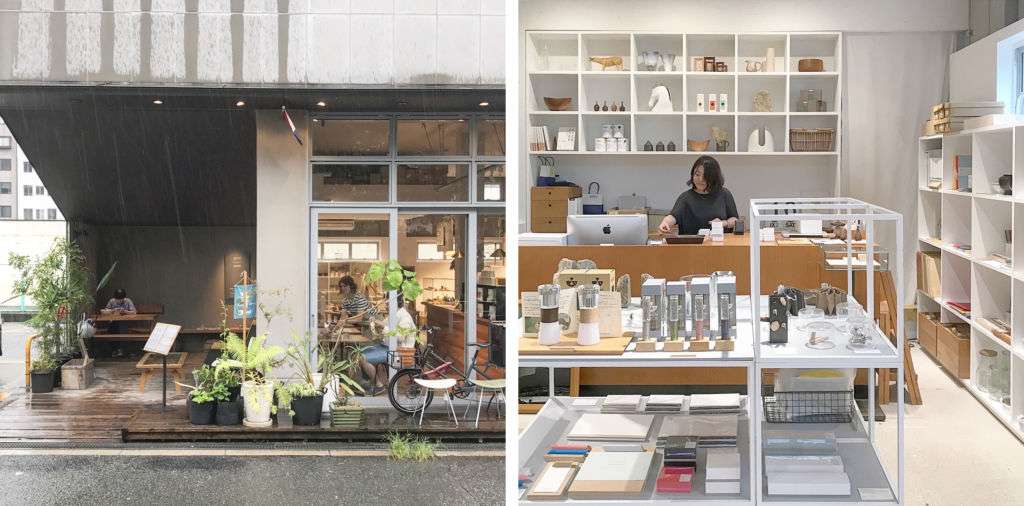 To see what Osaka has to offer on design, Norin Kaikan just right off Shinsaibashi can be your go-to destination for emerging design and independent shops. The building is a gem in itself. Built in 1930, it was Mitsubishi Osaka branch office and, later, the Ministry of Agriculture and Forestry (therefore the current name Norin Kaikan 大阪農林会館). Go there to not only to shop but to explore the beautiful building.After sightseeing, coffee, and shopping, let's get to some serious feasting. w fluffy pancakes are not to be missed! Their premium pancakes are only available at certain times (11:00/15:00/18:00) and in limited quantities.
After Western pancakes, why not try the Japanese counterpart? Okonomiyaki is a savory pancake typically made of egg, flour, cabbage and ingredients of your choice. Cooked right before your eyes and by yourself! The pancake batter is prepared by the restaurant and then you can get your Master Chef gear on!
No Osaka visit is complete without a meal at Kani Doraku. You cannot miss the giant crab sign in Dotonbori. Going there for dinner could cost quite a bit—I  recommend going there over lunch and at off-peak times to avoid the queue.
Grilled crab paste on the shell comes in a little stove which allows you to, again, do a bit of cooking and stirring. The aroma from the slowly cooked crab paste and shell is part of the experience. It's feast for the eyes and your tongue.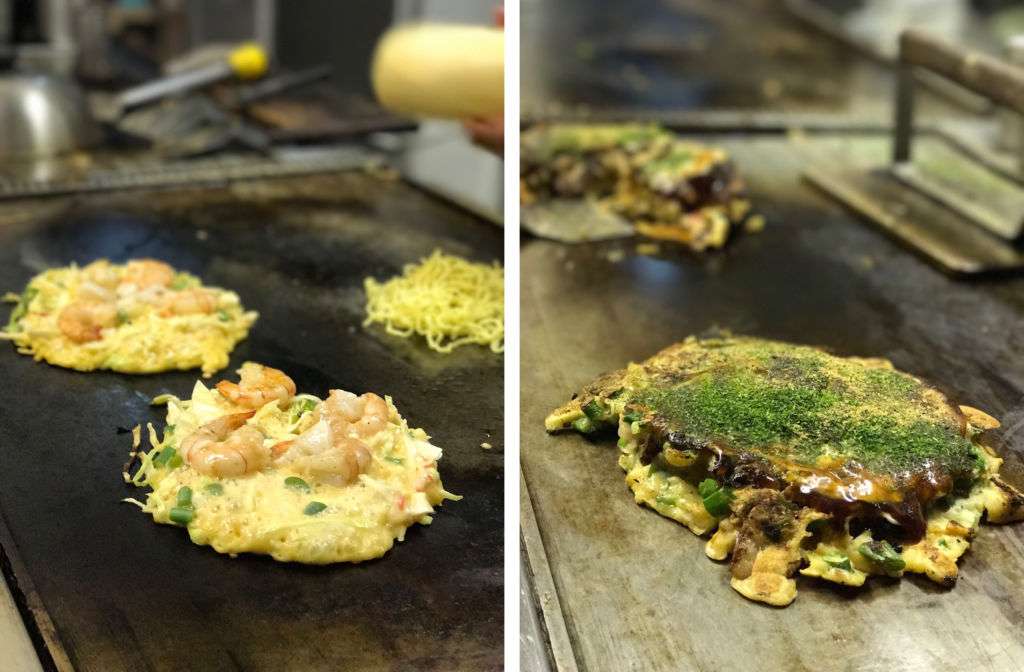 ---
Osaka Castle 1-1 Osakajo, Chuo Ward, Osaka, Osaka Prefecture 540-0002, +81 6 6941 3044
Osaka History Museum 4 Chome-1-32 Otemae, Chuo Ward, Osaka, Osaka Prefecture 540-0008, +81 6 6946 5728
Osaka Marriot Miyako Hotel 1-1-43 Abeno-suji, Abeno-ku, Osaka 545-0052, +81 6 6628 6111, www.miyakohotels.ne.jp/osaka-m-miyako
Graf Studio 4 Chome-1-9 Nakanoshima, Kita, Osaka, Osaka Prefecture 530-0005, +81 6-6459-2100,
Sennariya Coffee 3 Chome-4-15 Ebisuhigashi, Naniwa Ward, Osaka, Osaka Prefecture 556-0002, +81 6 6645 1303,
Norin Kaikan 2-6-3 Minami-Senba Chuo-ku Osaka-shi Osaka 542-0081, +81 6 6252 2021, www.osaka-norin.com
Brooklyn Roasting Company 2 Chome-1-16 Kitahama, Chuo, Osaka, Osaka Prefecture 541-0041, +81 6-6125-5740
Tags
Related Posts