An impromptu winter escape or a quick getaway, we've done the legwork and searched the most beautiful places. You don't need to opt for a far-flung destination when we've got incredible choices in the region just a few hours from Macau.
Seoul, South Korea
Aside from the rise of K-Pop in the region, Seoul is considered a leading and rising global city by just about every measure.  has charmed tourists with its interesting history and modern development. Start your Seoul journey with these five UNESCO World Heritage Sites: Changdeok Palace, Hwaseong Fortress, Jongmyo Shrine, Namhansanseong, and the Royal Tombs of the Joseon Dynasty. And then, explore the neo-futuristic Dongdaemun Design Plaza, Lotte World, the world's largest indoor theme park, and Moonlight Rainbow Fountain, the world's longest bridge fountain.
Where to Stay
Located in the heart of the city, Grand Hyatt Seoul's contemporary styling and innovative dining draw in guests from all over the world. With a stunning view of Mount Namsan from your room combined with state-of-the-art amenities and comfortable surroundings, this holiday getaway is a winner in all aspects. The hotel is also close to the Itaewon shopping district for some retail therapy.
Grand Hyatt Seoul 322 Sowol-ro, Yongsan-gu, Seoul, 04347, South Korea, +82 2 7971234, www.seoul.grand.hyatt.com
Getting There
Direct flights from Macau to Seoul with Air Macau, approximately 3 hours and 30 minutes, www.airmacau.com

Hong Kong 
Stay local with our sister SAR. Just a skip and a hop away by ferry or by helicopter, Hong Kong is an ideal location for a swift break. You've got bustling city streets with small markets to explore, then there are big designer brands and stylish shopping spots as well. Hong Kong is a place of contrasts where a quick getaway can be packed with potential things to do. Whether you want to head to the quiet islands or sample Michelin-starred restaurants for the delicious dim sum, the city is easy to navigate and will even surprise you with beautiful modern buildings sitting alongside ancient temples. Make sure you add Aqua Luna to your itinerary for a quintessential experience of the city.
Where to Stay
Located right in the heart of Wan Chai sits a beautiful boutique hotel that's perfect for a holiday feel. A chic and stylish interior, you'll fall in love the moment you step inside The Fleming. Tucked away in a neighborhood that's the pulse of the city, there are 66 guest rooms with everything you need for a relaxing, comfortable stay. Each of the rooms has been thoughtfully designed for maximum comfort and charm, in a timeless classic style inspired by Hong Kong's iconic cross-harbor ferries. Read our full review here. Don't forget to book at their restaurant located on the ground floor- Osteria Marzia, fantastic Italian food right at your feet.
The Fleming Hong Kong 41 Fleming Rd, Wan Chai, Hong Kong, +852 3607 2288, www.thefleming.com
Getting There
Take the Turbojet for a two-hour trip or the Sky Shuttle for a helicopter ride for only 15 minutes.
For more details, visit www.turbojet.com or www.skyshuttlehk.com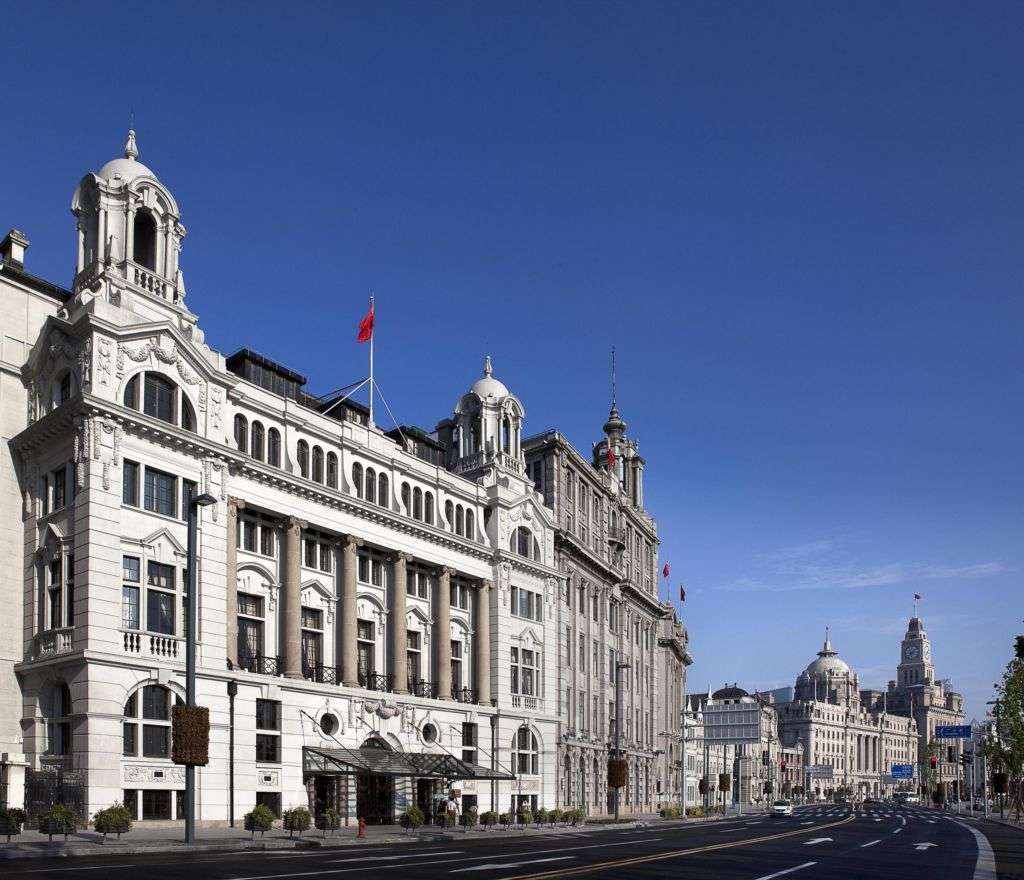 Shanghai, China
China's biggest city and a global hub is also a place where fantastic sights and entertainment are waiting to be explored. We definitely recommend a visit this time of the year to Shanghai, "Paris of the East". Make a visit to the renowned fashion spot, Nanjing Road.The famous district is compared to New York City's Fifth Avenue and highlights historic Chinese sculptures. Discover the vibrant Chinese commerce and stroll the area for beautiful brands. Take a walk through the verdant green surroundings of Yuyuan garden nearby as well. It is the only surviving Ming Dynasty garden in Shanghai and a must-see for the stunning scenery featuring decorated bridges, colorful pagodas and intimate enclaves divided with dragon decorations on top. And get exploring a few more blocks away at the Shanghai Museum—home to a large collection of rare cultural relics including ancient ceramics, bronzes, sculptures and more that's full of Chinese cultural wealth.
Where to Stay 
Waldorf Astoria Shanghai on the Bund is a sanctuary of sophistication. The five-star hotel is a legend when it comes to hospitality. While the city's bustling scene is literally on your doorstep at Waldorf Astoria, you will be enchanted by the exquisite accommodation. A true gem if you're a fan of art and culture. Choose from any of the six rooms and suites impeccably decorated in rich carpet and elegant interiors and you'll feel revived and refreshed in an instant. When hunger calls, you can opt for room service from the delicious a la carte menu. Better yet, head to The Grand Brasserie for a gourmet buffet serving divine dishes from around the world. To read our full review click here.
Waldorf Astoria Shanghai On The Bund 2 Zhongshan East 1st Rd, Waitan, Huangpu, Shanghai, China
+86 21 6322 9988, www.waldorfastoriashanghai.com
Getting There
Direct flights from Macau to Shanghai with Air Macau, 2 hours and 25 minutes, www.airmacau.com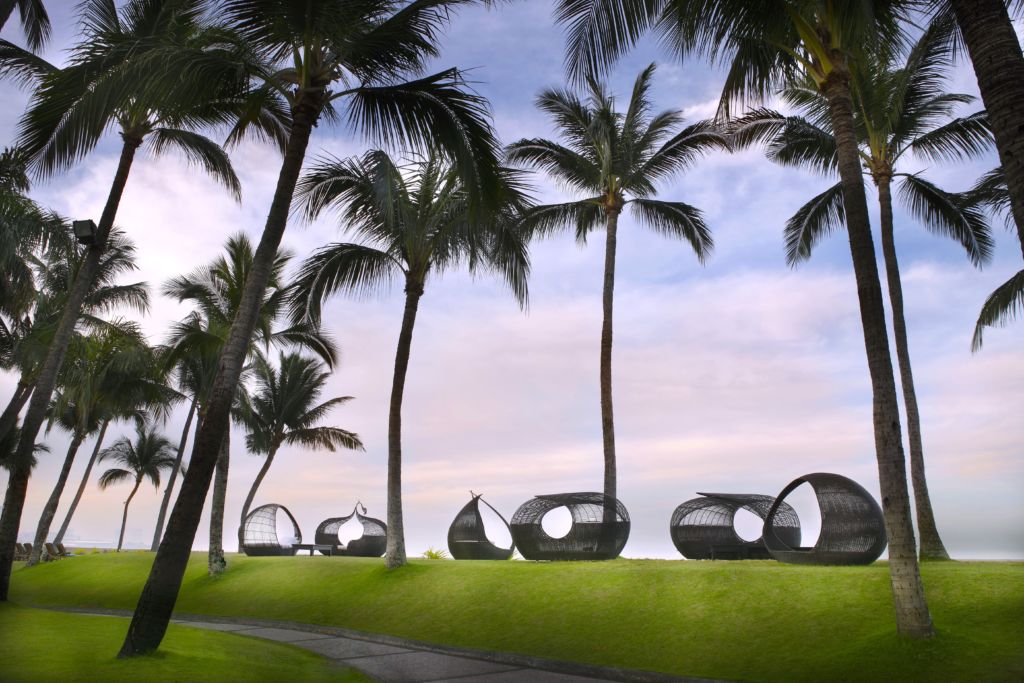 Manila, Philippines
Manila is teeming with rich culture and heritage sites. Start with these neighborhoods, all with their own distinct identities. Make your way to Malate—a younger, edgier area full of hip bars and contemporary restaurants and the heart of nightlife in the city. Don't miss exploring one of the oldest parts of Manila called Intramuros which literally means "within the walls". Built during the Spanish Colonial Period, it's a setting of majestic history. Stroll along and you'll find the stunning old interiors of Manila Cathedral, San Agustin, and impressive facade of Fort Santiago. Read our pocket guide to Manila here.
Where to Stay
The big question is where to stay that's accessible and stress-free, in a city notorious for traffic jams. Sofitel Philippine Plaza Manila is the outstanding choice for its strategic location in the heart of the city and has a remarkable reputation that deserves its own place in the city's history. Thoroughly modern yet endearingly nostalgic, the 5-star luxury resort hotel in Manila is a cultural oasis by the sparkling Manila bay. Designed by national artists Leandro Locsin and Ildefonso P. Santos, the structural masterpiece welcomes guests with its geometric-chic style.
Stay in any one of the 609 guestrooms featuring two Opera Suites, four Luxury Suites, seven Prestige Suites, 32 Sofitel Suites, and the majestic Imperial Residence—all exquisitely appointed with the finest luxuries and comforts for a rejuvenating city retreat.
Sofitel Philippine Plaza Manila CCP Complex, Roxas Boulevard, 1300, Pasay City, +632 551 5555, www.sofitelmanila.com
Getting There  
Direct flights from Macau to Manila with Cebu Pacific. 2 hours and 10 minutes flight time www.cebupacificair.com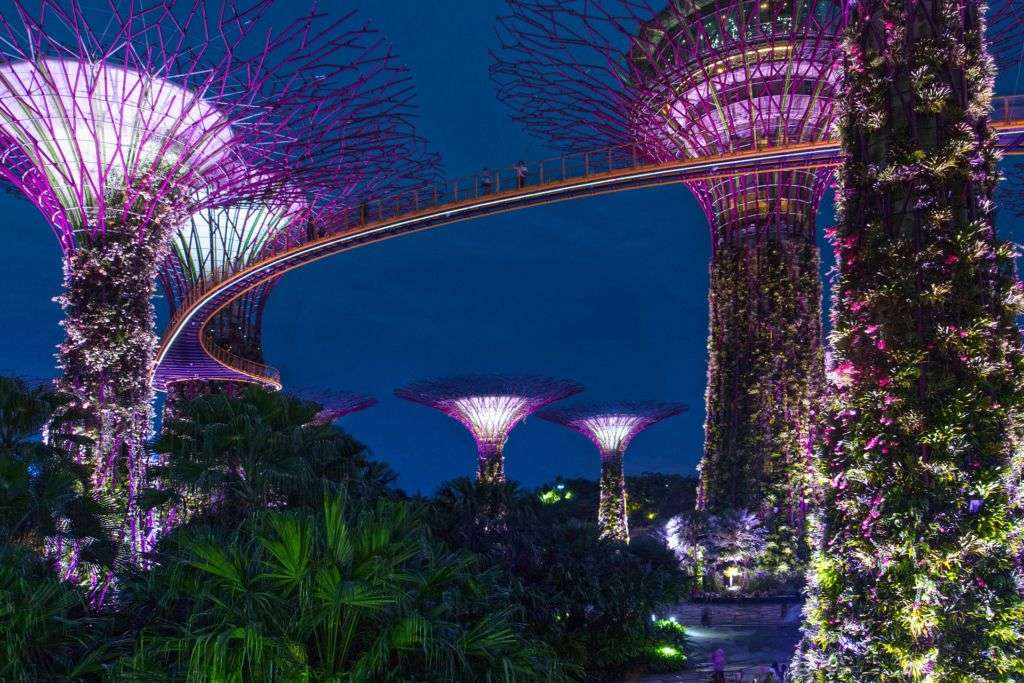 Singapore
Asia's lion city is the perfect choice for a fantastic getaway with the whole family. The vibrant scene and accessible transportation make for an enjoyable adventure pre or post-holiday. Discover a slew of hot restaurants, chic shops, excellent museums, and spectacular attractions. Take the kids to the Singapore Zoo where the landscaped and cage-free attraction boasts one of the prettiest zoos in the world. Don't forget to drop by Orchard Road for some quick shopping. And check out these premier destinations for your itinerary: Universal Studios Singapore, the Botanic Gardens and Sentosa Island—all ensure a fun and memorable trip.
Where to Stay
Nestled in the central business district of Singapore is the stunning Mandarin Oriental, the ultimate place to stay for an urban retreat. With large rooms offering panoramic views of Singapore's most famous sites, including Benjamin Sheares Bridge and Singapore Flyer, sip some drinks while enjoying the skyline in the comfort of your space. Be prepared for dazzling decorations during the festive season that will highlight an unforgettable getaway with your loved ones.
Mandarin Oriental Singapore 5 Raffles Avenue, Singapore, +65 6338 0066, www.mandarinoriental.com
Getting There
Direct flights from Macau to Singapore with Tiger Air, approximately 4 hours, www.flyscoot.com
Share
Tags
Related Posts