Take a serene stroll at the newly renovated Taipa-Houses Museum. Housing cultural relics and heritages of Macau, the five architectural structures had a major overhaul this year. The green houses of neoclassical design were built in 1921 and served as residences for civil servants of high rank and Macanese families. It has been transformed into a museum because of its impressive architectural value.
The colonial style houses are reminiscent of a time of great Portuguese influence in the city. These days the whole area serves as a beautiful tourist spot and it's close proximity to Our Lady of Carmel Church adds a subtle charm to the special setting. The location is often surrounded by visitors and is widely photographed by couples for their pre-wedding images, stylish Instagrammers for their #OOTD and travel enthusiasts.
Take a quick tour and view the artefacts on display that includes preserved furniture, house items, wood works and valuable vintage pieces that greatly reveal the lifestyle of Macanese in a bygone era.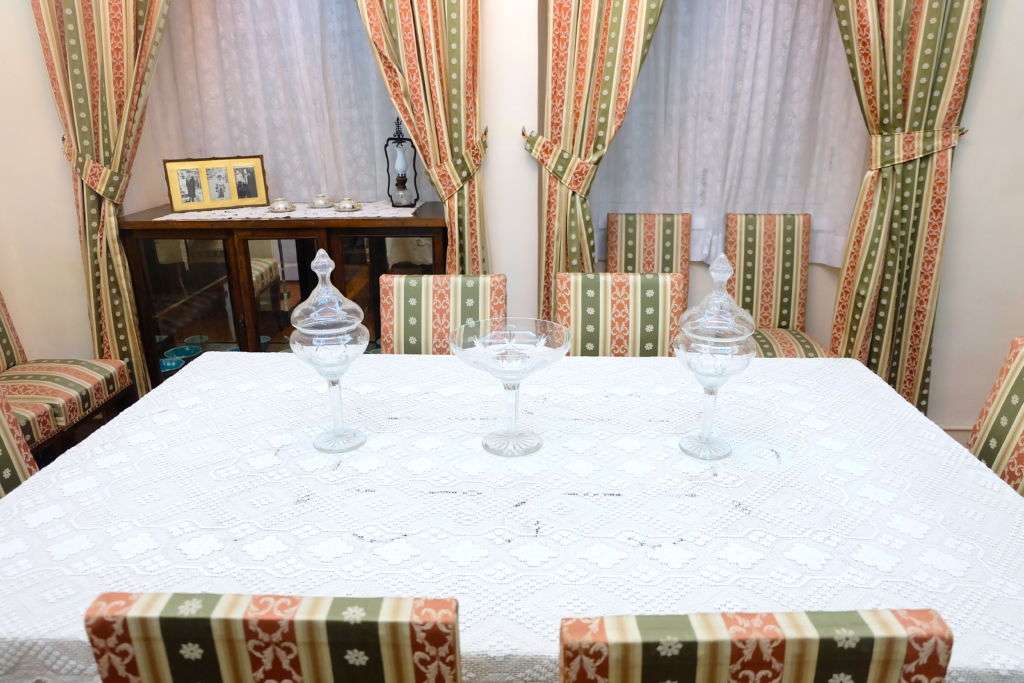 It is definitely an insightful visit as visitors would be able to truly see a mix of strong Chinese and European details that are retreated to portray the history of Macau and its residents. The tapestries and woodworks are distinctive to the region and the prominence of Catholic culture could be seen all over the place.
The porcelain and fabrics also offer a window into the international influences that arrived in Macau, India, China and Africa are all represented in the rich furnishings of these houses. Showcasing elaborate images of the past, walk through memoirs of people in Macau. A mix of candid photographs featuring family, children and friends of inhabitants portray the kind of scene the city had back then. Religious relics on display also played a crucial role in the glorious history of Macau as Roman Catholic religion was immersed through the whole population. The Taipa Houses Museum are constituted by five distinct areas:
Macanese Living Museum
The Macanese Living Museum recreates daily scenes from Macau's past. The term 'Macanese' refers to the ethnic group whose Portuguese ancestors married Chinese, Malay and Filipinos from Southeast Asia, and Indians from South Asia, in Macau. The Macanese have their own dialect and lifestyle; while most of them share Western religious beliefs they are also deeply influenced by Chinese life patterns.
Exhibitions Gallery
The Exhibitions Gallery shows exhibitions from time to time to enrich local people's leisure life. In addition, it is available for consulates to borrow to serve as an exhibition and exchange venue for world culture and art.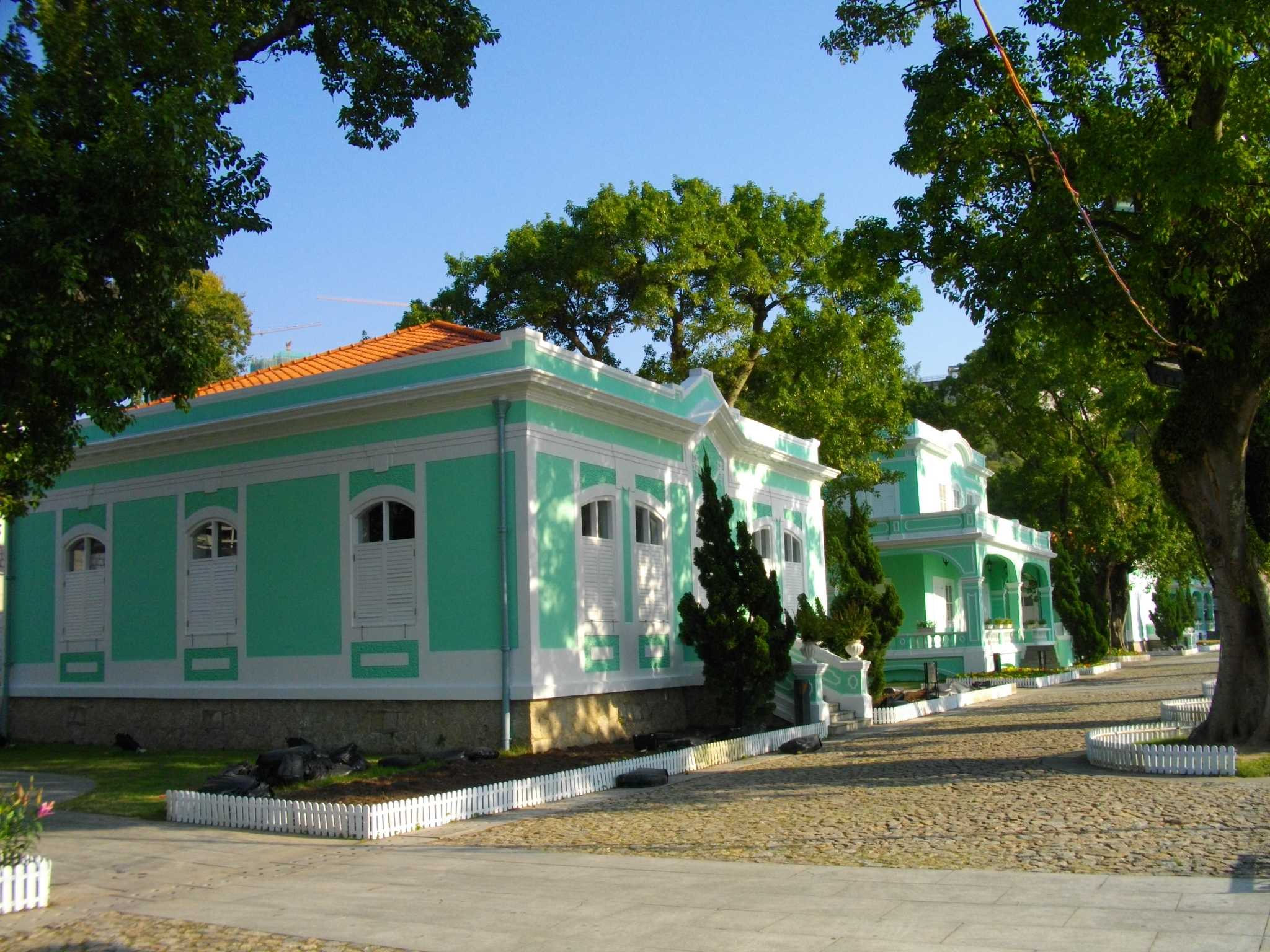 Creative Casa
The Creative Casa primarily serves as a platform for the exhibition and promotion of the culture and information of Macau and Portuguese-speaking countries, and the sale of specialty products. The ground floor displays and sells cultural products and publications with Portuguese characteristics and related to Taipa, and the first floor is a space for temporary exhibitions.
Nostalgic House
In the Nostalgic House, special exhibitions on the Macanese people and the Cotai district are organized from time to time in order to display the native culture, life, religion, architecture, and cuisine of the Macanese community. It's a place where past and present meet.
House for Receptions
The House for Receptions is not open to the public. It is a venue for official banquets, receptions and other activities. However, people can take photos from its exterior, which is pretty amazing!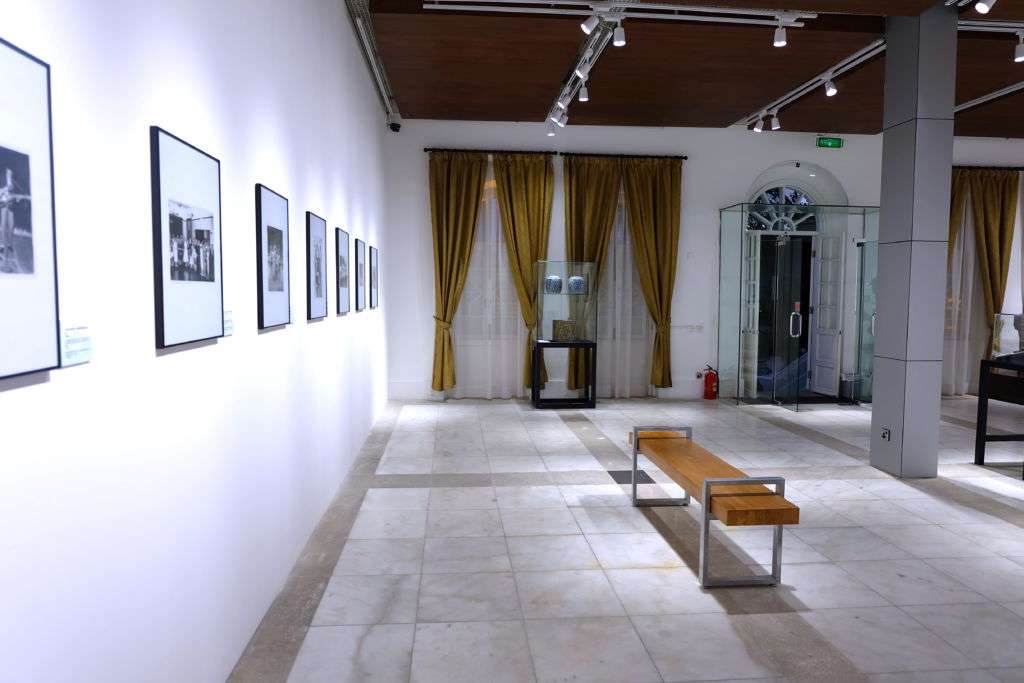 Opening hours: 10:00am–7:00pm, no admittance after 6:30pm, Tuesday–Sunday
Creative Casa – 10:00am–7:00pm, Tuesday–Sunday
Guided Tour Service takes place on Saturdays, 3:00pm–4:00pm
How much: Free admission
Taipa-Houses Museum, Avenida da Praia, Carmo Zone, Taipa, Macau,
For further information, call +853 2882 7103, +853 2882 7527, email [email protected] or browse through their website
Share
Tags
Related Posts