Macau's ever-growing hotel and recreation industry will only continue to develop through the years. The Environmental Protection Bureau (DSPA) in collaboration with the Macao Government Tourism Office (MGTO) are trying to ensure that environmental measures are made to protect the concerns of the community. Holding the Macao Green Hotel Award and recognizing these hotels that work hand-in-hand with the government for the future development of Macau is a truly big achievement.
So, what exactly is a green hotel?
This means environment-friendly properties that have taken the initiative to implement significant practices and programs to reduce energy and water consumption, and reduce output of waste. By enforcing recycling activities, installing energy saving measures and spreading awareness to guests on how they can protect our environment and lessen the carbon footprint, these qualities comprise that of a green hotel.
The local hotel industry has reduced waste by over 30 percent and has made significant savings in electricity and water usage. These hotels made a valuable contribution in reducing high rates of carbon emissions. We round up our favorite eco-friendly hotels in the city.
The St. Regis—Gold Award
(Featured image above)
Your stay at The St. Regis will truly be meaningful knowing that the gorgeous hotel has played a crucial role in preserving the beauty of its surroundings. Experience comfort and elegance with 400 guest rooms and suites to choose from. You'll enjoy modern amenities combined with traditional Chinese architectural elements and a spectacular view of the Cotai Strip from your window. For culinary cravings, head to The Manor where international dishes with a unique twist will prove to be an unforgettable dining experience.
The St. Regis Macao 38F, Estrada do Istmo, Cotai, +853 8113 4949, www.stregismacao.com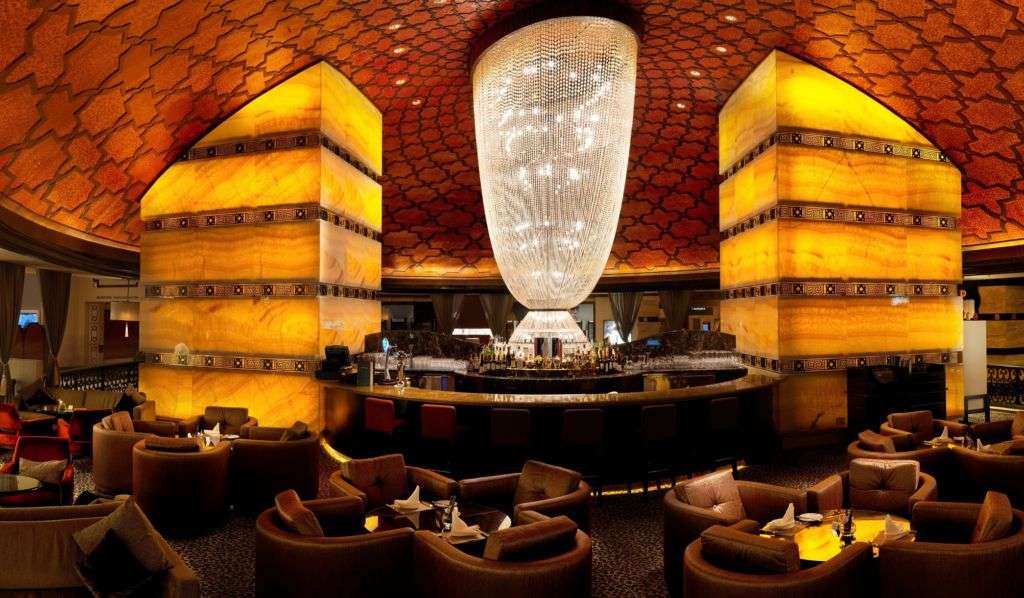 Conrad Macao—Gold Award
Not the first citation given to Conrad Macao, the hotel is also recognized as one of the Top 25 Luxury Hotels in China by TripAdvisor Travelers' Choice award 2015. Boasting a truly personalized level of service that caters to guests and travelers, each room is beautifully designed in bright and vibrant colors that easily lightens the mood. Embrace a journey of ancient Aboriginal, Ayurvedic and Asian spa traditions at the award-winning Bodhi Spa for a memorable experience.
Conrad Macao Estrada do Istmo, Cotai, +853 2882 9000, www.sandscotaicentral.com/hotels/conrad-macao.html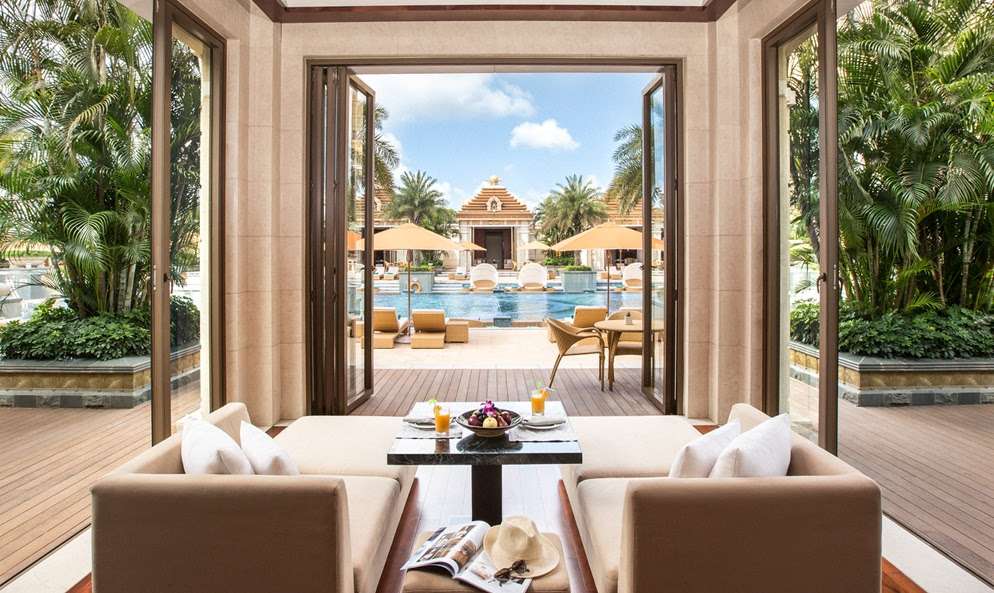 Banyan Tree—Gold Award
The Banyan Tree Macau is part of the impressive Galaxy complex. The brand has always committed to promoting sustainable menus in their restaurants to protect the ecology and environment. The management also uses natural lights at their award-winning spa to reduce electricity consumption. They have even taken additional steps by ensuring that every guest has a rich and rejuvenating experience, while also promoting green practices by providing guests with green souvenirs and messages. This hotel is definitely a winner in all aspects and staying here is making your own small contribution to mother earth.
Banyan Tree Galaxy Macau, Estrada da Baia de Nossa Senhora Esperanca, Cotai, +853 8883 6688, www.banyantree.com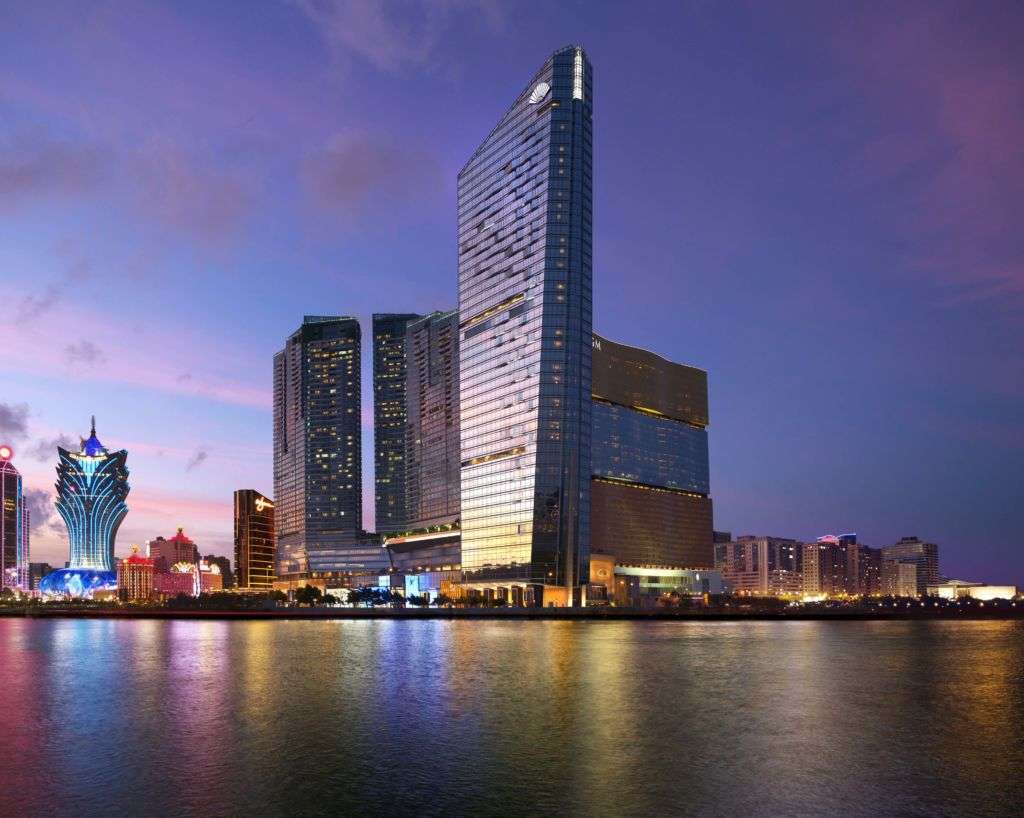 Mandarin Oriental—Silver Award
Not just a hotel for show or shopping, having been awarded the silver star for Macau Green Hotel Awards, Mandarin Oriental deserves high recognition for their efforts to reduce their environmental impact. Their actions include using natural lights in the lobby, implementing energy audits by consultants, and introducing eco-menus in their hotel restaurants. One of our favorite advocacies of the management is providing electric vehicles parking spaces and charging stations to encourage staff and guests to use electric vehicles for reduction of pollution in the city. With resplendent rooms, dining hotspots, and exciting events all happening under one roof, it's one of the hottest hotels in the city.
Mandarin Oriental 45 Avenida Dr. Sun Yat Sen, NAPE, Macau, +853 8805 8888, www.mandarinoriental.com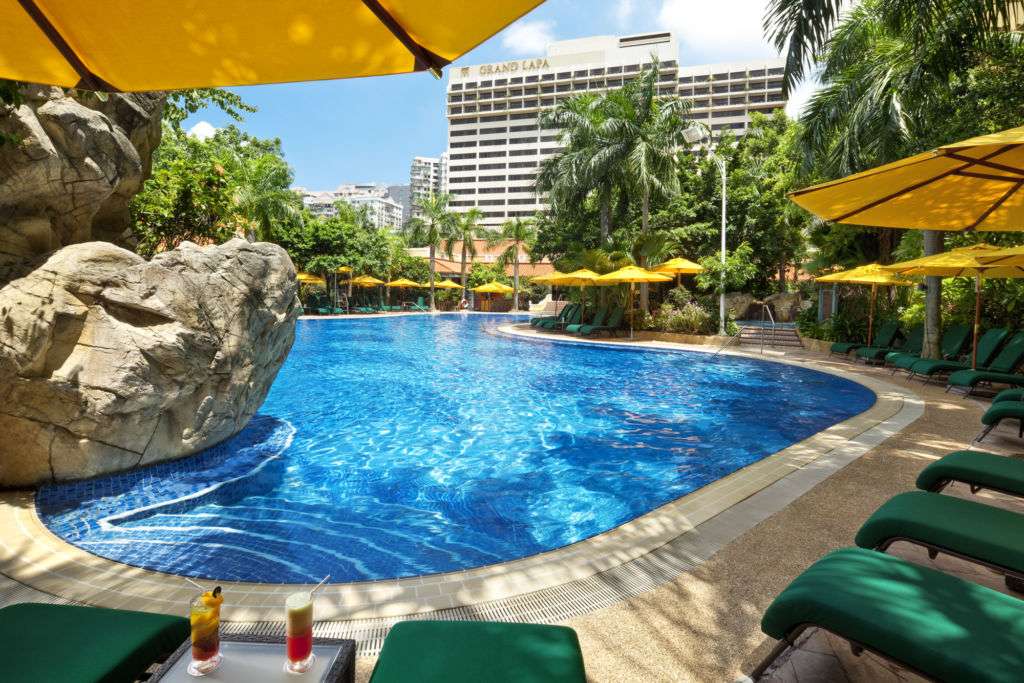 Grand Lapa—Silver Award
Grand Lapa shines with a silver distinction for embracing eco-friendly ways of hospitality. Welcoming guests to a green atmosphere where Macau's East-West cultural identity and spirit are intertwined, the hotel is at this point doing a full-scale refurbishment. A classic contemporary design, never over the top, simply comfortable and stylish, making guests feel at home and yet on a holiday, Grand Lapa continues to excel with their offerings.
Grand Lapa, 956–1110 Avenida da Amizade, Macau, +853 2856 7888, www.grandlapa.com
Tags
Related Posts