Queenstown is the quintessential nature holiday trip, but the sheer range of experiences sets it apart from other destinations. Boasting a steady dominance on every adventure bucket list around the world, it's little wonder millions of tourists flock to this Middle Earth jewel. All you need is just one look at the stunning Lake Wakatipu and magnificent mountain ranges to the picturesque sceneries that look like paradise on Earth and you're set.
Thrill seekers are sure to be wowed at this idyllic location because it is renowned for world-class adventures. Home to "world's first" innovations such as commercial jet boating and bungy jumping, Queenstown has definitely proved that it is indeed the "Adventure Capital of the World". The region is also home to some of New Zealand's most dramatic mountains, ancient forests and glacial-fed rivers that have provided inspirational backdrops for many productions, with filmmakers and Hollywood stars. A trip to Queenstown fills the senses, so whether it's unwinding at a luxurious hotel pool, trekking in the mountains, exploring vineyards or enjoying an outdoor activity, the one thing you are guaranteed is a lifetime of memories.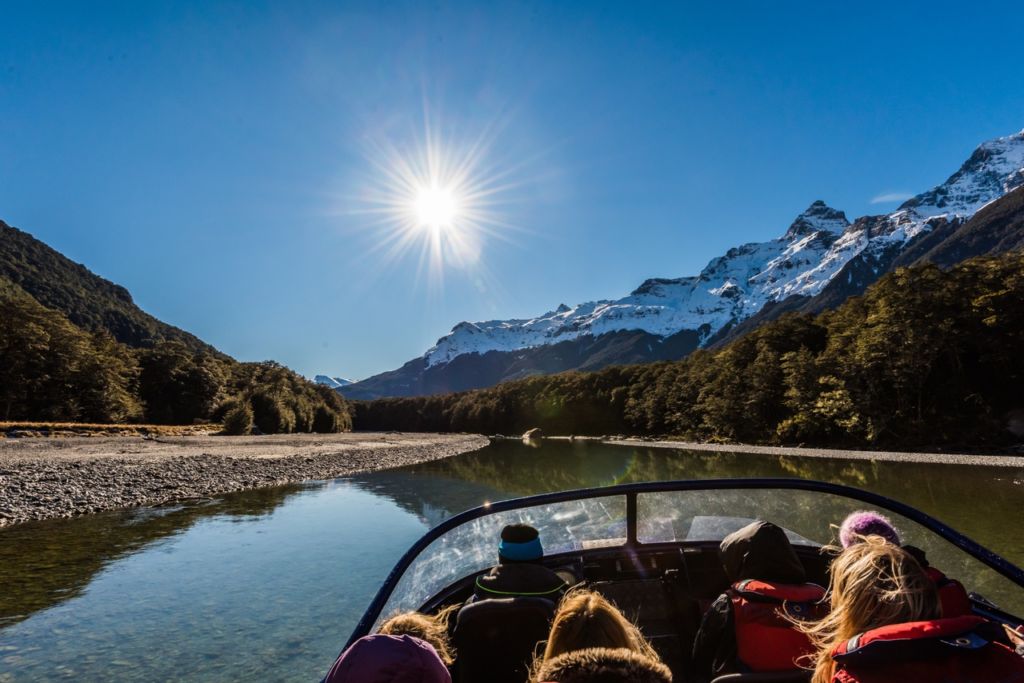 Family-Focused
Why is Queenstown a great family holiday destination? Communing with nature, escaping the hustle and bustle of the city life, enjoying real peace while also embarking on fun adventures for family members of all ages, this holiday hotspot seems to have it all. Amongst the popular activities are skydiving, bungy jumping, and canyon swinging, jet boating, rafting, and skiing. There are also fantastic options for every kind of age or budget including steam ship or boat cruises on the lake, flying fox, luging, mini golf, bowling, disc golf, pool complex and hydroslide, ice skating, underwater observatory, farm tours and animal experiences to interact with some of New Zealand's incredible animal species, as well as farm animals.
Amazing Adventures
Queenstown is a pioneer when it comes to adventure tourism. It has been constantly regarded as one of the world's top holiday destinations with activities from subtle to the extreme making it Trip Advisor's number one outdoor and adventure destination. Conquer your fear with adrenaline-pumping activities like skydiving, bungy jumping, canyon swinging, rafting, jet boating, hang gliding and paragliding, heli skiing, snowboarding, mountain biking, walking, hiking, and horse trekking. The choices are simply endless and there is no such thing as a boring moment here.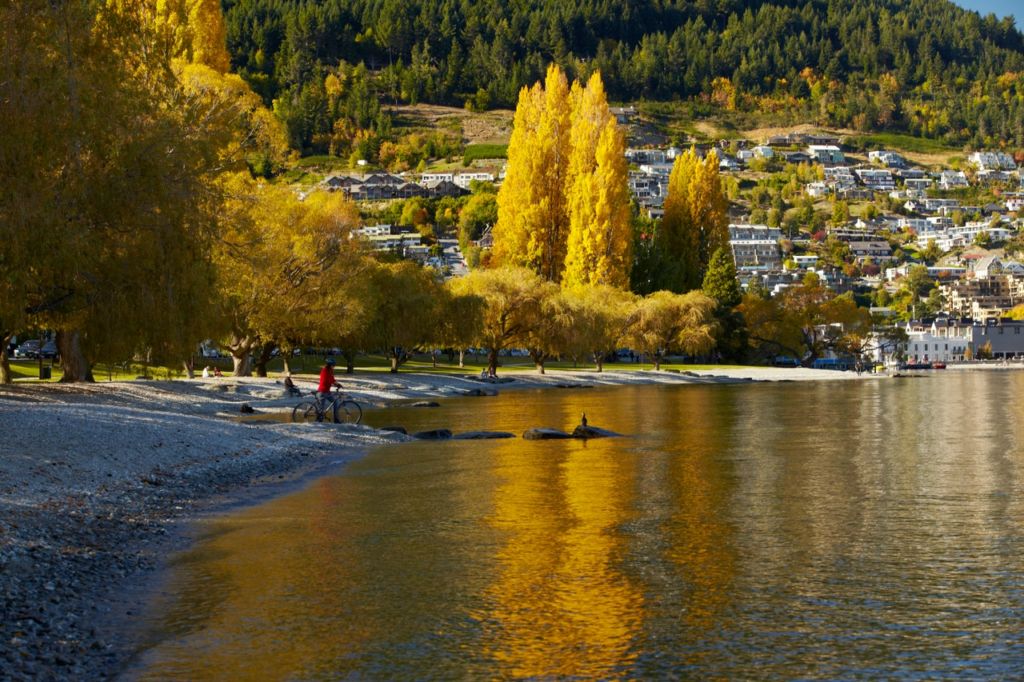 Romantic Getaway
The perfect scene for a romantic honeymoon or anniversary celebration, Queenstown is surrounded by stunning natural beauty, diverse experiences, and luxury options. It is romantic at any time of the year for an intimate weekend with your loved one, a unique marriage proposal, destination wedding or honeymoon. Imagine a helicopter ride into the mountains or embark on a hot air balloon ride and breakfast fit for royals. The options are endless to truly create unforgettable memories. There are beautiful award-winning wineries and five-star spa treatments too. The meaning of dining under the stars while staring at the magical lake and mountain views can be genuinely felt at this destination. You'll fall in love with each other over and over again at this wonderful place.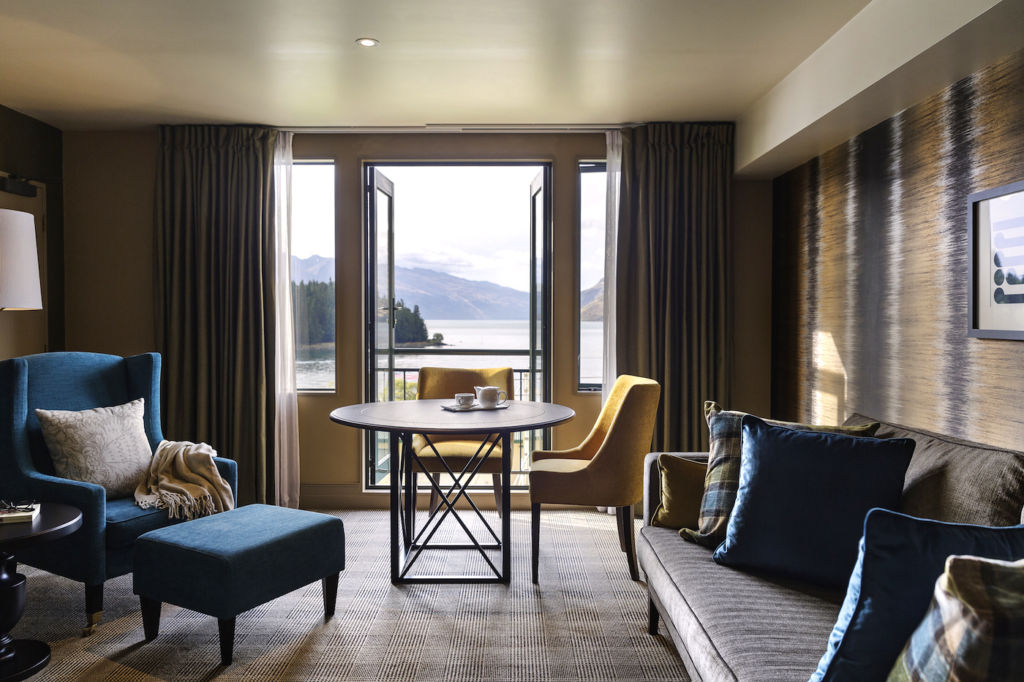 Where To Stay
Wake up to the breathtaking view of New Zealand's stunning Lake Wakatipu and The Remarkables mountain range at Hotel St Moritz Queenstown – MGallery by Sofitel. It's conveniently located near all the prime tourist spots and yet provides an exclusive feel of a true escape for the ultimate Middle Earth holiday vibe. The rooms are spacious, and the design all throughout the hotel radiates a rustic theme with comfort taken into account at a high level of luxury. There are modern amenities to suit every kind of traveler and you'll be forgiven for not wanting to leave this gorgeous Queenstown property certain to complete your New Zealand adventure. Read our full review here.
---
Book with Accor Hotels to get the best rates for your next holiday or travel plans!
Hotel St Moritz Queenstown – MGallery by Sofitel 10/18 Brunswick St, Queenstown, New Zealand, +643 442 4990, www.accorhotels.com
For more details, visit www.queenstownnz.co.nz.
Photographs courtesy of NZ Tourism and Accor Hotels
Tags
Related Posts